Avoid These Mistakes When You Are Selling Your Home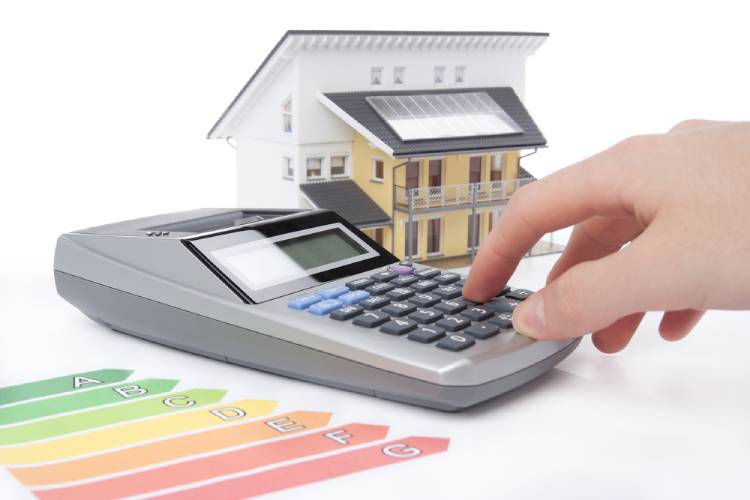 Finally!! The day comes when you are ready to sell your house and walk into your next dream home, which you have been looking forward to for a long time.
But selling a house is a huge process, especially if you are selling your home for the first time and it can be quite emotionally draining, not to mention that you would have an open house where people will come to inspect your place give their comments on it. Some could be good, some could be bad, some won't return your calls or leave you hanging, and the most important thing about selling your house is that it should benefit you financially. It can take a clang on your financial goals and future if that goes wrong.
Here are some mistakes that most people make when selling their home and what you can do to avoid them:
1. Hiring The Wrong Agent
Hire any agent; it shouldn't be a problem if they get the job done, right? Wrong!!Make sure you hire the right agent to sell your house. If you're going to pay 1000 dollars to sell your home, you might as well choose the right agent who's worth that money. Hiring the wrong agent will cause problems in selling your house and stop you from reaching your goals. Professional agents give their time to you and understand your needs, guide you through the tough decisions you need to make to sell your home, and what's best is that you get the best deals that will satisfy you and your buyer.
Also See: Do's and Dont's of Hiring an Agent
2. Not Budgeting for Selling Costs
When you sell your home, it's not just selling homes, and your job's done. Did you know that selling your house still costs you money? Nope! In real estate commissions, other fees can consume up to 10-15 percent of the sale price of your home. Now you may wonder what those prices could be. Before selling a house, you need to know what other costings would be included when selling your home. Those prices would consist of:
Real estate commission: Now, this fee is usually the most significant fee paid compared to other costings you could have. In usual cases, the commission is split between your (seller's) agent and your buyer's agent, and this commission is given to them to help you sell your house for a great deal.
Home repairs: If you want to sell your home, you might want to look around first to check for any damages or leakages that you might want to fix before selling it. Enhancing the appeal of your place will naturally raise the value of your home and thus making the customers more interested in your house. You can even check our Blog on Selling a Home that needs Repair.
Home staging: Who wouldn't want a home that looked like a breath of fresh air, a home that the moment you walk into calms you when you're tired. Before selling your home, it would be an excellent option to stage it because every customer who comes to see a house will imagine how they'd want their house to be. Sellers would wish their buyers to feel that way and home staging is the perfect way to do it. You can change the flooring or furniture arrangement or make a complete color change.
Closing costs and additional fees: These costs are required when you finish the sale and transfer of your home. These fees vary from state to state and with every transaction.
3. Setting up Unrealistic Expectation
When selling your home, make sure that you don't set up any unrealistic expectations. You must know what type of buyer is looking for and the price they would like to pay for it. If you set up too high of an expectation, potential buyers will not be interested in meeting with you or viewing your home. And that's just going to be a waste of time. Another thing that you should keep in mind is the timeline for selling your house. If you set up an unrealistic expectation, then this can easily cause problems because not all people are interested or ready to make a decision now, and if they don't like your timeline, they are not going to think of you as a serious seller.
4. Not Doing Your Home Work
When you sell your home, make sure that you do adequate research before selling it to have all the information on why/how/when/where, and who would want it. You should know the prices of all surrounding comparable homes, how long it's been on the market or if it has ever been for sale before, and what sort of benefits there are to selling your home. If you aren't prepared enough with a plan in place, your buyers might not be interested in buying your house at all. They would want to work with someone who knows what they're doing and will give them the proper guidance and information they need.
5. Not Getting Your Home Ready
When you sell your home, you need to clean up, pick up, stage, and do all those things to make your house better. When you are selling your home, it's essential to get rid of anything that would be in the way or distract potential buyers. Also, if you have pets, make sure that they are cared for while people come over to look at your house, so there is no chance of them scaring off possible buyers.
Also See: How to Stage an Empty Unfurnished Home | Preparing Home for Listing
6. Not Making Use of Good Photos
When you are selling your house, make sure that the photos and the words showcase it in a way that helps sell it. You want to make sure that you give it the best chance of getting potential buyers interested because if what they see is not up to the mark, they might lose interest in checking out your home. Also, make sure that you are using proper lighting for your photos because that will help showcase the house's true beauty.
7. Not Taking Advantage of the Web
When you are selling your home, it's crucial to have a professional website up with high-quality images and information on your house. Make sure that you have a website that showcases the best parts of your home, provides enough information about the house, and has attractive features for buyers. You can also post on social media sites like Instagram or Pinterest to show off your new listing and get more people interested.
8. Not Being Flexible With Transactions
When you are selling your home, make sure that the buyer can get a loan. Some buyers might not have the perfect credit score and want to explore all options before deciding, which could take time to work out. If you aren't flexible with this, they could lose interest or cause everyone involved.
9. Not Negotiating Clear Terms
When you are selling your home, it's important to have clear terms written down before anyone decides to go through with a transaction. You want to have a contract drafted up for your safeguard so you don't find yourself in any legal issues later on down the road. When you are selling your home, make sure that everything is in writing, so there is no chance of it being misinterpreted by anyone involved, and you can avoid problems that way.
10. Not Being Professional
When you are selling your home, always make sure that you are being professional throughout the entire experience of it all. Even if you have to let go of some of your own emotions or feelings about the house, then do what's best for business and get over it quickly. If possible, try contacting an unbiased third party like your realtor or a friend who can help give their professional opinion on what needs to be done for the home to sell. If not, the buyers will see that you are hard to work with and will lose interest quickly.
11. Not Taking the Buyer's Perspective
When selling your home, make sure that you try to put yourself in the buyers' shoes. What would they want to see in the house? Would it be clean? How big is it? You also want to see what the other homes in the area are going for to understand better how much your own house should go for. All of these things can go into helping to decide how much work needs to be done on the house before putting it up for sale.
When you are selling your home, make sure that you are putting in the effort to showcase it in its best possible light. It's crucial to keep everything open and honest, so there is no chance of anything being misconstrued. If something isn't up to par, then fix it right away or try to hold off on showing potential buyers until you have the time to fix it.
12. Not Being Flexible on Price
When selling your home, make sure that you are not too attached to a certain price. The market can change and what you feel is a fair asking price might not be worth the same amount in a few weeks, so don't get too fixated on it. Make sure to do what's best for the situation, even if it means lowering the price of your home, so it sells quickly! You always have to be flexible because if not, you could lose out on a potential buyer and waste your own time.
See Also: Factors Determining Value of Your Home
13. Not Dealing With the Paperwork
When you are selling your home, make sure that you keep track of all paperwork involved with the process of it all. It's crucial to keep receipts so you can show potential buyers what has been done recently on the house and if any major repairs need to be taken care of before they move in. You also want to keep any paperwork on the house and what it originally sold for when you bought it to show how much money has been put into the house over time and where exactly that money went towards.
Taking care of legal documents is crucial to selling your home. Preparing contracts with the help of a or lawyer is a great way to avoid confusion and problems later on down the road. Make sure you have all the required documents on hand; otherwise, it makes it difficult for others to complete tasks or draw up contracts without them.
Taking care of all the legal paperwork involved with selling your home can be tedious, but it helps ensure that you are protected throughout the entire process.
14. Not Letting Your Agent Do His Job
When selling your home, ensure that you let your agent do their job. A good realtor will give their professional opinion of what needs to be done to market faster and what repairs need to be taken care of first before potential buyers see it. They also know how much homes in your area are going for, so if you need to lower or raise your price, then that is one of the first things they should let you know. If an experienced agent is not used, they will not be familiar with selling a home, and it can turn into something challenging to manage.
When you are selling your home, make sure that there is a lot of communication between the realtor and yourself. If you feel like they aren't doing their job, speak up about it and tell them what is happening with the house.
Read Also: Benefits of Hiring a Realtor
15. Not keeping Emotions aside
When selling your home, make sure that you are not letting emotions get in the way. It can be challenging to let go of the place where you have raised your family or made many memories with friends and loved ones, but it is essential to try to do so for the sake of getting a reasonable price on the house. If you cannot detach yourself from home and be realistic, then it can make price negotiations very difficult.
When selling your home, make sure you detach yourself emotionally from the house. This way, you can stay detached and leave all emotions out of negotiations with potential buyers.
16. Not Selling at the Right Time
When selling your home, make sure that you sell at the right time. This means not rushing because it might take longer to sell the house if it looks like you are in a rush. It also means not waiting too long because people might lose interest in buying your home or offer less money for it. Buying and selling homes can be a pressure-filled nightmare, but it's essential to keep your cool to get what you want for the house.
When you are selling your home, make sure that there is good communication between yourself and potential buyers about when they would be able to buy it. If it seems like you are rushing people, expect them to be less willing to work with you and vice versa.
17. Not Carrying Proper Insurance
When selling your home, ensure proper home insurance is in place. It makes sense to have the right type of coverage to protect your home, and a potential buyer can see that you will not stiff them. Without the right kind of insurance, it can be challenging to sell your home because people might not want to buy a home without insurance. The same goes for when you live in the house while waiting to sell it.
When selling your home, make sure that you have enough insurance for the house. This way, it is protected from any potential damage or other accidents.
18. Hiding Major Problems
When selling your home, make sure that you do not hide any of the major problems. Often, things like a leaky roof might seem minor, but it's a major dealbreaker for some people. Potential buyers will eventually find out about them, and it is better to be upfront about everything to decide if those problems even matter or not.
When selling your home, make sure that the potential buyer knows about every problem before they see it to avoid any awkwardness or souring feelings afterward.
Related: Should Seller Invest in Home-Inspection
19. Not putting Efforts in Buyer-Seller Relationship
When you are selling your home, make sure that you put effort into maintaining a good relationship with the buyer of the house and their realtor. This way, it is more likely that they will choose to work with you over someone else and give you a better deal, along with making sure all of your concerns and questions get answered.
When selling your home, you should try to build a good relationship with potential buyers and their realtors. This way, they will be less inclined to choose someone else over you and give you a better offer.
20. Selling to the Wrong Buyers
When selling your home, make sure that you do not let the wrong buyers convince you to sell. Many homeowners can become blinded by all of the offers they get for their house and end up making a deal with some people who might only be looking to flip the house for some quick cash at any cost. It is essential to be very careful with who you are selling your home to so that you do not make the mistake of selling your house below the market price.
When selling your home, ensure that you do not sell to the wrong buyers. These buyers might be people who are only looking to flip your house and will undervalue it.
21. Not Timing the Sale of Current House and Purchase of New House Correctly
When you are selling your home, make sure that you time the sale of your current house and purchase a new one correctly. Many people may try to rush both things at once, which is not good. It might take longer to sell the first house, and it will cost more money for closing costs on two houses than one.
When you are selling your home, make sure that you time the sale and purchase a new house properly. It will take longer to sell the first house and add closing costs to the total price.
Common Questions to Ask Potential Buyers
It is crucial to be very thorough with your due diligence when selling your home. Make sure you ask all buyers/potential buyers the following questions during the selling process:
What is your budget for the house?
Why are you moving?
How many people might be living in the house?
Do you have any concerns about the property that I can address before showing it to you?
Will your spouse/partner/child/friend be living with you?
What are your plans for the property?
Do you have any pets/children/friends that I should be aware of?
How will this purchase affect your credit score or other debts you currently have?
Is there anything that might prevent you from following through with the sale of the house?
Do you plan on keeping the property long-term?
What things are most important to you when looking at a house?
Why do you want to move to this area?
When will your current lease be up, or will your existing home be sold?
Do you have a home inspection already scheduled?
Do you need help arranging to finance, or do you know what lender you will already use?
How much money do you want to put down, and how soon can we close on the property (date and time)?
Frequently Asked Questions
Will the real estate agent sell my home for me?
No, the real estate agent will not sell your home for you. You will need to sign a contract outlining their commission and other fees with them. They will help you list and market your home, but it is up to you to make the sale at the end of the day.
How do I find an affordable broker in NYC?
If you are looking for a broker in NYC, make sure you find out the average commission before you sign a contract. In most cases, people do not go with the cheapest option because it typically has hidden fees or other problems that come along with it.
What are some of the most significant expenses I will incur when selling my home?
The most significant expenses while selling your home will likely include the cost for marketing, commission, closing costs, moving expenses, and renovations.
Is it possible to buy a new house before selling this one?
Yes, it is possible to buy a new house before selling your current one. You will need to talk with your financial adviser and real estate agent to ensure that this is the best plan of action for you.
Why should I rent instead of paying more to own a home that is not appreciating?
When you rent, you do not have to worry about the major expenses of owning a home or even paying for things like property taxes. You can save money and invest it in something else for your future.
Is it possible to sell my home for more than I bought it?
Yes, it is possible to sell your home for more than you bought it as long as you keep up with maintenance and make no significant changes to the property.
Will selling my house cause me to lose money?
No, selling your house will not cause you to lose money. You can sell your home for less than it was purchased for, but this would be due to something being wrong with the house itself or because of renovations done without permission.
Do I have to pay a real estate agent commission when selling my home?
You have to pay the real estate agent commission when you are selling your home. This is agreed upon before you start working with them and will be written into the contract they offer you.
What happens if a buyer fails to sell their house after buying mine?
If a buyer fails to sell their house after buying from you, you would be under no obligation to repurchase it. They would need to find another buyer willing to take the steps necessary to complete the transaction.
What types of renovations should I avoid doing when selling my home?
When trying to sell your home, avoid renovating that could be seen as significant or expensive. You need to keep the house looking classic and straightforward so that buyers do not see it as a fixer-upper and bid less than the asking price.
How does selling my home affect my income taxes?
When you sell your home, you will have to pay capital gains tax on the profits from the house. This is true as long as you have lived in it for at least two of the last five years.
What sort of renovations will help me sell my home faster?
The best kind of renovations that you can do when trying to sell your home includes those that are interior. These would be things like painting or rearranging rooms. You should avoid doing exterior renovations when trying to sell the house quickly, as this could reduce your chances of a sale.
Also See: Compulsory Fixes needed after Home-Inspection | Why Selling some Home becomes Difficult
Final Thoughts
The key to successfully selling your home is avoiding the outlined mistakes. The more you know about what not to do, the better you will find success. Make sure that when you are looking for a broker, they have an average commission and fees, so there aren't any hidden charges later on down the line. It's also important to talk with someone who can help ensure that buying another house before this one has been sold isn't going to put you into financial trouble or create issues with your taxes if it doesn't sell quickly enough. When considering what types of renovations need to happen while selling your property, focus mainly on interior changes instead of exterior ones. This is because these have less chance of reducing its value too much–especially if you try to keep any significant changes minimal and tasteful.
See Also: Pros and Cons of Selling Home in Summer | Renovation that increases Value of your home