What Fixes are Mandatory after a Home Inspection?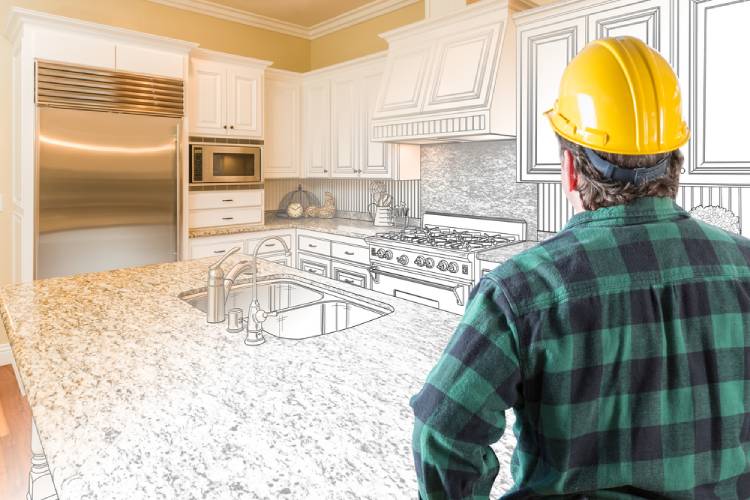 Buying a home is an investment. You want to be sure you are getting the best deal, so before signing on the dotted line, it's worth investing in a professional home inspection.
A good home inspector will look for any potential problems that could go unnoticed by an untrained eye. Most importantly, they will find any safety hazards that could endanger your family or cause major repairs later down the road. A full report with pictures can help give you peace of mind when buying your new property. It may even save you money in future repairs!
Here are some things to consider when hiring a reputable inspector:
1. What is a home inspection, and why do I need one?
A professional home inspection is a visual examination of your potential new home's physical structure and foundation. An inspector can identify any issues that may need attention, like water penetration, electrical hazards, deterioration of roofing materials, or evidence of flooding. This report helps to give you peace of mind when buying your new property; it also provides valuable information that can help protect your investment.
It would also be beneficial to get an inspection done if you buy a new home and plan on renovating. The reason for this is that the inspectors will look at many other areas of your house, like insulation, ventilation, and overall construction. Also, they will identify any potential problems that can arise from renovations. The report may help you avoid a costly mistake if there is a better way to do it, for example, a gas line running through a room where you plan to put in a wood-burning fireplace.
2. What fixes are mandatory after a home inspection?
A home inspection should reveal significant issues that need attention before closing or selling a property – but buyers aren't the only ones who'll want to fix these problems. When you're going through your move, it's always a good idea to make sure all of these fixes are done immediately, so nothing goes wrong further down the line.
If you get an inspection report from someone, don't even consider moving in until everything on this list is taken care of. This includes both major concerns and anything listed as needed for safety purposes.
A professional inspector may recommend that a structural engineer looks at some issues to cause damage under specific circumstances. These individuals have more experience with construction practices and know what needs fixing before you even move in.
Never take a home's condition for granted and always have an inspector look at the place before you commit to anything – this could save you lots of money down the line. Here is a list of fixes that are mandatory after a home inspection:
1. Electrical issues.
2. Problems with the plumbing system(s).
3. Defective water heater (if applicable).
4. Roof damage (missing tiles, holes, etc.)
5. Major foundation cracks and other structural concerns.
6. Faulty heating/cooling systems caused by broken vents or leaks in the ductwork.
7. Any safety hazards found which could cause serious injury if ignored.
8. Whether the property fits local building codes.
9. Termite infestations or signs of termites.
10. There is evidence of mold anywhere on the property, including walls, ceilings, floors, and closets.
Also See: Common Problems to Fix in before you Move in
3. The benefits of having a home inspection.
Having a professional inspector look over your home before you buy it can be of great benefit. The inspection provides a detailed list of good and bad things about the house. Not only will they identify any problems that may arise, but they will also highlight any improvements that might need to be made. It's almost like getting a second opinion from an unbiased source who doesn't have an ulterior motive in selling or buying the home.
Another benefit is that the inspector will write a report with pictures and comments. This is very helpful when you want to negotiate prices when buying your home, especially if there are certain areas you plan on having improved. It's also crucial for these situations:
Selling your house to someone who wants to fix it before moving.
Selling your property "as-is."
Negotiating anything after the purchase.
It is always beneficial to keep in mind that the inspector makes an effort to be fair, but they are inspecting for problems. It may not be possible to check everything, so if you have specific questions or concerns about areas of the home, ask your inspector before or after the inspection.
A qualified inspector who is certified and licensed should also provide you with a list of any problems they find, as well as recommendations on how to fix them. In addition, they will let you know the severity of the problem and if it needs attention right away or can wait until after closing.
See Also: Do you need Permits before Remodeling your Home? | Home Inspection Contingency
4. How to prepare for your home inspection?
If you are getting a home inspection before purchasing the property, this would be beneficial to make sure everything is in good shape. You can also include any renovations that you plan on doing to the house, along with the cost of these changes. This will help your inspector give you an accurate estimate on what repairs are necessary after buying it.
You should consider contacting your local municipality to see if there are any known issues with the home, like underground flooding or poor ground conditions. They may also have records of previous problems with structures in certain areas.
Also, it would be helpful if you get an inspection report from another reputable source who has already performed one, like the original builder. This will give you peace of mind when buying your new property. The last thing you want to do is buy something that needs major repairs, only to find out later that there were problems that should have been fixed before selling it.
Don't forget about yourself! It might be worth investing in work clothes and boots for both you and your spouse if this is the first time stepping foot inside the house. You should also bring a camera to take pictures of anything you want to be documented in the report. If it looks worn down or dirty on the chances are it isn't a house that is loved and well taken care of.
5. What can you expect from the inspector during an inspection?
The inspector heads to your property with a list of instructions and is expected to follow it religiously. Some things that will likely be checked are the roofs, windows, doors, air conditioning and heating system, electrical wiring, plumbing fixtures and systems, appliances such as the dishwasher and ovens. They may also check for dry rot in the basement or crawlspace, pipe corrosion from poor water drainage, structural weakness in any load-bearing beams or walls inside or outside your home, and evidence of pest and animal infestation.
The inspector will also test the plumbing fixtures, sinks, bathtubs, and washers to see if they are functional. A cedar closet or attic might be inspected for any evidence of water damage or rot that could later cause problems. The inspector is expected to make sure there are no broken windows in the basement area. They may also check for cracks in concrete slabs, proper insulation levels, lighting inside your home, gas appliances working correctly, and ventilation indoors, including installing air conditioning ducts.
The inspector will also be looking into the home's safety features like the presence of smoke detectors and carbon monoxide sensors, as well as sprinkler systems. The inspector should also check whether the sump pump is working correctly in case of any sudden flooding.
Other things that may be inspected are the number and placement of electrical outlets, when the house was last painted inside or out, what insulation levels exist between exterior walls, when was your roof replaced, when the windows were installed about when the foundation was poured.
Your HVAC unit will be tested using a blower door test to see if it's been leaking air from anywhere, which could indicate problems with mold growth. Your heating system might also have its venting and water drainage pipes checked to ensure they are not blocked up or affected by condensation.
The inspector will likely inspect all rooms looking for issues like fireplaces with no gas line, sunken floors, or walls that have been fissured. The inspector will also check for roof leaks and water stains on ceilings, indicating a roofing problem.
They also should check the garage to see if all the doors open and close properly, if there is enough space inside for your car to fit comfortably, and whether there are any cracks in the concrete slab, which could cause concern.
Also See: Setting up Home Utilities
6. Negotiations after a Home Inspection
The inspection report will include the details on what needs to be addressed as soon as possible and those that can wait until closing or later on. If you decide not to complete any immediate repairs as the property owner, the inspector may fill out some form for your lender stating this fact. Be aware, though, if you plan on selling your new home soon, there could be problems with potential buyers who want to renovate before moving in. It might be worth paying for minor issues like leaky taps and broken appliances yourself and deducting it from the selling price at closing – make sure these expenses are added up for an accurate assessment.
The home inspection report should help you prioritize the list of issues to deal with. The inspector will make it clear which are urgent but not critical to repair right away, and the ones that can be left until closing or later on when you've started enjoying your new place.
If you are not planning on staying in the house for long, you may choose to pay for minor repairs yourself and deduct it from the selling price at closing – just make sure these expenses are added up for an accurate assessment. One thing that may help you here is having a home inspection report if your lender needs one, which clearly shows all major concerns that need addressing before the sale. This could be beneficial because they may either agree to pay for some of the fixes or waive other fees since they're aware of the condition of your property.
7. The Costs of Inspecting your Property
Think of the worst-case scenario to help determine if a home inspection is worth it for you. If hiring a professional inspector costs more than the price of your repairs combined, then you probably won't benefit from this service. On the other hand, if an inspector finds a roof leak that could later cause structural damage and they charge only $75 to inspect it with no additional fees, you might have been better off getting a home inspection – even after spending hundreds on minor issues yourself.
In general, most inspections cost less than $500, so this becomes very affordable once significant problems are found during the process, which could save you thousands down the road. There may be shortages of professionals in some areas, which can drive up prices, but these inspections are worth the money on average.
A standard home inspection should only take two to three hours, depending on the size of your property, and should cost between $250-$350 in most regions. There are several ways to ensure this service is well worth it for you, but if you're planning any renovations, then there's a chance they'll find something immediately that requires attention before closing. It could be well worth paying for these inspections yourself if the worst-case scenario would involve wasting hundreds or thousands of dollars.
If you plan on selling soon after purchasing, the best option might be to have an inspector come out right away, so you know what exactly needs fixing before deciding whether to renovate or not. On average, inspectors are paid about $75 per hour, but it doesn't hurt to ask if they'd offer you a discount.
Also See: Paying For fixes after Home Inspection
8. How often should you conduct a Home Inspection yourself?
A home inspection should be conducted at least once a year, and many people choose to do it twice because of the money they could save over time. Especially if you're in the market for a renovation, having an expert go out and inspect your property before moving in can save you thousands by avoiding significant problems that would cost even more to fix later on down the line.
It makes good sense to do inspection before selling your property or needing major repairs. For instance, most insurance companies will only issue a policy for the amount you paid for the property. So if renovations are necessary, it may be worth making sure that your existing plan covers these repairs.
9. When is it not recommended to conduct a Home Inspection?
It's generally not recommended to have an inspection done when you plan to renovate soon after moving in because any problems would have already been fixed. A potential buyer who isn't planning on doing anything more than basic maintenance might find value in getting an idea of what kind of work needs to be done before buying your house, but an investor who's going to flip the property isn't going to care about these things. So it's better to wait until you're ready to move on.
10. Is it recommended to buy a fixer-upper?
Many people are attracted to fixer-ups because they provide potential buyers with endless options for renovations which can make them more valuable in the long term – but there are many disadvantages too. If you buy a fixer-upper, you'll likely have more considerable expenses in the short term while major work goes on, but these issues should be resolved within the year.
Homeowners need to consider whether they're prepared for this kind of commitment before investing because even if you get someone to do all the work for you, it will still take time and money upfront. For instance, your property value is likely to decrease when renovations are completed since buyers won't know how long this process has taken.
Final Thoughts
The reasons for having an inspection done before buying or renovating are numerous, and knowing what fixes are mandatory after a home inspection can save you money in the long term. They're not just there to catch major problems with your property that could cause serious safety concerns – they also allow homeowners to get rid of any smaller issues that would be a hassle to deal with later on down the line.
If you know what fixes are mandatory after a home inspection, then you can save yourself a lot of time and money in the long term, even if you don't intend on selling or renovating. They're essentially necessary because they allow homeowners to get rid of any minor problems that would be difficult to deal with later on down the line – but this is only true if you find something during the inspection process.
Knowing what questions to ask before buying or renovating your real estate property also helps inspect it much easier and more efficiently, saving you time and money. On top of that, professional inspectors will give advice based on their years of experience and point out things that shouldn't be missed (no matter how small) so whether you use this advice is up to you.
See Also: Best Home Remodeling Ideas | Top Apartment Moving Companies in the America | What are the Questions to be asked to Home Inspector?