Things to Consider Before Getting Artificial Grass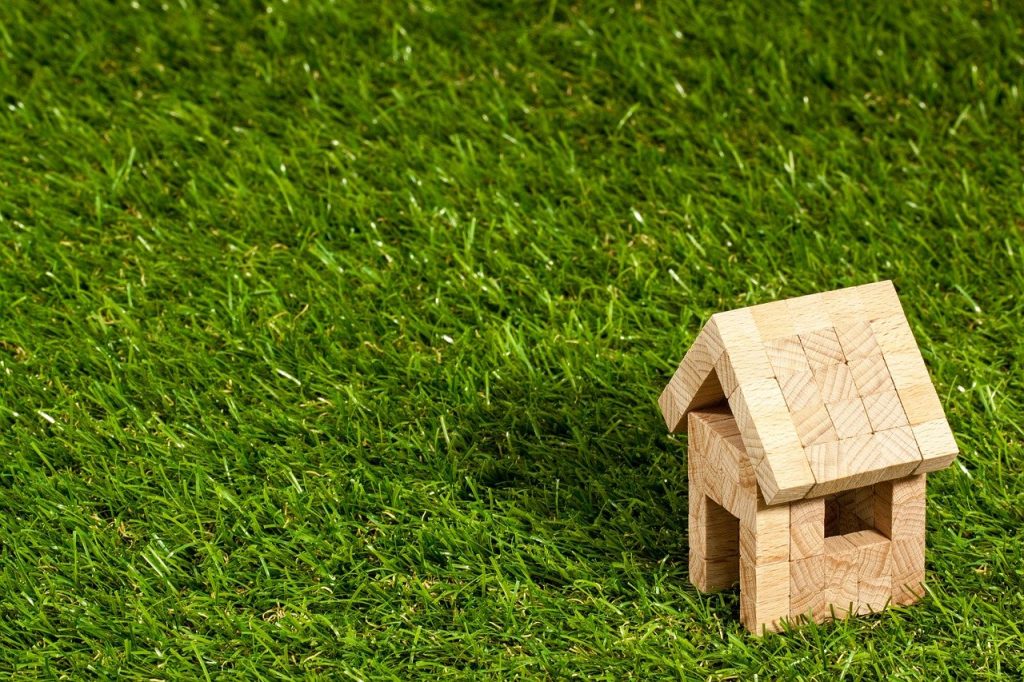 It's the American dream: a lush green lawn that's been neatly trimmed and is free of brown spots and blemishes. It comes at a high cost, as do most American ideal weekends spent fertilizing, mowing, and watering.
But what if you could have the perfect lawn without the upkeep, chemicals, and pesticides, as well as the three trillion gallons of water that grass consumes each year? That is the promise of artificial turf, a product proliferating in American yards as severe droughts deplete our country's water supply. Homeowners in major cities such as Las Vegas, Palm Beach, Florida, and even Boise, Idaho, appear to be clamoring to replace their sod with artificial turf yards.
Why should one choose synthetic grass?
Because of the long durability of artificial grass, its green color will remain vibrant for an extended period. Artificial grass is long-lasting, doesn't fade in the sun, is resistant to wear, and isn't slick. High-quality, dense artificial grass will create a pleasant atmosphere at home, in the yard, or in a cafe or restaurant garden. It does not absorb moisture and is weather-resistant (rain, snow). Because this is one of the many advantages of artificial grass, it is recommended for cafe gardens and outdoor restaurants.
Artificial grass is low-maintenance, as it does not require mowing or watering. As a result, it is ideal for playgrounds and sports courts because it reduces electricity bills while saving valuable water and time. Artificial grass is not only suitable for playing fields, gardens, and pool areas, but it is also an attractive option for terraces and balconies! You can easily create your green oasis for enjoyment by combining natural pot plants and garden furniture.
Because it is both cost-effective and aesthetically pleasing, artificial turf is quickly becoming a popular outside home décor option. Many people think it's a good investment because it can make your yard look nice all year, and you'll save a lot of money on lawn maintenance over the life of the turf. You should always do the research before committing to artificial turf, just as you would with any large purchase. We'll go over five things to think about before purchasing your first artificial turf in the interest of education.
Quality
Quality should be one of the most significant considerations in your artificial turf evaluation. Variety is the sum of a few elements. The density and weight of the turf have a substantial impact on how full and natural the lawn appears. It should have a soft texture. The blades should be densely packed, and the backing should have drainage holes.
Turfs made of polypropylene or polyamide and polyethylene yarns are among the best materials for artificial turf. Good grass is soft to the touch, has quality stitching, and has a deep color that is nearly uniform throughout.
Synthetic Turf Does Require Some Maintenance
Many people choose artificial turf for their lawns because they do not want to spend the time and money necessary to keep a traditional, natural grass garden alive and lush.
An excellent artificial turf will save you a lot of money on maintenance, but it does require some upkeep. It should be kept clean, or it will become ragged and unappealing. It must also be brushed regularly to prevent the blades from bending prematurely (they will eventually turn, but brushing will delay this). Debris removal with a leaf blower or vacuum is critical for your artificial turf. Quality artificial turf will last for many years if these maintenance tasks are completed every week. Of course, another advantage of artificial turf is that it is virtually unaffected by drought or other natural factors.
Consider Your Lawn's Traffic Level
The traffic will heavily influence the type of artificial grass you require in the area. Pets and children are tougher on turf, so a more durable product is needed. If you buy grass that isn't long-lasting enough for your needs, you'll notice that it degrades quickly. It will become less comfortable and appear worn down as it deteriorates.
Extremely durable turf may feel stiffer to the touch. Before making a purchase, inspect a variety of lawns. It will enable you to find the ideal balance of comfort and durability for your requirements.
Pay Close Attention To Infill
Artificial turf necessitates the use of infill. Infill is made up of particles placed between the blades of artificial grass. These particles "fill out" the lawn, giving it the full, robust appearance that people want in their yard.
Green, acrylic, sand-like particles with antimicrobial properties and black rubber particles that are reshaped like crumbs are the two major types of infill that work well for most artificial turf lawns. The primary purpose of these products is to make the grass stand up and look more like natural grass.
The green acrylic particles can also help eliminate pet odors and bacteria that cause odors. It also makes the surface approximately 25% cooler and more durable. These sand-like particles also closely resemble the sensation of the soil.
Rubber Crumb infill is most commonly used in athletic fields, but it could also be used on home lawns. The rubber crumbs add cushioning and a more realistic bounce (for athletic events.)
Pile Height And Density
These three factors can significantly impact the appearance of your lawn. A customer should learn what these terms mean and determine which specifications best suit their needs.
The overall length of the grass blades from the backing up to the tip is measured as pile height. It is important to remember that the highest pile height is not always the best option for a full lawn. Because of their increased weight, larger blades are more likely to bend down toward the ground. It will give your garden an unappealing, flat appearance, leaving you dissatisfied with your choice.
For an aesthetically pleasing lawn, experts recommend a pile height of 15-40 mm. Regular brushing is the most important factor in maintaining grass that stands straight up if you plan to put furniture in your garden.
The amount of fiber per square unit is measured by density. A denser turf will appear fuller and withstand high traffic better than less thick grass. On the other hand, fewer lush grasses can be well maintained with the right amount and variety of infill.
Infill and Backing
Infill types vary when it comes to synthetic grass. Sand and gravel are frequently used in the installation process. Other types of infill exist as well. Discuss your options with your installation company to determine what is best for you. The goal is to keep your lawn resilient and springy.
Polyurethane or latex are used for synthetic grass backing. Latex expands and contracts more than poly-backed artificial grass. Choose a polyurethane-backed product if you install your turf in an area prone to extreme heat. This will prevent your lawn from shrinking or expanding and causing bubbles, ripples, and tears.
Color
This is a critical one. It may be tempting to select a grass that appears to be very green; however, proceed with caution. Most of those super green grass products are also inexpensive. In the long run, you will have durability issues.
When selecting synthetic grass, it is best to go with a product that comes in various green shades. When combined olive green, dark green, and lime green, the result is a more lush and natural appearance. Look for grass that isn't completely uniform as well. This will improve the curb appeal. You might want to look for a product that has some brown flecks in it as well. This will give your yard a natural and full appearance.
How is synthetic turf installed in the yard?
The use of artificial grass in backyards is becoming increasingly popular. Here's what you should do if you want to install artificial grass in one area of your backyard. Determine the height, width, and overall length of the area where the artificial grass will be laid to clear the work surface. It is only installed on beaten rubble, as detailed in the installation instructions below.
To properly install artificial turf in your yard, follow these ten steps:
All vegetation, roots, fertilizers, large stones, and so on must be removed before flattening the base. They must be placed slightly below the planned artificial turf site's surface. The surface is treated before installation to prevent weeds from growing through the artificial grass. Check that the sprinklers and electrical installations are operational before beginning the work.
● Creation of an artificial turf base
The proper base installation is critical for the stability of artificial turf. A total of 7.5 to 20.5 cm of rubble must be evenly distributed over the entire area; typically, 1m3 of gravel is used for 30.52m2 of artificial grass.
● Flatten the base
First, moisten the surface and use a roller or vibrating plate to straighten the base material until it is at least 90% compact. When it dries, the surface should be firm and free of creases.
● When the base has been laid
The top of the artificial turf must be 1.25 cm above the hard surface. It is acceptable for the planned area to have inclinations; it does not have to be completely flat. We recommend that you first spray the base with a pesticide. If the grass needs to be fixed at its ends, place the decking or treated wood on the perimeter of the area planned for the particular artificial grass under the turf.
● Putting in artificial turf
Roll stacking must be done correctly. Unroll the artificial grass so that each roll faces the same way. If there are creases, the rolls must be spread out on a flat surface and in the sun. We recommend spreading the artificial turf on a surface and allowing it to rest for 24 to 48 hours.
● Artificial turf cutting and installation
To properly fit in artificial turf, it must first be spread and allowed to acclimate before being fitted precisely to the contact material (wood, concrete, behaton).
As a result, artificial turf must be cut before fixing and gluing. Artificial turf is very simple to cut with a scalpel. It is also possible to use scissors, but we recommend using a scalpel. Cut the artificial grass on the back so that the dimensions match the surface it will be laid on.
● Repair the ends of the artificial turf
To assemble your turf joints, use high-quality tape and outdoor glue, and follow the product instructions. Apply the tape and glue before pulling the turf edges and placing something heavy on them. This can be accomplished using pots, stones, or other heavy materials.
To make it look whole, glue the two artificial turf rolls together with an all-weather adhesive. Using 15x17cm soil nails, secure the turf along the edges. Allow the grass to rest for 48 hours before pounding it to prevent shrinkage. Place the stakes every 30 cm, and leave 3 cm extra material at the ends. After that, activate the sprinklers and ensure that they and the electrical installations are operational.
● Sand and rubber are used to fill artificial turf
To maintain the structure of artificial grass, silicone sand filler materials are used. Large amounts of filling material mustn't be placed on the turf at once to distribute evenly. When the artificial turf is wet, do not load it with filler material.
● Material distribution for filling
Fill the spreader with the filling material (grass seed) and set the dosing meter to 5 or layer with a hard industrial brush or an electric broom. Brush the grass until it is 2cm tall and the tips are 1.25cm tall. Spray the entire surface with a hose to allow the material to settle properly.
● Have a good time!
Then relax and enjoy your new artificial turf, which will look great in any season.
Also See: Why is My Grass Brown And Dying? | 10 Small Backyard Ideas on a Budget
Frequently Asked Questions
Is it simple to install synthetic grass?
Because the balcony has a small surface area and the grass can be cut in one piece, artificial grass is simple to install. The installation of artificial turf in the yard is a little more difficult.
How is synthetic turf installed?
Whether you intend to install artificial turf on a natural surface, concrete, or ceramics, our guide to installing artificial turf will assist you in completing this process successfully and easily.
How much time does it take to install the grass on a terrace or balcony and in a yard?
Artificial turf installation over hard surfaces can be completed in a single day. 
Conclusion
It is a good idea to support your research with professional advice. A knowledgeable professional can provide insight into your specific requirements and what would satisfy you.
Artificial grass is gaining popularity as a viable alternative to natural, living grass lawns. It is appealing because it is long-lasting, requires little maintenance, and can give your yard a lush appearance. Furthermore, technology has advanced to where artificial turf feels very similar to a real grass lawn. The turf will remain the same color all year.
Because artificial turf is a substantial investment, it should not be taken lightly. Customers should do their homework and select the best grass for their needs. Pay close attention to the traffic level in your area when selecting the appropriate infill, as well as the proper density and pile height. Educating yourself on these factors can assist you in making the best decision possible.