Should You Buy or Build a Log Cabin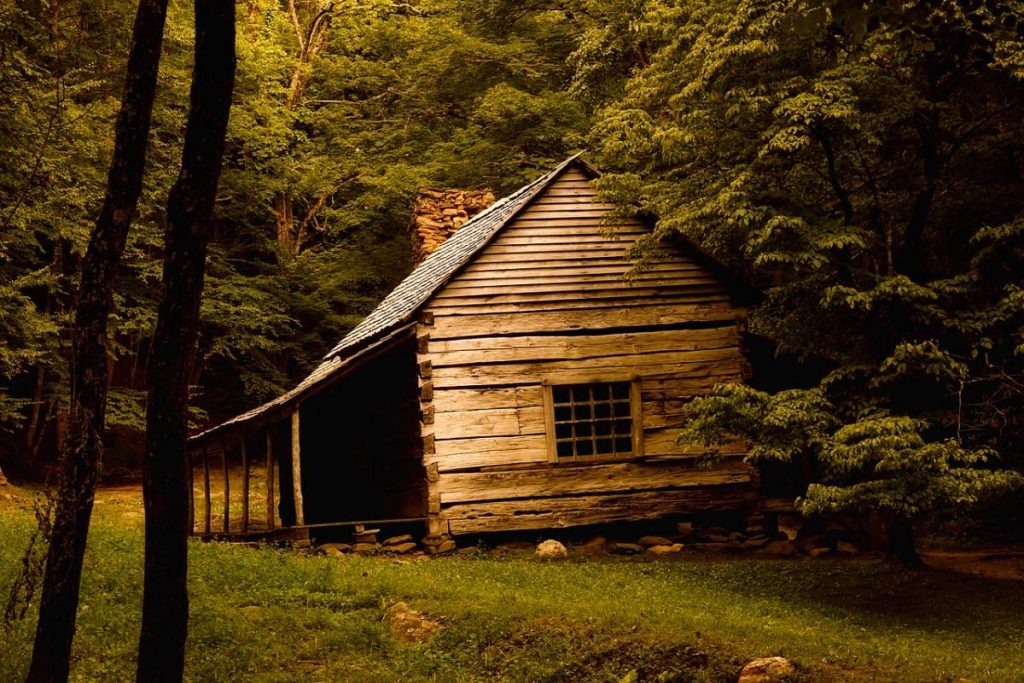 Log cabins have a special place in the hearts of many Americans, and it's not just because they're cozy. A log cabin is often seen as an emblem of self-reliance, independence, and rugged individualism. It's also associated with the frontier lifestyle that many people romanticize these days. Log cabins are also a popular choice for people looking for a home away from home. They offer the charm of a rustic cabin with all of the amenities of a modern home. But should you buy or build one? Both options have pros and cons, depending on your needs and wants.
Factors to Consider When Building or Purchasing a Log Cabin
There are two main routes you can take when it comes to cabins – buy or build. Both come with their own set of benefits and concerns that must be considered before deciding. When it comes to selecting which alternative is best for you, knowing these variables may save you time and energy.
How much does buying a log home or building a Log Cabin Cost?
A log house might be anything from a little cabin to something rather magnificent, so there is a wide range of costs. The square footage influences the price significantly. Buying a log house often costs more than $200 per square foot. If you acquire a 2000 square foot log home, it might cost anywhere from $400,000 to $500,000.
The cost per square foot frequently falls well below $100. You may be constructing a cabin rather than a large family home; thus, the cost might be much less.
A log cabin kit may cost anywhere from a few hundred to tens of thousands of dollars. If you build it yourself, expect to spend around $60,000 or $90,000 if you hire someone to do it for you. The price of a log cabin is determined by the quality of materials and craftsmanship, the size of the home, and your location.
Log cabins kits are available worldwide, but they're especially popular in Europe. Scandinavia, for example, is a hotbed of log cabin activity.
See also: Best Garden Shed Ideas
Durability
Pre-built Cabinetry is usually quite long-lasting and will last you a lifetime. They're designed and constructed using materials that can endure strong winds, significant snowfall, and severe weather conditions. The majority of log cabins, on the other hand, will only survive for about 50 years unless you spend more on high-quality components and take care of the cabin properly. If you live in a severe climate, you must factor this into your decision.
Energy Efficient
The walls of most pre-built cabins are surrounded by insulation, which makes them more energy efficient than most houses. Because the heat is retained within the cabin, this may save you up to 30% on your power bill. Log cabins that are built properly can achieve the same effect, but you'll need to ensure the walls are well-insulated and the roof has enough loft.
The Design of a Cabin
When you buy a cabin, it will come with a pre-determined design that is often quite beautiful. You won't have to worry about the design, and you'll be able to select one that is perfect for your needs. If you choose to build a cabin, it's crucial to find a design that you like that will fit in with the surroundings. You'll also need to make sure the building codes in your area allow for the style of cabin you have chosen.
Convenience
Building a cabin is a much more complicated process that requires more time, effort, and money than buying one. If you buy a cabin, it will be ready for you to move into immediately. All necessary components – such as the roof, windows, and doors – will be in place, and you'll only need to furnish it.
Cheaper Workmanship
Professional builders' average hourly rate for labor is $50, so if you have a bigger job, your costs will grow over time. However, if you opt for a ready-made cabin, it can be delivered and put in place in any location. The delivery fees are usually included within the cost of the cabin, so there are no hidden charges.
Design License
If you want to construct your outdoor retreat, be sure it's up to code and satisfies all local rules and regulations. Another thing to consider is whether you'll need a design license before you start building. Obtaining a permit ahead of time might take weeks or even months, putting your project on hold. Purchasing a prefabricated cabin can help you avoid this hassle.
Customization
If you're considering constructing or purchasing a cabin, consider how much customization and personalization are required. Having the ability to make modifications and add personalized features can enhance the look and functionality of your cabin. Prefabricated cabins are fantastic since they may be modified to meet your specific demands. This is a significant benefit, especially if you have highly specialized needs that other homes do not satisfy. If you construct the cabin yourself, you won't be able to include all of the features you want.
Things to Know Before Buying a Log Cabin
If you are planning to buy a log cabin, then you need to be aware of a few things first. Such as:
Location, Location, Location
The most important thing to consider when buying a log cabin is its location. Is it in a desirable area? Is it close to conveniences like grocery stores and schools? If you're looking for a permanent home, these are important factors to consider. Remember that you'll need sufficient space between the structure and any adjacent walls or hedges to treat the log cabin walls. This treatment has to be done every three or four years, and it needs to be done properly. If you're not sure about how much room you have, take measurements of the location and the cabin itself before making any decisions.
The Size of the Cabin
The size of the cabin is important for several reasons. You need to make sure that it's big enough for your needs. Two, you need to think about the size of the surrounding area. If the cabin is too big, it might stick out like a sore thumb in a small town. And three, you need to consider the cost of upkeep. A large cabin is going to require more maintenance than a small one.
Water and Power Connections
Are there any sources of water and electricity nearby? When people construct close to an earlier home (such as a granny flat in the backyard), it's frequently simple to tap into the house's existing plumbing. It is usually very easy to connect up electrical power for the home. However, there are times when you'll want a separate electrical meter. Then there's the issue of billing. People desire their freedom and are hesitant to share expenses, which is natural. It is simple to get a second connection and meter from the ESB; all that is necessary is for someone to call them up.
If there are already a lot of electric showers in the home, your electricity may be tripped since these power showers consume a significant amount of energy while they're operating. This isn't an issue in all homes, so get advice from your electrician. Also, ask about the connection fees. "What is the cost of connections?" and "What's the process for getting these services?" are two critical questions to answer before buying a log cabin.
Storage tanks and pumps are available, but you'll want to talk to a professional. You'll also need to consider the septic tank or sewage connection. Make sure that your house is high enough to connect to these services!
See also: 10 Monthly Home Maintenance Tasks You Should Be Doing
Things to Know Before Building a Log Cabin
If you're thinking of building your log cabin, there are a few things you need to know first.
Building Regulations
Get in touch with your local authority before you start building anything. You will need to adhere to the building regulations, and more than likely, you will need planning permission. The last thing you want is your beautiful cabin to be demolished because you didn't follow the rules.
Building a Log Cabin is Not as Simple as it Seems
Building your log cabin is not as simple as it seems. It's a lot of hard work, and unless you're a professional carpenter, it will take a lot of time and effort. If you're not up for the challenge, it's probably best to leave it to the professionals. Professionals will also be able to build your cabin to meet all the necessary building regulations.
Estimate the Total Cost
When building a log cabin, you need to consider the cost of materials and the cost of labor. Get quotes from different companies if you're unsure how much it will cost. You might be surprised at how much it costs to build your log cabin.
Pick the right location
It's crucial to have easy access to your cabin. It isn't worth constructing if you can't get there by car or truck. You must be able to arrive in a vehicle and van, but you'll also need to bring heavy equipment with you. Ensure there is enough space for big machinery to arrive at the site.
You may also minimize wear and tear on your home by constructing it near a shelter that will protect it from the elements. Also, double-check to see whether it is legal to construct a residence in that location. Depending on how you intend to power your cabin, you may need to know how far away the nearest electricity lines are.
Prepare in advance how you want your cabin to appear
If you can conceive of a beautiful cabin, you may construct it. If you make a poor start by only guessing at the appearance of your house once it's finished, you could be disappointed with the results. It's best to plan how you want your cabin to look. This will help with the overall design and, more importantly, the materials needed.
Time your project out properly
If there's snow on the ground, you're not likely to be working on your cabin during the winter. It might take a few months or even a year to complete a cabin. Make plans ahead of time so that your efforts aren't halted during the winter, or else you'll become disheartened and give up.
The more you can do yourself, the more money you can save. To save money, though, you don't have to perform 100% of the labor yourself. You could pay professionals to complete a few parts of the job that you feel uncomfortable doing yourself.
How long does a log cabin take to build?
It might take years to complete a project from start to finish, even if the construction phase is brief. Most of the work has been completed by the time you're ready to build your cabin. The building stage is the easy part.
It may take six months or more to acquire the property and plan it. You'll have to locate a piece of property you like for a reasonable price, determine how much your cabin will cost, and develop a complete design. If you're collecting the logs yourself rather than purchasing a kit, gathering all necessary records may take months. Using a kit is far easier. The remainder of the process is relatively quick once you've got the land, strategy, and supplies ready.
Then you must dig out the ground and lay down the groundwork, which will take two to six weeks in total. Once that is completed, the rest of the project should take only another four or six weeks. Erecting the log walls, constructing the roof and floors, and inserting the insulation and doors takes less than a week to complete. If you're serious about doing something like this, go for it; you'll save money while also providing an excellent feeling.
Conclusion
Weigh the pros and cons of both options before deciding whether to buy or build a log cabin. Consider the cost, time, effort, and location before making your final decision. If you have the land, resources, and desire, there's no reason why you can't construct your log cabin. It'll be a great experience, and you'll save money in the long run.
Frequently Asked Questions
What are the benefits of building a log cabin?
There are many benefits to building a log cabin, including saving money and having more control over the final product. You'll also get the satisfaction of knowing that you built your own home.
What are the disadvantages of building a log cabin?
The main disadvantage of building a log cabin is that it takes a lot of time and effort. You'll need to gather all the necessary materials and have a plan before starting construction. It's also important to make sure that you're building in a legal location.
What are the benefits of buying a log cabin?
The main benefit of buying a log cabin is that it's easier than building one from scratch. You'll also have more time to enjoy your cabin since you won't be spending all your time working on the construction.
What are the disadvantages of buying a log cabin?
The main disadvantage of buying a log cabin is that you'll likely spend more money than if you built it yourself. You'll also have less control over the final product.
Can I build a log cabin on my property?
You can certainly build a log cabin on your property if you have the land and resources. Just make sure that you're familiar with the local building codes and regulations before starting.