How To Make A Room Look Bigger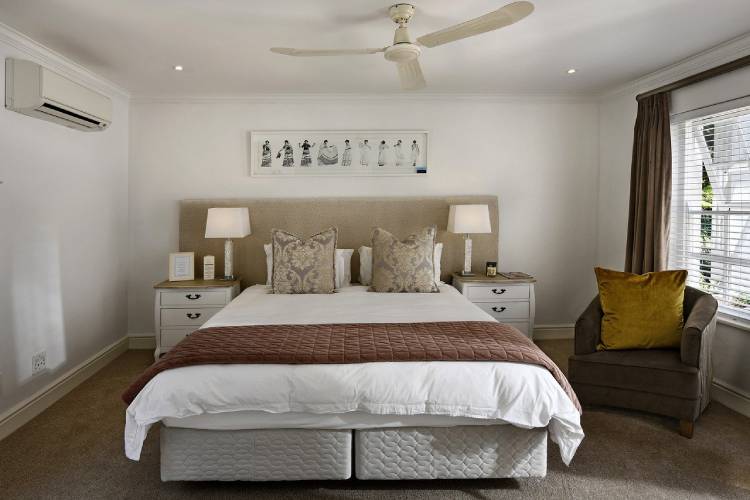 You may have wondered that when you walk into your living room or bedroom, you feel that everything is cramped and that the walls of the room with furniture are closing in on you? And even if you don't, the least you will feel is comfortable or claustrophobic. Do you know why? It is because of the way you have arranged your room. If you want to make your room look bigger, furniture arrangement, some mix-matching of colors a little more creativity from your side should do the trick.
Here is a list of things you might want to consider making your room look spacious.
Make Space!
Try avoiding heavy decor or items that will consume too much space. Make your room spacious by not cramping up everything; for example, you can space out the furniture and try buying sleek furniture instead of bulky wooden ones and consider leaving some space between the furniture and walls. Also, see if you can merge two rooms into one another. This way you will get more space.
Also See: Buying Cheap Furniture
Subtlety of Colors
You can open up your room by going for subtle colors that complement each other and do not clash. Pale neutral colors tend to make a room look bigger while also softening the room's tone. Light-colored walls make the room look brighter, whereas darker colors make the room look smaller. If you have a large bedroom, try avoiding dark colors to make the area look smaller.
Also See: How to Repair and Patch Drywalls
Add Some Natural Light
Natural lighting tricks the eye into thinking space is bigger than it actually is, whereas artificial lighting might make your rooms look smaller. It is said that a room with larger windows and more natural light looks bigger than one without enough natural light. Also, make sure you place the TV with some natural light or a high ceiling. This will help your room look bigger and add to the room's décor.
Also See: How to Choose Lights for your Home
It's De-Cluttering Time!
Feel your inner motivated self speaking to you, dispose of what you don't need, and organize the area. Suppose you want you can keep smaller items to make it look not too empty, like potpourri bowls or cactus plants or maybe mini baskets to keep your keys or decorative items. But don't overload your living space with so much stuff! By clearing out the room, not only will it look spacious but also feel airy.
Make A Point Of Focus.
Make a focal point in the room that naturally attracts people's attention. Creating a focal point would be placing a feature that is attractive to the person's eye. It could be a painting, a good view, an antique piece placed on the table. This draws the person's eye to focus on one point and makes them forget about how small it is at first glance. Try arranging furniture in a way where it will look more spacious than cluttered.
Mirrors
Use mirrors to create the illusion of more space. You can place them in an area where light doesn't fall directly, thus making you see double reflections. This will create a visual effect that makes your room look larger than it is. Place mirrors opposite each other to get the maximum reflection. Mirrors reflect light and help open up the room. For example: if your living room is congested and has a fireplace, hang a mirror facing the fireplace to reflect its warmth and coziness into surrounding areas. You can try placing mirror tiles for flooring in particular spaces, but that is if you want it that way.
Let Go Of The Drapes
Ditching drapes is an optional thing, you can completely get rid of curtains for your room to look spacious and bright, but then the question would come about privacy. So what you can do is have cloth blinds or shutters, so it fits precisely the size of your window pane and looks neat. But if you really like drapes, then maybe have a change of heart and have your drapes be less dense so the light can pass through.
Clear A Pathway
When you walk into a room, you'd definitely want some space to walk, but that would be difficult if you have your furniture and things all over the place. Instead, you can try shifting the furniture to one side, making the other side accessible for you to walk by and around it. Also, ensure the pathway has sufficient lighting, so you don't bump into anything in your bare feet!! Hey! Why not take off your shoes first.
Light, Airy Fabrics
Avoid using heavy fabrics like velvet; it will make your room look smaller. Instead, use lighter cotton or linen fabrics with lighter colors like white, beige, or pastel colors to keep the room looking airy and bright. Use cushions in lighter fabric too, which help in opening up the room, making the space seem bigger than it actually is. Curtains can hide the window and make the room look smaller while leaving the window open makes the room look bigger. The moment you enter a room like this, you will feel like taking off your shoes and settling down for a cozy read.
Focus On The Horizontal
Creating horizontal lines or walls in the room helps the room look bigger. This can be done with wall art, picture frames, or mirrors with a broad frame and larger surface area; this will make your room look spacious and give you more breathing space.
Artwork And Decor
It would look nice to hang some wall art, but make sure not to cover the wall entirely, or else it could make the room look smaller. So have one or two art pieces hung on the wall, with some space in between, so that they are evenly distanced from each other and create a sense of balance. Artwork like paintings, polka dots, and stripes help to create the illusion of a bigger room. Not just that, but it also adds character to your home decor. You can also use fairy lights to make the room look more spacious and cozy during the evenings.
Conclusion
There are many ways to make a room look bigger, and we have listed some of the most effective methods. If you are unsure what to do, all you need to remember is that the bigger the room looks, the happier and more liveable and breathable it will appear. These tips will help you open up your space and make it more inviting. Whether you choose to use mirrors, light fabrics, or clear a pathway, these ideas will help you create the illusion of a larger room.
FAQ's
Does Grey make a room look bigger?
The color grey is an excellent alternative to the color white to make your room look fresh and appealing and cozy at the same time. Cool colors make the space look bigger in contrast to warm colors, making a room look smaller or snug. So grey would be the perfect color to go with when opting for neutral colors in your living room.
Also See: Best Formal Living Room Ideas
How can I light a room without a window?
You can keep mirrors in your to create a simulation and effect of a window, which will create an illusion of space where there isn't any. Another good option would be to hang a mirror opposite the doorway, which will allow more light into your room. Also, having fairy lights around instead of lamps makes the room look brighter and more spacious.
Do rooms look bigger with or without furniture?
Most of the time, the rooms or living rooms look bigger with furniture
because it gives the room a defined or structured look. However, if there is too much furniture in the room, it could make the room look smaller instead of bigger. So make sure you have just enough furniture, but not too much.
Do rugs or carpets make the room look bigger?
Rugs and carpets can make your room look bigger as it creates an illusion making the room look big. Placing bigger carpets makes the room look more prominent; make sure it doesn't cover too much space; otherwise, it can make it look smaller. Carpets or rugs should be within 12 inches, which covers a good amount of space without making the room look small. Buy lighter-colored carpets and rugs because darker colored carpets and rugs make the room look snug.
Also See: Carpet Cleaning Tips
Does dark furniture make the room look small?
Not necessarily; you will have color contrast right to make the room look good. Dark furniture and lighter walls and flooring make the room look royal and spacious. But, if there is too much of a dark theme going on in your room, then yes, your room will look dark because dark colors create shadows making the room smaller and cramped, and even dull if the colors are wrong.
Also See: Ways to Clean a New house