How Much Does Pest Control Cost?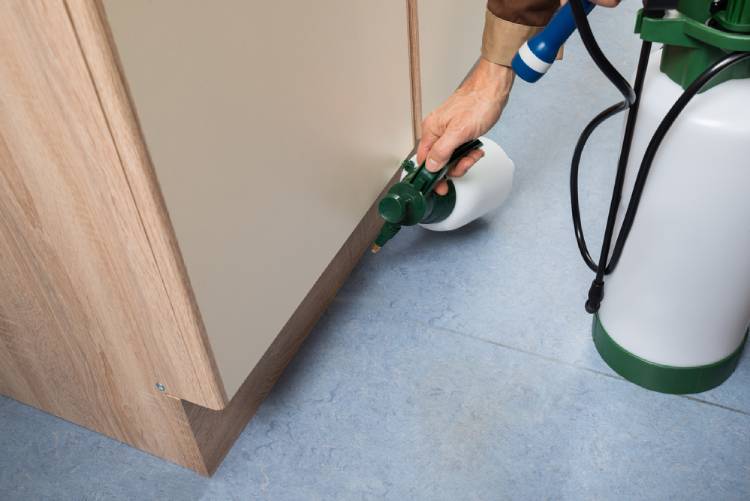 Pests are highly unwanted, most disgusting, and sometimes terrifying, especially when you realize they have taken up space in your home. After all, the sight of these tiny, or large, critters in your home is not just a matter of disgust, but also of health.
Of course, an occasional trail of ants or a bunch of fleas in the yard can be dismissed as nothing major. But the sight of pervasive creatures like termites, ants, mice, or cockroaches has to be taken seriously. In fact, sometimes you might not even have to see them, the sight of mouse droppings, seemingly random collection of sawdust, or multiple bite marks after you wake up, are all signs of an infestation, and they're enough to terrify most of us.
So, if you understand the hints and realize that your house is infested, the first idea is to call an exterminator. If you're new to the idea of calling an exterminator, it can get quite confusing the first time. Instead of having you wander around the search engine, here's a concise answer to the question: how much does calling an exterminator cost?
To put it in approximate numbers, the average cost for pest control throughout the US is about $390. However, this average can swing between $250-$525 for a single treatment in a single visit from the exterminator. However, there are more than a few factors that determine the cost of a visit from the exterminator. Consequently, here are the fundamental factors that affect the cost of pest control in your house.
Property Size
Pests do not make nests in one place and stay there. They move and explore new places to hunker down that have better access to resources like food and water. Moreover, a lot of invasive pests have 'scouts' that will go in every direction possible. As a consequence, the cost and duration of pest control will go up with the size of your house.
You might save some money on the actual treatment if you get the entire area tested properly. However, the testing is the one step that you need to make sure gets taken care of in the optimum way possible. And of course, it goes without saying that the larger your property is, the more you'll be paying for pest control!
Infestation Size
Might sound pretty obvious, but the size of the infestation will drastically affect the cost of pest control. If the size of the infestation is small enough, you might be able to take care of it entirely in one single treatment. However, as the size increases, the exterminator will have to employ a number of strategies and techniques, over a number of treatments, to effectively get rid of the pests. Of course, the more complex the process is, the more it will add up to the final bill.
Infestation Location
The location of the infestation is a factor that makes a huge difference to the cost of pest control. Surface infestations can be dealt with the help of chemicals and/or traps. However, if the infestation takes over the structural pieces of your house, or in the corners and crevices like the basement or the attic, you might need to take a few walls apart or employ techniques like fumigation in order to effectively treat the problem.
Pest Type
There are a lot of different kinds of pests and the way they carry out an infestation. The most fundamental difference that you should know is the one between pests and wildlife. The biggest difference is that while animals might get into your attic or basement individually, or in a very small number, pests are co-dependent invaders that establish colonies and do not plan on leaving.
If there's a little bit of wildlife inside your home, the exterminator might just have to come and remove them from the property. Pests, on the other hand, require the employment of a lot of different techniques in order to effectively get rid of them. The physical removal of wildlife might cost you anywhere between $400 to $600 on an average.
Talking specifically about pests, different pests require different techniques to remove them. While some of them will take a single treatment, the others might be much more time and labor-intensive. On the basis of the type of pests, here's a small list of the average cost of removal.
| | |
| --- | --- |
| Pest | Typical Cost Per Visit |
| Ants | $110-$345 |
| Cockroaches | $125-$335 |
| Fleas | $140-$365 |
| Spiders | $150-$300 |
| Bees | $160-$750 |
| Rodents | $170-$500 |
| Wildlife | $255-$600 |
| Bed Bugs | $400-$2,180 |
| Termites | $700-$2,800 |
| Carpet Beetles | $160-$440 |
Also See: How to Get Rid of Roaches
Control Technique
Depending upon the type of pest infesting your home, the technique of controlling the establishment of a pest colony and its spread will differ. While the easier ones consist of baiting, trapping, and physically removing the pest, the more difficult ones like fumigation take more time and resources. This factor might be the one that affects the cost of extermination the most as it determines the actual course of action.
Also See: Signs of Bed Bugs and How to get rid of them
Labor
Regardless of what pest is making home in your house or what technique you might use to get rid of it, one factor that is slightly difficult to gauge is the labor cost, since it's only decided by the exterminator. However, you might find a little bit of wiggle room here and negotiate the costs. One thing to remember is that this might be the actual earning for the exterminator after the cost of materials and equipment. So, if you do decide to negotiate, do not be disrespectful in terms of the amount you offer, as it might also affect the quality of work done.
While these are the fundamentals of the cost-affecting elements in a pest control contract, there may be some additional costs and considerations that will affect the price. Before you sign a contract with your exterminator, make sure you discuss them with your exterminator.
Visit Frequency
While there are a lot of pest exterminations that require multiple visits, there are some that can be taken care of in a single visit. While the duration of the process might not necessarily define the extermination as the costliest or the cheapest, it definitely affects the cost to some extent. Listed below are the different time-frames in which an extermination can be carried out.
One-Time Visit
The cost of a one-time visit extermination might be less than the long-term plans in terms of the actual treatment. However, they do cost more as a deal. This is because a one-time visit extermination packs things like assessment, tracking, the actual treatment, and the preventative measures in one visit, which are otherwise divided over a few visits, consequently lowering the cost-per-visit. On an average, a one-time visit extermination will cost anywhere between $300 to $500 across the US.
Multiple Visits
If your extermination does require multiple visits, it's generally planned on a monthly, quarterly, and annual basis. For all of these plans, one of the few things that is common is the initial visit. We have broken down all of the above-mentioned plans, along with their average costs for you to understand each aspect better.
Initial Visit: The initial visit is literally the initiation of the process of extermination in your home. Based on the results of this visit, you'll have to decide on the time frame required for the rest of the process. Typically, an initial visit includes assessment, inspection, and initial treatment, and the average cost for all of this is between $150 to $300.
Monthly Visit: Monthly visits are typically deemed necessary only if your house has an extreme infestation problem or you live in a shared accommodation structure. Either way, it's recommended for you to have monthly visit contracts to keep your space safe from the critters. Typically, after the initial visit, every monthly visit should cost you between $40 to $70.
Quarterly Visit: Quarterly visit contracts are typically suggested as preventative measures after the removal of a large infestation or to protect your home from seasonal pests. While it's called 'quarterly' visit extermination, you may be able to strike a deal with your exterminator for more or fewer visits. On an average, these visits cost anywhere between $100 and $300. One way to save a few bucks on these visits is to make yearly or multi-yearly plans with your exterminator for a discounted price.
Annual Visit: If your property is not susceptible to large or seasonal infestations, an annual visit might be good enough to provide protection from the occasional pest. These treatments are generally used to avoid even small infestations. However, we do suggest that you regularly check your property for termites, ants, and rodents of any kind. A typical annual visit, much like a one-time visit, costs between $300 and $500, depending upon your location and exterminator.
Cleaning
A lot of times, the exterminator might move your furniture or even drill holes in order to provide treatment effectively. This brings out a lot of sawdust, pest droppings, and other dirt that was hidden under the cracks and crevices. If this alone does not warrant the need for a deep clean, the scent of the chemicals sprayed and the possibility of its residues being in the vicinity of your kids, pets, and family is a good motivator.
While you can do the scrubbing yourself, it's a good idea to let the exterminators take care of this for two reasons:
You can save up on the effort of cleaning your whole house.
The exterminator will know how to take care of the chemicals and droppings better. They're also better equipped with gear like masks, gloves, cleaners, HEPA vacuum cleaners along with the appropriate solvents and cleaners.
Typically, the cost of cleaning after pest control, when added to your contract, should cost around $25 and $40.
Also See: Carpet Cleaning Tips
Home Repairs
More often than not, the process of extermination might require the exterminator to drill a hole in the walls, dig through the floor, or even take off all the carpeting in order to access the heart of the infestation and start the treatment from there.
Even if your particular property does not require any of this, you still might be in for a little bit of repair since termites and carpenter ants can damage the wood in your house. If you're lucky, it might not be structural. Otherwise, that's a major repair. On the other hand, mice, squirrels, and other rodents tend to chew through wires.
All of these factors call in for some sort of home repairs. In the best case, you might get away with filling a few cracks and replacing the carpet. But if the damage to your property is structural, you might need to call in a construction crew. All of these factors make it very difficult to put a figure on this process, even if we're talking about approximates. The best way to determine the expenditure in this area is to ask the exterminator since they generally have a few contacts that take care of needs like this.
See Also: What is Importance of Home Inspection | Natural Weed Killers
Conclusion
Regardless of what approach you need to take for the pest control in your house, make sure that you discuss every detail with your exterminator. Especially when it comes down to the chemicals they may use as those can be a health hazard in the wrong situation. If you're new to a neighborhood, avoid going for the exterminator that drops the first leaflet. Instead, talk to your neighbors to find out which one does the job best. You can also get a joint-contract drawn with your neighbors to save some money.
Most of all, don't let this task make you nervous because of the things you might not know. That's always going to be a point of concern. Do your research, make sure you have a well defined budget, follow it, and get rid of them pesky pests!
FAQs For How Much Does Pest Control Cost
How Much Does A Pest Control Inspection Cost?
Generally, a typical inspection for a house costs around $100.
What Factors Contribute To Pest Controls?
Factors contributing to pest control are assessment of infestation, recognition of pests, size of property, duration and technique of treatment, and the number of visits required.
Are You Supposed To Tip Pest Control Technicians?
Pest control technicians do not expect tips at the end of their job. However, if you feel a crew or a technician has gone above and beyond their call of duty, you might as well show appreciation with a small tip!
What Is The Biggest Pest Control In The USA?
As of 2021, Rollins Pest Control was the biggest pest control company in the USA.