Best Minimalist Home Decor Tips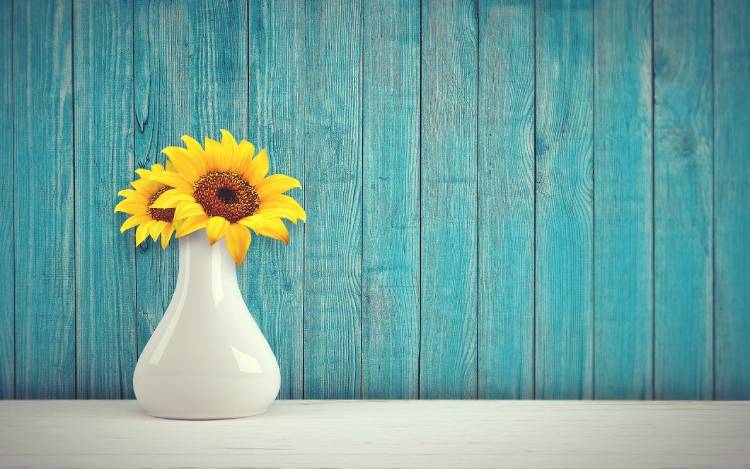 Minimalist home decor can refer to more than just furnishing a living space. Minimalism can be applied to every aspect of your life: home decorating and decluttering; dieting and cooking; work-life balance; emotional health and relationships – the list goes on! This means getting rid of all your clutter, from physical objects to mental distractions.
If you enjoy a minimalist house décor style, you'll almost certainly adore multi-purpose items. Items that are both beautiful and functional are good examples of minimalist home decor at its best.
Minimalist home design is currently the top choice of homeowners because it encourages a contemporary look and because it makes a house look more spacious and cleaner. This article will share some simple yet effective home decor tips to help you keep your home minimalistic while making it appealing and beautiful.
Remove all of the Clutter in your Home
Firstly, remove all the clutter from your home. This includes clothes, shoes, knickknacks, dishes anything unnecessary. I know you'll probably be thinking of several items here and there which you absolutely cannot live without but please bear in mind that minimalism is about reducing things to what is essential to work effectively.
A clean and tidy house is one of the factors that will help you keep you motivated and inspired in your journey towards minimalism. A clean house is better for your health because it enables freedom from clutter, resulting in fewer dust mites.
Pay close attention to the scale
Minimalism and tiny living spaces are a match made in heaven. Look for furniture that is small enough not to break up your desired open-plan layout but substantial enough to make itself useful. For example, sofa beds are ideal because they can serve as additional seating during the day and then become somewhere for you to sleep at night.
Explore different options of storage
Minimalist decor doesn't mean that you cannot store your clutter. There are various ways you can go about this, like hanging storage like rails, which you can use to hang clothes or blankets; staircases that function as shelves in your home; or even larger pathways in your house that could be easily transformed into storage spaces when push comes to shove.
Minimal Color Palette
Every minimalistic house has a minimal color palette. This will give your home a clean and classy look. It will also make your house look big. It is important to remember that having a minimum of three colors will give you the best result. You can have a combination of tints, tones, and shades. For example, if you use white as your base color, you can use gray or black for the darker colors. You should avoid using bright colors like reds, oranges, and yellows because they tend to make rooms look smaller. You can add one pop color to your home as this will give your house a stunning look but choose colors that suit your personality.
Use of Natural Light
Good lighting is essential in every home. Use natural light to illuminate your room for the best minimalist home decor. If you are not lucky enough to have direct sunlight, you can use uplighters and other decorative lighting. You can leave your curtains open when it's sunny outside so that the sunlight shines in your room naturally.
Natural Textures and Materials
A minimalist home decor should have neutral colors and natural textures and materials. Neutral colors enhance the visual appeal of a room, while natural textures and materials give an impression of warmth, comfort, and coziness to your interior design. Natural fibers such as cotton, wool, linen, and silk are great choices of material for your minimalist home decor.
Experiment with New Designs
Minimalist decor is about finding what brings you joy and doing more of it, not less. You can mix different styles to create a stunning minimalist house. Having different styles would help you experiment with new designs. You can use Scandinavian design, shabby chic, or even vintage to improve the appearance of your house. This will keep your home looking fresh all year round.
Multi-Purpose Furniture
Always go for buying multi-purpose furniture for your home. A coffee table can double up as a dining table, and it also has storage areas where you can place different items such as magazines, newspapers, etc. This will give you the best minimalist value for your money.
Choose flexible furniture to be used in different ways depending on the occasion and circumstance. For example, a sofa bed is quite flexible in that it can be used as a sofa during the day, and when you have guests over, you can use it as a bed.
Whether you are an entrepreneur or a student, your workspace should be appropriately arranged. When arranging your workspace, do not overcrowd it with unnecessary items such as fancy decorations and other knickknacks, as this will only make it look smaller.
Choose Furniture with Clean Lines
Minimalist house designs are all about making nice, aesthetically pleasing lines. Straight-edged furniture, arched doorway treatments, and geometric décor are just a few examples of how to create a space that is easy on the eyes. When choosing the furniture for your home, choose furniture with clean lines. It should neither be too big nor too small for a room. A minimalist home decor style is all about finding a delicate balance between the old and new, so you need to keep your eyes open while going through second-hand stores as that's where you'll find some good pieces of vintage furniture.
Many DIY projects can help you decorate your home according to your taste and preferences. However, you have to keep in mind that the motto is 'keep it simple when it comes to DIY projects.' Do not make complicated designs or patterns because this will only overwhelm you.
Also See: DIY Decoration Ideas for New House
Decor that Serves a Purpose
Always buy decoration items which will fulfill different purposes. If you want to use something that will serve more than one purpose, go for it. For example, a footstool is not only used as an item of decoration, but it can also be very useful in case you need to take off your shoes when entering the house. A beautiful vase can add elegance and sophistication to your home while serving as a decoration piece at the same time.
Piles of paper and magazines can add to the mess in your workspace. If you do not have much space on your desk, you should use vertical racks or wall cabinets to store different items such as files, documents, stationery items, etc.
Maintain a Simple Decor
Simple is the new trend, so go for a home decor style that is simple and clean. It's OK to use some high-end textiles. After all, that will bring comfort and warmth into your room but don't overdo it because that might just make your room look tacky and messy.
Avoid using too many small items in the interior design of the house, as they will just clutter your home and make it look even more chaotic. If you want to decorate your house with figurines, then choose large pieces because they will be able to stand out on their own without making the room appear smaller or cramped up. Keep your love for prints under control by only using a few prints and patterns at a time.
Minimal holiday decoration
Everyone loves to keep something as the symbol of their holiday. But don't do a lot of holiday decorations. You can keep a few of them. And if you want to keep a lot of it, keep them simple.
Keep It Classic
Elegant, simple, and the right design will give a modern touch to your house. In this case, use the unique features that will shine the room and make it look more elegant. You can add a few pieces of furniture that you have been using for a long time, but they still look great in their places, according to style and size.
In short, if you want to design your home in the most minimalist way, then you will need to make sure that everything in it functions well. For example, all the pieces of furniture should be placed in such a way that every room suits its purpose very well. You can use decoration items to enhance the look of your home, but they should not be overbearing or cluttered.
Display High-impact Art
Indoor wall art is also a perfect idea for your home decor. If you want to give your room a simple look, you should choose only one wall to decorate with wall art. This will not make your room look crowded; rather, the whole focus will be on that one wall. If you want to keep a sophisticated look in your room, you should choose large art pieces. For example; If the wall is long, two or three big prints will be perfect for this space.
Asymmetry is another idea that can give your home decor a unique and stylish look. Instead of keeping everything balanced and symmetrical, you should keep a few things asymmetric. Read our Article on Best online places to buy art for your home.
Accessorize with your Hardware
To keep your home minimalistic, you need to use fewer colors, but if you want to add some color, you can accessorize with your hardware. For example, you can use a piece of brass or copper as the doorknob for your bedroom; if your kitchen is entirely white, then you can add accessories such as a fridge or microwave of black colors. This will change the whole look of your space.
Add some Indoor Plants
You can add some indoor plants to your home. Indoor plants can bring life into your home. They are easy to maintain and also help in keeping the air clean. The liveliness of these plants will set the tone for the rest of your decor items. They are very low maintenance don't need much sunlight or water. You will only need to take care of the soil.
However, do not clutter your house with a lot of plants; it will again make it look messier. Keep a plant or two near your windowsill; if you want to place indoor plants in your living room, then take a pre-decision regarding how much sunlight they will be getting before you take out the plants from the store.
See Also: What are the benefits of Indoor Plants | Wabi-Sabi Home Design
Conclusion
The best way to maintain a minimalist home is by not adding too many items and decorations. When you're decorating your house, always think about the purpose of that item before purchasing it. You can use different colors in your space without going overboard with them if you add accessories such as copper or brass hardware, live plants (indoors), and indoor wall art.
As one of the best home decor tips, people should keep their rooms simple and not overcrowded because it will only make the room look smaller. Keeping your walls empty looks more classy than having too many items cluttering them up. And do not forget to use vertical racks or wall cabinets to store different items such as files, documents, stationery items, etc.
Frequently Asked Questions
How can I decorate my home like a minimalist?
Minimalism is more about the absence of clutter, not just in home decor but also in our lives. To have a minimalist look to your house, try having a few items on the floor and walls. Try using accessories that are made out of copper or brass hardware, live plants (indoors), and indoor wall art for some eye-catching decoration, mix different styles, and stick to monochrome palettes.
What do minimalists put on their walls?
In a minimalistic home, in order to add liveliness to your space, you can add one piece of artwork on a bare wall. You can mix different styles and designs and use lighter colors on your wall to give it a classy look.
How do I keep my house minimalist?
Try to keep your house organized to find any item if needed easily. If you want to keep your house minimalist, you need to eliminate all the cluttering items. Keep only a few decorations in your house and if you have kids, try to put away breakable items so that they do not go in their hands.
Also Read: Top-rated Cheap Moving Companies in the US