Attic Remodeling Guide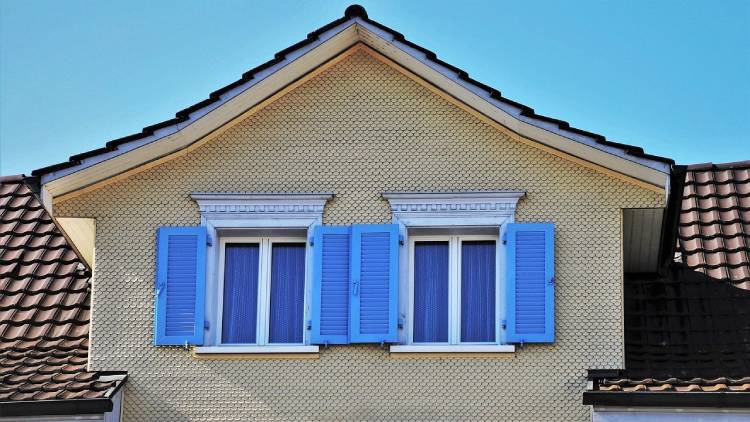 As the family grows, they start to need more and more space as the children grow up, and sometimes, buying a new home isn't an option. But, if you have an attic in your house, you can remodel it and use that extra space as whatever you like – bedrooms, art studio, office, personal library, and everything else. It takes $50,000 on average to remodel an attic, but don't let that amount bother you, because that amount includes buying and installing a new HVAC system ($5000), building a dormer ($2000 for DIY, $3000 for pro), electrical works (up to $100 per hour) and building a permanent staircase ($3000) to the attic. You can cancel out things you already have to reduce the cost. Let's get started with the remodeling guide!
Check the prerequisites
The first thing you need to do is to check for the following things:
1. Make sure your attic isn't in violation of the local building codes
Before you start converting your attic into a living space, you need to check out the local codes before that. Though these codes differ from place to place, the common rules are:
The ceiling should be 7 feet tall, and the attic should be 7 feet wide with at least 70 square feet of space. You can have a professional build a dormer to increase the height of the ceiling if it violates the code.
The attic should be connected with a fully functioning permanent staircase. Pull-down stairs don't count in this. If you don't have a permanent staircase, you'll need to get one.
Another common rule is that your attic should have at least one window escape in case of emergencies, so make sure you have one.
2. Check your ventilation and heating/cooling.
If you plan to convert your attic to a living space, you need to provide it with a proper ventilation and cooling system, like all other rooms in your house.
Get a professional contractor to check if your current Heating, Ventilation & Air Conditioning (HVAC) system can take a load off your attic, too, or not.
If HVAC isn't a viable option for you, consider buying a mini-split AC ($1,500 to $5,000) or air coolers ($70 to $1,000).
3. Get the permits
You will generally need construction permits from your municipality if you are doing the following things while remodeling your attic.
Usually, a permit is needed if you're installing electric wires or ventilation in your attic.
If you're adding a permanent staircase, you will need a permit.
If you wish to bring changes to the structure of your existing home, it is highly advised to get a permit.
Also See: Beginners guide to Remodeling Permits | When do you need a Home remodeling Permit
Cleaning
With time, our attics get deposited by things we no longer need. It becomes somewhat like a storeroom for many, and we keep unwanted things there without a second thought. But now that we've decided to remodel the attic, its natural cleaning is the second step.
We know it's hard to throw things with emotional attachment, so a better way to donate them to not-for-profit organizations. Give away the things you no longer need to people who might be in severe need of them.
If your old insulation is busted, we recommend you take it out and clean the space for a new one.
Repairs and constructions
The third step would be to get those construction works and repairs done.
Get your dormer built if the height of your ceiling isn't enough.
Get a permanent staircase constructed and a window if you haven't already.
Check for moisture rots in the ceiling, walls, and floor, get it fixed.
If you're planning to make a bathroom in the attic, the best advice would be to get it over a bathroom in the kitchen to reduce the plumbing expenses.
Electricity
The fourth step would be to get your electrical wiring done. Ask your electrician to put an outlet on every wall and an outlet every 12 feet. Don't DIY this unless you're an expert electrician; instead, get a professional to get it done, and remember to take the permit to get rid of any future hassles.
Ventilation
Now that electricity has reached our attic, we need to get ventilation, heating & cooling works done.
As prescribed earlier, get a professional to assess your current HVAC system and ask for their advice. If they say it can take a load off your attic too, then get the ducts established, and if they that the HVAC will overload, get a new one.
If buying a new HVAC isn't possible, you can opt for a mini-split or air cooler and get an exhaust fan for ventilation.
Insulation
The sixth step would be to get the insulation.
Insulate your floor by inserting the material between the joist cavities. Insulate your walls in the same way.
Keep in mind that the less you compress your insulation, the better.
In the case of electrical wiring and other obstacles, peel the insulation and fit the two layers around the obstacles perfectly.
Subfloor, drywall & ceiling
Moving on to the seventh step, we need to install subfloor, drywall & ceiling if they aren't in good condition.
Though dropped ceilings provide a more aesthetic look, getting them isn't viable in conditions where your ceiling is just 7 feet. If that's the case with you, installing drywalls on the ceiling is advised.
Install the drywall by hanging it horizontally, and then screw with drywall screws. Use drywall mud to cover all the seams and screws.
To make joists invisible on your floor, try to build a subfloor.
Also See: How repair Drywalls?
Paint it!
The eighth step, and the most crucial one, is to choose the right paint. The paint gives life to your dull attic, so you should choose the color wisely and paint anything you like. If you're confused about which paint to choose, we advise you to choose light-colored paints as they make your attic look brighter and bigger.
Other things
Now that you've painted your attic and it has started to look more and more like a living space, you need to add furniture that makes it look even more.
It would be best if you utilized every inch of space.
Install a wireless doorbell so that you don't miss a visitor when you're enjoying yourself in your peaceful attic.
Check the internet for interior design ideas and decorate your attic.
These were the nine steps that you can follow to remodel your attic, you don't need to follow them by heart, and you can change the chronology as you like, but these were the main points of how to remodel your attic. We wish you luck in your remodeling!
See Also: Find a Home Remodeling Contractor | Best Home Remodeling Ideas
FAQs
What are the cheap alternatives to an HVAC system?
You can get a mini-split ($1,500 to $5,000) or an air cooler ($70 to $1000), or a window AC in place of expensive HVAC systems.
Can I remodel my attic into a living space?
Yes! You can. All you need to do is get permits for the remodeling, get your ventilation, insulation, and repairs done, and then interior design and your attic are transformed into a healthy living space.
What's the cost of remodeling an attic?
It costs about $50,000 to remodel an attic, but that includes buying and installing a new HVAC system ($5,000), building a dormer ($2000 for DIY, $3000 for pro), electrical works (up to $100 per hour), and building a permanent staircase ($3000) to the attic. You can cancel out things you already have to reduce the cost.
How can I decorate my attic?
The first step would be to choose the right shade of paint. Don't choose dark shades as they will make your attic look smaller, choose light shades. Then, select the furniture accordingly to give life to your attic.
Read Also: Cost Cutting in Remodeling House | When Do You Need a Permit for Your Remodeling Project?