Get Paid to Move – States that Pay You to Move There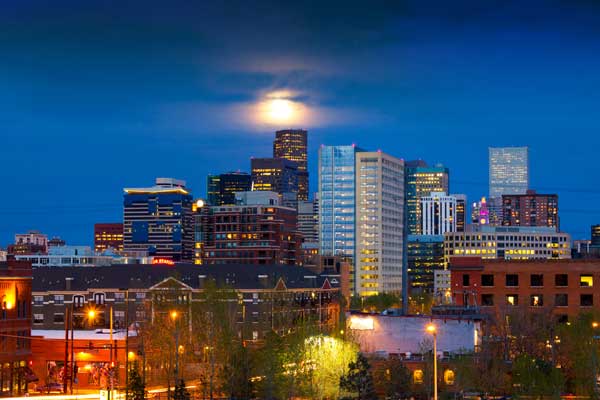 Are you working from home or yearning to relocate? Then these two fantastic pieces of news will be of great interest to you. Thanks to historically cheap mortgage rates, it's still a great time to buy a home. Furthermore, nearly a dozen cities will pay you to relocate (often generously). With so many people working remotely during this pandemic, it's become clear that you can live and work anywhere—in the United States and around the world. Another factor attracting people to relocate is that many places are willing to pay people to relocate.
According to USPS data, nearly 36 million people moved in 2020, partly due to the flexibility afforded by working from home during the pandemic. Other reasons for relocating include using equity to trade up to a larger home with a home office, relocating closer to family, or finding a more affordable place.
Are you searching for a new place to live and want to make some money just by doing so? Take a look at these states that will pay off big time.
1. Colorado
You can have a mountain home without the mountain loans. If you are between the ages of 18 to70, you have probably considered moving there, whether to climb boulders on heavy powder days, start a rad craft brewery tour, or make money growing kine bud in your basement grow-op. The country's smallest state attracts outdoor enthusiasts, retirees, space cowboys, and a sufficient number of young professionals. Also, insane housing prices, particularly in and around Denver, which is exploding. It's a good thing Colorado has a plethora of homeownership assistance programs.
Also See: 6 Largest Cities in Colorado | Moving to Colorado
2. Baltimore, Maryland
This Charm City is serious about giving you tens of thousands of dollars to help you buy a home there. Baltimore's population has steadily declined in recent decades, as have other Rust Belt cities. Houses, on the other hand, remain where others have gone. And this burgeoning arts and tech hub is luring a slew of recent college graduates. Baltimore's median home price is $287,500, slightly more than half of what you would pay in DC, Boston, or the New York metro.
However, you can get much cheaper and get a bushel of discounts on the lower end. The Buying Into Baltimore Program provides $5,000 toward purchasing a home anywhere in the city to first-time homebuyers. Besides this, the Live Near Your Work Program for first-time homebuyers in Maryland offers a $2,000-$5,000 grant toward down payment and closing costs; city employees can get up to $5,000 toward a home purchase.
Also Read: Moving to Baltimore | 7 Affordable Places to Live in Maryland
3. Washington
There's more to Seattle. While living in nature's living room, pay off your student loans. You'll find yourself in one of the most beautiful states in the country. You could spend a lifetime admiring the Columbia River's bold carvings through ash-blonde sedimentary rock, the Palouse's bubbling pot-like hills and the purple assault of Jardin du Soleil lavender.
The Washington There's more than one slick, tech-fueled metropolis careening into the future in Washington State. Thanks to its nationwide network of fully furnished and unfurnished apartments, you can live and work almost anywhere in the country. You will have more affability than ever before with perks like 24/7 online member support, quick and waived security deposits and easy lease transfers. The State Loan Repayment Program offers up to $75,000 in loan reimbursements to students who are repaying student loans in certain health-related fields and willing to work hard for three years.
4. New Haven, Connecticut
Yale is the big dog in town and a great neighbor if you enjoy visiting art galleries and libraries. For a city of its size, its architecture is stunning, and it hosts several annual festivals and park-loads of natural beauty throughout the city. And its thriving restaurant scene includes enough excellent pizzerias to make it the best pizza city in the country. Aren't you excited to learn that the Livable City Initiative will loan first-time homebuyers $10,000 without any interest (plus another $30,000 in free loans toward energy improvements) now that you've decided to relocate there?
5. Tulsa, Oklahoma
You might remember Tulsa from your days as a Hanson fan or from Lovecraft's Country and Watchmen. However, it has plenty to offer in 2021. Gathering Place, a massive new park on the riverfront, is just one of the city's many green spaces, including stunning street art, cool specialty shops, and a compact, navigable downtown. They're also extremely dog-friendly, with four-legged friends welcome almost everywhere: restaurants, stores, Gathering Place sections, and breweries. Thanks to the Tulsa Remote program, all of this could be yours, which aims to attract digital nomads to the city. Participants receive $10,000 and invitations to community-building events and some housing discounts, and there were 375 accepted in 2020. You're also only committing for a year, so you can leave and visit one of the other cities on this list if you don't like it.
Also See: The Lowest Cost of Living States in the US | Top 5 Neighborhoods in Tulsa for Families | Popular Neighborhoods In Tulsa For Singles And Young Professionals
6. Alaska
When you move to Alaska, you'll never be bored: snowmobiling, dog sledding, stargazing, crabs, and nodding to a moose on your way to the store. Since 1976, Alaska's Permanent Fund has paid out up to $2,000 in dividends to residents of the state. There is no way of realizing what the coming year will bring, but free money is free money, and a taste of Scandinavia in America is a taste of Scandinavia.
7. Kansas
"The Reasons Why" was the Kansas band's original name. Even for a serial coaster, there are reasons why Kansas is appealing to relocate to. However, if you're looking for some free cash, head to the capital. Whether moving for a new full-time job or settling in as a remote worker, Topeka is giving out a $15,000 incentive to make it your new home. Find your patch of prairie if you're more interested in homesteading. Settle in one of Kansas' 77 designated rural zones scattered across the state, and the state will greet you by waiving your income tax for five years. You can get up to $15,000 in student loan repayments when you get a job. To qualify, you must complete the arduous task of living outside of Kansas for five years. After that, as long as you have an associate's or bachelor's degree, you can buy some boots and settle in.
8. Newton, Iowa
Perhaps you grew a few cucumbers during quarantine, declared yourself a farmer, and began fantasizing about a state with 11,000 different soil types. Being close to these culinary wonders is less expensive than you might think. If you choose to build a home in Newton, Iowa, just 37 minutes from the state fairgrounds in Des Moines, you'll receive up to $10,000 in reimbursement and a $2,500 welcome package.
See Also: Moving To Iowa
9. Northwest Arkansas
Northwest Arkansas already has the Wal-Mart, University of Arkansas, the natural wonders of the Ozarks, and the world-class museum Crystal Bridges, all of which are funded by the Walton family. But, after the region pays you $10,000 — plus a bike! — to relocate, you might be the next Walton family (or marry into it). They're looking for remote workers in STEAM fields and have received a lot of interest, with around 24K people applying for the first round in 2020. If you don't want to explore nature trails, you can exchange the bike for a Crystal Bridges membership. The museum is free to enter).
10. Minnesota
Like many other states, Minnesota is eager to attract digital nomads to its wide-open spaces. Bemidji, a tiny city with only 14,000 people, is offering the 218 Relocate package as an incentive to entice potential residents. It includes up to $2,500 in moving expenses, access to a free co-working space at LaunchPad in the historic Mayflower Building (a $1,500 value), and access to the Community Concierge Program. This organization can help you start and grow a business in your community.
Also Read: Minnesota DMV Change Of Address
11. Vermont
Vermont is home to some of the world's most famous companies, including Ben & Jerry's. However, with only 625,000 residents, it is also one of the smallest states in terms of population. That is why its Remote Worker Grant program encourages you to relocate there. It will pay people who relocate $10,000 over two years.
Also See: Top Moving Companies In Vermont
12. Johnstown, Pennsylvania
Johnstown, Pennsylvania, is an hour's drive east of Pittsburgh and comprises more than 60 townships. For remote workers drawn to Western Pennsylvania and its natural beauty, you could receive $2,500 in cash plus $2,500 in additional benefits, totaling $5,000.
Also Read: Pennsylvania DMV Change of Address
13. Lewisburg, West Virginia
Lewisburg gives among the largest cash prizes for relocating anyone 18 and older working fully remotely at a non-West-Virginian company. If you want to live in the Appalachian Mountains, being a nature lover, you can get $12,000 in cash, access to a co-working space with a free outdoor recreation package, and other perks worth up to $20,000.
See Also: Moving To West Virginia
14. Natchez, Mississippi
Do you want to live in Mississippi's birthplace? There are requirements for remote work and home purchase minimums. Remote workers relocating to Natchez, which is just a short drive from New Orleans, may be eligible for a relocation reimbursement of up to $2,500 and a payment of $300 per month for up to a year to help with living expenses.
15. Tucson, Arizona
Another program to attract teleworkers to the Grand Canyon State is Remote Tucson. According to the program, Tucson offers high-end living at a fraction of the cost. If chosen, you could receive moving assistance, special perks, and, most importantly, cash — worth more than $9,000.
Read Also: Moving to Arizona
16. West Lafayette, Indiana
West Lafayette is an hour's drive northwest of Indianapolis, separated by the Wabash River's sister city, Lafayette. Purdue University is also located in West Lafayette. If you relocate there as a full-time, out-of-state remote worker, you could receive up to $5,000 in cash, $2,670 in living expenses, and a $575 gift.
Also See: Top Moving Companies In Indiana | Most Affordable Places to Live in Indiana
Conclusion
Perhaps you'd like to retire to a lower-cost-of-living state or relocate to where the jobs are. This could be your opportunity! You can get the free money by leaving your comfort zone and starting over in a different city if you're willing to relocate.
Frequently Asked Questions
How much does Alaska pay you in 2022 to live there?
Alaskans are paid more than $1,000 per year to live there. According to the state's website, permanent residents who enroll in the Permanent Fund Dividend Division can receive yearly checks of up to $1,100.
What state is offering $100,000 to relocate?
Vermont is offering financial incentives to remote workers to attract younger residents. The Remote Worker Grant will cover up to $10,000 in relocation costs.
What is the least expensive state to relocate to?
Mississippi is the least expensive state to live in in the United States. The cost of living here is 15% less than the national average, and the cost of housing is 30% less than the national average. Mississippi also has a strong job market and competitive wages.
Also See: Top Affordable Movers in the USA | How to Pay for Your Move