How to Pay for Your Move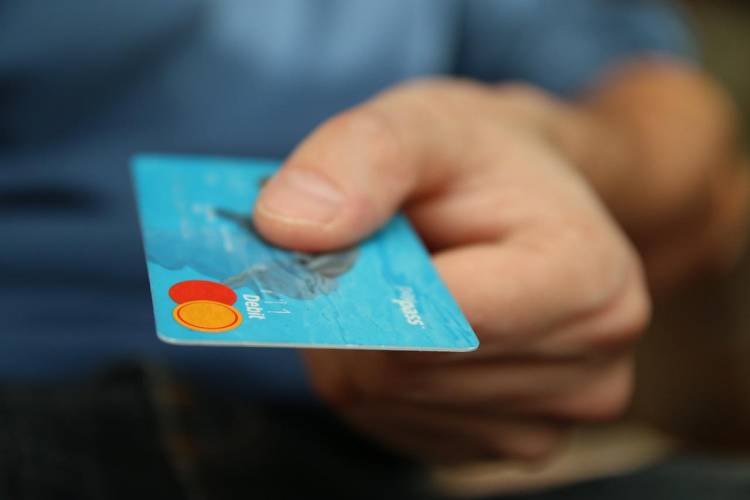 When it comes to moving, the cost can quickly add up. If you're not careful, you could spend more than you can afford. So, how can you pay for your move without breaking the bank?
Paying for your move can be a daunting task, but a few options are available. Start saving up well in advance of your move date if you can. This will give you a cushion to work with when it comes time to pay for movers, rental trucks, and storage units. Another option is to get creative with your financing. If you have good credit, you may be able to take out a personal loan to cover the costs of your move. You could also look into opening a line of credit with your new bank or using a credit card with a low-interest rate. Whatever option you choose, create a budget and stick to it. With careful planning and elbow grease, you can make your move without breaking the bank. 
Let's look at this in detail:
Cash
Paying for your move with cash is a great way to save money. You can avoid paying interest on a loan or credit card and avoid fees associated with using a third-party payment service. Additionally, paying in cash can help to speed up the moving process, as you will not have to wait for a check to clear or for funds to be transferred into your account. However, it is important to note that paying in cash may also put you at risk of being scammed. If you consider paying for your move with cash, only do so with a reputable company you trust.
Pros
1. You have a better idea of where your money is going
2. You can't overspend if you're only carrying a certain amount of cash
3. It's easier to stick to a budget when you're paying with cash
4. Cash is more accepted than debit or credit cards
5. You can avoid interest rates and fees by using cash
Cons
1. You can't earn rewards or benefits for your spending
2. It's harder to keep track of your expenses
3. It's more difficult to budget and save money
4. You might not have enough cash on hand when you need it
5. You could be losing out on valuable protections offered by credit cards
Also See: Moving Budget Checklist
Employer Relocation Assistance
If your employer is relocating you for work, they may be willing to help you with your move. Be sure to speak with your employer in advance of your move to see what type of assistance they are willing to provide. Employer relocation assistance can come in a lump-sum payment, reimbursement for certain expenses, or both.
Pros
1. The company will likely have a relocation specialist who can help you with the move
2. They may pay for all or part of your moving costs
3. You may be able to take a leave of absence from work during the move
4. Your employer may also provide temporary housing and reimbursement for storage fees
5. There may be other benefits, such as assistance finding a new job in your new city
See Also: 10 Tips For Moving To A New State Without A Job | Job Relocation Guide
Cons
1. Employers often require employees to sign a non-compete agreement
2. Employers may not pay for all the costs associated with the move
3. The employee might have to sell their home in a short period
4. The employee might have to live in temporary housing
Government-funded Relocation Assistance
If you're relocating for a new job, you may be eligible for government-funded relocation assistance. Contact your local government office or the human resources department at your new job to see if you're eligible. The amount of assistance you receive would be based on the income and the size of your family. A few agencies that you can approach are:
HUD: The United States Department of Housing and Urban Development (HUD) is a government agency that supports housing and community development. HUD provides funding for public housing, rental assistance, homeownership programs, and homeless assistance. HUD's primary goal is to create sustainable, affordable homes for all Americans.
Federal Relocation Assistance Program: The Federal Relocation Assistance Program (FRAP) is a government-funded program that provides financial assistance to low-income families relocating for work. FRAP can help with the cost of moving, temporary housing, and other expenses associated with the relocation. 
IRS Moving Expenses Deduction: The IRS Moving Expenses Deduction allows taxpayers to deduct certain moving expenses from their taxes. To be eligible for the deduction, you must meet certain requirements, such as having a new job at least 50 miles away from your old home. 
211.Org Programs: 211.org is a website that provides information on human and social services. They have a searchable database of programs that may be able to help with the cost of relocation. 
Pros
1. You're given a choice between a lump-sum payment and monthly payments over time
2. The money can be used to cover the cost of your move, including packing and shipping your belongings
3. Assistance is available whether you're moving across town or the country
4. There are no application fees, and you can apply online
5. You may be able to keep your current job if it's in the same area
6. If you have children, they may be able to continue attending the same school
Cons
1. The amount of money given may not be enough to cover all the costs of moving
2. You may have to wait a long time for the money to be released
3. There are many restrictions on what you can spend the money on
4. You may not be able to choose your own moving company
5. The move must take place within a certain timeframe
Also See: Are Moving Expenses Tax Deductible | Get Paid to Move – States that Pay You to Move There
Credit Cards
Paying for your move with credit cards can be a great way to earn rewards or take advantage of 0% APR offers. But it's important to know the potential risks and pitfalls before swiping your card. Here are a few things to keep in mind:
First, make sure you have enough available credit to cover the cost of your move. You don't want to end up with a large bill that you can't pay off right away. Also, remember that some credit card companies may charge a cash advance fee if you use your card to pay for moving services.
Second, be aware of the interest rates on your cards. If you carry a balance on your cards, you'll be charged interest on any changes you make. And if you're using a 0% APR offer, make sure you understand how long the introductory period lasts and the interest rate afterward.
Third, consider whether you'll be able to pay off your balance in full before the intro period ends. If not, you could pay more in interest than you would have if you'd just used a regular credit card.
Fourth, remember that using your credit cards can impact your credit score. If you're close to your credit limit or carry a balance from month to month, your score could go down.
Pros
1. Get your moving expenses reimbursed
2. Earn rewards and points for your next vacation
3. No need to worry about carrying cash
4. Protection against damages or loss of belongings
5. Convenient way to pay for the move
Cons
1. You'll have to pay interest on your balance
2. It could damage your credit score
3. You may not be able to use the card for other expenses
4. It could take longer to pay off your balance if you're only making minimum payments
Personal Loans
One way to cover the cost of a move is to take out a personal loan. Personal loans are a type of unsecured loan that can be used for various purposes, including moving expenses. When you take out a personal loan, you'll agree to repay the loan over a set period, usually with fixed monthly payments. This can make it easier to budget for your move and avoid the stress of coming up with the entire amount upfront. These loans usually have lower interest rates than credit cards, so they can be a more affordable option for financing your move. Before taking a personal loan, compare offers from multiple lenders to find the best rate and terms for your needs.
Types of Loans
Installment Loans: This kind of loan is an installment loan in which you borrow a certain amount and pay it back over time. Most individual loans are installment loans. You borrow a specific amount for a set period, then return the money at the end of the term. Remember that your interest rate may be lower if your credit score is better.
Line of Credit Loans: Lenders may provide personal lines of credit. These adaptable loans work similarly to a credit card in that you receive an approved amount and have continuing access to cash up to that amount. You only pay interest on what you borrow, and you can go back up to your agreed limit if you pay the money back on time.
Credit Union Loans: A credit union loan can be a good option for those who don't have saved money. Credit unions offer lower interest rates than banks, and the application process is often simpler and faster. With a loan from a credit union, you can pay for your move without going into debt or breaking your budget.
Online Loans: There are a variety of online personal loan alternatives available. However, not all of them are inexpensive. Many internet lenders cater to subprime and near-prime borrowers, which implies the interest rate will likely be higher than 36 percent. Knowing how much your monthly payments will be before signing any loan paperwork if you fall into this category.
Lenders offering Loans
Upstart: Upstart's loans are ideal for obtaining quick money in the range of $1,000 to $50,000. They quote an APR range of 6.76% to 35.99 percent and next-day funding.
Peerform: Peerform is a lending platform that works peer-to-peer, providing them with $4,000 to $25,000 in unsecured personal loans. Fixed interest rates range from 5.99 percent to 29.99 percent, and loans may be granted to people with good or bad credit.
Lending Club: You can take out a maximum of $40,000 with an APR ranging from 8.05% to 35.89 percent at LendingClub. The advantage is that you may choose from various loan offers to obtain the finest rate and duration for your needs.
Pros
1. Personal loans usually have lower interest rates than credit cards
2. You can compare offers from multiple lenders to find the best rate
3. The application process is often simpler and faster
4. You can use the loan for other purposes
Cons
1. You may not be approved for the full amount you need
2. You may need to have good credit to qualify for the best rates
3. The loan may have origination fees or prepayment penalties
4. It could take longer to pay off your balance if you're only making minimum payments
Conclusion
There are several ways to pay for your move, and the best option for you will depend on your circumstances. If you have the money saved up, you may want to consider using a credit union loan or an online personal loan. If you're moving long-distance, you may consider using a moving containers company. Whatever option you choose, compare rates and fees before deciding.
FAQs
How much does it cost to move?
The cost of moving will vary depending on several factors, such as the distance you're moving, the size of your home, and the number of belongings you have. However, the average cost of a long-distance move is $4,890, and local moves would be between $875 and $2,350.
You may refer our article on How to Estimate Moving Costs to know about your moving expenses.
What are the different types of moving services?
There are several different types of moving services, such as full-service movers, self-service movers, and storage facilities. Full-service movers will pack, load, and transport your belongings to your new home. Self-service movers will provide the truck and equipment, but you will be responsible for packing and loading your belongings. Storage facilities can be used to store your belongings if you're unable to move them into your new home right away.
Can I get a loan to help pay for my move?
Yes, several loan options can help you pay for your move. You can take out a personal loan, use a credit card, or apply for a home equity loan. Make sure you compare interest rates and fees before choosing a loan option.
What is a typical relocation package?
A typical relocation package may include moving expenses, such as renting a truck, gas, and other associated costs. It may also provide housing assistance, such as a stipend for rent or a security deposit. In some cases, it may also cover the cost of airfare.
What are some tips for getting discounts on moving services?
There are a few things you can do in order to get discounts on moving services. One is to ask the company if they offer any discounts for certain things, such as AAA membership or military service. Another is to look for coupons or promo codes online. Finally, you can try to negotiate with the company for a lower price.