Negotiating a Job Relocation Package – Relocation Assistance Guide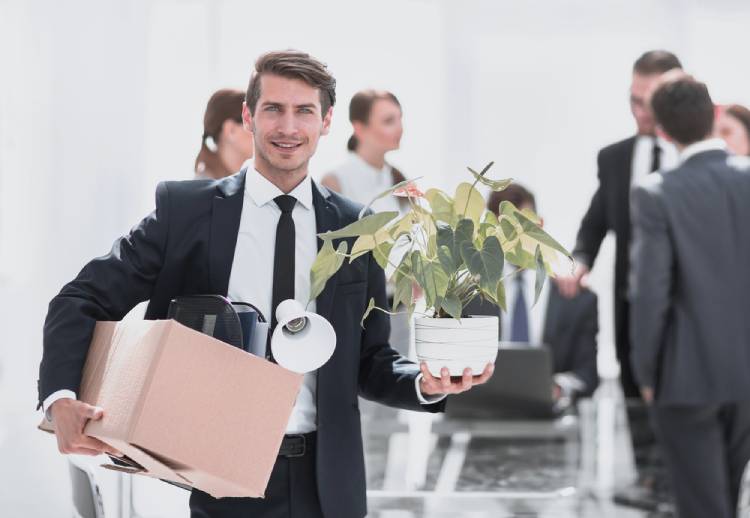 Several people move homes when offered a job in a new location. Cities like San Jose and San Francisco, at the heart of Silicon Valley, are locations that see several new citizens each year for this purpose. When a company hires someone who has to relocate for the purpose of the job, they generally offer a relocation package. This gives the potential employee the incentive to accept the offer and also makes the mammoth task of moving for a job seem more manageable. In fact, some companies get an edge on the hiring process over others just because of a good relocation package.
There are usually different types of relocation packages that can be offered, and it's a good idea to get an understanding of relocation packages before you have to negotiate one with your almost-employers. Our comprehensive guide on negotiating a job relocation package can help you understand just what to expect and reach a middle ground with the company.
What Is A Relocation Package
A relocation package is a package provided by a company to employees who have to move for the sake of the job, to cover certain costs and expenses they have to incur for the move. They can also offer a relocation package to an existing employee who is being transferred. Naturally, the more costs that are covered, the more tempting the offer and the higher the chances you'll accept. It is also a reflection of the company's care and concern for their employees. But remember that a package must also be in lieu with the company's financial reach. Relocation packages can range from $2,000 to $100,000 in worth.
See also: Financial Moving Assistance for your Relocation
What Does A Relocation Package Cover
There is no fixed template to relocation packages. In fact, companies aren't even rule-bound or obliged to offer them! As a result, relocation packages often differ across companies. We've listed down some of the things you can expect in standard relocation packages.
Home hunting: Some companies pay for one or two orientation trips for the employee to get acquainted with the city and its neighbourhoods. This is generally inclusive of transportation, lodging, and meals, and can help you with finding a new home in your soon-to-be-city.
Assistance with selling and buying a home: Your company could also cover things that are part of the process of selling your old place and buying a new one. This includes real estate commissions and closing costs. You can even make use of their offer with professional marketing help. If you're a renter and you're breaking your lease, you will have to pay a resulting fee as a penalty. But the relocation package is likely to cover that fee for you. Employees getting a transfer will not have to worry about closing costs, fees on purchasing a property or a security deposit for rent. The company will help in these ways with finding a new home close to the office, and may even take care of the mortgage interest rate.
Moving costs: Moving itself can be pretty expensive, but moving costs are generally taken care of in relocation packages. There are different types of movers, from those who will only transport your stuff to those who take care of every last detail. While the latter are much more convenient, they are also expensive, covering packing and unpacking, loading and unloading, as well as transportation and moving insurance.
However, most companies are willing to pay for full service movers to save the employee the stress. This ensures you have the mindspace to deal with everything else and can begin life (and work) in the new location on a good foot. They could also include additional services like paying for a short-term storage unit to help with the moving process.
Employment and schooling assistance: Moving with a family means a lot more searching. Relocation packages can cover job recruitment leads or assistance for your spouse and schooling recommendations for your kids. You could also be offered additional child care assistance.
Travel expenses: Unless you're getting boxed up with your furniture, you and your family will be travelling for the move yourselves. Relocation packages cover this travel cost, as well as the cost of shipping your vehicle to the new location.
Temporary housing allowance: A temporary housing allowance for at least a month is generally part of a relocation package. This could also go up to 2 or 3 months, giving you adequate time to go house hunting.
Other expenses: Moving always brings about several other smaller expenses like cable and internet services, hiring professional cleaners and updating addresses and licenses. These costs are usually reimbursed as part of the relocation package.
Types Of Relocation Packages
As mentioned, relocation packages differ, not just in what they offer but in the types of benefits as well. They vary depending on the size and financial reach of the company, their relocation policies, the role and value of the employee, and how often they relocate their employees and staff.
Lump sum: A fixed amount of money, always finalized before the moving process is started, is given to the employee to pay for expenses. The employee can then divide how and where to spend the money, as long as it is for the move and transfer. However, once the money is replenished, you cannot ask for more or be given more assistance.
Sure there are chances you'll have a little extra money left over after the move to spend, but these chances are quite slim. Since the amount is negotiated before the move, it may not always cover all the moving-related expenses. This requires as much beforehand research as possible so your estimates for the costs come as close to the amount you get as possible.
Reimbursements: Instead of a lump sum, you pay for things yourself and submit receipts for the costs to the company, which will then reimburse you. You have to be responsible for and neatly store all the receipts, no receipt = no reimbursement. However this too has a limit – companies usually set a cap or an upper limit on the amount it will reimburse. If your expenses go over this cap, you'll have to pay for the extra amounts yourself.
Third-party involvement: The company outsources all relocation coordination and logistics to a third party, usually a broker. They manage all the processes including the sale of your old home, assistance for your spouse and kids, moving services and temporary accommodation.
Direct management: Larger companies that offer a lot of relocation packages in a year usually have their own arrangements. They hire and pay directly for professional movers for your relocation. This is usually combined with a lump sum or reimbursement process that can cover other related costs like travel and temporary housing.
Costs Not Covered In A Relocation Package
These aren't applicable across the board, but we wanted to give you an idea of what to be prepared for when it comes to paying your own money.
Furniture allowance: While the relocation package may cover housing and moving costs, it won't give you a lump sum to spend on furniture. However, there's no harm in asking, especially if you're starting from scratch with furnishings.
Disturbance fee: Among other things, a move is always a bit disturbing. Not only does it throw your daily schedule for a toss, but you have to familiarize yourself with a whole new home, location, workspace and life! Some companies offer employees a disturbance fee – a lump sum meant to serve any purpose, like the drop in income from your spouse's job changes to childcare. However, it is not often that this is dished out.
Tackling A Relocation Package: What To Expect
Look at the specifics: Make sure you know exactly what's being offered before making and finalizing any arrangements. Knowing exactly what is going to be reimbursed and what will be taken care of will help with deciding things like when and how to move, what to take with you and what to leave behind, as well as the location of your new home.
Ask questions: Always ask about any additional things you may not know about, like approved expenses and payback clauses. Things like whether you have to repay the money you received under the relocation package if you quit the job within the first year of your joining, or even just when you will receive the reimbursement money, are good to be aware of beforehand.
Relocation assistance: If the company offers assistance in the form of personal hand holding, ensure you know your way inside-out of the policy and make sure you have got the best of what they have to offer before feeling like you're forced to turn into your own pockets.
Employer contracts: Sometimes, big companies who often offer relocation packages have contracts or deals with a moving company. In this case, you'll be entitled to a reimbursement only if you enlist the services of that one moving company in particular. Make sure you fact check this.
Keep your head: Overall, the process is sure to be complicated. Not only are you buying and selling homes, you're also roping in your employers with the details. There's going to be a lot of paperwork, photocopying and phone calls. Try to be as organized as possible, so the process is easier to handle.
Negotiating A Job Relocation Package
Relocation packages are a tug of war between employer and employee – packages with rich benefits and appealing offers are lapped up but this takes a toll on the company's finances. While they ideally want to spend as little as possible on this obligation, they're willing to talk things out and reach an amicable middle-ground for top talents to join their team. You finally know almost all there is to know about relocation packages. Now, the part that readies you for the phone call of negotiation and tactic with your to-be-employers.
Familiarity: The best way to go into this is with preparation. Find out about your company's relocation package, with what it typically includes and doesn't, and look for spots of negotiation.
Research: Look into moving services, find out approximate prices of things like packing and unpacking, etc. Think of where you'll need assistance, whether it's jobs for your spouse or a furniture allowance. Finally, try to find out as much as you can about the costs you'll have to incur in the new location, like median home prices, cost of living and taxes. Get estimated costs for all of these and list them down. This helps negotiate benefits for you as backing it up with costs from your research is more likely to convince your company that the money won't go wasted on frivolous spending.
Be direct: With your research to back you, you can discuss what your package should ideally comprise with your employers. Be straightforward, concise and rational, and use exact numbers to state your case. If you have an offer from another company providing a better package, mention it to your employers. See if this makes them raise the benefits.
Get it in writing: Once everything is finalized, ensure you have the relocation package in writing. Every detail, including time-frames and special clauses, should be listed down. Whether it is a letter or an email, it is important to have it all down. This also helps you get organised for the move.
Are Relocation Packages Taxable?
Under the lump sum relocation program, the lump sum is considered as income, making it fully taxable. The employee is responsible for this tax. Companies are aware of this, and sometimes offer a larger gross amount so that the amount after taxes are deducted is still enough to cover the expenses that will be incurred. If the company isn't providing tax assistance, a certain percentage is taken off the total that the employee receives to cover the relocation bonus tax owed to the IRS.
See also: IRS Moving Expense Deductions
However, in the scenario that the company pays directly for the services and processes, you're in the clear. You won't need to bother about any taxes in this situation, whether it is direct management or third-party involvement. In addition, moving costs and travel expenses may be tax-deductible if they meet IRS conditions that apply. Collect and save all your relocation related receipts, no matter how big or small, and submit them with expense reports. Moving for a job has the added intimidation of a new working environment, which is why it is important your move goes as smoothly as possible. If your relocation package leaves choosing the movers to you, make use of our comprehensive services to find the right movers equipped with whatever it is you need for your move.
See also: Job Relocation Guide