Temporary Housing Options For Your Next Move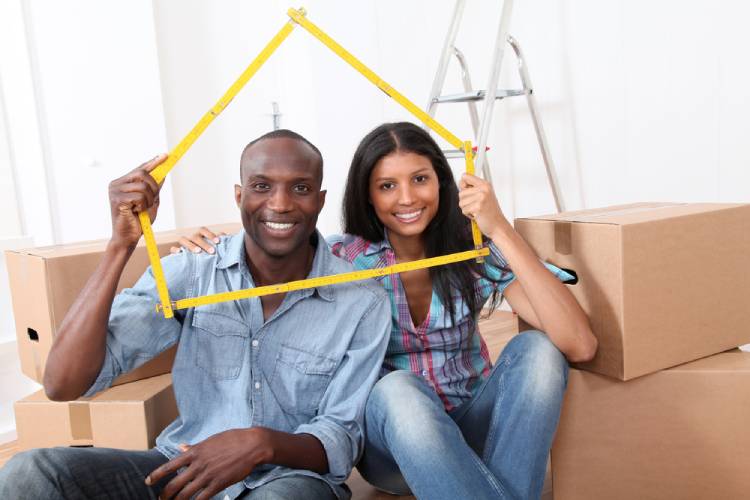 Temporary housing works out well when the house you are supposed to move in isn't ready yet. It can be a challenging time for you and your family. Sometimes temporary housing options are the only thing that keeps you going until you get into your new home.
There's a lot that goes into finding a place to stay when you're in a pinch, but that doesn't mean you have to go at it alone! If you know where to look, you can find suitable temporary housing options for your situation.
There are plenty of temporary housing options for you to choose from.
You will need a Temporary Stay if you are:
Purchasing a home, and it is still under construction.
Pregnant and not wanting to share a bed with your partner or others in your family.
Traveling through an area for a certain period, such as in the military or the medical profession. 
Going through a divorce and needing time away from the spouse you are divorcing.
Moving to another country for a certain period.
Need housing while your home is being renovated or you are undergoing construction.
Also See: Tips for Moving while Pregnant
If any of these situations apply to you, temporary housing is available for your family's needs! Take a look at some of the options below:
Short Term Home Rentals
One option for temporary housing in another home is renting it out by the week or month. This is an excellent option for giving you some privacy while allowing your family to return to familiar surroundings if possible. A short-term rental works well for families on vacation or moving through town.
This can be a perfect option when paired with furnished housing options. Furnished homes make the whole process of temporary housing much more manageable. When you are moving into a new house, it's helpful if your family already has some basic furnishings available to them. They make a move go more smoothly, and they provide comfort throughout your temporary stay.
If you need housing for a business meeting or an extra bedroom while your home is being renovated, there are options out there. Some short-term home rentals work on an hourly basis as well! The hourly option might give you the best of both worlds: convenience and comfort in a home that feels like it's yours.
Also See: What is Temporary Housing?
Find a Vacation Rental through Airbnb or VRBO
If your home is not available yet for moving in, you can always keep Airbnb or VRBO as a temporary housing choice. You can find long-term and short-term stays online. Save yourself some money and try a short-term rental for your stay.
You also have the option of finding a hotel room as a temporary housing option. This is another excellent choice if you are traveling through an area or need to be close to work for a few months to find a new home. Hotels have affordable rates, so keep that in mind when you're calculating your temporary housing expenses, but they are usually more expensive than short-term rentals.
Stay with Friends or Family
Close family and friends are your comfort places where you can always go when you are in need. If your new job is far away from home, it can be challenging to find housing right off the bat. However, if you have family or friends who are willing to let you stay with them while you get settled on your next move, this could be a great temporary housing option for you! It might not last long, but it will give you a place to stay while you find longer-term housing.
If all else fails, there is always camping as an option for temporary housing! Your options are limited in this case; however, when the weather is nice, and you have places to go during the day, it can work well if your family is small. If you have more than two children, it's probably not a good option for your family.
If none of these options work for you, you might need something a little more long-term. In that case, take a look at furnished apartments.
Short Term Apartment Rentals
There may be some options for temporary housing in apartments as well. If you are in a specific area for a few months, you can rent an apartment at a lower cost than staying in a hotel room. Sometimes renting just a bedroom is enough if you have other things going on during your time off.
The great thing about short-term apartment rentals is that you get all the amenities of staying in an apartment while your family is on vacation or business travel. Depending on how long you need housing, you can choose between week-long or month-long leases.
Even furnished apartments are another option when it comes to temporary housing. Furnished apartments can make your transition much easier. If you're not used to the new area, moving into a furnished apartment allows you to spend some time getting used to things before purchasing furniture of your own. That way, when it comes time to buy your things, you will be more familiar with what will work in the space and what won't. Go through the Apartment Finder Websites and Apps for better options.
Also Read: Best Apartment Moving Companies in the America
Book a Suite in an extended stay Hotel
If you want to stay in an extended hotel, check for amenities and services. Unlike typical hotels, extended hotels usually come with a bed, living room space, and a kitchenette. They might even include a full kitchen if you need it. You may even have access to others.
Hotel suites also tend to be larger than hotel rooms, so they're roomier and often more comfortable for families.
If you're looking for temporary housing options, try searching online or through your real estate agent for some of these great choices that will work best for your new home!
Corporate Housing
Another great temporary housing option you want to consider for your next move is corporate housing. That's where you can stay in a furnished apartment or house while you transition into new living arrangements. If you're looking for more permanent housing, this could be a good way to make some money and save some while you wait! Many of the top real estate agents and relocation specialists can recommend corporate housing options in your new city after you move.
When it comes time to make your next move, check for temporary and permanent housing options. Find a safe and comfortable place for you and your family with the amenities you need close by.
In most cases, just one or two nights in a hotel room is enough to get you from one place to your next, so there's no need to over-plan temporary housing. Make sure you have enough time between moving days and the date of when you need housing. That way, you don't run into any problems or end up with an empty bank account.
What you should do with your belongings
If you are moving to a temporary house or apartment which is fully furnished, you need to bring all of your things. You can keep your things in a self-storage facility and then bring them out when you move into your actual home. But if your things are not fully furnished, you may need to rent a storage space. Sometimes it is more affordable than paying for temporary housing or staying in a hotel room with all of your belongings. You can also ask the moving company to keep your things for you till you move into the house you are supposed to move in.
If you decide to go the self-storage facility route, be sure that you know how long you will need your items kept off-site. That way, you get the best deal possible on your unit.
Conclusion
Temporary housing can be a great option for your next move. You have many choices when it comes to types of temporary housing, so take the time to find the best one for you and your family.
If you don't see the type of temporary housing you need, other options could be available! Whether you choose an extended stay hotel, furnished apartment, or corporate housing, make sure you have everything you need close by. And don't forget about storage options if you're not bringing all of your belongings with you! Contact your real estate agent, and they may have ways. Also Read our Article on How to find Temporary Housing for you.
FAQ'S
What kind of temporary housing is available?
One type of temporary housing is corporate housing. Corporate housing comes with a fully-furnished apartment or house, and they usually include a full kitchen as well! Another option is extended stay hotels. These hotels often come with a bed and living space, and some even have kitchens and extra amenities like pools.
Do I have to be an employee of the company to use corporate housing?
No, you do not need to be employed by a company for them to sponsor temporary housing while you're looking for permanent living arrangements. Corporate housing is often used to keep employees close while they transition between permanent homes. Contact your real estate agent if you would like more information on corporate housing!
How long do I have to stay in temporary housing?
Temporary housing is usually only needed for a few days, but it depends on the types of services offered. If you have a fully furnished apartment or house, the duration of your stay will likely be longer. But if you're using a hotel, look for a place with shorter stays to maximize your budget.
When should I book temporary housing?
If you need temporary housing before moving day, have your real estate agent book the housing as soon as possible. It's best to book as far in advance as you can! If you're unsure about how long your stay might be, a few days or a week is a good amount of time to plan for.
Do I need a special ID to use temporary housing?
No, you do not need any type of identification or proof of employment to live in temporary housing. Your real estate agent will be able to get you all of the information you need when they contact the company on your behalf. You only need some money and good credit!
Where do I find temporary housing?
If you're looking for temporary housing, contact a local real estate agent and explain what types of services you want. They'll be able to put you in touch with temporary housing providers in your area! Many people choose to stay in hotels when they move, so they don't have to go out and buy necessities like furniture or bedding. If you decide to do this, look for hotels with weekly rates so you can get the best deal possible.
How much does temporary housing cost?
The cost of temporary housing will vary based on your location, how long you want to stay, and what types of services are being offered. When contacting your real estate agent, they'll be able to give you an exact price range depending on what you're looking for.
Is temporary housing expensive?
Temporary housing can be quite affordable! The price of staying in a hotel will depend on location, amenities, and duration of stay. If you want to save more money, look for extended stay hotels with weekly rates.
What are other options besides temporary housing?
Depending on your budget, you have many options! If you need temporary housing while looking for permanent living arrangements, corporate housing or furnished apartments are great alternatives to hotels. Temporary housing is usually only needed for a few days, so if it sounds like more space, you need to contact local real estate agents to learn about your other options.