Cross Country Moving Group Review


VanLines Inc
Secure Storage
Easy Booking Process
Fully Trained Employees
GET QUOTE

Colonial Van Lines
Storage Services
Long-Distance Moves
Corporate Relocations
GET QUOTE

Moving APT
Vetting Process
Award-Winning
Available Nationwide
GET QUOTE
Our Take
Price
Rating
Minimum Shipment Size
Storage
Booking Deposit
Cancellation Policy
Quoting Options
Discounts

Best Overall Value


GET QUOTE

2+ bedrooms




Free 30 Days




10%

Free up to 72 Hrs

Phone / FaceTime / Text

Senior / Same day Booking

Best Industry Reputation


GET QUOTE

1+ bedrooms




30 Days




20%

Free up to 72 hrs

Phone / Facetime

Seniors Discount

Best Customer Service


GET QUOTE

1+ bedrooms







Free up to 72 hrs

Phone / Virtual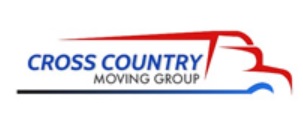 Let's face it that taking care of your move all by yourself can be taxing. After all, in today's time, you're spoiled with options for moving companies that handle your relocation needs. One such company is Cross Country Moving Group – a best friend you didn't know you needed for your big moving day. Before you, go ahead with hiring it, let's give you a quick overview of this friend that will help you greatly in the coming months.
Overview
Cross Country Moving Group is a licensed moving broker based out of Florida with 15 years of experience in the moving industry. As moving brokers, it coordinates with FMCSA authorized motor carriers to arrange for the smooth transportation of your belongings. The company takes pride in its detailed and stringent pre-screening process to select the companies they partner with. The step-by-step procedure in selecting partners ensures their customers have a smooth and risk-free relocation.
With years of being present in the industry, it has curated an extensive database of high-profile moving companies. Cross Country Moving Group also vouches for the services of the companies it works with.
Cross Country Moving Group's exhaustive database also allows it to negotiate competitive prices for its customers. This is why the company considers itself as a discounted long-distance moving company. It does have the ability to connect you to the best moving companies at affordable rates for you. Now that you have a fair idea of how the company functions, let's look at the services it brings to the table.
What Services Are Offered By Cross Country Moving Group?
Long Distance Movers
Unless you've been living under a rock for many years, you'll be well aware of the difficulties that a long-distance move brings. From the fear of items getting damaged during transit to expensive costs that feel like a tsunami to your budget, the worries are endless. Lucky for you, you have a friend in Cross Country Moving Group to help you take this burden off your shoulders. With over 15 years of experience in the moving industry, Cross Country Moving Group has nailed the formula of providing the best long distance movers at affordable rates.
You can contact the company for your long distance move and it will make sure to offer you the most experienced movers with abundant knowledge in carrying out long distance moves. As assured by the company itself, your belongings are in the hands of the best movers in the business.
Residential Movers
Moving to a new home is always a bittersweet experience. You're going to have to leave a lot of things behind but will also have a lot to look forward to in the future. With your mind already occupied by such mixed feelings, do you really want to burden it with the stress of carrying out a move without any difficulties?
Cross Country Moving Group understands your plight, which is why it goes above and beyond to guarantee that your residential move is satisfying and that you have enough time to process all of the emotions that come with moving.
The company provides you movers that are government-approved which means they have been properly vetted and have undergone a lengthy screening process to be able to conduct any kind of move. This speaks volumes about the company that goes the extra mile to ensure maximum customer satisfaction.
Commercial Movers
A commercial move differs from a regular move in a lot of ways. The size of the office may vary significantly and so will the office equipment. If you plan on a DIY move by any chance, you could be looking at a hefty bill in case any of the goods get damaged. Yikes! It's advisable to find commercial movers who are well-versed with the knowhows of it.
Searching for the best commercial movers who can get the job done without putting a strain on your budget is going to be a difficult task before you even begin with the move! If this already feels like a tiring job, then let Cross Country Moving Group help you with it.
The company is well aware of the fact that no two offices are the same and hence, no two commercial moves will be the same. With a wide range of commercial moving companies in their network, you're bound to get the best possible movers.
Also See: Office Moving Checklist
Storage Services
It doesn't matter if you're looking for a residential or commercial storage facility in Florida, Cross Country Moving Group will help you connect with the right professionals who will ensure your precious belongings are safe and secure.
The company provides tailor-made offers to make sure your needs are met and that too at affordable prices. There are a number of storage facility options to choose from. To name a few, climate-controlled storage, residential storage, fine art storage, and military storage. To get the best possible results, make sure you discuss the type of move and the quantity of items with the company beforehand.
So, if you're looking for a storage facility to store your belongings for a while, contact Cross Country Moving Group right away!
Special Services
Apart from the traditional moving services other companies have to offer, Cross Country Moving Group comes with special services that will make your move a whole lot easier. Below are some of the services you can avail of:
Pool Table Moving
It's hard to imagine a game room or even a living room without a pool table stealing the show sitting at the heart of it. For an item that provides so much value to the overall beauty of your home, it is only fair that you hire the best in the business to transport it to your new home. Speaking of best in the business, Cross Country Moving Group excels in providing experienced and trained professionals who will deliver your pool table to your new home, unscathed and in perfect condition.
Senior Moving
When it comes to relocation for a senior member of the house, the routine packing-unpacking, loading, and moving just doesn't cut it. A lot of emotions, sentiments, and heaps of patience come into play. Cross Country Moving Group understands that moving is a relatively difficult process for people who are in the evening of their lives. So, to make sure they experience hassle-free and joyous moving, the company goes above and beyond to offer the best-suited company that does the packing, shipping, and unpacking at rates that won't harm your budget, all the while keeping in mind the extra care needed for senior moving.
Therefore, Cross Country Moving Group should be on top of the list of senior moving companies you plan to contact for moves involving a senior.
Piano Moving
Another service that puts Cross Country Moving Group at an edge over others is its piano moving service. Surely, you're not going to move the charm of your living room along with other household items. Your piano will require special attention and treatment to ensure that the tone is consistent and that every note, regardless of location, meets the correct benchmark.
Pianos are difficult to transport, whether locally or across vast distances, due to their size. Moving Piano yourself is out of the question, and we don't need to remind you of the physical toll it will take to get it to your new house. Cross Country Moving Group is happy to provide you with the option of hiring experienced piano movers at reasonable rates. Not only will you save time and possibly money on back pain medication, but the possibilities of your piano being damaged during shipment will be much reduced. So, leave this to the specialists and prepare to channel your inner Freddie Mercury at the next get-together.
Auto Transport
Doesn't this service seem a little odd when you can drive your car on your own? However, when gas prices, repair charges, insurance policies, and other factors are taken into account, the total bill will not be a pleasant sight to behold. Here's where Cross Country Moving Group comes to the rescue.
All of the paperwork, rules, and scheduling for transporting your automobile across the country will be handled by the company. It will feel like staring at a brand-new vehicle once it comes to your house, thanks to their fool proof system of tests before and after transportation.
Staying true to its "Door to Door" policy, the company will make sure to provide you with the best carrier that delivers your vehicle to the desired location. However, there are times when the carrier is unable to deliver the vehicle to the exact location. This is due to certain factors like local restrictions on oversize vehicles (carrier's means of transportation), narrow streets, etc. In times like these, Cross Country Moving Group will make sure to send a professional driver to transport your vehicle from the carrier to your new home or from your old home to the carrier's vehicle, whatever the case may be.
This will save you from long hours of driving and get rid of all the bumps in the road that come with it.
Also See: Best Classic Car Transport Companies in the U.S.
Cross Country Moving Group Costs And Pricing
With pricing, Cross Country Moving Group isn't going to burn a hole in your pocket as it's relatively cost-competitive. It also has a vast network and can provide you with a suitable quote that falls within your budget expectations. If you're considering hiring this company for an interstate move, you can expect costs to fall in the range of $2,900 to $4,200.
To give you a rough idea of what your moving bill will look like, below are a few figures based on different types of moves:
| | | | |
| --- | --- | --- | --- |
| Moving From | Moving To | Number Of Rooms | Service Costs |
| West Virginia (local) | West Virginia (local) | Partial move | $2,985 |
| Orlando, FL | Phoenix, AZ | 2 Bedrooms | $2,550 |
| New Jersey (local) | New Jersey (local) | 3 Bedrooms | $4,440 |
| Rackerby, CA | Fairbanks, LA | 3 Bedrooms | $4,660 |
From the above table, you can get a rough idea of how much your move would cost you. As you can see, a local move doesn't necessarily mean a cheaper one. It all depends on the type of services you avail of, the quantity of your items, and the industry rates in the area you plan on moving to.
How To Book Cross Country Moving Group?
Cross Country Moving Group has a fairly straightforward approach to booking their services and you can follow the next steps to get familiar with it:
Step 01 – Click on the 'Free Estimate' icon
Step 02 – Fill in the ZIP code of where you're moving to and from as well as moving dates
Step 03 – Select the number of the rooms of your house
Step 04 – Fill in your personal details such as your email address and phone number
After these steps, the company will contact you with a quote.
How to Contact Cross Country Moving Group?
Method 1
You can click the 'Contact Us' icon on their website's homepage. This will redirect you to a page wherein you'll be asked to fill in basic information like your name, phone number, email address, and a message that contains any queries you might have. Once you've filled in all the information, you'll be contacted by the company regarding the same.
Method 2
You can give them a call directly at 888-644-7812 and get your free estimate quickly. Make sure you have all the information about the number of your items and the required measurement details ready in hand to make the process smoother.
Method 3
If you're in or around Florida and prefer a face-to-face interaction for your moving details, you can visit the company's headquarters.
Cross Country Moving Group Headquarters Address:
301 West Atlantic Avenue #0-5, Delray Beach, FL 33444, USA
Reasons To Choose Cross Country Moving Group
Competitive Moving Rates
It's often tedious and overwhelming to inquire about every single moving company you come across and try to negotiate prices with them. Not to mention the possibility of being scammed in the face of low prices. Contacting Cross Country Moving Group eliminates the need for that. The company has a huge database of federally licensed moving companies which is an added advantage when it comes to negotiating prices for their customers. Rest assured that you'll receive the best possible quotation for the kind of services you are looking for.
Time-Efficient
No matter which moving company it connects you with, Cross Country Moving makes it a point that your time is not being wasted and your valuable money is being saved from hourly overcharges. Multiple customer reviews point out the fact that the movers show up a bit ahead of time to get themselves acquainted with the task ahead. This ensures your move is being taken seriously and the items involved are handled with proper care.
Variety Of Services
The upside with working with Cross Country Moving Group is that it offers an extremely wide range of services. It can assist you with hauling specific items such as a pool table or a piano. You can also turn to the company to help you transport your automobile which is a service that not all moving companies offer.
Things To Consider Before Choosing Cross Country Moving Group
Inconsistent Reviews
A simple glance over reviews for Cross Country Moving Group will reveal that not every review speaks positively of the company. Some mention unpleasant experiences where items didn't arrive perfectly on the scheduled time. This conveys that not every moving company it partners with is of the same quality and is probably the reason why it has inconsistent reviews.
Functions As Moving Brokers
Cross Country Moving Group is a licensed broker and this may arise as an issue because it partners with companies it vouches for. In case you're not happy with the moving company it selects for you and want to explore more options, this could be a downside.
Our Take On Cross Country Moving Group
There's absolutely no reason not to choose the Cross Country Moving Group for your moving needs, given the wide range of services they provide. Cross Country Moving Group is not a traditional moving firm, but rather a moving broker. This means you can save a lot of money on moving charges since the company will compare pricing with all of the industry leaders and provide you with the best deal and perfect movers for the job. So, sit back and let Cross Country Moving Group work its magic for you!
FAQs On Cross Country Moving Group
How Much Should A Cross Country Move Cost?
An average cross-country move can cost you anywhere around $4,500. Again, the cost may vary depending on the type of move, the number of your items, and the services of the moving company you have availed of.
What Is The Cheapest Way To Move Across The Country?
There are a number of ways you can save money on a cross-country move. Instead of hiring a full-service moving company, you can rent a moving container, plan your move during off-peak season, and sell the items you won't require in your new home to save cargo space.
How Do I Choose A Long Distance Moving Company?
When picking a long-distance moving company you should consider referrals and follow the rule of thumb of getting quotes from at least 3 movers before settling for one.
Also Read: Interstate Moving and Relocation Group Review (with Pricing)