5 Best Self-Storage Companies in the U.S.
Storage units have gained immense popularity over the last few decades. And it's not surprising to see why. If you've done some decluttering at your house or garage and are wondering what to do with those extra items, moving them to a storage facility could probably be your best bet. Not only can that clear up some space for that extra bookshelf in your house, but also help you store all those additional belongings in a safe spot.
If you want some flexibility and convenience as well, looking out for a self-storage facility could seal the deal for you. And if you're hunting for one, you've just come to the right place. Here are our picks for some of the best self-storage companies in the US. Let's get straight to what these companies have to offer!
5 Top-Rated Self-Storage Companies
1. Extra Space Storage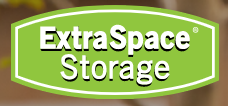 Headquartered in Salt Lake City, Utah, Extra Space Storage is an industry leader in a lot of aspects. Over 1,850 self-storage properties and over 100 million square feet of rentable storage space are proof enough to back those claims. Extra Space Storage first started out in 1977 and currently operates in over 40 states in the US. The company offers some of the most cost-effective prices and best security features, making it to the top of our list of the best self-storage companies.
When you keep your valuable belongings in a storage unit, security can most definitely be your top concern. Extra Space Storage knows exactly what its customers need and offers high-end security solutions to safeguard all your possessions. From video surveillance and on-site managers to electronic gates and fire prevention systems, Extra Space has everything to keep your worries at bay. To add to it, they also conduct frequent rodent and pest control checks to keep your belongings safe from all those creepy crawlies.
What makes Extra Space Storage extra-special is the fact that they offer all these facilities without burning a hole in your pockets. For the quality of service that they offer, the prices quoted by Extra Space Storage are definitely affordable and worth every penny for their clients. To give you some price perspective, a 10 ft x 5 ft storage unit would cost between $45 to $60 per month while a 10 ft x 30 ft storage unit's monthly rent would fall in the price range of $220–$260. These pocket-friendly prices clubbed with some top-notch customer service have made Extra Space Storage one of the most sought-after storage facilities in the US.
See also: Extra Space Storage Review
Extra Space Storage Contact Details
Email ID – extraspace.az@gmail.com
Contact Number – 877-796-0568
Address – 2795 E Cottonwood Pkwy #400, Cottonwood Heights, UT 84121
Operational Hours – Monday to Friday (9:30 am to 6 pm), Saturday (9 am to 5:30 pm)
Website – extraspace.com
Extra Space Storage Reviews
Yelp – 4/5
Trustpilot – 4.1/5
Consumer Affairs – 3.8/5
2. Life Storage

Initially recognized as Uncle Bob's Self Storage, the company has been renamed to Life Storage over the past few years. In business since the late 1980s, Life Storage has expanded its services to over 925 self-storage facilities spread across 34 states. Interestingly, these services are not just limited to self-storage facilities but also wine storage and commercial facilities.
Sprawling over 67 million square feet of rental storage space, Life Storage offers a wide range of climate-controlled storage units for all your belongings. Finding the right unit size for your valuables can be a little tricky. But the self-storage unit sizes offered by Life Storage can just fit all needs. For instance, their smallest unit is around 5' x 5' while their largest unit is sized around 20' x 20'. The company also offers vehicle storage solutions for all kinds of vehicles including cars, motorcycles, boats, RVs, and trailers.
Along with offering climate-controlled storage units, Life Storage has another interesting feature in the form of drive-up storage units. At times when you are moving heavy and bulky items, you're desperately looking to shorten the loading and unloading distance, right? Here's when the drive-up feature offered by Life Storage comes in handy. You can easily drive up and park your vehicle right at the door of your storage unit, making the entire process much more convenient. Though it is operational only in a limited number of states, the features offered by Life Storage have made it a known name in the self-storage industry.
Life Storage Contact Details
Email ID – webmaster@lifestorage.com
Contact Number – 833-777-8295
Address – 6467 Main St, Buffalo, NY 14221
Operational Hours – Monday to Friday (9:30 am to 6 pm), Saturday (8:30 am to 5 pm), Sunday (12 pm to 4 pm)
Website – lifestorage.com
Life Storage Reviews
Google Reviews – 4.7/5
Yelp – 3/5
Transport Reviews – 4.3/5
3. Public Storage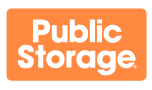 Along with being one of the oldest operating companies in the industry, Public Storage also prides itself in being the largest owner and operator of self-storage facilities in the country. To put this into figures, Public Storage has been around since 1972 and offers over 170 million square feet of rentable storage space. One of the best features that makes Public Storage stand out from the rest is its widespread availability; not just in the US but also in a number of countries abroad. Roughly, the company has over 2,600 locations spread across North America and Europe.
This extensive availability isn't the only reason why Public Storage is popular among people. The company is known to offer some of the most competitive prices in the industry. Here's something that will grab your attention – Public Storage offers rent as low as $1 for your first month of storage. Not just that, the prices that they offer for each of their units is also below the industry average in most cases.
For instance, the monthly rent for a 5 ft x 5 ft unit would be between $20 to $37, while that for a 10 ft x 30 ft would be between $188 to $282. However, do note that these prices could vary with location. So it's best that you reach out to your nearest Public Storage store representative to get a clear idea about the prices.
Along with self-storage services, Public Storage also offers business and vehicle storage solutions. They have a wide range of unit sizes to accommodate all your needs. Some of their locations also offer unique unit sizes if you're looking to store only a couple of things for a limited time. Interestingly, they might also have some deals and discounts to make the perfect deal. All in all, a good range of unit sizes at reasonable prices, combined with easy availability make Public Storage one of the most sought-after names in the self-storage industry.
Must read: Public Storage Review
Public Storage Contact Details
Email ID – info@publicstoragecanada.com
Contact Number – 833-814-3592
Address – P.O. Box 25050, Glendale, CA 91221
Operational Hours – Monday to Saturday (5 am to 10 pm), Sunday (5 am to 9 pm)
Website – publicstorage.com
Public Storage Reviews
Trustpilot – 4.7/5
Consumer Affairs – 3.6/5
4. CubeSmart

CubeSmart also grabs the spot of an industry leader since it began operations in 2004. Offering self-storage, business, vehicle, wine, as well as moving storage services, CubeSmart is known to be one of the most popular names in the storage industry. The company offers a variety of different sizes for storage units and has over 1,200 locations spread across 37 states in the US.
What makes CubeSmart stand out from its competitors is that it offers truck rentals for a local move to all its clients. Not just that, CubeSmart has also partnered with some known truck rental companies like Penske Truck Rental and offers a discount of up to 10% if you're using their truck for a long distance move. Do reach out to your nearest CubeSmart store representative because there are also chances of you getting a truck rental for free. If you don't need a truck rental, CubeSmart will still have a couple of catchy discounts for you to call dibs on.
The customer service offered by CubeSmart is another selling point for the company. All their staff is trained to provide high quality customer service to their clients. A number of reviews on third-party platforms have stated that CubeSmart's staff is courteous, friendly, and helpful in answering any of your queries. The company also offers quality security solutions to assure you of the safety of your items in the storage units.
CubeSmart Contact Details
Email ID – feedback@cubesmart.net
Contact Number – 855-650-7208
Address – 5 Old Lancaster Rd, Malvern, PA 19355
Operational Hours – Monday to Saturday (8 am to 7 pm), Sunday (9 am to 5 pm)
Website – cubesmart.com
CubeSmart Reviews
Yelp – 3.5/5
Trustpilot – 3.3/5
5. U-Haul

If you're someone who requires moving services frequently, U-Haul is a name that you must have surely come across. But the services provided by U-Haul aren't just limited to moving related, they are also a known name in the storage industry. The company was founded in 1945 and since then has only grown to provide a variety of moving and storage solutions to fit all your needs. Talking specifically about storage, U-Haul offers both self-storage and vehicle storage services to its customers.
As compared to its competitors, the prices quoted by U-Haul might seem to be a little above the average. But the state-of-the-art security features offered by U-Haul make all the prices worth it for its customers. Along with electronic gates, video surveillance, and facility managers, some U-Haul units will also be equipped with their own alarm systems. The company believes in providing top-notch security solutions so that you are at peace about the safety of your belongings inside the storage units.
Taking their safety protocols a step ahead, U-Haul offers what they term as Safestor, a self-storage insurance. It is an optional insurance for your belongings placed inside the storage unit. If you purchase Safestor, your items will be covered for if they are damaged or stolen in an unlikely scenario. However, there might be a few items like jewelry, antiques, or vehicles, to which this insurance might not apply. So it is best that you get in touch with a U-Haul representative to get all the details about this insurance.
When you take into account these unique features as well as the fact that U-Haul is widely available throughout the country, you can see how it has earned a spot for itself in our list of the best self-storage companies.
U-Haul Contact Details
Email ID – service@uhaul.com
Contact Number – 800-468-4285
Address – 2727 N Central Ave, Phoenix, AZ 85004
Operational Hours – Monday to Thursday (7 am to 7 pm), Friday (7 am to 8 pm), Saturday (7 am to 7 pm), Sunday (9 am to 5 pm)
Website – uhaul.com
U-Haul Reviews
Consumer Affairs – 4/5
Things You Should Consider Before Renting A Storage Unit
When deciding on the storage unit you need, there are a few things you could consider to make a better choice. Here are those few common factors that you should take note of before renting a storage unit.
Location: The location of your storage unit is crucial from multiple aspects. Firstly, if you plan on using your self-storage unit on a regular basis, it only makes sense to find one that's at a convenient location for you. Secondly, your storage unit's location would also determine the rental cost you'd be paying every month. For instance, companies located in the city might be more expensive than those located outside the city side.
Accessibility: One feature you might be looking at especially for self-storage units is how accessible they are. Ideally, a self-storage unit works best when you can easily access it as per your convenience. You can try looking out for companies that provide 24-hour access to get the maximum utility of your storage unit.
Cost: It is important that you do understand the pricing structure of the company you're approaching for a storage unit. That's because a few of them might lure you with lower costs at the beginning but there might be some additional or hidden fees that could be charged at the end. Look out for companies that have a clear pricing structure and offer some discounts to help you get the best deal.
Security: As much as you care about your items, it is important that you find a storage company that understands your priority and ensures the security of your items kept inside the storage unit. Before you decide on your company, make sure to check the security features that they have in place. For instance, try looking for companies that have proper lighting, security cameras, fire alarms, and adequate locks to safeguard your storage unit.
Available Unit Sizes: Depending on your requirements, you might need a specific size of storage unit that's ideal for your belongings as well as your pockets. If you only need to store a few items, hiring a large storage unit would only end up wasting your money. Enquire about the available unit sizes before finalizing on your choice.
Amenities Provided: Different companies offer different amenities for their storage units. While most of them do offer climate-controlled or temperature-controlled units, you can also check if they have some other amenities like ground-level access and fireproof security, if that's what you need.
Customer Reviews: By having a look at a handful of customer reviews about the company, you can get some idea about the quality of service offered by them. A majority of positive reviews about the company indicate the level of service that they provide and how willing people are to recommend them to others. Do check out the ratings and reviews about the self-storage companies you're considering before pinning down on one.
FAQs
What Is The Largest Self-Storage Company In The United States?
With around 170 million square feet of storage space for rent and over 2,600 locations spread across North America and Europe, Public Storage is undeniably the largest self-storage company in the United States.
How Many Self-Storage Companies Are There In The US?
As per statistics shared by SpareFoot, 49,233 self-storage facilities have been estimated to be operating in the US as of January 2021. With the increasing utility of a storage unit, it isn't surprising that these numbers are just growing with each passing day.
How Much Do Self-Storage Facilities Usually Charge?
The size of the storage unit and its location are the important factors that determine the cost of storage facilities. On average, a self-storage unit could cost between $20 to $200 per month. The amenities that you choose; for instance, temperature-controlled units or ground-level access could increase the costs of renting a storage facility. To give you further clarity, a 10 ft x 10 ft storage unit would cost around $95 per month on average.
Is It Illegal To Live In A Storage Unit In America?
That's most definitely a yes. Living in a storage unit in America is prohibited by most local and federal housing laws due to various safety reasons. As alluring an alternative as it may seem for sustainable living, to live in a storage unit can definitely have some serious consequences which should be avoided at all costs.
Which self-storage is best?
If the customer needs storage on an emergent basis, they will need to go with public storage. This is because it's a 24-hour facility with security that one would not find in any other company specializing in self-storage. In terms of cost, Extra Space Storage provides very competitive rates if you're looking for more space for your money. For someone who wants to get started and doesn't care about a lengthy contract or taking over their spot at any time after their term ends, U-Haul might be a better option as this company offers month-to-month terms.
What is the cheapest self-storage option?
The cheapest self-storage option depends on three things:
How much space do you need?
How flexible you are with what size & when to have the storage.
Your budget for this purchase.
There are dozens of providers specializing in different spaces (smaller or larger) and different lengths of time for the rental- from month to month to year+longterm. Some examples include Extra Space Storage, Life Storage, Public Storage, U-Haul, and CubeSmart. However, it is essential to note that these prices vary depending on the area's geography, so prices will vary significantly depending on where they're located.
Who owns the most storage units?
Public Storage owns the most storage units.
What is the most popular storage unit size?
The majority of storage units are 10-by-10, with the next most popular size being 10-by-20. 5×5 is by far the least common storage unit size.
How much can a 5 by 10 storage unit hold?
5×10 self-storage units are optimal for storing your college dorm room or studio apartment. You could store one to two large furniture pieces such as couches, dressers, and tables inside of it!
Is long-term storage cheaper?
Storage units can be an expensive and inconvenient option for long-term storage. For the best price, invest in a large metal container that is weatherproofed with lockable door panels on either side of it to prevent theft.
How much does a 10 by 10 storage cost?
The average cost for a 10 by 10 storage unit is $94.3 per month, which may seem pricey at first glance, but this amount includes the rent price plus utilities and other hidden fees that renters might not have considered before signing up. It's also worth noting that this size of rental property averages out to be one of the most popular among customers, so if you're looking to store your possessions for quite some time, it could actually turn into an affordable option!
Who has the best storage unit prices?
Public Storage has a thirty-day term, and they offer the most competitive rates in the industry. They can do this because they maintain their own facility, own truck fleet, and employ their own on-site managers who oversee operations. Public storage does not use subcontractors for property rental or moving services, saving you money through access to exclusive deals that often involve preferential pricing. Contact Public Storage for information on how you can receive discounted Progressive Lease terms for locker leases of more than 3 months for those seeking long-term storage solutions!
How much storage do I need for 2 bedroom house?
If you're looking for a storage unit to store your 2 bedroom space contents, look no further than this 10'x10′ Unit. Its 100 square feet will be perfect for storing entertainment centers, king-size mattresses, and other large pieces that can't easily fit in tight spaces like closets and cabinets.
What can fit in a 10 by 20 storage unit?
A 10×20 storage unit is perfect for storing your belongings while you're moving, remodeling, or renovating. Extra space means that there are no worries about fitting all of one's worldly possessions into a small room and can hold items like living-room furniture, patio furniture, full-sized appliances, as well as large boxes with ease!
Conclusion
As a general rule of thumb, we recommend getting quotes from at least 2-3 different companies before making your final choice of a self-storage company. When you're looking for a self-storage unit as well, do compare a few companies and then make an informed choice depending on what suits you the best. Some companies offer different amenities and might have exciting discounts as well. Don't forget to check those out to make the best of what you can get!
See also: Best 24-Hour Storage Companies | Storage Unit Size Guide | Types of Self Storages