Types Of Self-Storage


VanLines Inc
Secure Storage
Easy Booking Process
Fully Trained Employees
GET A QUOTE

Colonial Van Lines
Storage Services
Long-Distance Moves
Corporate Relocations
GET A QUOTE

Moving APT
Available Nationwide
Award-Winning Movers
Extensive Vetting Process
GET A QUOTE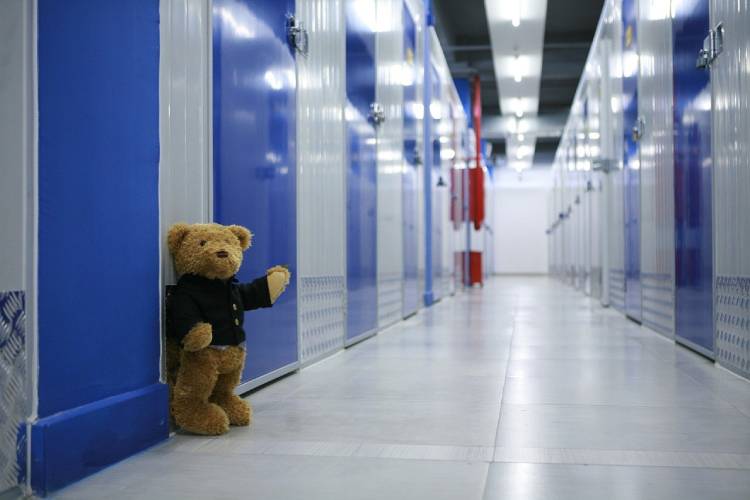 Are you looking for some extra storage? Are your personal belongings oozing out of your limited closet space? Or do you need some storage space for your belongings? Self-storage is the answer to all. It is sure to provide you with some extra space to store away the things you don't immediately need. There are a plethora of companies out there that rent out self-storage facilities. So, you don't have to deliberately go on a searching spree. What you need, however, is to understand the types of self-storage. Understanding the type of self-storage will also help you define your purpose and requirements. To help you get started, here we have a list of different types of self-storage.
Different Types of Self Storage Available
Usually, self-storage is differentiated based on the purpose that it serves. It's also classified based on other factors such as timing, need and type of individual, climatic conditions, etc. Incorporating all these factors, following the types of self-storage:
As you can see, a particular factor has not been used in differentiating the various self-storage options. However, there is a common theme behind all of them – its purpose. While a climate-controlled storage enables you to preserve your belongings, 24-hour storage provides easier accessibility.
Before choosing or renting out a self-storage facility, you should define your purpose. Why do you need that extra personal storage space? Is it for business purposes, personal belongings, or your vehicles? This factor alone can help you choose the best facility. Of course, you'll have to define a budget for renting this facility. But it's a secondary factor that comes into play once you have defined your purpose.
1. Drive-Up Storage
As the name suggests, this kind of self-storage facility enables you to pull up your car beside or inside it. It's essentially a garage-like space that helps you load and unload your personal belongings. Usually, such a facility is located in a row-like fashion at independent extra space locations. The more developed facilities have a drive-in building, providing extra security to your personal belongings. It also makes it more convenient for loading and unloading activities. So, if you have a vehicle and wish to store some extra stuff lying around, a drive-up facility is the best self-storage option. It also comes with attributes and specifications based on how much you're willing to pay.
Qualities Of A Drive-Up Storage
Easily accessible
Provides plenty of space for storage
Sometimes contains wide drive-in aisles (ideal for trucks or large-sized vehicles)
Items Commonly Stored In A Drive-Up Storage
Personal belongings
Seasonal decorations
Outdoor recreational equipment including dirt bikes, ski-jets, etc.
Gardening equipment
Business belongings
Vehicles
2. Climate-Controlled Storage
Also referred to as 'temperature-controlled storage', this type of self-storage facility is specifically designed to maintain a constant temperature, as per your requirements. Invariably, the constant temperature will be defined based on what you plan to store in the facility. Usually, however, the temperature remains between the range of 55-85°F. A climate-controlled storage helps regulate moisture and humidity. This is essential to preserve the quality of your belongings. Imagine your prized belongings damaged due to moisture and succumbing to rust. Climate-controlled storage is then the way to go!
Qualities Of Climate-Controlled Storage
Protect your belongings from unsuitable temperatures
Provides greater air quality
Can be integrated with a humidity controller
Provides additional barrier from pests, dust particles, etc.
Items Commonly Stored In Climate Controlled Storage
Furniture of different materials including leather, metal, wood, etc.
Electronic devices
Artwork and photographs
Antiques and musical instruments
Rare collectibles
Medications and other medical supplies
3. Business/Commercial Storage
If you own a business, it would be unsurprising if you're running short of storage space. There will be tons of office supplies, paperwork, and other equipment that you may not necessarily need for the moment. This type of self-storage is especially useful when you work from home. If your office is in a small room within your home, inadequate storage may definitely become an issue. So, to get that load out of your office, you need a separate business storage facility. Such a facility especially comes in handy when you're looking to expand or relocate your business. In fact, many businesses avail of business storage on a monthly basis for easy expansion. All you need to worry about is the budget allocation!
Qualities Of Business Storage
Provides extra space for storage
Allows easy expansion or relocation of office
Convenient, especially in a work-from-home environment
Items Commonly Stored In Business Storage
Seasonal office inventory
Office supplies
Small or large, scarcely-used equipment
4. Student Storage
Picture this: it's time to embark on a new journey at a university but you're clueless about your dorm room size. You assume there to be limited space but end up packing a lot of things. So what do you do with extra stuff which you'll probably need a few months later – like woolens, decorative items, etc? The answer is simple – a student storage facility. Barring the monthly rent, this facility is the perfect option for you, enabling you to store your belongings during your university years. It's also a convenient option during vacation time, when you're off having a good time with your friends/parents. Rather than worrying about your belongings, you can store them at a safe and secured facility.
Qualities Of Student Storage
Provides a safe and secured storage space
Exclusive discounts available
Assistance and delivery services available (with selected companies)
Flexible storage options available
Items Commonly Stored In Student Storage
University books or notes that are scarcely used
Additional or seasonal clothing
Any electronic equipment not in use
Miscellaneous items for the holiday season
5. Military Storage
The United States of America comprises one of the largest armed forces in the world, deployed and stationed at various locations in the world. When you're deployed from one military base to another, naturally you'll need a self-storage facility to store away your belongings. This is especially true if you have constant base assignments and tours of duty. Continuous deployment can make things difficult. So, the best option to tackle this issue – military storage. Of course, you can sell off a part of your belongings. But if they're close to your heart, you can keep them in a military storage facility, even if you're halfway across the globe. Surprisingly, however, military storage is a lesser-known type of self-storage option but useful, nonetheless.
Qualities Of Military Storage
Helps during the transition from one military base to another
Saves money by providing an affordable storage option
Convenient especially in cases of immediate deployment
Can be large enough to store items worth two bedrooms
Items Commonly Stored In Military Storage
Valuable personal belongings
Trophies and medals
Recreational equipment
Miscellaneous household items
6. 24-Hour Storage
These days, you tend to lead a hectic life. You find yourself completing a long to-do list on a daily basis. So naturally, you cannot find time to check up on your stored items at a reasonable time. For people like you leading a busy life, a 24-hour self-storage facility is a match made in storage heaven! Given the 24-hour timeline, this type of storage facility provides you with the flexibility to access it at your convenience. There are several added features that heighten the security of your personal belongings. These include security cameras, controlled and monitored door access, electronic gates, well-lit and secured surroundings, etc. So, if you're concerned about your safety during the commute, this facility ticks the right boxes.
Qualities Of 24-Hour Storage
Ideal for those living a hectic professional lifestyle
Tightened and heightened security
Accessible round-the-clock
Items Commonly Stored In 24-Hour Storage
Personal or business belongings
Recreational or scarcely-used equipment
Valuables and expensive objects
Musical instruments
Antique pieces
Artwork
7. Vehicle Storage
Are the winters too rough in your area? Or you're going away for a long time and need your vehicle in a safe place? Or do you prefer public transport these days, due to the heavy traffic? If yes, then is your vehicle taking up too much space in your backyard? There's an easy solution to this problem – vehicle self-storage.
Of course, it's justified to ask – what's the difference between your garage and a vehicle storage? Apart from the fact that the latter requires monthly rent, it's also a more practical option. For instance, during winters, you need special equipment to remove the accumulated snow. You need to store it at an accessible location. By storing away your car in a facility, you'll get a whole garage-worth of space to store this equipment. Moreover, your vehicle won't get dirty, ridding you of the responsibility of cleaning your vehicle at regular intervals.
Qualities Of Vehicle Storage
Safe, secured and clean storage facility
Versatility in terms of storage unit size
Affordable monthly rental plans available
Items Commonly Stored In Vehicle Storage
Standard-size cars
Motorcycles
Trucks
Recreational vehicles
Small trucks and trailers
Side mirrors and other vehicular accessories
8. Mobile Storage
A relatively new entry to the universe of self-storage is a facility called mobile storage. All you need to do is call up the company, describe or decide the size and get a storage unit delivered to your address. You can fill this unit with all your belongings at your own pace and convenience. Afterwards, you call up the service provider for carrying to another location for unloading. Here, the control lies in storing your belongings at your own pace. So, unlike a conventional and static self-storage facility, you have a mobile alternative to make your life easier. An added advantage is that you save money and time on multiple rides to the self-storage facility. Both valuable aspects can then be used on completing more important tasks.
Qualities Of Mobile Storage
Time and money-saving self-storage option
Storage unit available in a variety of sizes
Can be transported even when fully loaded and thus, "mobile"
Applicable for home renovations, donation drives, help during disasters, relocations, etc.
Items Commonly Stored In Mobile Storage
Personal or business belongings
Household items (in case of renovation or relocation)
Heavy, scarcely-used equipment
Small vehicles
Books, antiques, and miscellaneous items
Factors to Consider When Choosing a Storage Facility
Now that you have understood the types of self-storage, you need to figure out the other aspects before renting out a self-storage facility. Some of the aspects are as follows:
Size of the facility
Duration of storage
Budget specifications (as mentioned earlier)
Safety of storage facility
Accessibility and convenience
Home insurance policy (whether the valuables be covered if they're moved to another location)
Once these secondary factors have been sorted out, all you have to do is rent out a self-storage facility that perfectly fits your requirements. You also need to pay close attention to the company that rents you this facility. Here, a little bit of research can go a long way in giving you the ideal self-storage facility.
Conclusion
The ideal self-storage facility can easily give you that extra space to store your personal or business belongings. It stores them in a safe and secured manner without any hustle. It's also about the amount of control you get over your belongings. Unlike a conventional storage facility that is dictated by the service provider, self-storage provides you with utmost control and access over your belongings. Such a facility can also cater to your budget requirements. So, you don't have to worry about your monthly savings running low. All you need to worry about is the purpose behind using this facility. When you define this aspect, the remaining factors also fall into place. And then, you're good to go!
Also See: Moving Out of Storage Unit
FAQs
What Is A Self-Storage Service?
Self-storage is a specific type of storage facility allowing you to store your personal or business belongings in a safe and secured manner. It also provides you control over your storage instead of relying on the storage provider or company. Hence, this option is viable for those wishing to store their valuables, artwork, musical instruments, etc.
What Property Type Is Self-Storage?
Self-storage properties are spaces that are rented out on a short or long term basis to tenants. These may include indoor or outdoor spaces, lockers, and/or containers.
What Is Class A Storage?
Class A storage comprises facilities that were built in the 2000s, in ideal and modern neighborhoods.
Also Read: How to Choose a Storage Facility