5 Best 24-Hour Storage Companies in the U.S.
Storage units are truly a savior for those items that we want to keep but can't find the space to keep in our homes. Every time that you have a decluttering session in your house, you'll surely have a few things that land up in the miscellaneous pile; leaving you to figure out what needs to be done with them. Here's when your storage units will come in handy.
While a number of storage companies have fixed access hours that you need to follow, there are also a select few that provide 24-hour access, giving you all the convenience that you need. We've compiled here a list of the best 24-hour storage companies to give you a fair idea of the companies that you could choose from.
But hang on. Before we dive deeper into what these companies have to offer, know that the 24-hour access policy may vary with every facility's location as well. It is best that you verify the same with your local storage unit before jumping to any conclusions.
5 Top-Rated 24-Hour Storage Companies In The U.S.
1. Life Storage

Headquartered in Buffalo, New York, Life Storage has been in business for over 30 years. As of today, the company has established over 925 self-storage facilities that are spread across 34 states in the US. Interestingly, the company was initially recognized under the brand name Uncle Bob's Self Storage. Then in 2017 it got renamed as Life Storage and has now become popular with its clients from all over.
One of the main reasons for this increasing popularity is the 24-hour access provided by Life Storage. Though it may vary with your location, Life Storage provides 24-hour access for your storage units at some additional fee. You also need to note that this special access may only be available if you have a business or commercial purpose.
The services offered by Life Storage are not just limited to self-storage facilities but also wine storage and commercial facilities. They have a wide variety of unit sizes; right from 5'x5' to 20'x20' to fit all your needs. You can also approach the company if you're looking to park or store your cars, boats, motorcycles, RVs, and trailers.
Life Storage provides climate-controlled and temperature-controlled storage units to safeguard all your belongings. Your valuables like electronics and wooden furniture remain safe in these storage units that maintain the optimum temperature by keeping them warm during the winters and cool during the summers. Life Storage also offers drive-up storage units that give you the convenience of easily moving large and heavy items as well. You can ride and park your vehicle right at the door of your storage unit, which makes the unloading process a little easier.
Another thing that we love about Life Storage is that it provides high-class security features for all its units. Along with having their alarm systems in place, they also provide specific locks and keys that are only in the possession of the customer. Life Storage might also insist that you show proof of insurance as an additional safeguard. With over 67 million square feet of rental storage space, Life Storage has earned a reputation for itself in the self-storage industry.
Life Storage Contact Details
Email ID – webmaster@lifestorage.com
Contact Number – 833-777-8295
Address – 6467 Main St, Buffalo, NY 14221
Operational Hours – Monday to Friday (9:30 am to 6 pm), Saturday (8:30 am to 5 pm), Sunday (12 pm to 4 pm)
Website – lifestorage.com
Life Storage Reviews
Google Reviews – 4.7/5
Yelp – 3/5
Transport Reviews – 4.3/5
2. CubeSmart

In business since 2004, CubeSmart is yet another storage company offering 24-hour access to your units. The company has over 1,200 locations spread across 37 states in the US. Along with self-storage services, CubeSmart also offers vehicle storage, wine storage, business storage, and moving storage services. Excellent customer reviews and plenty of amenities are some of the defining features of CubeSmart storage.
CubeSmart offers a variety of storage unit sizes to accommodate your various needs. Interestingly, while most other storage companies offer around 8-10 different storage unit sizes, CubeSmart has around 13 differently sized units for all its customers. Their smallest unit is like a storage locker with 5' x 5' x 4'dimensions and can be used for storing small objects or a couple of boxes as well. They have a number of small, medium, and large-sized units that can easily store all your belongings as well as your vehicles. Do keep in mind that the availability of these unit sizes may vary with every CubeSmart store location.
When talking about the pricing structure, the costs offered by CubeSmart are around the industry average. For instance, the monthly rent of a medium-sized unit will cost you $140 on average with CubeSmart. The company also has a couple of exciting discounts for college students as well as the military. You can also easily take advantage of the truck rental discounts offered by CubeSmart. Not just these interesting discounts, but the company also offers a couple of extra perks like free Wi-fi, printing, and copying services, and provides decent customer service as well. The staff at CubeSmart is friendly and personable, and will answer all your storage-related queries at the earliest.
Apart from storage services, CubeSmart also provides assistance with its organizational services. Whether you need some extra supplies like tape, bubble wraps, or boxes, or you need some expert suggestions on how to maximize the use of your storage unit, you can surely reach out to CubeSmart for all the assistance that you need. Do keep in mind that these premium services could be available at an extra cost at select locations.
CubeSmart Contact Details
Email ID – feedback@cubesmart.net
Contact Number – 855-650-7208
Address – 5 Old Lancaster Rd, Malvern, PA 19355
Operational Hours – Monday to Saturday (8 am to 7 pm), Sunday (9 am to 5 pm)
Website – cubesmart.com
CubeSmart Reviews
Yelp – 3.5/5
Trustpilot – 3.3/5
3. Extra Space Storage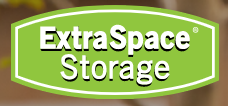 With over 1,850 self-storage properties and over 100 million square feet of rentable storage space, Extra Space Storage has grown to become the second-largest self-storage company in the US. Currently providing services in over 40 states, the company offers some of the most cost-effective prices as well as top-notch security features to all its customers. Extra Space Storage was established in 1977 and provides a variety of services including self-storage, business, vehicle, college student, and military storage as well.
High-end security features provided by Extra Space are the reason why customers across the country trust them for their storage needs. Not just that, with its headquarters in Salt Lake City, Utah, Extra Space Storage has become an industry leader in a lot of aspects. Talking about security, the company has video surveillance, electronic gates, fire prevention systems, as well as on-site managers to be at par with all your safety concerns. Frequent rodent and pest control checks are also conducted by Extra Space, leaving no stone unturned to safeguard your belongings.
Along with climate-controlled and secure facilities, Extra Space Storage offers 24/7 access to your storage unit and moving supplies as well, if you need them. For the availability of 24-hour access to your storage unit, it is best if you confirm the same with your store manager or representative as well. The fact that Extra Space offers these high quality features at competitive prices is yet another reason why we love them.
On average, a 10'x 5' storage unit at Extra Space would cost between $45 to $60 per month, while a 10'x 30' storage unit's monthly rent would fall in the price range of $220–$260. The customer reviews have also made it evident that their clients are satisfied with the quality of services provided by Extra Space Storage. That's probably also the reason why the company is one of the most sought-after choices in the storage industry.
Extra Space Storage Contact Details
Email ID – extraspace.az@gmail.com
Contact Number – 877-796-0568
Address – 2795 E Cottonwood Pkwy #400, Cottonwood Heights, UT 84121
Operational Hours – Monday to Friday (9:30 am to 6 pm), Saturday (9 am to 5:30 pm)
Website – extraspace.com
Extra Space Storage Reviews
Yelp – 4/5
Trustpilot – 4.1/5
Consumer Affairs – 3.8/5
4. U-Haul

Now this is a company name you might have most definitely come across in the moving industry. U-Haul was established in the year 1945 and the company has only grown steadily each day, expanding its services all over the US. While U-Haul is quite a popular name in the moving industry, it is a trustworthy name in the storage industry as well. The company offers self-storage as well as vehicle storage solutions in all the states of the US and in parts of Canada as well.
U-Haul has a variety of storage unit sizes to accommodate your different needs. Their small units would be around 50 square feet; ideal for storing all the miscellaneous small items lying around in the house. Their medium-sized unit has around 51 to 150 square feet of storage space where you can easily store your belongings of a small or medium-sized apartment. U-Haul also offers large units having more than 155 square feet of storage space where you can easily fit the belongings of a large home. All of their units are well-maintained and have state-of-the-art security features to ensure maximum safety.
Another safety feature provided by U-Haul is Safestor: a self-storage insurance coverage. You can purchase Safestor as an optional insurance for your belongings kept inside the U-Haul storage unit. Do reach out to a U-Haul representative to get further details about these coverage options as there might be a few items that are not covered by Safestor. When it comes to costs, you might find U-Haul to be a little expensive in comparison to its competitors but most of their clients find these prices worth it for all the unique features and top-notch security solutions offered by the company.
U-Haul offers climate-controlled units as well as indoor and outdoor facilities to its customers. While outdoor units will be cheaper, indoor units provide the extra sense of security for your belongings. You can choose the unit size and type at your convenience. Interestingly, U-Haul is also known to offer free first-month storage and has flexible payment options as well. Combine these high-quality and unique features with the fact that they offer 24-hour access for your units, and it's easy to see how U-Haul has earned a spot on our list of the best 24-hour storage companies.
U-Haul Contact Details
Email ID – service@uhaul.com
Contact Number – 800-468-4285
Address – 2727 N Central Ave, Phoenix, AZ 85004
Operational Hours – Monday to Thursday (7 am to 7 pm), Friday (7 am to 8 pm), Saturday (7 am to 7 pm), Sunday (9 am to 5 pm)
Website – uhaul.com
U-Haul Reviews
Consumer Affairs – 4/5
5. StorageMart

StorageMart is a family-oriented and environmentally friendly self-storage company in the US. With several locations spread across the East Coast and California, StorageMart is looking to expand its services in other parts of the country as well. Currently, their services are available in around 18 US states and in parts of Canada and the UK. The company offers self-storage as well as vehicle and business storage solutions. If you need packing supplies for your belongings kept at the storage unit, you could get them from StorageMart, though at an additional cost.
Along with offering clean and comprehensive unit sizes, an aspect notable about StorageMart is that it is a green-minded company. They are serious about protecting the environment and believe in maintaining a low global carbon footprint. As one of the largest producers of renewable energy within the self-storage industry, StorageMart takes the effort of refurbishing old and abandoned buildings and uses solar panel roofs at most of their locations. As with the other companies, a number of StorageMart facilities also offer 24-hour access for their storage units. To know whether the facility is available at your location, you'll have to get in touch with your store representative and confirm.
The quotes offered by StorageMart are around the industry average and to attract customers further, the company offers first month free storage as well as a 100% satisfaction guarantee to its clients. Basically, if you're unsatisfied with their service, StorageMart will give you a month of free storage to make up for it. The company also takes the security of your belongings seriously and has video surveillance, adequate lighting, and controlled access with keypad entry to ensure the safety of your units.
StorageMart Contact Details
Email ID – help@storage-mart.com
Contact Number – 877-512-0205
Address – 2420 St Mary's Blvd, Jefferson City, MO 65109
Operational Hours – Monday to Friday (9 am to 6 pm), Saturday (9 am to 4 pm), Sunday (9 am to 3 pm)
Website – storage-mart.com
StorageMart Reviews
Google Reviews – 4.5/5
Trustpilot – 4.5/5
Yelp – 3.5/5
Full-Service Storage vs Self-Storage Facilities
When you've decided to rent a storage unit, you'll also have to decide the type of storage service that you would need. Basically, there are two main types of storage services available: full-service storage and self-storage. Let's give you a quick understanding of what these services are, and then you can make an informed choice for the one that best suits your needs.
If you're running on a tight schedule and need to get your things arranged at the storage unit at the earliest, you should probably preferably go for full-service storage solutions. From picking up your belongings right from your doorstep to delivering and arranging them at your storage unit, full-service storage takes care of the entire process for you. By taking the load off your shoulders, full-service storage becomes a smooth and stress-free process.
Self-storage, on the other hand, makes you do the entire work. Right from delivering your belongings to the storage facility to stacking them inside the unit, you'll be responsible for everything when opting for self-storage. On the upside, self-storage gives you a lot of flexibility in handling your storage unit as well as is a pocket-friendly option for most people out there.
Along with the costs, a few other factors like your place of residence would also be crucial in determining the storage services you can opt for. For instance, if you live in a high-rise apartment or on a street that has very little parking, opting for full-service movers might be a sensible choice to take care of all the hassles that you might encounter. But if you're moving only limited items and can handle them on your own, then self-storage solutions will most probably be your best bet.
FAQs
Which Storage Company Is The Best?
All storage companies today have something unique to offer to their clients. So, which company is the best for you would depend on what exactly it is that you're looking for in the storage company. For instance, if you're looking for a company with the most locations, then Public Storage is surely going to be your best bet. Similarly, if you're looking for the best 24-hour access storage company, then U-Haul might just hit the right spot for you. CubeSmart, Life Storage, and Extra Space Storage are some of the other industry leaders out there.
Can You Access Your Storage After Hours?
While some storage companies like CubeSmart, Life Storage, and U-Haul offer 24/7 access for your storage units, there are quite a few other companies that have fixed access hours. Usually, these access hours are from 6 am to 10 pm for a majority of the storage companies. And you will be allowed to access your storage unit only during those hours unless you discuss it with your store manager and get some special permissions for emergency situations. We suggest that you clarify the available access hours with the storage company representative before finalizing your choice of company.
Can I Access My Public Storage 24/7?
No, you will need to access your Public Storage unit within the access hours itself. At most locations, you can access your unit between 6 am and 9 pm. Do reach out to your nearest Public Storage representative to get the exact details of their unit access time.
How far in advance do I need to book a storage unit?
To reserve a storage unit, you'll need to book it at least one month in advance of when your belongings will be moved. Once the contract is signed, an available move-in date will likely be given for when you can start moving your items into the storage unit. The company might charge weekly or monthly depending on what phase of the rental agreement has been entered into.
Is it cheaper to rent a moving container or a storage unit?
A moving container is more expensive than a storage unit. Storage units are cheaper because they're monthly rentals, and you don't have to pay for gas mileage or insurance.
Conclusion
Having a storage unit makes it very convenient to safely store items that you don't use frequently or are not ready to part ways with. And if you get 24 hours access to your storage units, then it just makes the whole process way more convenient and flexible. However, this benefit might be available at some additional cost in most storage companies. We recommend reaching out to at least a couple of them, getting quotes, and weighing all the pros and cons, before picking your final choice.
See also: Best Self Storage Companies | How to Move Out of a Storage Unit