Extra Space Storage Review 2022 (with Pricing)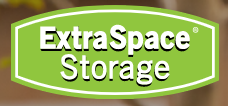 Extra Space Storage began its operations in 1977 and over the years has grown to become the second-largest self-storage company in the US. It has over 100 million square feet of rentable storage space and provides services in around 40 states across the country. Right from customer service and reviews to unit types and security features, Extra Space Storage ranks high on all aspects. The company's wide availability only adds the sweet cherry on the top.
With so much to offer, Extra Space Storage has easily become a popular name among its clients. If you're wondering whether the company is the right choice for you, let us take a further look at their services and fee structure in our Extra Space Storage Review. By the end of our review, you'll have a better idea about the company and will then be able to make an informed choice as well.
Overview Of Extra Space Storage
Extra Space Storage is committed to providing convenient, professional, and secure storage solutions to each of its clients. They have over 1,850 self-storage properties and provide services in a majority of the US states. While states like California, New York, and New Jersey have multiple Extra Space Storage locations, some other states like Montana, Wyoming, Alaska, North Dakota, South Dakota, Maine, Arkansas, and Vermont might not even have a single facility.
The company has steadily earned a reputation in the storage industry. What's interesting about Extra Space Storage is that it does not only cater to your local storage needs but also to a variety of other storage needs like those of college students, military, and businesses. Clean and secure units with 24-hour access at many locations are some of the features that attract a bunch of their customers. Let us have a more detailed look at the different types of services offered by Extra Space Storage.
What Services Do Extra Space Storage Provide?
Self-Storage
At times when you need that additional space to store a few items of your house, or when you've just moved to a new house and don't want to unpack all your items together, renting a self-storage unit could be very beneficial. Extra Space Storage specializes in providing self-storage solutions to take care of your storage needs. You can choose to get either an outdoor, garage-like storage unit, or an indoor walk-in unit as per your storage needs.
Vehicle Storage
Extra Space Storage offers versatile vehicle storage options for a variety of vehicles including cars, boats, motorcycles, and RVs. Do keep in mind that the company will only let you store vehicles that are registered and have valid license plates. If you're planning to store your car, you will have to at least rent a 10 ft. x 15 ft. unit. Extra Space has three options of vehicle storage that include indoor, outdoor, and covered. Depending on your vehicle size, type, and storage needs, you can choose the unit that best suits your needs.
Business Storage
As a business or commercial customer, you can make use of the business storage solutions offered by Extra Space. You can store your documents, equipment, inventory, or company vehicles. The company also offers warehouse storing solutions with convenient loading docks that can take care of all your large storage needs. Interestingly, if you're looking for a storage unit as well as some office space, select Extra Space locations offer small office space rentals. The company also has special 24 hours access solutions for businesses and commercial customers.
Military Storage
Extra Space Storage understands the needs of military moving. Because they might be moving frequently, there's a possibility for them to rent out storage units at a convenient location so they don't have to move all their items time and again. Since Extra Space locations are widely available in the US, you can also talk to its representative if you want to shift your belongings from one storage facility to another.
College Storage
It's a known fact that college dorms are compact spaces that you need to use optimally. And if you like keeping all your belongings with you, it might get difficult to accommodate everything in your dorm rooms. Here's when you can use Extra Space Storage units close to your campus, so you can access it as and when you need to.
Climate-Controlled Storage
All climate-controlled units at Extra Space Storage are typically maintained at temperatures ranging between 55 to 80 degrees. The company uses heating, air cooling, and humidity reduction methods to effectively store all your belongings. Items such as cameras, computers, electronics, gaming systems, musical instruments, and many more can safely be stored in these climate-controlled units. Your wooden furniture and metal items, too, stay protected from mold, pest infestation, and rusting problems.
Moving Supplies
Extra Space Storage has partnered with Supply Side USA, a company that provides different kinds of moving supplies. You can purchase packaging supplies, storage boxes, locks, and other items that you need directly from the Supply Side website. You might also get these supplies delivered at no extra cost as Supply Side does offer free shipping on a majority of their orders within the US.
What Sizes Of Storage Units Does Extra Space Storage Provide?
One of the most attractive features of Extra Space Storage is the range of storage unit sizes it offers. Understanding the fact that each person's needs can be unique, Extra Space Storage offers a variety of sizes, right from small, manageable units, to large, spacious units that are big enough to store all your belongings. Here's a quick look at these differently-sized units with their dimensions and ideal utility purposes.
| | | |
| --- | --- | --- |
| Storage Unit Dimensions | Floor Space | Utility |
| 5 ft. x 5 ft. x 8 ft. | 25 square feet | Can fit the items of a dorm room. Also ideal for your garden tools, sports equipment, or seasonal décor. |
| 5 ft. x 10 ft. x 8 ft. | 50 square feet | Can store belongings of a studio apartment. Items like a queen-sized bed, a TV, and a number of medium-sized boxes can fit. |
| 5 ft. x 15 ft. x 8 ft. | 75 square feet | Can hold about 1-bedroom worth of items like a queen-sized bed, a dresser, a TV, golf clubs, and a couple of medium to large sized boxes. |
| 10 ft. x 10 ft. x 8 ft. | 100 square feet | Items of 1-2 bedrooms can be stored. Your TV, dresser, nightstand, and all the other contents of a medium sized house can fit. |
| 10 ft. x 15 ft. x 8 ft. | 150 square feet | Can store belongings of a 2-bedroom apartment such as a piano, a couch, and several large-sized boxes. |
| 10 ft. x 20 ft. x 8 ft. | 200 square feet | Fits the contents of a 2-3 bedroom house including items like a refrigerator, a washer, a dining room set, and several large boxes. |
| 10 ft. x 25 ft. x 8 ft. | 250 square feet | Can store about 3-4 bedroom house's worth of belongings. Ideal for oversized items like a king-sized couch, mattress sets, a refrigerator, a dining room set and a number of large-sized boxes. |
| 10 ft. x 30 ft. | 300 square feet | Can easily store all belongings of a 3-5 bedroom house. You can also use it for storing your vehicles. |
Key Takeaway
Basically, Extra Space Storage can accommodate all your storage needs be it individual, commercial, or profession-specific. The types of units offered are ideal for storing the smallest of items to your large oversized furniture pieces or vehicles. You can reach out to their customer service representative who will provide all the guidance you need for selecting the appropriate storage unit.
How To Contact Extra Space Storage?
Via The Website
If you have any storage-related queries, you can reach out to Extra Space Storage by filling up a short form available on its contact page on the website. All you need to fill in are your name and contact details like phone number and email address, along with your query and they'll get back to you at the earliest.
On Call
Instead of waiting to get a call back from them, you could just give them a call on 855-227-7176 and have a conversation with their sales team representative.
Via Email
If you aren't comfortable over a call, you can also drop them a mail at extraspace.az@gmail.com and get the answers to your queries.
In-Person Visit
While Extra Space Storage does have facilities spread across a lot of US states, if you're based in Utah and would prefer visiting their headquarters in person, then here's the address you can drop by:
2795 E Cottonwood Pkwy #400, Cottonwood Heights, UT 84121, United States
Do note that their office timings are usually from 9:30 am to 6 pm from Monday to Friday, and from 9 am to 5 pm on Saturday. They are usually closed on Sundays. However, these timings might vary with location, so do confirm the same with your nearest facility as well.
Extra Space Storage Fee Structure
While the company does have so much to offer, these services might be available at a cost that's a little higher than the industry average. On average, you could be paying anywhere between $30 to $400 a month as the rent for your storage unit. To help you understand better, a medium-sized 10 ft. x 10 ft. standard storage unit would cost approximately $210 per month. But there are also a couple of other factors that influence the cost of an Extra Space Storage unit.
These factors could be categorized as:
Type Of Storage: Whether you choose a standard storage unit, a vehicle storage unit, or a climate-controlled storage unit, the cost of your storage unit would vary with the type of storage that you choose. Naturally, the more amenities you need, the higher the cost you'd have to pay. For instance, if you're opting for a climate-controlled storage unit, your final costs would increase around 30% in comparison to a standard unit.
Size Of The Unit: Extra Space Storage offers a variety of unit sizes starting from compact storage lockers to large vehicle storage units. The size of the unit you choose would be influencing the costs you pay. The larger the unit you choose, or the more floor space you need, the higher would be the cost you'll be paying for your storage unit.
Company Locations: The price of a storage unit could also fluctuate based on their availability at a particular location. For instance, facilities located in densely populated city areas, having a limited number of storage units will definitely be priced higher than units located in rural or less populated areas. If you're looking to save a few bucks, you should try renting out a storage unit that's located on the outskirts of the city, if feasible.
Mode Of Reservation: Now this is one factor that you may not have anticipated to affect your costs. Whether you reserve your storage unit online or physically go to a facility to reserve it in person could either lower or increase the costs that you pay. In most cases, booking a unit in-store is more expensive than reserving it online. With Extra Space Storage as well you can save around $50 – $60 if you reserve your storage unit online.
Fees And Discounts: A one-time administrative fee of $24 is charged by Extra Space Storage at the time of reserving your storage unit. In addition to that, you will also have to pay for insurance and the applicable taxes. Fortunately, Extra Space Storage also offers some interesting discounts for you to save on those costs. For instance, you can get up to a month of free storage that will help in bringing down your total costs. Do reach out to their representative to know more about the available deals and discounts.
In most cases, you will be signing monthly rental contracts when reserving a unit at Extra Space Storage. You can then opt to make a one-time payment or pay monthly as per your convenience. The company lets you make payment online via mail, phone, or through their website; or you can also make the payment in person. Cash, cheques, and credit cards are all accepted modes of payment at Extra Space Storage.
Why Choose Extra Space Storage For Your Storage Needs?
We have already mentioned this before, but the fact that Extra Space Storage believes in providing high quality storage solutions for all its customers is one of the main reasons for its popular clientele. But that's not the only reason why people love the company. Here are a few more pointers that highlight the benefits offered by Extra Space Storage.
With 24/7 video surveillance, electronic gates, alarm systems for individual units, and on-site managers, Extra Space Storage uses some of the best security features to ensure the protection of all your items.
Most storage companies offer units ranging from the 5 ft. x 5 ft. dimensions. But if you're only looking to store very limited things, these small units would also feel like a waste of space. Here's when Extra Space Storage goes a step ahead and provides storage lockers. Ranging from 2 ft. x 2 ft to 4 ft. x 5 ft., these storage lockers are designed with low ceilings and are ideal for storing all your valuable or compact items.
The company ensures regular maintenance of all their storage units by treating them to pest control measures every month.
Though the overall costs might be a little high, Extra space does offer some exciting discounts for you to take advantage of. Along with getting free storage for the first month, you can also avail some discount on your truck rentals. Having partnered with Budget Truck Rental, they offer a 20% discount if you rent your truck from them.
Extra Space Storage also initiated a couple of new practices keeping in mind the prevalent COVID-19 situation. Apart from regular cleaning and sanitization, the company has also installed a plexiglass barrier. All their employees are equipped with the necessary protection gear like gloves, PPEs, face covers, etc. In addition to this, they have also taken initiatives for contactless services by using electronic signatures for completing all rental paperwork.
The company's call center is very responsive and their employees are approachable as well. Like the other categories, Extra Space ranks high on customer service as well. On third-party review portals like Yelp, Extra Space has a rating of 4 out of 5, while on Trustpilot they have a rating of 4.1 out of 5. They are even accredited by the Better Business Bureau and hold an A+ rating with them.
Things To Keep In Mind About Extra Space Storage
But like every coin has two sides, so do the storage solutions provided by Extra Space Storage. Here are a few things that you need to consider before renting out a storage unit from Extra Space.
If you're opting for long-term storage solutions, you will notice that Extra Space regularly increases the monthly rental prices after the promotional or discounted period. Make sure to clarify all things regarding their pricing structure so you don't have to deal with unwanted surprises at the end.
You are required to give at least a 15-day notice period before terminating your rental contract. Extra Space Storage might not allow you to empty your storage unit if they haven't been notified beforehand.
Not all Extra Space Storage facilities might offer 24 hours access. You will only be allowed to access your unit within the facility's access timings. It is best if you inquire about the same with your facility manager so a feasible solution could be worked out for you if that's what you need.
Our Take On Extra Space Storage
Growing over the years, Extra Space Storage has made a reputation for itself in the self-storage industry. With high quality security features, wide availability, and a variety of storage unit sizes, Extra Space Storage is definitely our recommended company for your storage needs. In recent times, the company has also expanded its amenities for business and corporate customers thereby increasing its outreach further.
You might find the prices quoted by them to be on the higher end at times, but their quality of service offered makes those extra pennies worth it for a majority of their customers. Overall, it is worth considering Extra Space Storage to take care of any and all of your storage needs.
FAQs about Extra Space Storage
How Do I Cancel My Reservation At Extra Space Storage?
You can cancel your reservation at Extra Space Storage by reaching out to the store manager of your facility. You could either do it via phone or visit the facility where you've reserved your unit and cancel your reservation in person. Extra Space Storage office timings are usually between 9 am to 6 pm from Monday to Saturday, but it is better if you check your facility timings as they might differ based on your location.
How Often Does Extra Space Storage Raise Rates?
Extra Space Storage is known to give promotional rates and discounts for the initial months of storage. Thereafter, their monthly rates are routinely increased for their current customers. While these rates may differ with every facility, you can expect a gradual increase in your monthly storage rates with Extra Space Storage.
How Secure Is Extra Space Storage?
Video surveillance, adequate lighting, and electronic gate access are security measures adopted by all Extra Space Storage facilities. At a few locations, you might also find individually alarmed units and on-site managers to add that extra layer of security for your storage units. Overall, Extra Space Storage does have high quality security features for all their storage units.
Is Extra Space Storage legit?
Extra Space Storage is not just one of the best self-storage companies; it's also our top choice. They have excellent security and are easy to find in a convenient location; customers can't stop raving about them!
Does Extra Space Storage require a contract?
No, but all leases of Extra Space Storage facilities will be governed by a separate written agreement.
How do I file a claim with Extra Space Storage?
To file a claim, please get in touch with the Extra Space Storage location where you're renting a storage unit, and one of the Site Managers will help you complete the necessary paperwork and process your claim.
How do I pay my extra space storage bill?
Payment Options: In-store payments can be made with cash, check, or credit card. Monthly payments can be made in-store, online, by phone, or by mailing a check.
Does Extra Space Storage have a military discount?
Yes, Extra Space Storage has military discounts available for both active service members and their families.
See also: Public Storage Review | Top-rated 24-Hour Storage Companies in the US