List of Important Moving Documents and Forms


VanLines Inc
Secure Storage
Easy Booking Process
Fully Trained Employees
GET QUOTE

Colonial Van Lines
Storage Services
Long-Distance Moves
Corporate Relocations
GET QUOTE

Moving APT
Available Nationwide
Award-Winning Movers
Extensive Vetting Process
GET QUOTE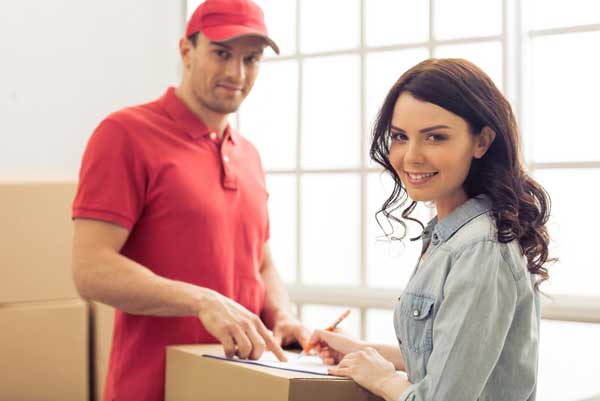 When it is time for your family to move, you must prepare for the move outside of packing boxes or loading a truck. You can hire a moving company to help you, and you must keep track of the 10 documents listed below. If you do not have these documents, you may have problems with the move. Plus, you want to arrive at your new home ready to start your new life. Use these tips to prepare for the move, schedule your moving date, hire a mover, and arrive safely.
Here's the list of important moving-related documents and forms:
1. An Estimate For The Move
When you talk to a moving company, they should provide you an estimate for the move. However, every moving company is different. These companies can write down an estimate, but you must understand what you are looking at. You might get one of three types of estimates. If you are not happy with the estimate, you can negotiate with the mover, decline the estimate, or choose a different company altogether.
A non-binding estimate is a simple estimate that the mover thinks is close to the right price. However, neither of you is bound by this document. The estimate could go up or down, and you may not know what will happen. However, a non-binding estimate is a good way to gauge what the company can do for you. You can compare estimates, and you could even use the lowest estimate to persuade another mover to match that price.
A binding estimate is a signed document that you both plan to honor. You are effectively signing a contract with the mover, and they will get started with your move. However, the mover could raise prices if they discover that the move will be more expensive than they thought. You do not know if this will happen, and that is why you might want to get a different type of binding estimate.
If you are concerned about the reputation of the mover, you should not hire them. If you have a big house or a lot of large items, you may need a more flexible estimate.
An estimate that is to be "no higher than" a certain amount is a good way to sign a contract with a mover. You get an idea of the absolute highest price the mover could charge, and you can sign their contract if you are happy with that price. Again, you should not sign this estimate unless you are comfortable with the mover. Plus, you should keep a copy of any estimate you receive.
You never know what might happen. The mover could create a secondary estimate that is more expensive, and they might claim that is the real estimate. You need a signed and dated document that explains how much you plan to pay for the move.
2. The Bill Of Lading
The bill of lading is an inventory of the move, includes how much you will pay, and your shipment method. Moving companies use trucks, planes, trains, and other vehicles to move your items. These companies must list everything they are moving, how much the move costs, and the overall value of the items.
If you do not have a bill of lading, there is no way of knowing what is in the shipment. Plus, your bill of lading can be used for insurance purposes if items are damaged during the move. Do not leave home without a copy of the bill of lading. Do not accept an email. You must have a signed copy from your mover.
3. The Order For Service
The order for service should be attached to your bill of lading. This order states that you agreed to work with the mover, shows how much they are charging, and explains any special details of the move. If you do not have a copy of this document, you cannot prove that you are working with the mover.
4. The Full Inventory
The full inventory for your move should be listed. The boxes will be numbered, and the mover will show that either you packed the boxes or they did. These boxed are labeled properly, and their condition is noted when they are loaded. This means that a box you smashed by accident in the house says it is smashed on the inventory. This is for your protection and the mover's protection.
If you do not have every page of the inventory, you cannot prove that the items were loaded. You can use this very same inventory to check off every item when you arrive at your new home.
5. The Rights And Responsibilities Pamphlet
The mover should give you this pamphlet the first time you meet with them. This is a basic document created by the US government and the DOT to explain how to choose a reputable mover. Plus, this is something that the FMCSA recommends all its partners offer to clients. When a mover will not give you this pamphlet, you should not hire them. Companies should be willing to abide by these guidelines, and you can report any mover that you think is operating illegally/unethically.
6. Liability And Insurance Options For The Move
Every moving company should allow you some sort of insurance coverage for the move. However, every company is different. You need to see a list of options that allow you to pick the best kind of insurance. You should find a company that will help you choose affordable insurance, and the mover should explain which insurance is the most popular. You are not obligated to pay for the most popular insurance package, but you can get some insight into what you need.
Plus, you need a copy of the insurance plan you have paid for. This document clearly lays out how much you paid, who the provider is, and the value of the policy. You need to keep this document in case you must file a claim. Remember, you are not filing a complaint against the mover if something happens. You can file an insurance claim.
It is wise to get a little bit more insurance than you think you need. You can never be too careful when you are moving your family and home to another location.
7. The Service Statement
The service statement is really a final statement of everything that happened during the move. If the mover needed to pay extra charges during the move because of weight and/or customs claims, they can list these items on the statement. If everything goes as planned, the mover can show that you are paid in full on this statement.
You need this document because it is the only way to prove that you have reconciled with the mover. The mover might come back later to say you owe them more money, and you may not have that money. If you get the statement as soon as the truck is unpacked, you can quickly pay the mover for their services.
8. IRS Forms For Your Move
You can deduct the cost of the move if you are moving for work. You can deduct the cost of all the clothes you gave away before the move, and you can deduct the cost of toys that you gave away before packing the truck. Plus, you need to get the appropriate form for your needs. Military families need a different form, and business moves should be listed on their own form.
If you moved because you simply wanted to, you can still deduct some of the costs of the move. Make certain that you have collected all your receipts. You can use these receipts when you complete your final tax return, and you will not need to worry about overpaying at the end of the year.
9. School Forms And Records
As a parent, you have a right under federal law to your child's school records. You can bring those records with you when you move, and you can print out registration forms before you move to a new location. This is a fairly simple thing to request. Go to the front office of your child's school. They can release all the records to you, and you will sign for the records on the last day your child attends school.
10. Fill Out The Change Of Address Form
You should fill out the change of address form with USPS before you leave. You can drop off the form on the day you leave town, or you can submit the form when it is finally time to move int your new house. You can leave the form at any post office at any time.
See also: How to Set Up a PO Box When You Move
Conclusion
You must plan diligently for your move because there are many factors involved. Your family is moving everything it owns from one place to another, and you must be careful to get all the proper documents from the mover. Plus, you should pick up forms that help your family make the transition as easy as possible.