How to Set Up a PO Box When You Move


VanLines Inc
Secure Storage
Easy Booking Process
Fully Trained Employees
GET A QUOTE

Colonial Van Lines
Storage Services
Long-Distance Moves
Corporate Relocations
GET A QUOTE

Moving APT
Available Nationwide
Award-Winning Movers
Extensive Vetting Process
GET A QUOTE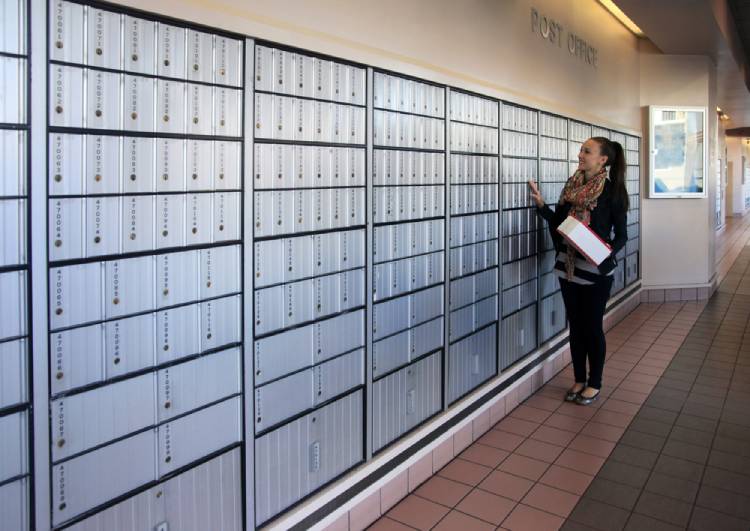 The mail has arrived like the dinner bell for centuries. People still look forward to getting a letter, a package, or greeting cards from faraway places. Home mail delivery is very popular, but a post office box mail options are growing in popularity for multiple reasons.
Practically everyone needs a place to receive mail. Millions receive their mail in a mailbox that sits on the curb, the porch, or through a mail shut. However, occasionally some people require a little more effort with mail concerns.
Moving soon? A post office box provides a safe and easy way to protect important information sent through the mail. Documents related to financial situations, birth records, and correspondence with family and friends are all important to people and require privacy. Without a post office box, a host of people will have problems protecting their mail.
If you are moving soon, don't forget to forward your mail address. Here's a complete guide on how to get a PO Box when you move.
See also: Change of Address Checklist
What is a PO Box?
The PO Box is a mail receptacle or lockable box, set up for letters or packages not sent directly to a curb postal box. These boxes replace home addresses and are stored in post offices or postal portals.
Use this box to hold mail without worry of information theft. missing a few days picking up important documents without the worry makes a post office box worth the effort.
A post office box lets you set the time you choose to pick up your mail, day or night. This makes them a great business asset.
Advantages of Having a PO Box:
There are a few reasons you might want to invest in a PO Box when you relocate, one being convenience. However, there are more reasons to consider obtaining a mailbox. A post office box is affordable, secure, and private. Besides, everyone does not have the time to sit at home waiting for the mail to run.
Another advantage of using a PO box is the fact that your home location remains private. If you have customers sending mail to you, the stable location for mailing reference is an asset. In addition, the box is inside and protected by surveillance cameras. The box is locked, and mail is only retrievable with a key, and mail is delivered faster.
Disadvantages of Having a PO Box:
The post office box allows no personal image relative to company logo recognition. It is simply a place to retrieve your mail, whether you are a fortune five hundred company or the person down the block.
Also, mailing entities do not comply with the LLC or corporate address request. The post office box does not negotiate FedEx nor UPS mail, and you need to pick up your mail often to avoid overflow problems.
No one will check mail for you, and mail pick up is necessary. With a mailbox, it is necessary to watch package size carefully, since larger packages might get misplaced. It is important to remember. Package forwarding cost extra money.
How do I reserve a new PO Box?
"Steps to Reserving Your PO Box Online"
There are two ways to get a postal box, online and in person. The online process is very convenient; however, the process involves a printout and an actual visit to the post office. Still, the online process is quick.
Search online for the postal location of interest and sign-up. Start by selecting the box size, select rental duration, then fill out the paperwork to open an account. Once completed, print the app, email receipt, and bring your two ID forms to the post office.
"Reserve Your Post Office Box in Person"
To reserve a postal box in person, complete the USPS form 1093 by hand and take the form to your chosen location. When your information is confirmed, and monies received your postal service starts.
What are the different PO Box sizes?
Everyone has a different reason for renting a postal box. Therefore, it would stand to reason the same respect is related to size. There are extra small boxes for those primarily interested in letter correspondence, small boxes for more active mailing activity, medium, large, and extra-large for those expecting heavy mail or larger packages.
In larger cities, the mail is shuttled between companies throughout the day. However, this mode of mail transport is not available to everyone, nor is it available in every city. Solve your mail problem with the many sizes of PO boxes.
What can I use as a valid ID?
Postal box rentals require identification. You will need an ID with a photo and a non- photo ID, both current. The identification used must flow back to you. The forms of acceptable photo identification are Driver's license, military, government, college, or corporate.
Non-photo identifications are home or vehicle insurance policies, mortgages, deeds, rental agreements, vehicle, or voter registrations. Many think a birth certificate would be acceptable as valid non- photo identification. However, it is not. Also, credit cards and social security cards do not suffice.
How much does renting a PO Box cost?
The cost of post office boxes varies. If the location is extremely busy, and in a prime location, the cost of a postal box is more expensive. Boxes in these locations are generally in high demand, and locations have easier access. Also, the size and length of the rental is a consideration before renting.
A postal box rental for an extra-small unit is around 108 dollars. Extra-large sizes for a year can cost as much as $700. Most fees are conveniently payable by credit card online, so this makes any location reasonably easy to maintain, no need to rush to the postal location to pay the fee.
Conclusion
People working long hours or traveling may find it difficult to collect mail regularly. A lack of mail pickup can bring unhealthy attention to a home. A post office box covers the need for security and convenience.
This is one of the smartest things a busy person can do when keeping up with his or her mail, especially when moving. Many people use emails; however, physical mail is extremely important to one's personal life and business.