How to File a Moving Complaint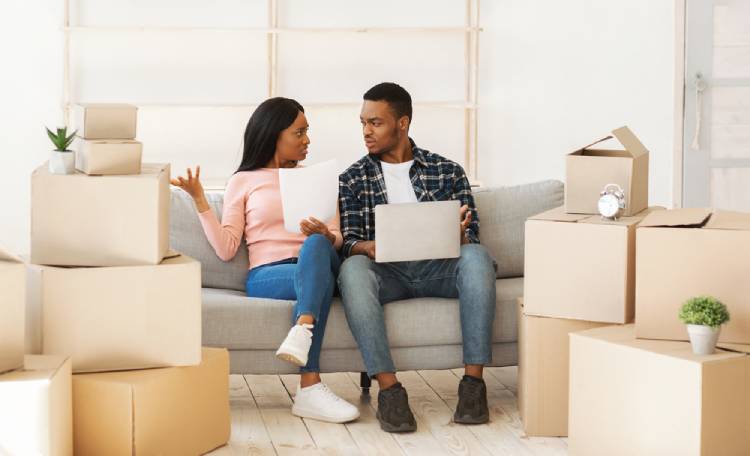 While most of us have positive experiences with moving, that might not always be the case. Not all moving companies are reputed and even though a moving company might be well known all over the country, the people sent to help you might create some form of blunder or the other.
You've probably also put in a good amount of money for the moving process to be carried out smoothly, and with blunders happening during an already stressful period, it might get extremely overwhelming. So what do you do in instances like these where your moving journey hasn't been as pleasant as you hoped?
While filing a complaint seems like the best route to take, it has to be done properly if you want any kind of compensation for the damage caused. If that's what you're looking for, you've come to the right place! Before we get into that, let's first look at when it's right to file a moving complaint.
When is it Right to File a Moving Complaint?
There can be a number of reasons why you might want to form a moving complaint and we'll give you some of the most common ones down below:
Damage to belongings irrespective of the intensity
Belongings lost during the move
Scams where you pay for the move but the services are not delivered
Problems with time where your movers arrive late or your delivery is delayed
Dismissive or rude services by the employees
Slow service in order to increase the hours deliberately
Asking for a higher fee after moving and holding your belongings hostage till the payment comes through
Unexpected costs that weren't conveyed to you before or mentioned on your bill
Moving tip: When you're looking for movers, get as many quotes as possible so that you have an idea of what the estimate might look like. This will help you to identify fraudulent movers who give you a low-ball estimate just to harass you into paying a higher fee later.
Things To Do Before You File A Formal Moving Complaint
Before you consider filing a moving complaint with a third party, we suggest you do the following:
1. Gather Evidence
Whether you decide to lodge a formal complaint or contact the mover to talk about the issue, it's always best to have evidence at hand so that you can present it if need be. In most cases, you won't really have anything that can act as proof, but if you do, then it helps to showcase the discrepancies that have occurred.
These items can include anything from receipts and images to recordings or contracts. We also suggest that as and when you start the process of filing a complaint, you document everything so that it can be added as evidence. For example, note down the names of the people you talk to regarding the issue, what you talked about, and also the date and time of when the conversations happened.
2. Reach Out To The Moving Company
We strongly suggest that you reach out to the moving company that you hired if you haven't done that already. What you can do is explain the issue to them and come to an agreement on the problem amicably before you jump into filing a complaint with any external bodies. Not only will this save you time and money, but it is highly likely that the problem will get resolved quickly at this stage itself if you're dealing with a reputed moving company.
You can present the evidence you have at this stage and also try negotiating with the moving company if they're being difficult. Don't be angry or rude even if it's justified so that you have a good chance of the issue being settled quickly.
See also: Top-Rated Moving Companies in USA
3. Write Detailed Reviews Online
If you receive no response from the moving company or the response you receive is unsatisfactory, then it's time to get your writing skills in the picture. With a large number of people referring to the internet for moving recommendations, moving companies understand the power that reviews and ratings can have on their business.
Write consumer reviews online on the moving company's website if they have one. If not, you can also write reviews on websites or forums like Better Business Bureau, Yelp, and Consumer Affairs which a large population of people refer to. Try being as objective as possible when you type the review and present the incident in a detailed manner. You can also add information about your attempts to get in contact with the moving company and it being futile.
There's a high possibility that the moving company might reply to your review and try to get in touch with you to resolve the issue. This can become your window to communicating with them while also warning other clients of potential problems that they can run into.
See also: Questions to Ask a Moving Company to Evaluate Integrity
Tip: If the issue at hand was not as big and if the moving company gives you a sincere apology with some form of recourse, you might want to consider letting them go and not filing a formal complaint. There might be instances where the movers have just had a bad day and have no history of the behavior they exhibited, so hear them out.
Process of Filing a Moving Complaint
If multiple attempts on your part to contact the moving company and get the issue resolved have fallen on deaf ears, then it's no use waiting any longer. This is the stage where it's best if you lodge a complaint with any of the following:
Federal Motor Carrier Safety Administration (FMCSA)
American Trucking Association (ATA)
Better Business Bureau (BBB)
Let's now take a look at how you can go about filing a complaint with each of these organizations in brief.
1. Federal Motor Carrier Safety Administration (FMCSA)
As you might expect, the Federal Motor Carrier Safety Administration (FMCSA) is a branch of the US Department of Transportation (USDOT) that overlooks everything related to licensed moving companies in the country. So it goes without saying that you can contact them for issues like delivery of damaged goods, delay in delivery of goods, overcharges, claims over lost goods, or goods that haven't reached you at all.
Things to keep in mind when you register a complaint with the FMCSA
Keep details like the moving company's USDOT and MC number, names of the people and contacts, and any other evidence you might have handy before you start filling the form.
You can register a complaint on the FMCSA's website by filling the Household Goods Consumer Complaint Form available here.
If you need assistance with lodging the complaint, you can also dial the FMCSA hotline which is (888) 368-7238 and operates between Monday to Friday.
Once your complaint is registered, the moving company is given a 30 day period to acknowledge your claim. This is followed by a 120 day period to either deny your claim or resolve the issue.
If the claim is acknowledged, it will be registered formally in the moving company's public records.
FMCSA only handles complaints that relate to interstate travel. If you moved within a particular state itself then you will have to contact a state agency for recourse.
2. American Trucking Association (ATA)
The American Trucking Association is another organization that you can reach out to if you want to lodge a complaint about a particular grievance. A unique part about the ATA is that they have a number of moving companies that are active members of the association, and if any of them cause trouble, you will definitely get recourse for the same.
Things to keep in mind when you register a complaint with the American Trucking Association
Moving companies that want to be a member of the American Trucking Association agree fully to comply with the ATA Arbitration Program that outlines how issues of damage to property and others should be dealt with by moving companies.
The ATA is extremely useful when your complaints are high-level like damage caused to valuable items like a dining table, or a moving company overcharging you by hundreds or thousands of dollars.
Before you file a complaint, check if the moving company you hired is a member of the ATA because if not, then you cannot approach them for a grievance.
You can register a complaint with the ATA by filling this form here. If you need any guidance, you can also contact their customer support at (703) 838-1932.
You will be required to write your issue in detail and also mention if you had any previous contact with the moving company about the same. So it's best if you make notes when you speak to the moving company.
3. Better Business Bureau (BBB)
Better Business Bureau is another organization you can contact if you want to get recourse for the problems that have occurred with your moving company. While you can always write a review on their website as we mentioned before, you can also get in touch with them for quick and direct action.
Things to keep in mind when you register a complaint with the Better Business Bureau
If you want to register a complaint with the Better Business Bureau (BBB), you can fill their Moving Company Complaint form here. You can also visit a local Better Business Bureau office to lodge the complaint physically.
Once your complaint is lodged, the moving company will be contacted within 48 hours and granted a 14 day period to respond to you.
Based on whether the moving company replies to your claim or not, you will be given an update and the same will be put up on their business reliability report.
On average, complaints filed with the Better Business Bureau get solved within a month and that should hopefully be the case with you too!
See also: How to Online Review a National Moving Company
4. Visit A Small Claims Court
Maybe you've tried everything that you possibly could have and haven't been able to get any recourse. In times like this, there's one last thing you can try in order to get some kind of support and that's taking your grievance to a small claims court.
The reason why we've suggested this as a last resort is that the fees you'll have to pay for the process to carry out might poke a hole through your pockets. Furthermore, it could even go beyond the compensation you receive from the moving company in the end, so it can be a complete waste of time and money.
For this reason, we suggest you talk to a legal professional before you take the case to a small claims court. A legal professional will be able to give you a fair idea of whether taking the moving company to court will be worth your time and effort.
See also: What to do When Movers Break or Lose Your Stuff
Conclusion
Moving is never easy, and when it's plagued by unnecessary problems that the movers cause, your memories of the move can get tainted forever. Whatever the cause for your grievance, if the loss done has been high, we strongly suggest you go ahead with finding some form of recourse for the same. When you file a moving complaint, be as polite as possible even if the situation might make you angry and it will be the best shot you can have.
See also: Red Flags to Consider when Hiring Movers
FAQs
Are moving company deposits refundable?
If you cancel the booking well in advance, you might get the entire deposit refunded by the moving company. However, we suggest you ask these questions before you make a booking with the moving company because it is also likely that some might have a no-refund policy.
What is the cheapest month to move?
Winter months are always the cheapest time in the year to move whereas the summer months are the most expensive. These include late fall, winter, and early spring since the demand for moving services is extremely low.
See also: Best Time to Move
What happens if you don't pay a moving company?
If you don't pay a moving company when you get your shipment, they will usually place the goods in a storage unit at your expense till you are able to pay them.
How do I get my money back from a moving company?
You have a right to your deposit back if the moving company when they're at fault. If there is not some sort of stipulation in their contract that states you can get a refund, then it's doubtful for them to give out money.
What can you do about bad movers?
One common complaint about moving companies is that they never show up to help you move. It's also possible that the company doesn't show up at all, or when they do show up, they don't have enough truck space for your belongings and try to make you pay for more. It might seem like there's not much you can do about these types of companies, but if this has happened to you, consider filing a complaint with the Better Business Bureau. They will contact them and give them a chance to fix their mistakes.
Are Moving companies liable for the damage?
In general, your mover is legally liable if there's any kind of accident with your belongings while being transported by them from one state to another. This means even though it may not have been intentional, they're still going to take responsibility anyway.
Also read: How to Avoid Moving Scams and Frauds | How to Hire a Mover