5 Best Classic Car Transport Companies in the U.S.
Whether you have a Ford Sierra RS Cosworth or a Porsche 944, your classic car is definitely precious from a lot of aspects. Along with putting in a great deal of money and resources, you've also probably invested a lot of thought in getting that right model to enjoy your scenic drives in, right? But a point of concern arises when you're relocating or have ordered the classic car from elsewhere, and you need to get it transported from one location to the other.
Naturally, classic cars have special requirements different from your standard car and so it's important that you find an auto transport company that has the relevant experience. That's exactly what we want to help you out with. Here's a list of some of the best classic car transport companies that you could easily approach to move your prized possession. Let's dive straight into what these companies are all about!
5 Top-Rated Classic Car Transport Companies
1. Easy Auto Ship

Trusting someone with a classic car that's dear to you isn't an easy task for many. But knowing that a company's core members have been in business for over 25 years and have moved around 123k vehicles does give you a little confidence to trust them, right? The company that we're talking about here is Easy Auto Ship. Based in Youngstown, Ohio, Easy Auto Ship is considered to be amongst the industry leaders in the auto transport industry. With a mission to provide the best hands-on experience to their clients, Easy Auto Ship caters to a variety of auto transportation needs.
Along with having the expertise to transport your classic car, Easy Auto Ship also deals in moving your motorcycles, RVs, boats, or golf carts.
Whether it's multi-car shipping you're looking at or you need expedited transport services for your vehicle, Easy Auto Ship aims to become your first choice for all your auto shipping requirements. Getting an instant quote from the company is also very convenient. All you need to do is enter your origin and destination location ZIP codes and the model of your vehicle, and Easy Auto Ship will give you an instant online quote to get some idea about the prices.
To give you some price perspective, it would cost between $900 to $1,200 to move a classic car in an enclosed transport with Easy Auto Ship. But do keep in mind that there are also a few other factors like distance and vehicle model that will be key factors in determining your total costs. The best part about the prices offered by Easy Auto Ship is the fact that they have no hidden fees or add-on charges that will surprise you at the end. In most cases, the applicable taxes would also be included in your quote. This helps you be prepared and plan your move as per your budget.
One of the most talked about things of Easy Auto Ship is their top-notch customer service. Along with being accredited by the Better Business Bureau and holding an A+ rating with them, Easy Auto Ship also has a lot of positive reviews on known platforms. Most of their customers have mentioned the professional and efficient service they have received from Easy Auto Ship. That explains their growing client base as well, right?
Easy Auto Ship Contact Details
Email ID – sales@easyautoship.net
Contact Number – 888-687-3243
Address – 860 Boardman-Canfield Rd, Youngstown, OH 44512
Operational Hours – Monday to Friday (8 am to 8 pm), Saturday (9 am to 6 pm), Sunday (9 am to 5 pm)
Website – diytransport.com
Easy Auto Ship Reviews
Google Reviews – 4.6/5
Transport Reviews – 4.5/5
BirdEye – 4.9/5
2. Ship A Car Direct

Ship A Car Direct is a broker service that has been around in the auto transport industry for over a decade. Along with catering to all kinds of car shipping services, they have recently expanded their area of expertise to efficiently move your motorcycles, RVs, motorboats, and ski-doos as well. They can handle all your interstate and intrastate auto shipping needs and provide open, enclosed as well as expedited transport services to suit your vehicle needs.
To give you a basic understanding of how the process works with Ship A Car Direct, you start by reaching out to them with all the relevant details of your auto transport. Once you confirm your booking with them and pay the initial deposit, you'll be put in touch with an auto transport carrier who will be assisting you with the process. Make sure to discuss all details like your pick-up and delivery schedule, model type, and if your classic car has any other special requirements with your auto carrier. On an average, you can expect the costs of moving your classic car with Ship A Car Direct to be a little lower than the industry average. To put this into figures, it could cost between $750⁠–⁠$1,050 to transport your classic car within 500 miles.
Cost-effective, professional, and efficient are all qualities associated with the services provided by Ship A Car Direct. They hold a popular reputation among their clients and a number of positive reviews are all proof of that. The damage-free guarantee offered by Ship A Car Direct is yet another interesting feature about the company. Under this guarantee, if your claim is denied by your carrier's insurance in case of any damages sustained by your car in transit, then Ship A Car Direct will pay $500 towards your deductible. All these perks combined with their wide availability in the US have earned them a spot on our list of the best classic car transport companies.
Ship A Car Direct Contact Details
Email ID – info@shipacardirect.com
Contact Number – 866-854-1023
Address – 150 Murray St Unit 224, Niwot, CO 80544
Operational Hours – Monday to Friday (8 am to 8 pm)
Website – shipacardirect.com
Ship A Car Direct Reviews
Google Reviews – 4.6/5
Yelp – 4/5
Consumer Affairs – 5/5
3. Bargain Auto Transport

You've definitely invested a great deal of money in maintaining your classic car, right? And transporting it from one location to the other in an enclosed transport is also a costly affair. In this scenario, if you get to know about a company that offers budget-friendly rates for your classic car transport, isn't that just the sweet cherry on top that you would hop on?
Bargain Auto Transport has earned a spot for offering some of the most cost-effective prices for classic car transportation. Standing true to its name, the company gives you the opportunity to bargain and decide your quote. Based on your preferences, you will then be matched with a carrier suiting your budget.
What we like about Bargain Auto Transport is that they work round the clock to provide services that suit your budget. For instance, if you don't happen to find a carrier that matches your budget, Bargain Auto Transport is ready to go that extra mile to help you adjust for a more competitive price range. The company specializes in safely transporting all types of cars including your classic, luxury, and antique cars. You could either opt for their open or enclosed transport services as well as get a door-to-door facility arranged as per your convenience.
While your overall costs with Bargain Auto Transport is going to be reasonable in most cases, you should know that you'll be charged a $100 non-refundable listing fee as soon as you list your vehicle on their website. This is a mandatory fee but you can still be assured of paying reasonable final costs when moving with a carrier associated with Bargain Auto Transport.
Another noteworthy aspect of Bargain Auto Transport is that you will only be connected with professional and vetted carriers who have the experience and expertise required to handle the specific needs of your vehicle. To add to it, the company has also made it mandatory for all the carriers in their network to have a liability coverage of at least $1,000,000. These qualities give you the assurance that your classic car is going to be transported by safe hands.
Bargain Auto Transport Contact Details
Email ID – psmul@bargainautotransport.com
Contact Number – 866-472-8181
Address – 5605 Carnegie Boulevard Suite 250, Charlotte, NC 28209
Operational Hours – Monday to Thursday (8 am to 9 pm), Friday (8 am to 7 pm), Saturday (9 am to 7 pm), Sunday (10 am to 8 pm)
Website – bargainautotransport.com
Bargain Auto Transport Reviews
Consumer Affairs – 5/5
Retirement Living Reviews – 4.7/5
4. Intercity Lines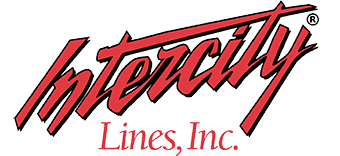 Specializing in enclosed auto transport services that work best for transporting classic and exotic cars, Intercity Lines has been around in the industry since 1980. Family owned and operated, the company has built a reputation by serving customers all across the US and with an experience of over 40 years, Intercity Lines easily caters to many of your vehicle shipping needs. Along with cars, they also provide motorcycle shipping services and can cater to the needs of individuals and corporates alike.
Interestingly, Intercity Lines is the official classic car transporter for Blackhawk Collection, a known name in the classic car industry. Not just that, Intercity Lines also caters to the needs of auction firms such as Gooding & Company among others. All these facts point out the reputation and reliability that the company has built for itself in the industry and that's also the reason they've earned a spot for themselves on our list of the best classic car transport companies.
A majority of their customer ratings and reviews have also spoken highly of the customer service provided by Intercity Lines. Friendly, professional, and personable are some of the common adjectives that have been used to describe their staff in a couple of reviews. Some of the other qualities associated with Intercity Lines are advanced technological solutions, customized enclosed transport equipment, innovative services, and customer-centric approaches. Reach out to Intercity Lines to find out more about the deals and offers they might have in store for you.
Intercity Lines Contact Details
Email ID – info@intercitylines.com
Contact Number – 800-221-3936
Address – P.O. Box 1299, Warren, MA 01083
Operational Hours – Monday to Friday (9 am to 5 pm), Saturday (9 am to 12 pm)
Website – intercitylines.com
Intercity Lines Reviews
Yelp – 4.5/5
5. Nationwide United Auto Transport

As the name rightly suggests, Nationwide United Auto Transport provides services across all the states of the US, including Hawaii and Alaska. In business since 2003, they have a variety of auto transport services including the standard car shipping to moving camper trailers and RV motorhomes. When it comes to moving your classic car, Nationwide United Auto Transport has the means, expertise, and experience required to safely transport it from one location to another.
One of the important things to know about Nationwide United Auto Transport is that they may offer fairly high quotes when compared to their competitors. To give you an estimate, you can expect the prices to be between $970⁠–⁠$1,500 or even a little higher when transporting your classic car with Nationwide United. But most of their clients are ready to pay those additional bucks in return for their highly professional, efficient, and reliable services. Their customer service is available all throughout the day to answer any of your auto transport queries. In addition to that, Nationwide United Auto Transport also strives to provide personalized guidance on every step of your classic car transportation process.
Over-sized vehicle transport and snowbird auto shipping are some of the other special services offered by Nationwide United. They are also among the few known auto transport companies that specialize in flatbed trucking and heavy equipment hauling. With so much to offer to their customers, Nationwide United Auto Transport is steadily climbing the ladder of success, earning the trust and assurance of each of their clients.
Nationwide United Auto Transport Contact Details
Email ID – info@nationwideunitedautotransport.com
Contact Number – 800-311-8305
Address – 2202 S Figueroa St#506, Los Angeles, CA 90007
Operational Hours – Monday to Friday (7:30 am to 5 pm), Saturday (8 am to 12 pm)
Website – nationwideunitedautotransport.com
Nationwide United Auto Transport Reviews
Google Reviews – 4.8/5
Yelp – 4.5/5
Transport Reviews – 4.9/5
Tips To Prepare Your Classic Car For Shipping
Along with investing a good amount of time and money, classic car owners are also emotionally attached to their vehicles. As the owner of a classic car, you're much more likely to be involved in the transportation process of your car, right? After all, you need to make sure that it reaches your new location in the same way it was at your previous one. Though a few auto transport companies do have the expertise needed to handle your classic car, there are also a few steps that you could follow to maximize the safety of your car. Here are a few of those tips that could help you prepare your classic car for the transportation process:
Cleaning your car both internally and externally – Along with cleaning the exteriors of your car, it is also advised that you clear all your personal belongings from the inside of the car. All detachable items as well as any additional items that you might have kept in your car should be removed and kept separately so as to keep your car as lightweight as possible.
Keep only a quarter of your gas tank filled – It is definitely easier to move your vehicle when it is in working condition. But if your tank is filled to its maximum capacity, it will increase the weight of your vehicle as well as could be hazardous in unforeseen circumstances. So it is best that you only keep a quarter of your gas tank filled to ensure that it gets loaded and unloaded safely from the carrier. Make sure to keep your car batteries charged, if there are any as well as check for adequate antifreeze levels.
Keep photo proofs – Now this is just another step that we recommend when you're moving your car with an auto transport company. Along with noting down the relevant details of the condition of your vehicle, you should also keep some picture proofs with timestamps before handing over your vehicle to the carrier. This can also come in handy at times when you need to file a damage claim with the auto transport company.
In addition to these general steps, you could also prepare a list of instructions for the carrier, about handling your classic car. Every classic, antique or exotic car is unique in its own way and may have some special requirements for safe handling as well. So, having a set of instructions written down will help your carrier get acquainted with the car systems and handle it in an appropriate manner. Also, do keep your car insurance up to date to maximize the safe handling of your classic car.
FAQs
How Much Does It Cost To Transport A Classic Car?
Owing to their special requirements, you can expect to pay between $850 to $1,180 to transport a classic car. In most cases, you would prefer transporting your classic car in an enclosed trailer, which would naturally raise your total costs. However, do note that these estimates are only to give you a rough idea.
Some other factors like your car model, the distance you're traveling, and the time of the year you're moving would also play a key role in determining your final costs. Few auto transport companies may also be offering special deals and discounts from time to time. So, don't forget to look out for them and save on those few bucks while transporting your classic car.
Who Is The Most Reliable Car Transport Company?
Pinning down to one particularly reliable company can be a little tricky. But if you can spot multiple green flags while researching about a company, it's safe to call it a reliable one. A few markers of a reliable car transport company would be being licensed, bonded and insured by the FMCSA and DOT, offers clear estimates and quotes, and has a good number of positive customer reviews. Having a good online presence is yet another quality of a reliable company. To name a few, Easy Auto Ship, Sherpa Auto Transport, Montway Auto Transport, and AmeriFreight are some of the known reliable car transport companies in the US.
How Do You Ship A Classic Car That Doesn't Run?
While most auto transport companies prefer moving only vehicles that are running, you can still find a company that could help ship a classic car that doesn't run. Do keep in mind that you might be charged an additional fee between $80⁠–⁠$250 for moving a non-running vehicle. Make sure to clarify with the auto transport company the exact state of your car as they might need some special equipment to ship your car. Using a tow truck could also be another alternative to ship a classic car that doesn't run.
How do you transport a classic car?
When transporting a classic car, it is best to go with the safer choice of an enclosed trailer or steel shipping container. This way, your vehicle is secure and can't be damaged in transit by rough roads, inclement weather conditions, or other obstacles that could cause damage during transport.
What is the cheapest car transport service?
These are three car shipping companies that offer the lowest rates and good customer service: EasyAutoShip.com, Ship A Car Direct, and Bargain Auto Transportation.
How do I find a reputable auto transportation company?
Auto Transport company selection is a very individualized decision, which comes down to personal preference. However, there are several factors to keep in mind when making your choice. Reliability is vital for any company- you want to know that your car will arrive safely and on time. To gauge the reliability of a company's service, ask for customer testimonials so you can determine if they are trustworthy or not. Also, ensure the shipping rates are affordable and give yourself enough wiggle room with deadlines as auto transport companies may need more time than usual due to weather or traffic conditions. Furthermore, choose a reputable carrier with insurance coverage for damages incurred during delivery of the vehicle, and all fees must be disclosed from the beginning.
How can I ship my car cheap?
An excellent way to ship your car cheap is to shop around for the lowest price in a quick, no-pressure manner.
Conclusion
Without a doubt, all cars are precious to their owners. But when you own a classic car, there's also some sentimental value attached to it. So the safety of your vehicle is going to be your number one priority. All the auto transport companies that we've mentioned in our article have the expertise and equipment needed to safely transport your classic car. We suggest that you get quotes from at least a couple of them before finalizing on your choice. Depending on your budget and schedule, you can choose the company that best suits your requirements.