How Do I Transport My Car Cross Country?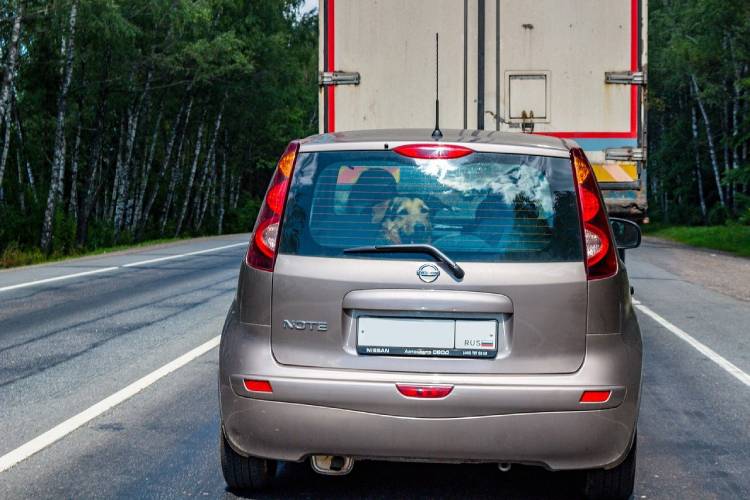 We're pretty sure you must've come across this question at some point while planning to move. There are so many routes and so many things to consider that often leave you in a state of confusion. But transporting your car isn't as complex as it might seem. Once you know what you're looking for, the process is very simple and you'd wonder why you were breaking your head over something so minuscule. To help you find what you need, read our article on how you can transport your car cross country.
Ways To Transport Your Car Cross Country
Before you jump into deciding what's best, explore the options that you have. Study each one carefully and before diving into any one of them, consult with the other members if you're traveling with company.
Selling Your Car
This is not exactly a way to transport your car, but we're pretty sure you must've considered it! Factors such as money and time are important while moving, and they might not be on your side. So if selling is your only viable option, then it's better to do so.
Also, consider the condition of your car when you think of selling it. Is it running well? Do you think it will run a bit more in your new state? If your answers to those questions are NO, then it signals time to sell your car and maybe buy a new one in your state.
Getting buyers won't be a problem since you have the power of the Internet for support. Post your ads on social media and online groups. After you've sold your ride, you could use the cash for other expenses or save up to buy a new one.
Also See: Car Shipping vs Selling
Driving Your Car
If you want to reduce moving costs when transporting your car cross country, then just drive your car yourself! Hiring drivers or moving companies might cause a dent in your budget and not many can afford that to happen. By driving your own car, you'll enjoy the thrill of moving and will also put your driving skills to the test. However, it's recommended to have someone who is also a driver next to you so that the load can be shared. This reduces some of that fatigue and you won't feel much of the pressure through the journey.
Where expenses are concerned, you'll have to pay for gas, food, lodging, additional traveling supplies, and vehicle maintenance. Still then, much cheaper than hiring a third-party company to do it. You could also tow your vehicle via a rental moving truck and it will cost you approximately $280 for 500 miles.
Use this rule of thumb to calculate how long you'll reach your destination. Considering that you'll be covering 500 miles per day, take that amount and divide it by the total distance of the trip. The result is the number of days you'll take to make the trip. For example, if your total distance is 1,500 miles, then after dividing by 500, you get 3. That means you'll take 3 days to cover 1,500 miles.
Hiring A Driver (Also Known As Driveaways)
Usually, when you think of transporting your vehicle cross country, you think of employing auto shipping companies to do the job. But did you consider hiring a driver? There are many pros as to why hiring a driver might be your best decision. Apart from being cost-effective, drivers from well-reputed companies are trustable, which means you don't have to worry much about the delivery of your car. They know the roads like the back of their hand, so again, there's very little risk involved.
To increase storage space while moving, you can send a couple of extra boxes, pets, or even family members along with these drivers. However, before looking for reputable companies offering this service, there are a couple of things you need to keep in mind. Since they'll be driving your vehicle, there's additional wear and tear you need to pay attention to. Also, some companies have certain restrictions on the type of vehicles they drive. So, do a thorough check in advance before booking them.
Transporting Via Rail
Transporting via rail is another option to consider. It's relatively affordable, although costs can vary due to different factors. But you should know that this mode is reliable, convenient, and environment-friendly. The only drawback is it's limited to only two cities (Sanford, FL and Lorton, VA). And also, there's just one rail service that caters to auto shipping: the Amtrak Auto Train. If you're moving to any of these two cities, you're in luck, otherwise, it will be better to hire an auto shipping company (if you aren't considering the former 3 options above).
If you decide to use Amtrak's service, the approximate cost of the move will be close to $500. This includes the cost of your vehicle and ticket cost. Depending on the class of tickets, the price can range between $89-$488. Amtrak has this route starting from Washington DC and then to Sanford, and Lorton (even vice versa). However, bookings are filled pretty quickly. So, you might want to book in advance, either online or in person, to avoid any further complications.
Transporting Via An Auto Shipping Company
Since we've covered all the possible ways on how to transport your car, now we come to hiring an auto shipping company. If you go down this route, you won't have to worry about anything since these companies are reliable and will make the move efficiently. Think of an auto shipping company as a moving company. Both types have efficient communication and coordination and will cut down your workload by half.
There's a wide range of services auto shipping companies offer. You can choose between open, closed, or even door-to-door transport, out of which open transport is the cheapest. So, depending on how much you're willing to spend, choose your preferred route of shipping. Auto shipping companies also have the necessary licenses, permits, including insurance coverages. Considering all these offered services, we can say that your vehicle is in safe hands.
Also See: Top Car Shipping Companies | Do Car Shipping Companies Have GPS Tracking?
The Cost Of Shipping A Car
The prices of the auto shipping industry always fluctuate. Here are some factors that determine the cost of shipping:
The time of the year: Summer is the peak moving season. Here, the costs hit the roof!
Model, condition, and size of the car: Each company have varying price ranges
Distance of the travel: The rate per mile is lower for long distance travels
The choice of service: open, closed, or door-to-door transportation
The insurance plan taken
See also: How to File a Car Shipping Insurance Claim?
Shipping A Car Via An Auto Shipping Company: For distances under 200 miles, auto shipping companies charge around $2 per mile, whereas distances over 1,000 miles will cost approximately 70 cents per mile. Considering the factors mentioned above, the overall cost will fetch around $502 to $1,504.
With A Driveaway: Again, based on the above factors, it could cost you around $202 to $901 to hire a driver to transport your car. However, these rates fluctuate from company to company. Hence, confirm beforehand.
See Also: Cost of Transporting a Vehicle
How Do Auto Shipping Companies Work?
Auto shipping companies have a standardized procedure as to how they go about their shipping. Read the following steps so that you get a clearer understanding of the process:
Once you've booked your company and decided on your quote, you'll be asked to finalize a date and time for the vehicle to be picked up. Some companies may even ask for some amount of initial payment for their services.
When the carrier arrives on the day of pickup, the condition of the vehicle will be checked and that is noted on the bill of lading. Ensure that you have a copy of this bill as well. It becomes useful while checking for damages after delivery.
On the day of delivery, the carrier will contact you to ensure whether you're available to collect your car. When your car arrives, check for any damages carefully and compare it with the bill of lading. You may check our article on How to deal with car Damage During Transportation. If everything is fine, sign the bill of lading after delivery and pay any outstanding dues at that time as well.
See Also: Get An Auto Transport Quote?
Preparing Your Car For Shipping
Preparation is key for anything to be successful. Regardless of the mode of transport you choose to transport your car with, keep these points in mind to prevent any incidents from happening during the transit. After all, prevention is better than cure!
First things first, get your documents in order, which includes insurances, ID proofs, etc You don't want to fall into legal complications just because you forgot a document. That's why create a checklist of some sort which will act as a reminder.
Check if you have any valuables in the car. If possible, try not to store any of them even if companies do allow some amount of things to store in the car. Anything can happen while in transit and you don't want any of your valuables getting damaged.
If the body of your car has any loose parts or ends, remove them as soon as possible. This is to avoid any accidents from occurring to those transporting your car.
Have a thorough inspection of your car. Check the brakes, engine, windshields, etc are in working condition. If you're planning to drive or hire someone, get your vehicle serviced a few days before the move. You don't want you or the driver to be stranded because of a faulty engine.
Some Auto Shipping Companies To Consider
Searching for reliable auto shipping companies can be a task. Despite the Internet, making out which ones are genuine or not can be difficult. Here are some ones that are definitely genuine and a bang for your buck:
Conclusion
Whichever mode of transportation you choose to transport your car, keep in mind that effective planning is key. You don't want to be running around at the last moment to make things happen. Be organized and we're sure you'll have a successful commute. If you plan on hiring an auto shipping company, ensure that you do your research first to get only the legit ones. If you're moving soon, it's time to start planning right now!
FAQs
How Much Does It Cost To Transport A Car Cross-Country?
If you're planning to ship your car on an open carrier, the approximate cost would be around $1,080. For a trip less than 500 miles, the total will amount to $630.
What Are Some Ways To Transport Your Car Cross Country?
Here are some ways you can consider to transport your car cross country:
Drive the car yourself
Book a driveaway
Transport it via rail
Hire an auto shipping company
What Is The Cheapest Way To Ship A Car?
Open transport is the cheapest way to ship a car. It will save you more dollars than an enclosed carrier, so if you're looking to reduce costs, try this mode.
Also Read: Top Cross Country Moving Companies | Move My Leased Car Out of State