Can I Move My Leased Car Out of State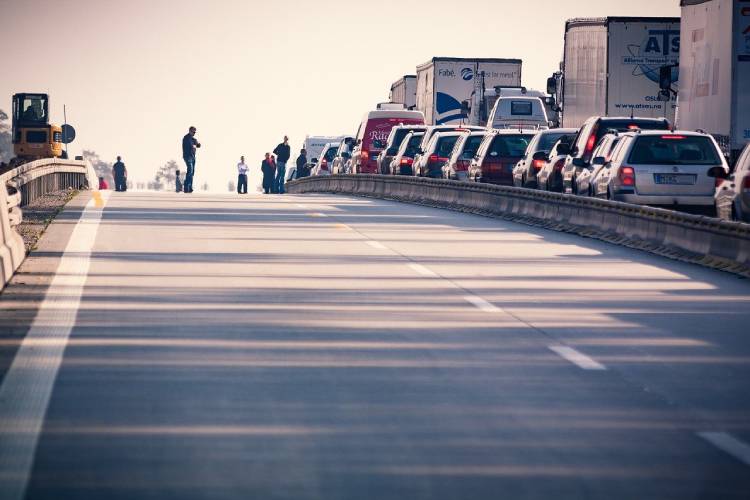 Do you want to move out of state, but you are hesitant because your car is still under a lease? Did you know that it's possible to move your leased car as well as the rest of your household goods and drive to your new state without any hassle? It sounds too good to be true, but let's discuss it below.
The fact that you are still under a contract with your leasing company is not reason enough to stop you from moving. The lien on your car will be transferred to the new state where you are going, so this means that if anything happens to the vehicle while it's in your new home state, then the leasing company has an obligation to go after any possible person, in this case, would be you, who is responsible for the vehicle. This also goes for traffic citations and any other fine you may have to pay when you are in your new state.
Look Over The Lease Agreement
The lease agreement may not allow moving your leased car out of state, so read the lease agreement properly before you continue. You may have to pay additional fees or penalties if you plan on moving your leased car out of state. It's important to note that each lease agreement is unique; hence it is necessary to read the agreement carefully and ask your leasing company for help if you need some clarifications on some of the terms and conditions.
Make Sure To Notify Your Leasing Company
It is important to make sure you are upfront with your leasing company about your desire to move. This way, there are no surprises down the road. Also, good business practice suggests that it is always best to notify your leasing company if you are planning on moving out of state to prepare for any possible road bumps that may come up during the process.
Get in touch with your leasing company and ask them if they can provide you with a letter of intent stating their willingness to move the lien on your vehicle along with you when you go out of state. When shipping your car, driving it, or having someone else drive it across state lines, you can use this letter.
Complete the Paperwork
Keep in mind that most lease agreements give you the option to relocate with your leased car, but you must notify the lessor ahead of time. This way, if you need any additional paperwork to register the vehicle in a new state, the lessor should be ready to assist you.
Remember that the leasing business is still the owner of the leased vehicle, even though you are driving it. The vehicle owner's name should match the leasing company's name; otherwise, it will raise many eyebrows regarding suspicious activity. Also, depending on which state you are moving to, your lessor needs to produce certain documents to register the car in a new state.
The same thing applies to your insurance. If your insurance company checks your driving record and notices that you are driving a leased vehicle in an area where you don't live or work, they may refuse to cover you, or your rates may suddenly go up. Hence, informing your lessor and completing the required paperwork beforehand is recommended.
Prepare For the Return of Your Leased Vehicle.
Check the expiration date of your lease agreement before moving out of state. Plus, check with the leasing company to see whether they have a licensed dealership in your destination state. If not, it is advisable to return your vehicle to the leasing company. When you move to a new state permanently, your leased automobile will have to be returned from where it all began in most situations.
If the leasing company doesn't have a dealership in your new state, then they may ask you to return the car to another state and ship it back or drive it out of your pocket. If you want to drive it out of your pocket, make sure to check with the destination state's DMV because if they see that you do not live there, then they may refuse to register the car, and you won't be able to drive it.
Be Aware of the Tax Situation
Every state has a different tax situation for leased vehicles, so be aware of the tax situation of the destination state. Some states don't require a vehicle tax on leased cars, but that depends on the state you are moving to. Plus, if the car is not registered in your name, you may still have to pay taxes. It's recommended to get in touch with the destination state's DMV for more information.
There are two ways to calculate tax liability associated with a vehicle lease. Some states charge taxes at the start of a car lease, while others charge them throughout the contract term. Suppose you are moving to a jurisdiction where the state charges in July, for example, and you have already paid the vehicle tax in another state. In that case, you will probably be required to pay an extra amount as tax.
Also See: List of States with Lowest Taxes
What Will It Cost To Move Leased Car Out of State
Until recently, moving a leased car out of state was not only pricey, but it involved a lot of paperwork. However, this is not so any longer. Thanks to technological advances, today, it's easier than ever before to transfer a lease from one state to another.
Sometimes there are costs involved, but they are very minimal, and you can set up a payment plan with the leasing company if required. If your new place of residence isn't too far away from your former state, then they might also waive fees by charging you a slightly higher rate than the normal mileage fee.
If you are leasing through Hertz or Enterprise, they have a program where you can transfer or terminate your contract before the term is over without any penalties. Of course, if it's still early in your lease when you want to move then, they will charge you an early termination fee.
What Documents Are Needed For Moving Leased Car Out of State
You'll need to provide several documents for the leasing company to be able to release the lien and transfer it to your new state:
Photo ID, Proof of Vehicle Insurance, Your new Address
The leasing company will ask to see all three documents to release the lien and transfer it to your new state. Once you show these documents, they will cancel your contract free of charge. Once you have completed this step, there are two final requirements left:
Submit an odometer statement of the distance driven since your last payment.
Submit proof of insurance for your new state.
This is the only additional cost that you might have to pay, but it will depend on your new state's DMV, so this will be something that you will need to do when you get there.
What To Do If You Can't Bring Your Leased Car?
It is not always possible to move your leased car out of state for several reasons. So what to do if you can't bring your leased car? Keep reading.
If you cannot move your car to the new state, you may leave it in your old state, but there are some consequences. First of all, if you're leasing through a dealership, they will probably charge an early termination fee since you're not returning the vehicle to them. Second of all, if the lease has only one or two years left, then you might have to pay an early termination fee even though you are not taking the vehicle with you. Or you may also look for someone to take over your lease if your lease agreement allows it. Many leasing firms have restrictions on who can assume a lease and when, and they will charge you a fee.
How To Register a Leased Car in Another State?
Once you reach the destination state, you must register your leased car. Each state has different requirements for this, but some general steps can be taken to move a leased car out of state.
First, ask your leasing company or dealer to submit the car's title that you received in your contract so that you can apply for a new certificate of title in the new state. Then gather all the required documents; the best way to do this is to contact the local DMV office of the new state; they will guide you.
There are several documents that you need to bring for the dealer or leasing company to transfer the title: Photo ID Proof of Vehicle Insurance Current, Valid Registration Current Odometer Statement Proof of insurance from the leasing company.
Once you have gathered all the documents and brought them to the dealer or leasing company, they will be able to transfer your car's title into your name. If you missed a deadline, contact your DMV for information about late fees and penalties when it comes to registration.
Conclusion
Yes, you can move your leased car out of state but make sure that your lease is transferred to your new state by following the steps mentioned, and ensure that you have all required documents with you. If, for some reason, they cannot transfer the title, then try to look for someone else to take over your lease or leave it in your old state if not possible.
Frequently Asked Questions
Can I move to a different state with a leased car?
Yes, you can. But you need to be aware of the new state's laws, taxes, and fees applicable to your leased vehicle. You also need to notify your leasing company that you went into a different state.
Can I move my leased car out of state if it is an accident?
If your leased vehicle was in an accident and you don't want to drive it anymore, then contact the leasing company or dealer and tell them about the incident. Most likely, they will be more than willing to cancel your contract, which is a great benefit for you. A good thing to know about leasing companies is that they do not want cars back with hail dents or any other type of vehicle accident.
What do you do with a leased car when you move?
All of your leases state that you must return the automobile to the spot where you leased it. On the other hand, some large leasing businesses may have offices in your new home state and might allow you to move your leased car to move. Contact them and ask what they suggest. If you cannot transfer your leased vehicle to the new state, leaving the car in your old state is possible.
Can I keep my leased car when moving out of state?
If you were moving out of state and registered as the primary driver on your lease agreement, then most likely no. Anytime that you do not fulfill your lease agreement, you must return the car to where you leased it or work it out with your leasing company or dealer.
Can you switch lease cars?
If your current lease is up, you may be able to roll it over into a new one at the dealership. You'll still have to pay early exit charges, but they'll be built into your monthly car loan payments. You can also ask about switching to an identical car.
Also See: List of best Out of State Movers in the US | Best Car Shipping Companies