How to File a Car Shipping Insurance Claim?


VanLines Inc
Secure Storage
Easy Booking Process
Fully Trained Employees
GET QUOTE

Colonial Van Lines
Storage Services
Long-Distance Moves
Corporate Relocations
GET QUOTE

Moving APT
Available Nationwide
Award-Winning Movers
Extensive Vetting Process
GET QUOTE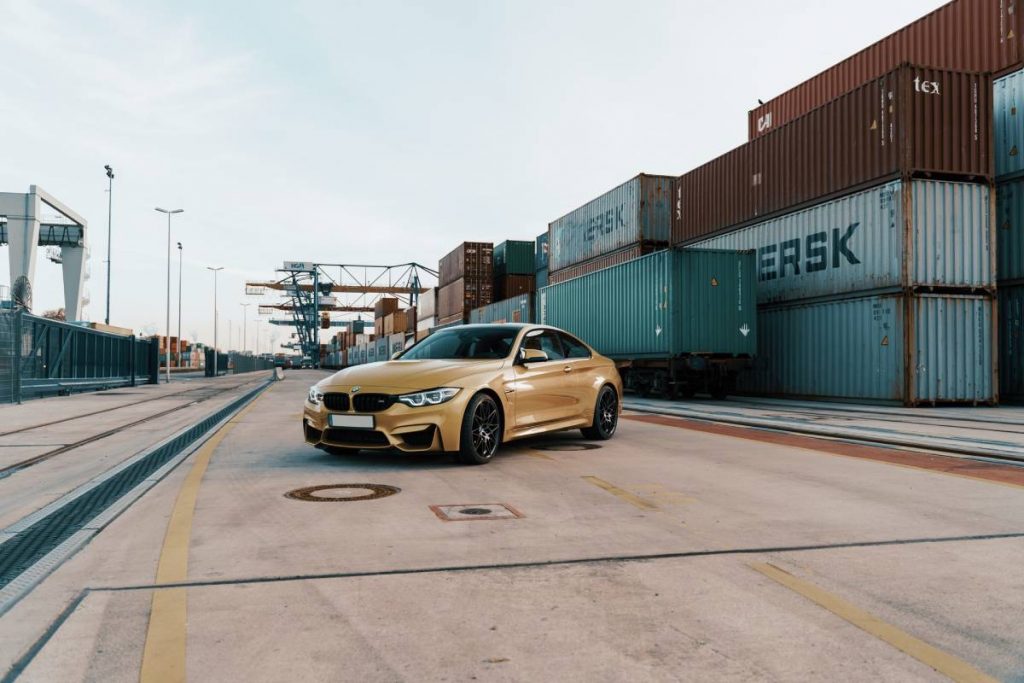 Tell us something. When you were kids, did words like 'insurance', 'liability', 'valuation', and 'policy' scare you? Come on, admit it. Honesty is the best policy.
So what does it mean to insure your car? In the simplest terms, an automobile insurance policy financially protects a vehicle against any unforeseen damages. When it comes to car shipping insurance, it means to cover any damages that might occur at the time of loading the car into a carrier, when it is in transit, and during unloading. While it's rare that cars in automobile carriers sustain any kind of damages (given the professional manner in which they are loaded by the experts), it's still important to work out an insurance policy with your auto transport company just to be on the safe side and for your own peace of mind. Here are all the steps involved in filing a car shipping insurance claim.
Why Do You Need A Car Shipping Insurance?
Your car is perhaps your most valuable possession after your house, as a result of which you do not want to take any risk with its shipment. Naturally, anyone would want to receive their car at their new residence with only as many scratches as there were at the time of dispatch.
According to law by FMCSA (Federal Motor Carrier Safety Administration), all the active auto shipping companies must have insurance for the vehicles that they transport. The companies provide their customers with basic liability coverage which may not be acceptable to all the users as it covers just a fraction of the total cost. In such a situation, additional insurance coverage can be purchased from your auto transport company. The cost of this additional insurance will vary from company to company.
How To File A Claim?
Know The Companies Involved
Does the moving company that you hired for your household items also offer auto relocation services? You must have an answer to this question. If it doesn't, you'll need to look for another company that specializes in shipping vehicles. And you need to be careful with your communication with both the companies.
Another possible scenario is you hiring a brokerage company for your move. A brokerage company does not have its own moving trucks or staff. It just plays the role of a mediator between clients and professional auto shipping companies. It provides its services through authorized third-party companies. In this case, you'll again be dealing with two companies. The insurance is provided by the auto carrier and not the brokerage company. The brokerage company will be there only to resolve any disputes that might arise during shipping.
Document The Damage Done
The driver from the auto shipping company will provide you with a bill of lading at the time of pickup. But what's a bill of lading? It's a legally binding document in which the condition of your vehicle is documented thoroughly. To avoid any inconsistencies, you need to describe the condition of the car as accurately as possible. The same step is required to be repeated when the carrier brings your car to the destination. A thorough check on your part will be necessary so that you can bring it to the attention of the driver then and there. To minimize issues, you and the driver need to be on the same page.
There will be an elaborate comparison between the condition of your car before and after the shipping. Therefore, you need to be extremely careful because the whole procedure ends as soon as you sign the bill of lading and in case you find something wrong later on, you won't be able to raise a complaint.
See also: 5 Best Car Shipping Companies
Contact Your Broker
In case you're working with a broker to transport your vehicle, your best course of action would be to contact them directly. The whole process of insurance claiming is usually handled by them. If the driver is at fault for the damage to your vehicle, a reputable broker/auto transport company would ensure that you're compensated for it.
Register A Complaint
In the rare case that the company refuses to acknowledge the damages, you can lodge a complaint against it through Better Business Bureau. You can also reach out to the US Department of Transportation if your car has been transported over state lines. The FMCSA also has a provision for you to register a complaint against the auto transport company/broker.
This isn't an ideal solution and not something to look forward to, but when all else fails, you'll have no choice but to lawyer up! Keep in mind that this step involves a lot of time, money, and effort. But if your vehicle is significantly damaged, this very well might be the only option left to claim your insurance.
Documents Needed
It goes without saying that this is the most important step in any of the tedious procedures. Missing even a single important document can halt the whole process. Before the driver and the carrier reach you, it's advisable to put all the documents in one folder and be ready. The documents that will be required for shipping your car are:
Proof that the car belongs to you
Your personal IDs like passport or driving license. Make sure that they're not expired
Original title and proof of registration
Your car's insurance
Things To Keep In Mind
Understand The Policy Completely
Before finalizing the auto shipping company for your car, it's advisable to check the insurance policy of the company and see whether it meets your expectations or not. In some exceptional cases, customers have complained about some of the shipping companies imposing waivers in their contracts which negates them of any responsibility for potential damage that might occur during the shipping. This makes it all the more important to know about the company's policies regarding insurance in order to avoid any surprises later on.
Request Proof Of Insurance
Before sealing the deal, make sure to ask your auto shipping company to provide you with valid proof of insurance. This is a law enforced by the FMCSA. In most cases, you don't need to worry about it either. All the top-rated companies will have no objection to showing you the proof. In case there's a company that refuses or hesitates to do so, you might want to move on and get in touch with another one.
You need to stay sharp and understand every detail of the company's policy. This is where you clear all your doubts. You must know how much the company is willing to reimburse you in case of any damage.
Get Written Confirmation For Everything
For a car shipping insurance contract, or anything for that matter, always insist on written confirmations and agreements. This helps you keep a track of everything and more importantly doubles up as proof in the event your vehicle is damaged during transit.
Turn Into A Pro Photographer
This is an important step. When the driver shows up with the carrier to pick your car, click a lot of photographs and even make videos of the car in front of him. And repeat the process as soon as your car reaches you at your new residence. This will help you prove that the car was damaged in the carrier's possession. If you don't have proof of damage, it will make your case really weak and even if the damages occur during transit, you won't be able to claim for them.
Remove Everything From The Car
Most auto shipping companies won't cover any loss or damage that's happened to the interior of the car. That's why you should remove each and every loose item within the car like the electronics, air fresheners, CDs etc. This also helps reduce the risk of someone breaking into your car and stealing them, and in the unlikely event that they do, the auto shipping company won't be liable to pay for the losses!
Conclusion
Just like everything else, the whole process of filing a car shipping insurance claim can be absolutely smooth and hassle-free if you're prepared. And while it's rare for vehicles to suffer damages while in transit, you still must know everything about the whole process and your auto shipping company so that you can decide whether you need additional insurance or not.
FAQs On How To File A Car Shipping Insurance Claim
Which Insurance Covers Car Shipping?
FMCSA has made it compulsory for all auto shipping companies to have coverage for the vehicles that are transported by them. These companies offer liability and cargo protection that ensure protection and coverage of the car in case there is any damage during transit. However, it is advisable to double-check with the shipping company that you have roped in.
Does A Brokerage Company Provide Car Shipping Insurance?
No, a brokerage company only provides its services through authorized third-party companies and does not provide insurance itself.
Is It Cheaper To Ship A Car Across The Country Or Drive Yourself?
This is something that will totally depend upon your needs. It's no secret that driving across the country will take a lot of your precious time. In addition, you'll be spending on gas, food, lodging, etc. Shipping your car through a carrier is a cheaper option than driving yourself.
See also: 5 Best Enclosed Car Shipping Companies in the U.S. | International Car Shipping Guide 2022 | What to Do if Your Car is Damaged During Transportation | What To Do If Movers Are Holding Your Things Hostage