International Car Shipping Guide 2022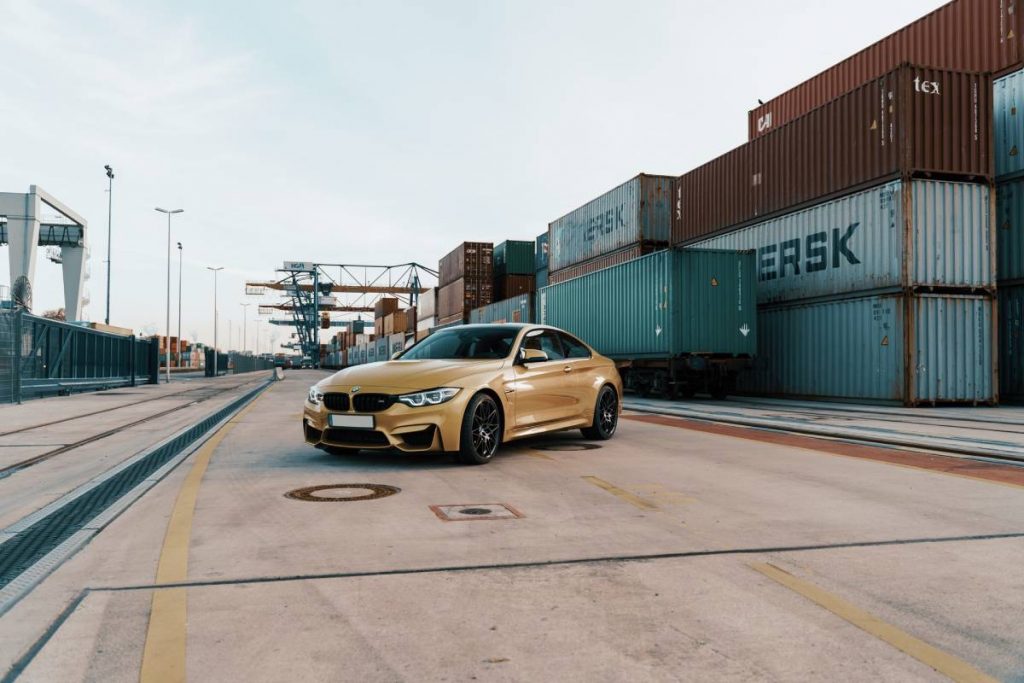 A car is not just a mode of transportation that you own. For many, it is a friend who has been there through the journey of life. From the first down payment to your first drive with your partner, it carries a lot of memories along with the miles and we understand if you do not want to leave it behind as you move forward.
An international move is a big deal and if you are reading this article, we are guessing that you do not plan to leave your reliable car behind. Shipping your car internationally will certainly be tricky and expensive but on the bright side, it is still cheaper than buying a new car. Ultimately, you cannot measure memories with money. We are here to help you out with all the necessary information which will help you navigate your car shipping internationally.
How To Begin
The beginning is the most important part of anything and it is true with deciding your moving journey too. Once you figure out how to begin, the rest of the journey gets a little easier and we would recommend you start with research. Shipping your car internationally can be tricky but there are various moving companies offering this service. The easiest way to eliminate uncertainty is by going in the right research direction. Always make sure that the company you decide to go with is licensed, insured, and legally bonded.
Comparing multiple companies and taking time with the process is absolutely necessary because it is not a small local move. Because it is an international move, it is also important to check that the moving company works with third parties too. Do not forget to make sure the third parties are also properly licensed, bonded, and insured. You need to be extra cautious while making a decision and do make sure to go through the reviews across platforms like Google, Yelp, Better Business Bureau, and Angi to get better clarity regarding their services.
Benefits Of Hiring An International Car Shipping Service
A car can help you move on your own but you certainly can't easily move a car across countries. Here comes the absolute need to hire a professional car shipping service. There are many benefits if you have a professional and capable shipping service on board, some of them being:
Hiring a professional service means that they make many of your problems theirs.
Having a medium to deal with shipping saves a lot of time and energy.
A moving company handles much of your documentation too and guides you along the way.
They will tell you the things you should and should not do with reference to preparing your car for the move.
They will also inform you about the gas requirements while your car is on the road.
Necessary Documents To Keep Handy
Documentation is a crucial aspect of this process and we're here to give you a heads up: international car shipping involves plenty of paperwork. Small legalities and documentation can be handled by your moving company but you should be prepared with all the necessary documents beforehand to avoid any last-minute relocation hazards. It is an international move so you will need to provide all the documents to the U.S Port of Entry which is the official government body that handles all the international shipping. Know that you need to file these documents at least 3 days before your designated move. You will need a filled out U.S. Customs and Border Protection Vehicle Export Cover Sheet along with an original Certificate of Title for the vehicle or a certified copy of the original, plus two additional copies of both.
In case there is a lien on your car, you will need an official letter from your lien-holder giving you permission to take the car out of the country. Along with this letter, you must include the make, model, and year of your car, as well as its VIN and a clear statement entitling you to transport the car overseas. We would also strongly recommend you get in touch with someone from the U.S Port Of Entry before you go with the documents in case there are any additional requirements. The main point is to never take proper documentation for granted or leave it for the last minute as it can cause unnecessary delays and might be a waste of money too.
Things To Keep In Mind
Even if you hire an incredible moving and shipping company, they can only help you to a certain extent. In the end, it's your car and your move, hence you need to be prepared and informed to avoid any instance of last-minute chaos. You would require money, planning, and time to successfully execute an international car move, along with which you should also keep in mind certain things which are as follows:
Consult with your movers before making any decisions about the stuff you are keeping in your car.
We would advise you to be familiar with the shipping laws of the place you are moving to and from.
There can be many last-minute expenses so we would advise you to always set aside a rainy-day fund for emergencies or added expenses.
Always get multiple quotes from acclaimed moving companies before finalizing the one.
Do not try to keep moving things inside your car while shipping internationally. Many moving companies will also forbid you from doing so as it can create problems during the move.
Do not keep your important documents in the car while it is being shipped. Always keep them with yourself to be on the safe side.
Do not go for an unlicensed and uninsured moving company just to save some bucks, as it can get you in trouble and the probability of misfortune also increases.
We would also advise you to get your car properly washed–both internally and externally– before the move so that there are no junk or illegal items in there by any chance.
Cost Approximation
An international move will be expensive but many factors can affect the overall price of the move. It will obviously be a lot more expensive than long-distance or local moves so make sure to prepare your mind (and budget) for the expenses. Distance is one big factor that will affect your overall pricing along with the quotations offered by the companies. Though many factors can influence the price, international car shipping might cost you from around $1,000 to $2,000. Keep in mind that there will be various additional costs other than this amount that can be in the form of:
Additional Taxes
There are various taxes that you will need to pay for an international move and if you add a car shipping to the mix, taxes increase accordingly. Your shipping company and designated person will provide you with all the information about the additional taxes, some of which are in the form of sales tax, transportation fees, and even processing fees among a few.
Custom Charges
You will need to pay customs charges for all the items in case of international shipping. This applies to shipping your car too. The custom charges differ in different countries so it will be better to get in touch with an official prior to having an estimate. Mostly the charges are counted on the basis of the weight of your item and it will be much higher in the case of a car, so be prepared to spend a decent amount on the customs fees. Again, there is a possibility that your country might have lenient policies when it comes to custom charges but sometimes, they can be insanely high too.
Agent Charges
Once your car gets to the new port, a local agent will need to be involved in unloading it and they will be the ones looking at the custom charges. It can also vary largely depending upon the country you have decided to move to. These agents are appointed by the government under the particular company and, thus, have fixed pricing, so the possibility of negotiation will also be less.
Additional Insurances
You will need a lot of coverage because international shipping involves a huge possibility of damage and accidents. In order to be fully certain, buy supplemental insurance. Supplemental insurance is basically an investment for your car that will protect it when it's on the open water. Always have clear communication with your car insurance policy-holder and be informed about the areas they cover. Marine insurance would either be a part of your car plan or you can add it if your moving company offers that to assure maximum coverage.
See also: How to File a Car Shipping Insurance Claim? | What can be done if Your Car is Damaged During Transportation
Some Moving Companies Offering International Car Shipping Services
AutoShippers
Ship Cars
CARS Europe
Andrews Shipping
ShipMyCar
Excess International
There are many moving companies that offer international car shipping services other than these. Whichever company you hire, be very thorough about its licensing and insurance policies. Do not even consider the companies that don't qualify for these criteria. Select one among the many good, reputable, and reliable ones in the market even if they are a little more expensive as compared to the new and unlicenced companies that can pose a huge risk.
Also Read: How Do I Transport My Car Cross Country?
We understand that deciding to move internationally is a big decision in itself. You are not only leaving your old life behind but are also starting over, which is both scary and brave. Having your trusted car with you can work as a comfort element while you try to settle down in a new country. International car shipping is daunting like everything else but it can be a hassle-free process if you select a trustworthy moving company. Just having the right company on board can solve a lot of your problems and we hope that our guidance and tips will help you make the right decision.
FAQs On International Car Shipping Services
What Is The Cheapest Way To Ship A Car Overseas?
Firstly, we would strongly advise you to focus on reputable and reliable companies because international shipping is a complex process. Instead of following a haphazard method to save a few bucks which adds to the risk, we would advise you to hire a licensed and bonded moving company with expertise in international car shipping. Roll-on/roll-off (RORO) shipping is considered the simplest and cheapest method of having a car shipped internationally. It basically employs cargo ships that are designed to carry wheeled cargo, such as cars, trucks, semi-trailer trucks, buses, trailers, etc. Again, the company you hire plays a huge role vis-à-vis your overall costing.
Can I Ship A Car That Is Financed?
If your car is financed or on a lease, it is not entirely your own so you cannot just ship it with your own documents. You will need the permission of your lien-holder which should be in the written form. You will also need to attach a lien authorization letter along with a copy of the Title. Both of these documents should be notarized by the lienholder. You will need to submit these documents 72 hours prior to the office of the U.S Port of Entry. They will let you know if there are any other requirements but mostly you should be able to transfer your car after approval.
Can You Ship A Car Overseas Without A Title?
Anything without proven ownership can not be shipped due to obvious reasons and a Title is an important legal document that proves your ownership of the car. There are still alternatives where you can ship your car internationally without a Title but you should consult your moving company regarding this. Generally, if you are trying to ship a car overseas without a Title, you will need alternate documentation that proves legitimate ownership.
Without proving your ownership, you basically have no right to transport the vehicle as legally, there is no proof that it belongs to you at all. In order to avoid any conflict, you will also need to prove to Customs that the procurement of the vehicle was a bonafide transaction and that the vehicle presented for export is not stolen. Overall, it can be a time-consuming process but it certainly is not impossible. Our best advice will be to keep the Title with you to avoid extra efforts.