Step-By-Step Office Moving Checklist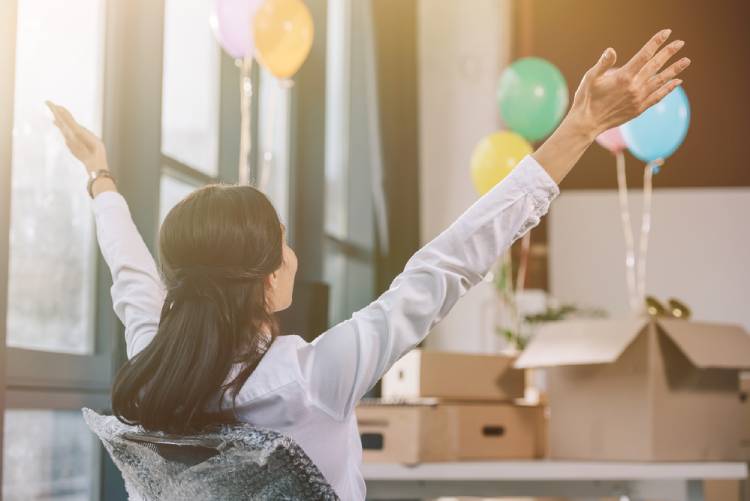 Office moves are the worst. Whether you're doing it to expand your company or yourself, there is no way to make office moving easy. It's a tedious process that can take days or months of planning and execution.
But, with this article, we've compiled all the information you need to make an office move without any hassle or headaches! We'll go over everything from how to prepare your space beforehand, so you don't have problems when it comes time for packing up your supplies to what items are most important to pack first on the day of the move itself. So please sit back, relax and read on as we walk through every step of completing an office move like a pro!
Why You Might Consider Relocating Your Office?
Before beginning with the office moving process, consider the office move's requirement. Remember that it might be a small movement within the office or a large one of your rooms to another location.
It depends on what type of office moving services you want to take from professional movers. Moreover, this very first step is very important because if you do not consider all the reasons why you want to move and the requirements for your move, there is a chance for you to make mistakes. There are several reasons for relocating an office, but determining the reasons early in the process can help you build a more strategic, well-planned office relocation procedure.
Growth in Business
As your company expands, it's critical to anticipate growth in terms of your physical space. You need to know how your company will grow to plan for the increased space needs of your employees, their work functions, and how they interact with one another. Any future growth should be considered during the planning phase of your office move because it's more cost-effective to anticipate this type of growth early on rather than later on when you're stuck trying to reorganize the office to fit your needs. You may know about Top Cities for Business Graduates to Move to in our Article.
Productivity Boosting Techniques
The environment has a huge impact on your employees and customers. By changing the location of your office, there are chances that it might increase the productivity among your employees. Also, changing the work environment will give them a fresh look and new perspective on what you do.
For Attracting more Customer
Your workplace should communicate what your company believes in. A well-organized and welcoming office can give your company a great first impression to anyone who steps in the door. A disorganized and unfriendly workspace is going to reflect poorly on your business, and you'll likely lose customers over it. Hence Moving your office to a better and bigger place will definitely attract more customers.
Hire New Employees
If you want to hire new employees for your company, you can also move your office to a new location to attract them. In addition, hiring new employees will increase the workload. So that to accommodate the needs of your employees, you can move your office to a place where more workspace is available.
Office Moving Checklist
Since you've figured out why you want to shift or move your office from one location to another, let's proceed to the next step, we've created an easy-to-follow office moving checklist for you to make sure that no detail is left out.
Prepare your workplace in advance by clearing out unnecessary items and organizing paperwork. You'll thank yourself later when it's time for packing.
In the weeks leading up to your office move, get in touch with your building's management and any other companies that may be sharing the facilities of your workplace. Make sure you have a direct line of communication going forward. You don't want anybody moving in or out of the space during planning.
Research your relocation company and what they offer. Call them up and ask as many questions as you can think of, even if they may seem like silly questions to you. The chances are that the more informed you are on the phone, the less likely you'll end up with a faulty service or an unfair deal.
If you're planning on hiring a moving company, make sure to get in touch with them at least 7-10 days before your office move. They'll require this time frame to plan their work and ensure that they meet your proposed date for the big day.
Hire only trustworthy professionals such as movers to help you with the relocation. Make reference checks and find out about their past work experience when screening potential helpers.
Also See: Top Full Service Moving Companies in the US
Moving Day Checklist
Now that all of your preparations are complete, it's time to get down to business! Let's look at what you'll need to make sure everything goes smoothly on moving day.
First and foremost, you'll need plenty of boxes. Not just small ones that can fit one or two items each, but larger packing boxes that can house the bulk of your office supplies. You may also want to consider getting some used boxes from local grocery stores if they'll be able to provide them. Consider reading our blog on Types of moving Boxes to get info on more variety of boxes available.
If you're planning on packing up your computer, printer, or other delicate equipment yourself, make sure you have a protective case at the very least that these items can fit into. You may also want to consider getting a special insurance plan to protect them during transit.
Now that all of your employees' information is backed up on a secure thumb drive, have one of your employees bring it along to work on the day of the move.
If you're planning on packing up yourself, make sure you have a range of boxes and heavy-duty packing supplies ready to go for when movers arrive at your space!
Identify the Expenses
The next step you need to do is identify all the expenses that'll be present during your office move, and then divide those costs among all the people involved. For example, you'll need to pay for boxes and other packing supplies that your employees use up in the course of their work. You'll also need to pay for renting a storage space in which you can keep all your supplies until they're needed.
To avoid any last-minute surprises, take a moment to count up how much everything will cost you, and have your employees contribute to the expenses accordingly.
It would be best if you considered paying for rent (including rent reviews and VAT), deposits and dilapidation fees, contract break fees, administrative/agency fees, security, removal company/relocation suppliers, storage fees, insurance, service charges, refurbishment/interior design fees, utilities, connectivity and communications provider fees and post redirection.
Make a Budget
After identifying all the costs, it is advisable to make a budget and stick to it strictly. Don't overspend on something you can do without. And if you can cut down spending on something, do it. Consider all the expenses and prepare a budget accordingly.
Other Factors to Keep in Mind
Plan your move to avoid last-minute stress. Plus, make a budget and keep track of your expenses. Refer to our article on managing stress while moving to learn more about this.
Hire an office move manager to help with the process.
Pack your valuables and office essentials separately so that they can be easily found if misplaced or lost.
Create a timetable for your business relocation that specifies when new technology and systems must be implemented.
Before moving, research your new location and ensure that you understand its IT capabilities, facilities, and utilities.
Make a list of your office's problems and solutions. Consider modifications to workstations, IT systems, and fittings if necessary.
Take into account how your company relocation will influence any existing projects you're working on.
If you currently have a place on rent, discuss your contract with your current owner before leaving the place.
Things to Avoid While Moving Your Business
Never try to move your office by yourself. While it may be very appealing, you might feel that you can save a lot of money in this way. But that's not true. Moving by yourself can be very stressful, tiring, and time-consuming. Hence always hire a professional
Never leave anything related to the relocation process to the last moment.
Don't underestimate your budget and the costs involved in relocation.
Don't exclude your employees or customers from the process.
Conclusion
Moving an office can be a daunting task, but it can be a lot easier if you break it down into smaller steps and take the time to plan everything out. By following our step-by-step office moving checklist, you can make sure that your move goes as smoothly as possible. Keep in mind that there may be some unexpected expenses along the way, so it's important to have a budget and stick to it. And lastly, don't forget to enjoy the process! It might be stressful at times, but getting settled into your new office is worth celebrating.
Frequently Asked Questions
What needs to be done when moving offices?
When you're moving your business, first get a better understanding of the old location such as area, property, and any damage, check the furniture and electricity facilities. Make a budget and hire a professional mover to shift your belongings.
Why should you hire an office mover?
There are several reasons to hire an office mover. An office mover will plan everything beforehand and budget before doing anything. He is aware of all the jobs and will do everything accordingly. An office mover will ensure that your belongings are in good condition when they reach the destination.
How can you prevent last-minute stress?
By following our step-by-step office moving checklist, you can make sure that your move goes as smoothly as possible. Keep in mind that there may be some unexpected expenses along the way, so it's important to have a budget and stick to it.
How do you coordinate an office move?
Organize moving notes and papers in one place, inform staff of the relocation, organize moving expenses, prepare for after-moving cleanup, discuss and plan with employees with a moving company.