How to Pack Home Audio and Home Theater Equipment


VanLines Inc
Secure Storage
Easy Booking Process
Fully Trained Employees
GET QUOTE

Colonial Van Lines
Storage Services
Long-Distance Moves
Corporate Relocations
GET QUOTE

Moving APT
Available Nationwide
Award-Winning Movers
Extensive Vetting Process
GET QUOTE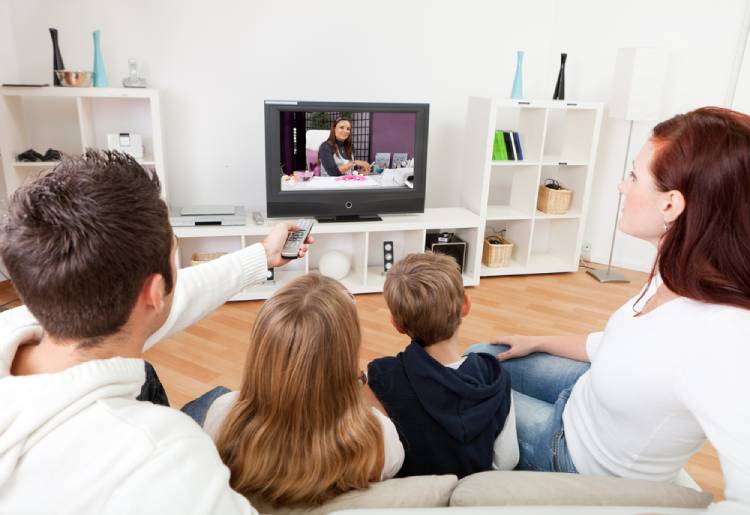 When you pack up your home to move, you will need to pack all of your audio and home theatre equipment. While this might not seem like it would be difficult, if you don't know what steps to take, then it can be a daunting task indeed. You need to figure out how much space you will have in your new home for all of your audio equipment. You can also determine how many pieces of equipment there are to know what needs to be packed up.
The following article will give some tips on packing everything to arrive safely at its new destination.
How to pack your home audio equipment
The first thing you will need to do is get some cardboard boxes and bubble wrap. It's best to use small boxes for this task and ensure that the box size is big enough for your equipment. Once you have these items, please take out your electronic devices and start taking them apart. Do not simply put them into a box and expect that the equipment will not become damaged. You should separate your audio and surround sound components into different boxes.
After taking all of the components out of their original box, repackage them in the new boxes so they are secure and won't slide around. If there is any cardboard leftover from the old packaging, use it to make dividers for the new boxes. This will ensure that everything stays in its place. Once you have completed this step, please put all of your equipment into one larger box and secure it with packing tape or rope.
See Also: Tips to Pack and Move Electronics for your Move
How to pack your home theater equipment
When you pack up your home theater equipment, the only real difference is that you will need to put everything into cases. You can also use the small boxes and dividers mentioned in the previous section to separate cables and accessories. Once everything has been packaged, it's time to pack them up, just like all of your other belongings.
When you are moving home, there is a good chance that your new home will have a smaller living space than you are currently enjoying. To ensure that all of your equipment fits in the new location, it should be packed up carefully and securely before being loaded onto the truck. Once everything is ready for transport, take another look at the equipment list and ensure that you haven't missed anything. The last thing you need is to unpack everything only to find out that you've forgotten a component somewhere.
Once everything is packed, attach the address label to the inside of your front door and get in touch with your moving company so they can schedule a time for delivery. Contact a professional for more information and advice if you have questions about moving home audio and home theater equipment. They will help you get the right packing supplies and ensure that nothing is damaged or misplaced throughout the move.
Tips for packing and transporting your audio and theater equipment
Be sure to be organized when packing. This includes knowing which items go in which boxes and putting them in order from larger to smaller components.
Carefully wrap all of the loose cables and cords you will need for your equipment to work properly into a sturdy piece of cloth or plastic bags before placing them in their respective boxes. This will prevent the cords from getting tangled up or broken during transit.
Label each box on all sides with a permanent marker to identify which room it belongs in. This is especially important when packing your home theater unit because it will include multiple pieces of equipment that may not fit into one box alone. You can also use this opportunity to indicate which room these boxes will be going into so you don't unpack all of your equipment and find out something is missing.
Make sure that you have enough packing materials and, if necessary, rent a moving truck to transport the boxes. If you're renting a truck, read over the agreement to determine what size truck will best fit your needs.
Consider contacting a professional moving company to pack up your equipment. Professional movers are very experienced with this type of work and will have all the necessary supplies to get the job done right.
What to do if something goes wrong during transport
If your equipment is somehow damaged during transport, don't panic! Contact the moving company and let them know what has happened. They will be able to provide you with advice on negotiating a claim or making a claim on your own. If you have purchased renter's insurance, they may even contact the insurance company for you to clarify your policy. If you haven't purchased renter's insurance, the moving company will be able to provide some advice on how to go about filing a claim on your own.
Recommended audio and theater equipment shipping companies
If you have never moved home audio and theater equipment before, it may be a good idea to let someone else get the job done. To get the best service possible from your moving company, you should do some research beforehand to determine which options will be available.
Several companies provide this type of shipping service, including:
United Van Lines
United Van Lines shipping company provides a range of moving services, including household goods commercial and office shipments. They have been in business for over 30 years and offer several insurance coverages depending on your needs.
Mayflower Transit
Mayflower Transit is an agent of Atlas Van Lines. They offer full-service packing and moving services to meet all your needs while ensuring that your equipment will reach its destination in the same condition it started in. You may also consider other full service moving companies.
North American Van Lines
North American Van Lines is one of the industry's oldest and most respected moving companies. They offer several different types of insurance coverage to ensure that your equipment will make it to its destination safely and undamaged.
Allied Van Lines
This company is an agent of Atlas Van Lines. They are one of the top movers in North America and offer some of the most affordable rates.
Also See: Allied Van Lines Review
Petersen Worldwide Movers
Petersen Worldwide Movers only offer moving services in the United States and Canada. They have been in business since 1928 and provide several different types of insurance coverage depending on your needs.
PODS Moving & Storage
PODS Moving & Storage is an excellent option if you have many items that you need to move. They offer several different storage options which can be used in addition to or instead of their moving services, depending on your needs.
IMON International Moving Systems Inc.
Most companies will require you to fill out an inventory list so they can determine how many movers are needed to transport your items safely. This list should include the following information:
Fixtures such as ceiling lights, wall sconces, or portable lamps can't be disassembled.
Items that may be fixtures, but you aren't sure if they could be considered as such. It should probably be counted as a single item if it's not fixed to the house somehow.
If you're using a PODS container to transport your items, this should probably be counted as one large item or more if it's divided into separate rooms.
Items designed for temporary use only, such as outdoor patio furniture and portable generators.
Fixtures like built-in bookcases. 
Items that aren't fixtures but are large.
Any appliances that are in good working order, including microwaves and lawnmowers.
If they're in boxes or cases, you can list what's in each box or case even if you don't know the specific contents.
See Also: Guide to Cheap Moving Boxes
Movitz!
They will come in with a moving truck and enough hand trucks, dollies, and packing materials to properly pack up your home theater equipment. They will then take apart your equipment carefully, wrap it in protective sheets or blankets, load everything into boxes or crates that are specially designed for shipping audio equipment and other sensitive electronics.
Conclusion
When it comes time to move, one of the most important things to remember is how to pack your home audio and home theater equipment. If you don't take the necessary precautions, you could end up with damaged or broken equipment. By researching beforehand and choosing a reputable moving company, you can ensure that your equipment will make it safely to its destination.
FAQ's
How do I pack my home audio and home theater equipment?
There are many different things to consider before you pack up your equipment. For example, is it better to use moving blankets or bubble wrap? Will the movers take the time to disassemble my equipment correctly, or will they just quickly throw everything into boxes? You might want to consider hiring a moving company. A good moving company will have the necessary materials and equipment to pack up your home theater equipment properly, ensuring that it won't be damaged during the move.
How do I choose a moving company?
It would be best to look for several different things when choosing a moving company. How long have they been in business? How many long-distance moves have they made? Refer to the Best Long Distance moving Companies list. What kind of insurance coverage do they offer? Do they provide extra services such as packing up your home theater equipment and providing storage units for items that need to be stored separately from the movie itself?
How much does it cost to hire a moving company?
This will depend on several factors. For example, how many movers will you need? Will they provide packing materials, or do you have to supply these yourself? How long will the move take, and how far is it going? In addition, most moving companies offer several different rates depending on what type of insurance coverage you choose.
Read Also: Cost of Hiring a Moving Company
What if I just want to pack my home theater equipment?
It is certainly possible to pack your home audio and home theater equipment, but there are some things you should know before you decide to do this. Some people choose to take their chances by wrapping their equipment in blankets or bubble wrap, which is rarely a good idea. The best thing to do is get packing boxes designed for audio equipment and home theater equipment. These are specially designed to prevent damage by preventing the contents from moving around too much when transported.
How do I pack my home audio and home theater equipment?
This will depend on what kind of material you're using for packing. Take a look at some of the packing materials below:
Bubble wrap – this material does a great job of protecting your home theater equipment from minor impacts, but larger pieces of equipment should be packed in several layers to prevent any movement.
Blankets – if you're moving across the country, blankets are not particularly practical because they are just as likely to fall off the equipment as they are to stay in place.
Boxes – while boxes aren't particularly protective, they will keep your equipment from falling over and hitting each other. If you're moving across the country, don't use old boxes that have been lying around your home. The best boxes are the ones that have been custom-made for packing up large pieces of home theater equipment. Flat-screen TVs should be placed on their side and protected with padding or bubble wrap. You can read our Guide on Packing TV for Move.
Where can I get packing materials?
If you're using a moving company, they will provide the necessary packing materials. If you decide to pack your home audio and home theater equipment, there are several different places where you can find boxes, bubble wrap, and other packing materials.