How to Pack a TV for Moving | TV Packing Tips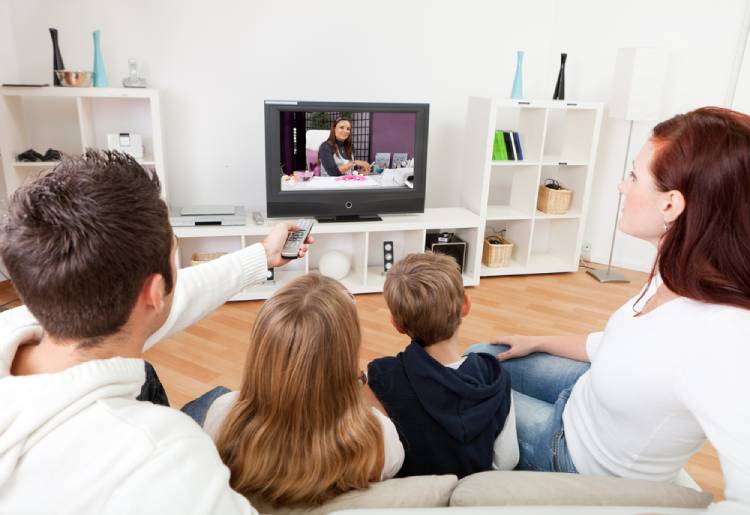 If this is your first time trying to move homes along with your TV set, it's alright to feel like you have no idea about what you're doing. You've probably been binge watching a couple of tutorials on how to pack this high-utility appliance and that's completely alright.
Doing your homework definitely helps when it comes down to wrapping electronics like a TV because it just gets more vulnerable when moved. Besides that, boxing up appliances isn't something that everyone is familiar with, so it can get overwhelming to understand the best method to avoid damage. If you're unsure about where to begin, we can certainly help you with that.
In this blog, we're going to go over things efficiently just like a tutorial video so you're able to successfully protect the screen which has kept you informed and entertained alike. Our TVs surely give us leeway to being couch potatoes, but that's something snatched away when it's time to move it out. Read on to get all the packing information you'll need so that you know how to pack a TV for moving.
The Planning
To Pack Or Not To Pack?
During the entire moving process, you have to spend some time planning if an item must be part of your new house before you seal it in a box. It's absolutely necessary to sell/donate unwanted things and not overload your moving truck with things that shouldn't be travelling with you.
Similarly, before you think of boxing your TV set, you have to ask yourself – Is it worth packing or not? The answer to this is simple. It all depends on the trouble your TV currently gives you and the amount you'll be shelling out to get it to your new place. Try to find a balance between the effort taken to move it and the money you might have to put into buying a new one too.
We advise you to weigh the different options at this step because it's possible that you don't have the time and energy to pack a TV set. If this is the case, you should consider hiring movers in advance. You can certainly get a good deal with movers if you're already using them to pack the other appliances at your place. Overall, ask yourself 3 questions to better evaluate your situation:
Should I really get a new TV?
Am I getting a good deal with a moving company?
Will I save a considerable amount by packing it?
Do note that if you've rented a truck that you'll be driving or hired a moving company exclusively for transporting, you would need to manage and pack your TV set independently. In these two specific cases, it's extremely necessary that you take responsibility for packing your TV efficiently.
Ask For Help
A lot of projects need a minimum of 2 people to work on them and packing a TV just happens to be one of them. There's no room for doubt here because while lifting a TV, you are bound to put some physical strain on your back. It's best to avoid any such risks that can hurt your body. So please don't hesitate to ask a relative, friend or neighbor to help you out with it. For a safe move, it's essential that you're taking care of yourself too and not just the items you're moving.
See also: Moving Safety Tips
Moreover, while moving the TV out, you'll need someone to be your eyes so you can successfully navigate the doorway with a huge TV in your hand. Having a friend around can really help you with simple tasks like opening the door, giving a heads up about the curves to avoid on a staircase and keeping kids out of the picture to prevent mishaps. Trust us, moving your TV from your house to a moving truck is an obstacle race. Although, with the right people around, you can make it to the truck without damaging your back or the TV.
While asking for help, be sure to request your friends way in advance. Be mindful that everyone would have their own commitments and day jobs, so try to pick the weekend to make it easier for the person who has volunteered to help you out.
Get Packing Supplies
Now, before we actually get into the packing process, it's necessary to get the supplies needed in order. Try to get this in place before you call your friends over so that you're not taking more of their time than you already will be. Most of these supplies also come in handy for packing other items, so it's best to buy twice the supplies you think you'll need. Below is the complete list.
List Of Supplies To Pack A TV For Moving
Packing Box
For packing a TV, it's ideally best to use the same box that the TV originally came in. However, chances are that you don't like hoarding cardboard and got rid of that box ages ago. Don't worry, because there are a couple of other alternatives for boxes at home improvement stores.
Here Are The Alternatives If You Don't Have The Original Box –
TV Moving Packing Kit
At stores such as U-Haul, HomeDepot, Walmart and Staples, you will be able to get your hands on a TV moving packing kit that is just the type of box you need to pack your TV. With a packing kit, you can safely transport a flat screen TV starting from 32 till upto 70 inch. These kits also come with foam hinges to protect the edges of the TV. The box itself is a double wall box, a great feature that allows you to get maximum protection for your TV screen, so it's almost as good as having an expert packing it for you.
The only downside of this product is that it's expensive, and although it's called a kit, it doesn't come with everything needed. The TV moving kit falls in the range of $19-$25. And you would still need to spend some more to buy additional padding for filling the space.
Corrugated Box
If you're looking for a more pocket-friendly box, we'd recommend picking a new corrugated box from a home improvement store. We highly suggest not trying to make do with an old box because it won't be able to hold the weight of a TV. So, make sure you're using a brand new corrugated box. Do make sure that it's sturdy enough too.
Now, while picking this box for your TV, you would find it hard to wrap your head around the dimensions needed for such a box. To be frank, you may have to eyeball the size, but apply these two rules before your purchase.
First – Measure the length, width and height of your TV and share this with the store assistant. If you know the model name, share that too so you're able to get some guidance on which box will be the right fit.
Second – Pick a box that's one size bigger than the one suggested so that you will have 3 inches of space on all sides even after you place the TV in it. This is to ensure you have some space for filling the void with padding and supporting the edges of the TV with foam. These are things you shouldn't compromise on.
Custom Box
Lastly, you can also opt to buy blank corrugated cardboard sheets and make your own custom cardboard box. To make your own custom box, you will need a utility knife and would need to fold the flaps of cardboard once you lay your TV on one long layer of corrugated sheet. According to us, this method works better for smaller screens and not a screen that's beyond 40 inch. It's much easier to work your way around packing a smaller screen when you're building the box.
This method of packing might seem familiar to few because it reminds one of the packing style used for Christmas sweets or presents. But keep in mind it's a bit of a DIY project, so you need to put in more time to complete it. We recommend practicing packing with something small that's also in a rectangle shape. You can try creating a box from a corrugated sheet for your computer keyboard and frames as practice. Then apply the same folding method and learnings when you need to pack your TV.
Do note, you will require a lot of tape to seal every fold you make. This process to an extent is easy because corrugated cardboard sheets bend well with a utility knife.
Tape
Once you've got the box, the next item you should be purchasing is tape. This is the most used supply, so be certain you've purchased 2-3 rolls. Would you really want to make errands for more? For packing, we highly recommend getting polyester packing tape or PVC tape, which is ideal for heavy packages like this one. Ensure you're using sufficient tape on the edges as well as securing the bottom of the box. Tape is going to be your go-to supply to seal the openings of the box and to bind the padding together.
Permanent Marker
You would probably already have hold of this supply if you're packing other boxes too. But having a permanent marker is a must to label the box and its contents. You should also be outlining the TV screen area on the outside of the box with a marker so that no one is leaning on the screen and it's enough indication on which side the box should be placed.
Foam Sheets
These sheets are your main source of padding for the TV screen. Get at least 2-3 sheets of EPE foam to wrap it a couple of times around the TV. Foam sheets are soft and protect your screen from attaining scratches, so the material you choose to wrap your TV must be similar to this if you can't get EPE foam sheets.
Bubble Wrap
Keep some bubble wrap handy and consider it as an extra coating of padding during the packing process. Sheets of bubble wrap are best to fill the void in the box too.
Moving Blankets
Most moving companies use moving blankets for TVs and if you wish to replicate their method of packing, you can definitely purchase 1 moving blanket for your TV. A majority of moving blankets come in the size 72×80 inches. This makes it the perfect material to pack the entire body of the TV. A moving blanket would cost you anywhere from $10-$20. In our opinion, it's worth the purchase because this material can save your screen from scratches.
Do note, apart from this, you would also need an ordinary blanket to place the TV on once you've removed it from the wall mount.
Cling Wrap
This is also called mover's stretch plastic wrap and can cost you upto $20. This material works best to bind the padding. It's just an extra step you can take to secure the padding you've put around your TV. It keeps things in place and almost does the same job as tape. If you've already used this to keep drawers in place for a cabinet, you can consider making use of it for your TV as well.
Silica Gel Sachets
Before you place sheets of padding on your TV, we recommend placing a few sachets of silica gel to absorb any moisture left or that could form. Silica gel sachets have been used in product packaging, especially for electronics to prevent condensation in the box and you can use it for the same purpose.
Polystyrene Board or Thermocol Board
In case you won't be purchasing a moving blanket, it's good to have a polystyrene or thermocol board placed as a layer of shield for the TV screen which is the most fragile surface. Also, explore the idea of getting foam corners to place at the top two corners of the screen.
Stickers
Once you've packed your TV, it's a must to have a fragile sticker placed on it. We also recommend getting a sticker that points to the side the box should be kept in. You should be able to find a sticker that says 'fragile', 'don't drop' and 'this way up'. For TVs, this is the labelling requirement. It's just safer to add these stickers so that someone doesn't lean or place the TV wrongly.
Miscellaneous
For cleaning purposes you would need a microfiber cloth. Once you take out the TV, keep this cloth handy. To actually unmount the TV from the wall, a screwdriver is the first supply you'll use so be sure that it's around. And lastly, you'll need a bunch of cable ties to hold the wires and organize them into one box before they go AWOL.
Now that we've got all our supplies in order, let's begin the procedure to follow.
Step-By-Step Guide To Pack A TV For Moving
Step 1: Take pictures of the wiring
Regardless of whether you trust your memory or not, be sure to take some pictures of the wire placements. There's a high chance that you will forget what went where and you can always use the pictures you take as reference instead of hunting for the user manual.
Step 2: Unplug wires and cable
Ensure you've unplugged every wire that was connected to your TV. You may have 2-3 accessories connected to your TV. Be certain that you've switched off the power and you unplug one wire at a time. Label the wires and use a cable tie to keep them bound together. Place these in the box after labelling and don't forget to include the remote in this box.
Important – Remove batteries from the remote before packing them. Batteries are hazardous and flammable, they should never be packed on a moving truck or with other items in the box.
Step 3: Separate the TV from the wall mount
Use a screwdriver to unmount the TV. While working on the screws on the wall bracket, be positive that there's an extra person diligently holding the weight of the TV. Keep a blanket spread out on the floor or table so that once the TV is unmounted it can be placed on the blanket with the screen facing downwards.
Pack the screws in a ziplock and wipe the wall mount before wrapping it in packing paper. Keep these items together in the box you've assigned for TV electronics.
If your TV had a pedestal stand, you would first need to lay down the TV on the blanket screen facing downwards and then loosen the screws so you can take the stand out from the TV screen.
Tip – Whenever you're lifting the TV, grab the bottom and the top frame of the TV while holding it. Like we said earlier, 2 people must be in position to hold the TV.
Step 4: Clean the TV
Always clean items you place in boxes. It's just so that you're not packing a dusty screen to your new house. Also, it's necessary to wipe the screen gently because of the anti-reflective property of the screen. Use a microfiber cloth and distilled water to wipe down all the dust on the TV. It's almost like you're cleaning your spectacles. Go in circular motions while wiping the screen to get a clean shine to it.
Tip – Avoid touching the screen with bare hands after it's wiped.
Step 5: Start wrapping the TV
We would first recommend choosing a big enough surface where you can wrap the TV. At this stage, your TV should have zero connection to any wire or the pedestal stand. It should be on its own and it would look like you're dealing with an oversized tablet.
Start by placing 2 huge sheets of bubble wrap on the table or floor where you will be packing your TV. On top of the bubble wrap, place a huge layer of the foam sheet. After you've created this stack, place the TV on it. In simple terms, you must create 3 layers in the following order:
A bubble wrap sheet.
On top of it the foam sheet.
And on top of the foam sheet place the TV screen facing upwards.
Note – Place silica gel sachets before sealing the foam sheets.
The packing stage is also called the mummification of the TV because you're going to be wrapping it in two nice layers to prevent scratches on the surface. First, wrap the TV with foam sheets and secure it with a whole round of tape. The tape should go over the girth of the TV and its height. Think of it as though you're making a plus symbol while taping. Once the TV is wrapped well in the foam sheet, go ahead and wrap it in an additional coat of bubble wrap. Once again, go around the girth and the height by securing it with tape.
Between the foam sheet and bubble wrap, you can even place a polystyrene board on the screen for extra padding, and then wrap it with bubble wrap. Another option is to secure the top two corners of the TV by foam corner guards, to create some buffer space between the screen and the box.
Note – You can use the moving blanket as one layer with a layer of cling wrap too if you prefer using those as supplies. The main idea here is to cushion the TV with enough padding before boxing it. Once you've completely secured the TV with padding, move to placing it in the box.
Step 6: Place the TV in the box
Before you place the TV, ensure you've secured the bottom of the box with tape. Line the bed of the box with a few sheets of bubble wrap or foam sheets. Post that, place the wrapped TV inside the box and seal the opening.
Be certain that there's no space for the TV to shift in the box by filling the void with stuffing like packing paper or styrofoam peanuts.
Step 7: Add stickers and label the box
After the box is sealed with tape, add stickers that read out 'fragile', 'handle with care' and 'don't drop'. You can outline the area where the screen is placed on the outside of the box with a marker. When you place the box in the truck, see that there's no weight being placed on the TV screen. It's best to store the box upright when you or the mover loads it in the truck.
Things To Keep In Mind While Packing A TV For Moving
1. Moving a TV takes teamwork towards protecting the screen, so don't try to handle the packing by yourself. It's a two-man job, which means you can call your friends or hire a professional from a moving company who also happens to be an expert at moving.
2. Do not place your TV box on a height in the truck. Make sure it snugly fits between two big boxes. Always maintain an upright posture of the box your TV is in and use furniture padding if you feel the box has a chance of shifting around.
3. If this is a DIY move for you, there's going to be lots of other areas that will need your attention during the move. Trying to replicate what movers do won't always be possible so try to work things out with your own customized version. For instance, if you don't have a moving blanket, you can always use alternatives like foam sheets for padding. Try to find ways to use the same method without compromising on quality.
4. If you've taken a membership for a cable line or subscribed to a TV package, inform the service provider about your move and change of address. Try and see if you can change the TV bundle you had paid for and whether it can be taken forward to the new address. Streaming packages can be expensive. Make sure you get answers with the provider before your move.
---
Conclusion
We agree that moving an appliance may not come across as the easiest of tasks when you start out, but eventually you realize it's much more doable with some help and planning. We hope our blog was a valuable user manual with information on how to pack a TV for moving. Overall, take all the pointers we've shared piece by piece and give yourself enough time to see all your efforts come together in the packing process.
Frequently Asked Questions
How Do You Pack A Flat Screen TV For Moving?
Your main goal while packing a flat screen TV is the screen. Carefully wrap the screen with 3 to 4 layers of bubble wrap this forms a safeguard for the most important component of your TV. Also, secure all four corners with foam padding. Last but not the least, you can use a moving blanket to wrap the whole TV before placing it in a box.
How Do I Prepare My TV For Moving?
You can follow the below steps to prep your TV for a move:
Cut the power source.
Unplug all the cords attached to the TV.
Thoroughly clean the TV with a microfiber cloth.
Keep all the detachable items in a plastic pouch and label them.
Use foam sheets or bubble wrap to secure the screen and extra padding for the corners.
Post that place it in a corrugated cardboard box.
How Do You Pack A TV For A Flight?
You are allowed to take a TV on a flight as checked luggage but before you do so make sure you call up the airline and confirm the same. In terms of packing, here's what you should do:
It's best to have the TV in its original box. Use enough bubble wrap and foam sheets to safeguard the TV. If you don't have the original box, try looking for it online.
Alternatively, cover your TV screen well with blankets and secure them with bungee cords to protect the TV from potential damage during check-ins.
Keep the accessories like the remote and cords in safe places where they don't move as they could risk scratching the TV screen.
How Can I Transport A Big TV Without A Box?
Moving a TV without a box is possible. You will need to use triple the amount of bubble wrap you'd normally use to secure the screen. A moving blanket would do the job but to be fair, it's still a very risky approach to take.
Should You Keep The Box Your TV Came In?
The original box that your TV comes in is the best box and packing material needed for when it's time to move it again. The box can also help you at the time of selling the TV to a customer. Make sure you keep the manual and other contents that come along with the TV safe.
How Do You Transport A TV In A Truck?
If yours is a big TV, you must have it in a box and place it on a moving blanket in an upright position. Use cargo straps to hold the box in position and to ensure that it doesn't move around.
For smaller TVs, you needn't even use the truck bed. Just place it on the passenger side and use the seatbelts in place of the cargo straps.
In either case, when you move a TV in a truck it's best to be cautious about the speed bumps you'll encounter. Avoid braking suddenly but driving at a steady speed while maintaining sufficient distance from other vehicles. Keep the box in an upright position so as to protect the screen.
How Can I Move My TV Without A Box?
The screen of your TV is extremely fragile so moving it without a box is a pretty risky thing to do. It's alright to not have the original box as you can always replicate the packaging the TV came in and find an alternative box at home improvement stores. Just remember to use a lot of bubble wrap on the screen to protect it.
How Do You Move A Big TV By Yourself?
It's best not to attempt to move a TV by yourself because it is a two-man job. By taking up the task alone you could practically do more harm than good to the TV. You'll need a helping hand to lift the TV off the mount as if you do it single-handedly you place physical strain on your back.
Do LED TVs Need To Stay Upright?
To avoid having a cracked screen it's best to store or transport your LED TV in the upright position. Make sure you make a few markings to indicate the box is fragile so that no one leans on the box.
Is 55 Inch TV Allowed In Flight?
Airlines keep updating and changing their regulations at regular intervals so it's best to confirm if you can take your 55 inch TV on the flight. Do note that Emirates and Etihad Airways allow you to take TVs that are over 40 inches but will charge you.
Can You Travel With A TV?
You can travel with a TV on flights and other modes of transportation if the transit service permits you to do so. Make sure you confirm this before booking your flight or train ticket. At the time of traveling, ensure the TV is securely packed, preferably in its original packaging.
How Do You Travel With A Big TV?
If you're moving via road, you could either hire a truck to transport your TV or use your own vehicle if it can fit the TV. But if you're traveling on a flight, you'll need to check if you can transport the TV with your airline provider.
In either case, properly packing your TV with enough padding for the screen is very important. Also, considering the difficulty involved in carrying a big TV, we recommend that you have someone to accompany and help you carry it.
Can One Person Lift A 65 Inch TV?
When you try to lift a 65 inch TV by yourself you pose a risk to yourself and the TV. Once the TV is dropped you'd have no other choice but to replace it so it's best to avoid lifting it alone.
Can An OLED TV Be Laid Flat?
It is essential to keep your TV upright as they are carefully designed with the thought that they will stay upright most of the time. If the TV is kept flat or laid down it will no longer be balanced. It might result in a cracked screen.
Can You Lay A Flat Screen TV On Its Side?
Do your best to keep your TV in the upright position at all times just like it is when it's installed in your home. A flat screen TV is designed in such a way that when it's laid flat there can be some damage to the inner machinery. To ensure it works and comes on after the journey, place it upright.
How Can I Mail A Large TV?
Shipping companies like UPS and Fedex will mail a large TV but the sole responsibility of packing it well enough lies on you. They certainly make the promise that the TV will get delivered in the same condition as you gave it but you must ensure you've safeguarded it with sufficient bubble wrap and used the right sized box.
How Do You Transport A 70 Inch LED TV?
Moving a 70 inch LED TV is no joke and it's highly recommended to ask others for help in transporting it. The key to protecting such a big TV is to secure the screen with a foam sheet followed with a layer of bubble wrap. Pack the pieces that can be disassembled separately.
How Do You Transport A 65 Inch TV In A Car?
A 65 inch TV can fit into an SUV and cannot really be transported in any other smaller car because it won't get through the door safely. So it would be best to hire a moving truck to transport this TV.
Can You Transport A TV At An Angle?
Even if you've done everything right in terms of packaging, you can damage the internals of your TV by placing it at an angle. Make efforts to keep your TV standing in the upright position by using moving straps to ensure it is safe in transit.
Also See: Tips to Pack Home Audio and Home Theater for Moving | How to use Moving Straps