How Much Does It Cost To Hire Movers?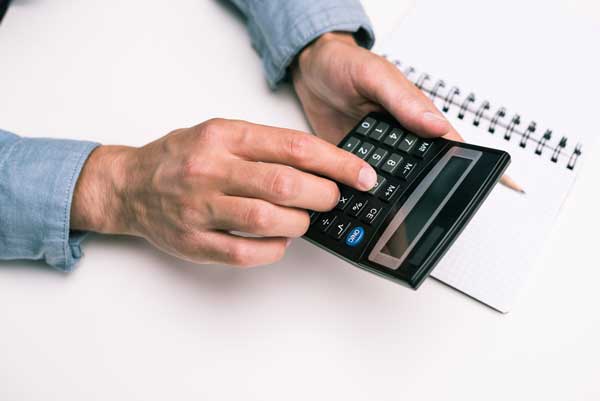 Planning for a Move
Although moving is expensive, there are steps you can take to save money whether you are renting a moving truck or hiring a professional company. Your total cost is based on the distance you are moving, the type of items, the number of boxes and your available time. If you are renting a moving truck, you need to consider the cost of fuel. You will need to be organized, have a lot of time and be able to move heavy furniture and boxes safely.
Hiring a professional moving company will eliminate both heavy lifting and a lot of stress. You can customize your service with a professional mover. The mover can pack and load the truck, drive to your new location and unload. You can decide exactly what the movers will or will not do. You decision will have an impact on your total cost. There are also numerous steps you can take to decrease the cost of your move.
Decreasing the Load
Prior to moving, throw out, give away or donate any items you no longer want. You can give items to friends and family, make a donation to a charity or give your unwanted books to your local library. The greater the weight of the items you are moving, the higher your cost. Moving is an excellent opportunity to clean out an attic or basement and to empty closets that have been full for years.
Booking in Advance
Your best option is booking as far in advance as possible. If you book a professional mover right before you move, the rate will most likely be higher. If you are moving without more than a week or two notice, be prepared to pay more for the inconvenience of having professional movers make time in their busy schedule for your move. The sooner you make a reservation, the lower your cost.
The Off-Season
Whenever possible, schedule your move for the off-season. Your best options are the middle of any month, June or July. Movers are busier during the beginning and end of the month. Ask the movers if there are any special deals or discounts available if you schedule your move during the off-season.
Difficult to Move Items
Ask the movers in advance about the cost of moving large, special or oddly shaped items. You will be charged extra for moving recreational vehicles including boats and snowmobiles. If you plan to drive to your new home, determine the cost of renting a trailer to move difficult items yourself. Moving a piano is difficult, most movers have an additional charge. If possible, find a mover specializing in pianos to help ensure safe delivery.
Call several different movers for quotes. If you have an item requiring a company to hire extra staff, a specialty mover may be more affordable. The majority of moving companies hire specialty movers per job as opposed to keeping them on the payroll. Your appliance will need special handling and packaging to ensure no damage occurs during your move. Ask the moving company if there is an additional charge for appliances.
If the moving company charges more for appliances, ask one of your friends if they will help you move your appliances. Talk to one of your local home outfitters for tips to make certain your appliances are delivered safely. Always check first to be certain your appliances will fit in your new home.
Flexibility
Movers require flexibility for picking everything up and delivery. If you have enough time available to offer flexibility, ask the movers if they are willing to provide you with a pricing break for your efforts. The best way to determine your time frame for the move is by figuring out your move out and move in dates. You need to know when you are moving prior to hiring a moving company.
Last-Minute Details
Make certain everything is ready to go when the movers arrive. If the movers have to pack any boxes at the last minute, you will be charged an extra fee. If any furniture requires disassembly, ask the movers in advance if there is an extra charge. The service may or may not be included.
Determining Your Costs
Moving companies provide numerous services. Each service can be billed individually. Ask your movers exactly what you will be charged. Make certain to include charges for expedited service, flight, long carry, long-haul and shuttle. You may be able to eliminate most of the additional charges. By making arrangements in advance, you can include any extra fees into your total costs. You should not have any unexpected surprises when you receive your final bill.
Your payment should be ready for the movers upon arrival. You need to be certain you can move into your new home as soon as you arrive. If you are unable to move in, you will have to pay the movers to load everything in and out of storage in addition to the storage fees.
Important Considerations for Hiring a Professional Mover
Experience
No matter how much experience you may have, moving from a three or four-bedroom home requires professional movers. The distance you are moving is irrelevant. You will eliminate a lot of stress including packing all of you possessions from each room correctly, labeling the boxes, carrying heavy loads including furniture and boxes into the truck and unloading everything when you arrive. The overall cost of professional movers includes all of the difficult and stressful tasks you would need to accomplish by yourself.
Specialty Items
Whether or not you require professional movers is dependent on numerous factors such as how many rooms you have, the size, the number of household items and any specialty items. If you own several specialty items hard to move such as a piano, pool table or antique furniture, you will need professional assistance to move. There are certain items with a lot of value that require special care to prevent any damage during your move. You are also risking injuring yourself if you attempt to move heavy items by yourself. The risks are not worth moving without professional help.
Your Costs
You are most likely concerned about the cost of hiring professional movers. For this reason, spend the money you worked so hard to earn on a moving company with a good reputation. Professional movers offer experience, professionalism, affordability and high-quality service. You should have confidence in the mover you decide to hire.
The Time Factor
One of the most critical factors for any move is time. If you have enough time to organize your move and you are moving locally, you can save some money. If you are experienced, you can pack up your home fairly easily. If you have never moved by yourself before, you will require a lot more time. In order to complete a successful move, you must remain organized throughout the entire process.
The Cost of Moving
The first step in determining your costs is the number of miles you are moving. Moving to another state is a lot more expensive than moving somewhere local. The larger the home you are moving, the higher your expenses. The cost of moving is different in all of the major cities. A good example is a move from Los Angeles to Houston may not cost the same as moving from Houston to Los Angeles due to all of the different factors involved.
Moving to another state is complicated. You must account for the cost of the movers in the city you are leaving, the distance your mover will have to travel and if your move can be completed within one day or requires additional time. The only absolute rule is moving to another state will cost you approximately double the amount of a local move. A good example is a move from Missouri. According to a local mover, the cost of moving within the state is approximately $2,300.
The move includes an hourly charge of $200 for four movers with a common weight of 7,400 pounds. If you are moving from Missouri to another state with an approximate distance of 1,200 miles, your total cost for the move will increase to approximately $4,300. The estimated charges for a local move are defined below based on the size of your current home.
Moving from a one-bedroom or studio apartment costs $200 to $500
Moving from a two-bedroom apartment costs $400 to $700
Moving from a three-bedroom home costs $560 to $1,000
Moving from a four-bedroom home costs $800 to $2,000
If you are moving to another state, your cost is dependent on the weight of your possessions being moved. The estimated cost per 1,000 miles is $0.70 for each pound. Any additional fees are not included in this price. You can determine your overall cost by using the average weight of furniture and items in different sized homes. Your estimated costs are defined below.
A studio apartment about 1,800 pounds
A one-bedroom apartment is between 2,200 and 3,200 pounds
A two-bedroom home is between 5,000 and 6,000 pounds
A three-bedroom home is about 9,000 pounds
See also: How to Hire a Mover