Things to Prepare When Moving into a New Home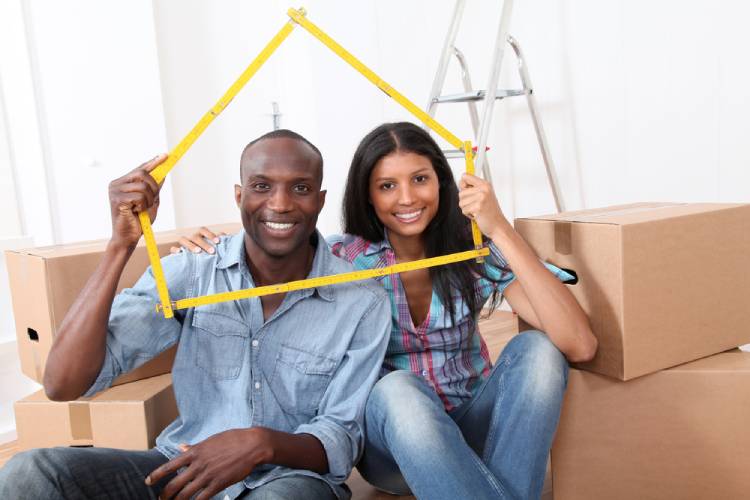 Moving into a new home is going to be completely different from what you see in the movies. Characters in movies and sitcoms are seen moving a couple of boxes and then promptly partying in their new home. In real life, the process is longer and a lot more intense than what they project. Though it's going to be a memorable experience, it's far from a cakewalk.
There are a hundred different things that need your effort and care, and your kids and pets aren't the only ones screaming for your attention. But scaring you is the last thing on our mind, and that's why we've got an article that tells you all about moving preparation. Look at it as an exam that will get you successful results if prepared well in advance. So, let's dive into the things to prepare when moving into a new home:
Preparations Before Moving Into Your New Home
Look For Movers
The moment you close the deal and sign all the paperwork on your new home, you need to start looking for movers. Moving homes can be a daunting task, and having moving companies assist you with it makes your burden lighter. You can make do with friends for smaller moves like moving within the same block or town. However, you will end up calling a mover for shifting heavy appliances and furniture like pianos or pool tables.
For longer moves, we absolutely recommend hiring professional movers since the DIY route is a difficult one. Do your research and ask around for licensed, insured, and reputable movers. When you shortlist a couple of moving companies, compare their prices and choose the one that best suits your needs. If you constantly move homes and know your way around it, then you might just need a truck rental and a couple of friends to load and unload.
Also read: How to choose a Moving Company
Organize Garage Sales
A quick look around your house and you'll know why we included this point. There's bound to be so much stuff hidden in your closet and other corners of the house that you haven't used in years. Open your storage and you'll find things like a ski board for vacations you don't go on anymore, roller skates from your high school days, or Christmas tree festoons that are no more in shape. Ask yourself if you really want to pack all that in moving boxes and take the effort to move it. All these extra things will just increase your packing load plus take up space on the pickup truck, eventually making your move more expensive.
Take a day and organize things you will actually need in the future. You can throw away or recycle some things, but things that are still in good condition can go towards a garage sale or be donated to charity. This way you get rid of unwanted items and earn some extra money.
Arrange For Packing Materials
Buying packing supplies is a big part of your packing and moving process, but don't let it put a dent in your pocket. If you visit departmental stores or grocery outlets, you can lay your hands on packing boxes they've disposed of. You can visit warehouses or storage spaces of commercial buildings and easily find all that you need, from different sized boxes to bubble wrap. You save up on the bucks and recycle disposed packing material – good for the pocket and for the environment! When you do make your supply run, make sure you pick up some colored permanent markers and packing tape since these two will have to be bought firsthand.
Pack In Advance
The most time-consuming and tiring part of your move is the packing. You'll find yourself drowning in all the packing if you don't start early. Keep a week or two aside to do this, and longer if your house is bigger. Create a packing and moving checklist, and begin packing with complicated storage spaces like the basement, attic, and the garage. Then come to the bedrooms, drawing rooms, and study. Keep the kitchen for the end, but leave a whole day for packing the complex kitchen devices and countless small appliances.
Every time you pack up a box, write the items on its outside with a marker, and try using different color markers for things from different rooms. By doing this, you make your life much easier when you settle to unpack in your new home.
Connect Your Internet
Internet providers in all neighborhoods are practically booked out all the time. So, make sure you look for providers well before your moving day arrives. This will save you from being without the internet in your new home, rushing around to find a provider. This is especially important considering all work and study operate over the internet these days. Start looking up providers well in advance, and call them up three weeks prior to your move. The same goes with your telephone and cable connections.
Gather Your Medical Records
Moving to a new place will mean arranging for a new physician and a dentist. Make sure to pay a visit to your current doctor and gather all health records. Transferring these medical records will help your new healthcare provider access your previous doctor's notes, test results, and prescriptions. This way you avoid repetitive lab tests to save time and money.
Moreover, you can prevent treatment that can contradict your existing medical conditions. Your new doctor has zero knowledge of your medical history, past ailments, or specific conditions. The medical records are going to help him/her a great deal. So start gathering those vaccine records, treatment plans, test results, and medication records that you got from clinics or laboratories.
Gather School Records
If you are moving to a new city with your children, you need to arrange for their school records. It'll be easier if you arrange for a direct transfer rather than signing up in a new school after moving to the new destination. Though you can visit their new school with photocopies of their records, schools usually accept official sealed copies for your child's permanent record.
These transcripts include standardized test results and report cards of your child. You might even need letters from teachers or counselors talking about your child's strengths and weaknesses. Items to transfer also include a list of textbooks your child studied from, their authors, and publisher information.
Prepare Your Pet For The Move
You can't see it on the surface, but your pets feel stressed out too, especially when their immediate surroundings drastically change forever. They take longer to adapt to a new environment, people, and even smells than we do. Pay close attention to them, and research vets and pet clinics in your new neighborhood. Don't forget to transfer the medical records of your pet too; this should include their immunization records.
Before your moving day arrives, get a full checkup done, and see to their safety on moving day. If you are moving fish, then check for details on moving a fish tank. Overall, let your pet know you care for them through the moving process.
Also read: Moving with Pets
Paint Walls And Ceilings
This is not a mandatory aspect, but you can do it if your new home is in need of a coat of paint. In case you've gotten repairs done after a home inspection, you can cover it all with a fresh coat of paint. Stick to one neutral color so it saves time spent on deciding the color and the effort that goes into painting different rooms in various colors. If your walls have cracks, holes, and other defects, just call up professionals to paint them for you. This can be completely overlooked in case you are moving to a new construction.
Connect Your Energy
The energy connection in your new home is in the name of its previous owner or tenant. You need to disconnect the energy in their name and reconnect it in your own name. This isn't as tiring as it sounds – just call up the energy provider, and give them your personal details and the connection date that you prefer. Do this just a few days before your move as the providers will reconnect you within 2-3 business days. This way you don't end up paying for the previous owners' or tenants' energy usage.
Notify Authorities Of Your Address Change
Notifying the United States Postal Service (USPS), Department of Motor Vehicles (DMV) and other authorities of your address change is an important step. Thankfully, it's fairly simple. Just visit your nearest post office and notify them of your new address. If you don't want to step out of the house, visit the website of the United States Postal Service and finish this task. But do this just a day or two before you move so you don't miss out on any mail.
It doesn't end here though – also contact your bank, insurance companies, and credit card companies to let them know of your address change. In case you've moved to a different city, update information on your voter's registration. Remember other services like magazine subscriptions and notify them of your address change too. Finally, let your friends and relatives know the address of your new home so they can visit you!
Clean Up The House
Many previous homeowners and tenants leave the house in a clean state for the next settlers. Nevertheless, you could still feel the need to clean your new house entirely before you shift your furniture and larger appliances into their places. Getting professional cleaners in such cases saves a lot of time if you have a few bucks to spare. If you are sure about doing it yourself, collect your weapons! You will need a vacuum, brooms, mops, and a pair of rubber gloves. Go into the nooks and corners like the plumbing and over hard-to-reach places like bulkheads.
Pack A Bag For The First Night
Once moving day is over and done, you won't directly be unpacking all your boxes. A good rest is important before you unpack, especially if you're moving across the country. You might reach your new home on a day and decide to unpack the next day. For this, have a bag ready with a spare set of clothes, toiletries, bed linen, etc. You won't be setting up your kitchen right away, so pack something for an immediate meal, like instant noodles. If you're moving with kids, pack a separate bag for them, including toys and essentials that will make them feel more at home.
Preparations After Moving Into Your New Home
Document The Condition Of The House
Before you even bring the packed boxes or unload the pickup truck, walk around your house. Check each corner of your property for any minor damage. Your home inspection process must have brought up certain damages. Find out if the repairs for those damages as promised by the seller have been attended to. Go to all rooms and check for signs of damage by water or fire.
Remember to take many photos as proof. In case you are moving in as a tenant, click pictures of damages to the house in its current condition. You can later produce them in case the landlords question you when you vacate in the future. This will prove those damages existed right from the time you moved it, so the landlord cannot hold you accountable for it.
Check The Delivered Boxes
As soon as the boxes are inside your house, match them with your checklist. Note if any box is missing and examine the boxes for any damage. If something is missing, quickly hunt around the pickup truck. Make sure the delicate and fragile items are safe, and nothing was broken during the move. Never sign on any documents or settle the final bill of your moving company before you ensure all items are in good condition. If you find something amiss after your movers have left, call up the company. If the company is not polite and disagrees to compensate you according to your coverage deal, don't hesitate to file a complaint against the moving company.
Change The Locks
Before you settle in for the day, one thing to attend to on priority is the exterior doors. The previous residents of the house aren't the only ones with access to the locks. They must surely have shared duplicates of their keys with friends, babysitters, roommates, or cleaners. You don't want your home to be exposed to strangers, so change the locks to your home. Contact the local locksmith or just get new locks from the hardware store.
While you go about this process, leave no doors unattended; even the backyard patio door should be secured. Apart from this, set up burglar alarms and security cameras for added safety. Rekeying the locks on the first day in your new home will make sure you have a carefree, unhindered sleep. After all, you'll need that sleep to wake up and re-assemble all the furniture the next morning!
Locate The Circuit Board And Main Water Valve
One of the first things you should know is where your fuse box and the water valve are located in the new house. This helps you when you need to stop the electric supply or water supply for fixing things. Know which fuse controls which room or part of your house. Test it, and label it so your family knows them in case of an emergency, particularly in the first week of staying there.
In the same way, check how the stop valve works to stop the water supply, and see if water still runs after turning the valve off. This lets you know if you need to replace the main water valve.
Connect Appliances You Need Immediately
You may be exhausted after finally reaching, but some tasks need to be done on the first or second day of being in your new home. Unpack and plug in all the appliances for immediate use. You can't last for many days on instant noodles and takeaways, so get that dishwasher, grinder, and fridge started. Remember to keep your fridge upright in its new position for three long hours before plugging it in. This gives enough time to let the oil that must have escaped to return to the compressor. Get your washing machine in place and prepare it for the piles of clothes soiled during the moving process.
Reassemble Large Furniture
Once your appliances are connected, you can move to re-assembling the furniture. Of course, you might want to put the bed together first. Though you can procrastinate setting up things like the piano, it's better to get done with essential furniture first. This will reduce the chores pending around the house; remember you have to do lots before the housewarming celebration! If you hire professional movers, they will reassemble the furniture for you after moving to your new home. You just have to guide them about the placement of all the furniture.
Unpack The Rest Of Your Belongings
We know you're tempted to sit on the sofa and just sip on beer after the draining moving day. But the unpacked boxes will never stop demanding attention, which is why it's better to get down to unpacking them. Your movers must already have placed boxes in their respective rooms. Remember when we asked you to color code the boxes with markers according to the rooms they belong to? Yep, this is where it helps! Unpack the kitchenware first, then move to bedrooms and keep the storage spaces like the basement or attic for last.
You can call up your friends for an unpacking party, making it a festive touch to your otherwise boring unpacking. Plus, you get to create memories in your new home. But unpacking is not a day's job; a survey by Duck Brand tape says that Americans take 182 days until they unpack their last box. This depends on many factors though, and you can even finish unpacking within a month.
Conclusion
Multiple other preparations go into moving into a house. All of these can't be avoided, like getting your car registered, finding a new healthcare provider, enrolling your children into new schools, and lastly, checking up on your finances. When you've done the research on these things to prepare when moving into a new home, half your work is done even before moving. You will soon be feeling at home and settling into your new lifestyle without too many hitches.
FAQs
What Is The Best Time For A Move?
Move during the winter months and you'll end up saving lots of money since it's the off-season and rates are low. But if the weather conditions are harsh, you can move in spring. Choose the months of March and April as the demand for movers is low during these months, and movers are readily available.
But if you're moving with children, it's better to move at the end of their academic year. Choose summer as it won't disrupt your child's study and prevent missing school. If you're wondering what time of the week is good for a move, go for the middle of the week. Movers are booked out on weekends due to high demand, so midweek works in your favor.
Do I Need Moving Insurance?
Yes, it's always safer to go for moving insurance, especially if it's an inter-city move. It will cover you against any damage to your belongings and compensate you if they go missing. Under Federal Law, all moving companies must provide valuation options, which isn't the same as insurance; moving companies can't technically sell insurance. We recommend checking third-party insurance options in case you want additional coverage over the basic valuation. But before you do that, check if you're already covered by a homeowners or renters insurance policy.
What To Do With Boxes After Moving?
The boxes that are too damaged can be given for recycling at the local recycling center. Donate the boxes in good condition to charity or local libraries. Schools too need boxes to store books and test papers, so that's another option. If you know a friend who's planning a move, ask them if they need the boxes. You can even ask your moving companies at the end of the move if they need the boxes. If the Christmas season is near, use those boxes for packing gifts. If you have run out of all options, Craigslist is also a good resource to get rid of them.
See also: Things to Know When Moving to a Cold State for the First Time
Also Read: Things Nobody Tells You About Moving House