Things Nobody Tells You About Moving House


VanLines Inc
Secure Storage
Easy Booking Process
Fully Trained Employees
GET QUOTE

Colonial Van Lines
Storage Services
Long-Distance Moves
Corporate Relocations
GET QUOTE

Moving APT
Available Nationwide
Award-Winning Movers
Extensive Vetting Process
GET QUOTE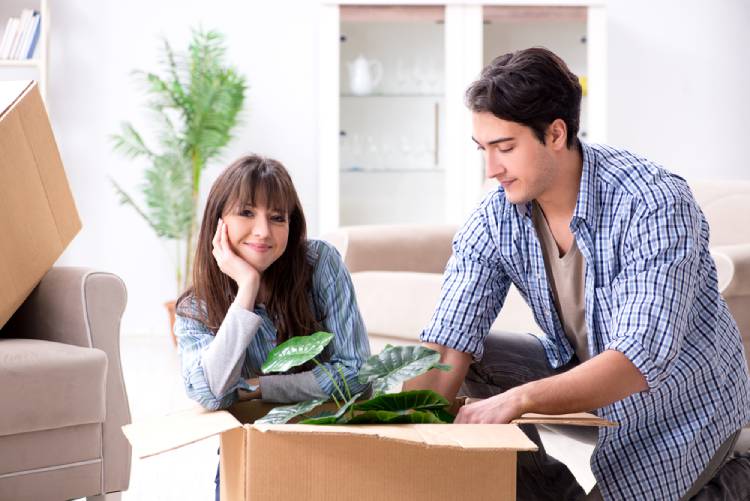 How excited are you about moving to your new house? Well, if you're a first-time mover, you probably may be thrilled at the idea of going to your new home, redecorating it, making new friends, and exploring new places. For those of you who have had experience in moving before, you must be aware of the different challenges involved in the process. Regardless of whether you're a first-time mover or have moved before, moving to a new place is like going out of your comfort zone.
New people, new environment, new experiences…Moving can also get very physically and mentally exhausting. You'll find yourself entangled in several responsibilities like decluttering your home, packing your things, getting your documents updated, and the list can just go on and on. But with careful planning and the right people beside you, you can get through all of this successfully. So keep reading as we unravel some of the things that nobody tells you about moving.
1. Moving Can Get Surprisingly Expensive
There are going to be tons of things that you have to do prior to your moving day. Whether yours is a small or a big move, things can get complicated. You might find yourself trapped in a situation wherein your movers arrive late, your packing is yet to finish or the final moving cost exceeds your moving budget. Have you thought about what you'll do in such a situation?
Here are some things to consider about your moving expenses that nobody really talks about:
Plan A Budget And Get Moving Estimates
If you're worried about spending a few extra bucks on your moving, you better plan a moving budget for yourself. The best way to do it is by making a home inventory. That way you'll get an idea of what things need to be packed, whether professional help is needed, how many packing materials you'll need to purchase, etc. Once you've made an inventory, you can approach several moving companies and ask for their moving estimates. That way you can compare the costs of different companies and then choose one that suits your needs and budget.
See also: How Much Does it Cost to Move Out of State
We've listed down certain costs related to your move that you should consider before planning your budget or hiring a moving company:
Extra Costs For Packing Furniture And Other Specialty Items
Packing an entire house means that you'll literally have to move all your possessions to your new home. Now there are going to be some things which need special handling and care while packing, like your furniture, antiques, wall art pieces, expensive china, dishes, etc. Not every moving company will provide packing services for such specialty items. So you need to be mentally prepared for paying a certain extra amount if you're seeking packing services for such specialty items.
Getting Insurance For Your Items
When you hire a moving company, be sure to ask them about their insurance policy. Although moving companies have experience in handling different types of moves and packing items, you never know what can go wrong during a move. There's a possibility that the weather doesn't work in your favor, an accident happens while packing or during transportation and your items may get damaged. In such situations, insurance will help you get compensation from your moving company. All you have to do is ask your moving company about their insurance policies, and see whether you need insurance plans for any of your items.
Note: Most moving companies adhere to the liability formula of 60 cents per pound for each of your items. Just to give you an idea, suppose your 50-pound TV gets damaged during the move, your mover may pay you only $30 regardless of how expensive your TV is.
Hidden Costs Related To Your Move
If you think that planning a moving budget and getting your moving estimate will give you the final cost of your move, you're probably wrong. Sometimes your movers will not disclose certain hidden costs related to your move. They may just drop the bomb on you on your moving day when you get the final moving bill in your hands. As much as we regret to tell you this, that is a possibility which cannot be ignored as all moving companies are not really transparent about their moving costs.
These are certain things for which you might be charged a hidden fee from your movers or brokers, so you better make a mental note of the following:
Storage Facility Fees (In case you need to store your items)
Moving equipment (If you need to rent special moving equipment like appliance dolly, hand truck, trailers for transporting your car, etc.)
Cleaning and decluttering (If you ask for cleaning services from your movers)
Transportation costs (Especially if you need your items like motor vehicles, furniture, etc. to be transported long distances)
2. Getting Your Documents Updated In Advance
Moving can get you really stressed and mentally tired, which is why a lot of things can slip out of your mind. But inside those drawers in your closet, there will be certain important documents that cannot be overlooked. So see to it that you don't forget them when you are packing your things.
Here's a list of some important documents that you need to keep safely when you're moving:
Passport
Driving License
Vehicle registration papers
Will
Birth certificate
Social Security Card
Important receipts and bills
Another thing you need to be mindful of is that these documents can come to the rescue when you least expect it. You obviously don't want to risk these documents getting lost during transportation if you pack them with other items. That's why you need to keep them in a separate safe deposit box or bag which you can carry with you.
Getting Your Driving License And Vehicle Registration Updated
Most states require their residents to update their driving license and get the vehicle registered in a certain amount of time. This time frame differs according to states, for most states the time allotted is 30 days from the time of the move. All you have to do is approach your local DMV (Department Of Motor Vehicles) or RMV (Registry Of Motor Vehicles) and fill out the required paperwork. Many states also provide online services for filling out the application form, so make sure you check your state's requirements and update your documents at the earliest.
3. Making Arrangements For Your Children And Pets
On your moving day, there will be a lot of people in your house carrying your items and loading them onto the truck. There will be boxes everywhere with your things packed inside and this can get your children and pets anxious or frightened about the move. Another possibility is that your little ones can go running around and you definitely don't want them to get injured or any of your items to get damaged. So it's best if you ask your family members or friends to help you take care of them while you execute your move. Just remember to confirm their availability in advance.
See also: Moving with Kids | Moving with Pets
4. Informing Your Landlord About Your Move
Your job doesn't get over after packing your belongings and loading them onto your moving truck. One of the most important things which can easily be forgotten is notifying your landlord about your move. Sadly, it's not going to be as casual and informal as telling your friends and relatives. You'll have to send a formal notice letter well in advance, that depends on the terms and conditions listed on your lease agreement. So hunt for your agreement and see to it that you go through it before writing your letter. Also, don't forget to mention your new address in the notice so that your landlord can refund you your remaining Social Security deposit.
Note: Before you move, visit your local post office and change your postal address so that all your mails reach you on time at your new home.
5. Have A Backup Plan!
Life is not always a fairytale, right? Not everything in your move will go according to your plan. That's why you need to be realistic and have a backup plan for your move just in case things don't go the way you planned. For instance, any unforeseen circumstances like weather conditions can totally disrupt your move and damage your belongings. So if you've already spoken to your movers regarding what precautions they would undertake to protect your belongings, like for example storage facilities, then you're all sorted.
Here's what all you can do before moving to reduce the possibilities of unforeseen circumstances as much as possible:
Hire your moving company in advance (4 to 5 months before your actual date of move).
Start packing your things prior to your moving date (at least a month in advance).
Make arrangements for some games, food and activities for your little children and pets.
Check the weather forecast and know the different cities and routes you'd be passing while moving.
See to it that you have saved some emergency contacts of your friends, family members and your moving agent on your phone.
Get an adequate amount of sleep before your moving day and make sure you carry some light snacks for yourself when you move.
Things To Keep In Mind After Your Move
Always take as much time as you need for unpacking all your items. If you see any items that are damaged or not functioning, you can ask your moving company for compensation. That's why we suggest you make an inventory of your house beforehand, it can help you figure out any missing items, the total number of your belongings, and the value of your items, especially valuables.
Get familiar with the important places in your new locality. You might want to explore the local grocery stores, healthcare centers, and gas stations. That will save you in times of emergencies when you need to step out for purchasing utilities or for healthcare reasons.
In case you've moved to a new state or country, you need to keep a track of your legal paperwork. Two such things are your driver's license and vehicle registration paperwork. That's why we advise you to do the necessary application work prior to your move and then follow up with the work.
Don't forget to thank all your friends and family members who helped you plan and execute your move. When you move to your new home, you can visit your neighbors and get to know them.
Conclusion
Although moving to a new place can seem frustrating and mentally tiring, with proper planning, you can surely have a successful move. All you need to do is have a calm mind and start planning your move well in advance. If you've read our article, you are definitely ready to plan and carry out your move.
FAQs
What Items Are Not Worth Moving?
The items which you barely use or which aren't in a good condition are definitely not worth moving to your new home. These items can include old clothes, DVDs, broken appliances, old curtains, old or broken furniture, etc.
What Do I Need To Think About When Moving House?
The first thing you need to do is make an inventory of your house. Once you have that, you can consult different moving companies and get estimates from them to compare their costs. Finally, choose one that suits your needs and budget. Always make sure that you book your moving company well in advance and start packing your items at least one or two months before your actual moving date.
Who Do You Have To Inform When Moving House?
First and foremost, see to it that you inform your landlord and send him a 30 days notice explaining the reason for your move. Also, don't forget to visit your local postal office and ask them to change your postal address. You should also inform your neighbors, friends, and family about your move. If you're lucky enough, they may even volunteer to help you with your move!