Tips to Get Your Security Deposit Back When You Move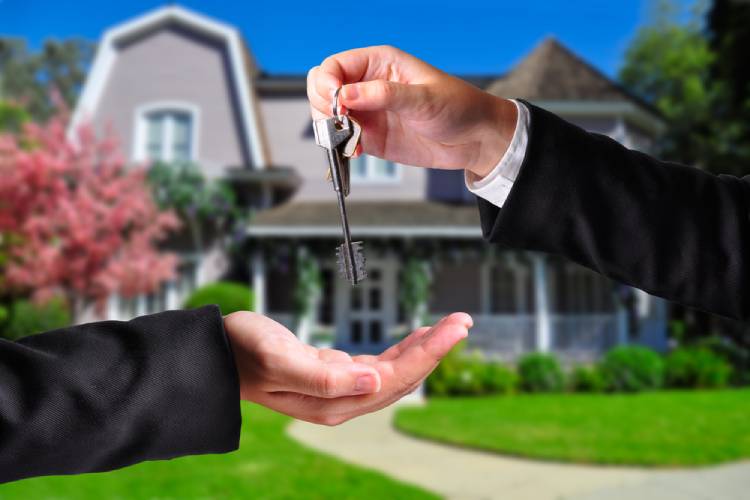 Security deposit is the money that's difficult to part with when you move into a rental property. Though some landlords will keep you waiting and forget to return your security deposit when you move out, most of the landlords are good and actually care about returning your money. The only thing you should do is be a good tenant to them and they'll return the goodness.
Always be friendly towards your landlords, pay rent on time, and don't damage anything in the house, failing which you lessen the chances of getting your security deposit back when you're moving out. It's because any damage and unpaid rent will be deducted from your security deposit before it's returned to you. There are many other factors that can withhold your security deposit back, but if there was no fault on your end, know your rights and claim your hard-earned money. Here are some tips that will help you get that security deposit back.
Before Moving In
There are some things to know before you move into a rental property, things which you cannot change after you have signed the agreement and moved in. Everything that looks perfect on the surface can have flaws on the inside, like moving into a perfect top-floor apartment only to know its roof leaks in the monsoons and winters. Whatever flaw you come across should be communicated to your landlord at the earliest; this saves you from losing some of your security deposit for the damage you didn't do. Here are some tips to avoid circumstances like the one we discussed:
Do A Walk Through With The Landlord
If a homeowner is showing you around his/her property rather than having a broker do it, take full benefit of this. Carefully check all over the house for any issues, spend some time in every room, and look for any damage. Check the walls, floors, walls, doors, and windows for any damage; try out all appliances in the presence of the homeowner, this way the owner will be made aware of anything amiss in the house. Once you move in, the landlord will not blame you for any damage which was already present before you arrived.
Take Lots Of Pictures
When you go over to check out a property you plan to move to, carry a fully charged mobile. Take tons of pictures and videos of any damages, discolored walls, defective appliances, or anything else amiss in the house. Send these pictures and videos to your landlord over email so there is proof of damage before you moved in. If you were given any document by the landlord to record the appearance of your property, fill it and keep a copy with you before handing it over to the landlord.
Read Your Lease Agreement Well
It's of utmost importance that you read and understand the lease agreement before you sign it. Be sure about any additions like if there are any additional deposits if you plan to move with your pet. Go word-by-word, there are more things in that lease than just the amount and due date of your rent.
Say if there is a clause around renovating the house, that you are supposed to return the house to its original condition before you move out. In case you fail to do so and refuse to pay for the repairs the landlord had to incur to bring the house to the original condition, they can cut the expenses incurred from your security deposit. To be sure your deposit comes back to you in whole, read every line of the lease carefully before signing. If something strikes you as unusual, don't hesitate to bring this up with the landlord.
When You Are Moving Out
Knowing a couple of things before you move out will make your transition easier. Small mistakes like leaving behind an old sofa or bigger mistakes like not paying your last month's rent can cost you your security deposit. Leave no room for errors so you get a refund of every penny of the security deposit.
Read Your Lease Again
You must have read the lease in detail before signing it, it's time to read it again. Most people live in rented homes for one or two years, now that is a long period, if you have lived that long in your home, you must've forgotten the details of your lease agreement. Read it again for the notice period you should give before moving out. There is a 30 days notice period in the usual cases, but some properties have a longer 60 days notice period. Check if you need to find a replacement renter before you move out, if a clause in your lease mentions something like this, talk to your landlord about it.
Notify Your Landlord Beforehand
Often the notice period gets longer the longer you stay at your rented property, like one month's notice if you stayed for a year, 60 days if you stayed for 2 years, and so on. Notify your landlord about your move in writing. Proof that you notified your landlord well beforehand is necessary so they don't refuse this fact later on.
Even if you have a pretty friendly relation with your landlord, never forget to notify over channels like emails. If you move out without notifying your landlord, you'll be liable to pay a month's rent. Think about it, it's inconvenient for the landlord if you move out without notifying at least a month in advance; it does take a long time to find a new tenant, the loss of which can be claimed from your security deposit.
See also: How to Tell Your Landlord You are Moving
Settle Your Last Month's Rent
Many renters are under the impression that they aren't supposed to pay the last month's rent as it will be covered by the security deposit. Unless it is clearly mentioned in the lease agreement that your last month's rent is covered, do pay it and request a receipt, safely keep this receipt as proof if something goes wrong. If you don't pay the last month's rent and expect the security deposit to cover it, things can go downhill if your security deposit is used to pay some damages you left behind. Your landlord can then sue you for unpaid rent, you sure don't want to end up in that situation.
Show Your Landlord Through The House
Often, landlords do make it a point to visit before a tenant moves out. If yours isn't taking such a step, invite them over. Walk the landlord through the house, let them ensure you didn't do any damage to the house. If you did damage something, be frank and point it out, ask if repairs are needed and which areas of the house need to be cleaned up for the new tenant. This way your landlord won't be in the dark and you won't have surprise repairs later on, because surprises like that cast a bad shadow on your security deposit.
Repair Any Damages
Once you have accessed all the damages with your landlord, spend your 30 or 60 days notice period repairing all the damages. Paint the walls, patch up holes in the wall, repair the roof, replace lightbulbs, seal drafty windows, and so on. We know sealing drafty windows doesn't count as repairs and wins you no brownie points in the eyes of your landlord since the landlord won't even know you sealed drafts. But such a gesture is an unspoken niceness towards the next tenants, you'll mentally thank someone who did it when you move to a new place, they will do the same! Take pictures of the bigger repairs that you did, or repairs you called professionals over for and send them to your landlord, this demonstrates your efforts to the landlord and keeps them in the loop.
Clear The House Of All Your Stuff
Never leave anything behind, if it costs your landlord money to dispose of what you leave behind, the amount will be deducted from your security deposit. If there is furniture or old appliances you don't want anymore, sell it off or donate it. If it's too bad to be donated, like the springs coming out of your couch, don't leave it in the living room and make it a problem for the landlord, haul it to a recycling center or drive it to the dump. Check all the closets, drawers, and cabinets for belongings you forgot. If you leave small items or boxes, you'll be asked to drive back to collect them or your landlord will simply dispose of them.
Clean Every Corner Hard
Before you move out, scrub the entire house properly. Send the carpets for dry cleaning, mop the floors, wipe the walls with a wet cloth, clean the areas behind furniture and appliances and scrub the cabinets after emptying and packing your stuff. Pay special attention to the kitchen, it tends to get real messy.
If the kitchen appliances belong to your landlord and you're supposed to leave them behind, scrub the refrigerator, oven, and dishwasher well, their insides can have years of deposits ever since you moved in. When it comes to the bathroom, plain soap and water won't help, clean stains in the bathtub and sink with a bleach pen or white paint. When you leave your rented property this sparkling, it will have a good impression on your landlord, making them return your security deposit sooner.
See also: Best Home Deep Cleaning Services
Return Your Keys
Gather all the keys right from the smallest closet to the large gate, and hand them over to your landlord before you drive off to your new home. If you take any key with you, the landlord will incur expenses to get replacement keys or get new locks fitted in, and that expense will be deducted from, you guessed it, your security deposit.
Inform About Your Forwarding Address
You won't be handed over your security deposit on the same day you move out. Your landlord will run checks around the house, once the inspection is complete, the landlord will send your deposit to your address. But expect no security deposit if you left no address at all, as simple as it is. When you mail your landlord to notify them about your move, always include your forwarding address in it. In case you decide to go on a backpacking trip across the state or move in temporarily with a friend and have no fixed forwarding address to give, you can always give your parents' home address.
Know The Laws Of Your State
Know the rights you have as a tenant and advocate it if some actions of your landlord are unjustified. In worst-case scenarios, your landlord might try to hold back your security deposit even when it's no fault of yours. Learn to recognize when you are being cheated, which will be possible if you know your laws well. Go through your state's laws about security deposits and tenant rights. If your landlord had to do repairs to any damage, demand an itemized list of deductions from your security deposit. Be firm about your demands and don't hesitate to speak out when something's wrong.
Be Friendly With Your Landlord
This is a no-brainer, having a friendly relation with your landlord will make things easier. The landlord is more likely to ignore small mistakes on your side and give back your security deposit in full. But this is a tip you should follow right from the start when you move in because it will be suspicious if you start behaving too friendly towards the end of your notice period. This will make things difficult rather than doing the opposite.
Conclusion
We know you give up a chunk of your savings when you pay a security deposit. Remember these tips for every rental property you move into. Tread carefully and your path down rental living will be much smoother.
FAQs
How Much Should I Save Up For A Security Deposit?
Usually, the security deposit is equal to one month of rent. When you move into a rental property, you'll be expected to pay the security deposit, first month's rent, and last month's rent, in most cases. That means you need to save up to 3 times one month's rent before moving in. The security deposits are based on different factors like state laws, market competition, amenities on the property, and the cost of monthly rent.
Can I Take Legal Action If I Don't Receive My Security Deposit?
Yes, you totally can and should. Appoint a lawyer and file a lawsuit. If you don't want to hire a lawyer, you can file a claim in a small claims court. When you are doing it by yourself, you need to send a demand letter and incur a filing fee. Your case will be stronger if you go with proof of your notifying letter, evidence of the home's condition in photos, and a witness to testify the condition of the home. There are high chances you will recover your security deposit along with interest.