Tips for Packing and Moving Electronics


VanLines Inc
Secure Storage
Easy Booking Process
Fully Trained Employees
GET QUOTE

Colonial Van Lines
Storage Services
Long-Distance Moves
Corporate Relocations
GET QUOTE

Moving APT
Vetting Process
Award-Winning
Available Nationwide
GET QUOTE
Our Take
Price
Rating
Minimum Shipment Size
Storage
Booking Deposit
Cancellation Policy
Quoting Options
Discounts

Best Overall Value


GET QUOTE

2+ bedrooms




Free 30 Days




10%

Free up to 72 Hrs

Phone / FaceTime / Text

Senior / Same day Booking

Best Industry Reputation


GET QUOTE

1+ bedrooms




30 Days




20%

Free up to 72 hrs

Phone / Facetime

Seniors Discount

Best Customer Service


GET QUOTE

1+ bedrooms







Free up to 72 hrs

Phone / Virtual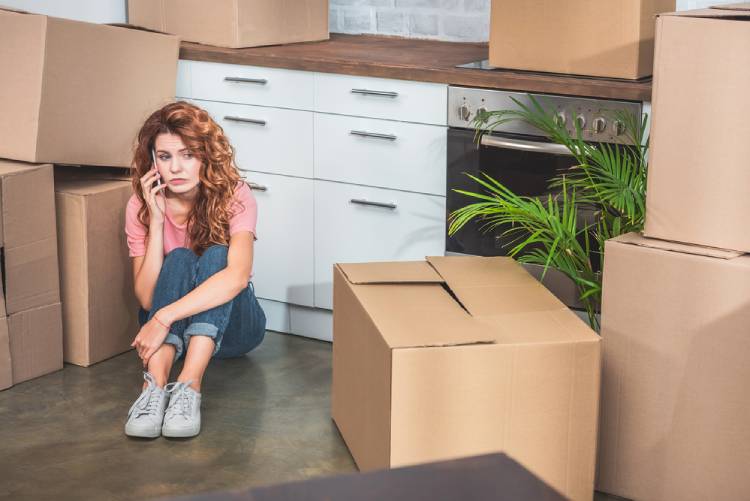 Electronics are an integral part of our homes and lives too. In today's day and age, most of us run on electronics. You probably can't imagine immersing yourself into work if you don't have a desktop, laptop or any form of screen in front of you.
Also, thanks to vacuum cleaners, home theaters, gaming consoles, TVs, and old school radios, our houses have a buzz or sound to them. Homes can truly have a deadly silence to them when there's no electronics taking abode. Since they hold importance to us, let's look at tips for packing and moving electronics safely to your new home.
Also See: How to Pack Home Audio and Home Theater Equipment
Phase 01: The Planning
Create An Inventory
Just like it's unclear to know the amount of junk files we've collected on our mobile phones and laptops, it can be challenging to know the exact amount of electronics we've hoarded in our homes. This is why it is necessary to bring out every item that you consider an electronic from basements, storage cupboards and garages.
If you have a home office, you'd have items like a printer, fax machine, monitor, mouse, keyboard, webcams and much more to pack. Try to be strategic from the very beginning by dividing your electronics into 4 categories –
To pack
To sell
To donate
To dispose
We suggest having a space where you can keep piling things under these specific categories. If you like, you could also take a post-it and just place it on an item that needs to be sold or packed.
Select a color code for 'to pack' and 'to sell'. To physically be able to see these categories, you could stick a yellow sticker on 'to pack' and blue one 'to sell'. Also don't forget to update an online spreadsheet mentioning the same, so you can track the number of electronics you're taking.
At this stage, we also suggest jotting down items that you have difficulty to pack single-handedly in terms of practicality. For instance, packing a TV set is without doubt a two man's job. You would require a helping hand to lift the TV and then pack. So, you could either get a quote from a professional mover to help you with it or ask your friend to help you lift it.
Lastly, while preparing your inventory, ensure that you're filling details and photos of items that you're surely taking along with you. Meticulously fill the sheet and save a copy of it for the movers, in case you'd like to take insurance coverage with your full-service mover.
Goal
Have a list of all the electronic items you need to pack.
Make plans to donate or sell electronics you no longer need.
Create an online spreadsheet to efficiently keep track of all the items.
Update your sheet with product value information for 'priority items' for which you'd take insurance coverage.
Backup Your Data
The whole purpose of having desktops, laptops, tablets is to store all your important documents, contacts and images. It could have your passwords and various other things that people would in the past write down in their notebooks.
Data backup is a vital step while packing your electronics. You must have a copy of essential documents on an external hard drive or a cloud storage. Doing this is simply about taking steps to save your data in case of scenarios where things go missing, like they say 'Prevention is better than cure'.
Goal
Save important files, documents, images by doing a backup or storing it on an external hard drive.
Safely Clean Electronic Products And Gadgets
Cleaning electronics before you pack them is just a good practice to reduce the stress of keeping things tidy when it's time to unpack.
Since electronics and water don't go well together, you must be extremely careful while cleaning any electronic equipment. Ensure you've first unplugged devices from a power point before you start. Take the help of cotton swabs, toothpicks, paint brushes to get rid of dirt and dust stuck in narrow spaces. You can also use an electronic vacuum to clean difficult crevices. Be extra careful when you have to clean a screen and make use of a microfiber cloth to protect it from scratches.
Goal
Keep your cleaning supplies ready to get rid of dust on electronics before putting them into boxes.
Do An Errand For Packing Supplies
Home Depot, Staples, Walmart, U-Haul are your best bets when it comes to getting sufficient supplies to pack your electronics. Before you leave your house to get to the store, glance at your inventory to know the amount of items you're packing. This would give a rough estimate of the boxes and staple packing supplies you'll eventually need.
Just like you'd make a grocery list before you actually visit the grocery store, similarly work on one at home itself or on your phone so that you more or less know what you'll be picking up.
Below is a short list of supplies we've compiled which you can use as well:
Bubble wrap
Tape dispenser for ease
Extra rolls of invisible tape
Styrofoam sheets
Cling wrap
Ziplock bags
Cable ties
Cable labels
Markers and stickers to label
Goal
Gather all the supplies you need to begin the packing process for your electronics.
Phase 02: The Execution
Prepare The Box
When you've reached the packing, the first step is all about keeping the box ready. This involves just prepping the box with sufficient tape on the bottom before placing anything in it. We suggest sealing the bottom with sufficient tape by following the shape of the alphabet 'H'. This prevents the bed of the box from opening up while it is being lifted. If you have the original box you could choose to use the same one.
Since you're going to be placing items that cost a fortune into the box, it's best if you use new corrugated boxes for your electronics and avoid using boxes that have run their course at least in this case.
If you kept the boxes in which the product was delivered, it would be great for packing or you can always work around the size you bought by –
Double Boxing: This is also called the Russian doll packing method where you place a box inside a box. This helps provide double protection.
Shorten The Cardboard Box: If there is too much extra space, you can modify the height of the box by cutting further into the folds so that the box seal is snug and tight.
A tip for boxes is that there should be a modest amount of space (an inch or max two) on all four sides for cushioning. You would also need some space on top to place the user manual, remote or controller, wires or anything else that goes with the item you've placed.
For instance, if you're packing a PS4, you would need to pack a bunch of additional items like the power cable, USB cable, HDMI cable, controller and any other things you'd like to have in one box. If there's sufficient space at the top of the box then you can put these accessories without worrying about the lid not closing.
Begin The Packing Process
Once your box is ready, you can jump to the actual packing of the product. Now when it's time to pack, try to set up a staging area where you have a short height table or some empty floor space to pack without being disturbed by pets or kids.
Believe us: packing is going to be much easier if you maintain a systematic order to the whole process. So this is the flow we'd suggest to keep going when you're packing your electronics:
Step 01 – Take Pictures
If you're dealing with a device like a TV Set that has a bunch of connections, make sure you've taken some pictures of which wire connects to which section. This helps fasten the unpacking process. You can also take pictures of the condition of luxurious electronics that you'd be requesting insurance coverage for.
Step 02 – Unplug
Start with unplugging the appliance from a power socket. Not every appliance is connected to a physical power supply but some would have batteries providing them charge, so ensure you've taken those out too.
Do note that batteries can be hazardous if they overheat and leak, so best to take them out. If you have a DVD player or a printer that you're packing, take out the CD and cartridges. This also applies to a PS4.
Step 03 – Clean
After you unplug your computer, printer or home theater system, give it a good wipe down before you start to pack it. Like we said before, a little bit of tidying up in the packing phase saves you time of cleaning during the unpacking process.
Step 04 – Disassemble
There could be certain electronics placed on a mount. In such scenarios, ensure you disassemble the device like your TV set from the mount. Keep the screws in a ziplock bag and tag it so that you don't have to look for it when you need to fix the mount at your new place.
Step 05 – Wrap The Electronic Product
For packing, you have to keep in mind that it's all about having enough cushioning so that the electronic product doesn't sway in the box. Everytime you pack, ensure that you're generously using bubble wrap all over the item you're packing. Think of it like swaddling an infant to avoid any restriction. Everytime you fold the bubble wrap on a side, put a piece of tape to hold that sheet in place. Continue this process until the item is practically mummified with bubble wrap.
If there is a wire that you cannot disconnect or separate entirely from the electronic, then wrap the end portion of your plug in bubble wrap. This is to prevent the plug from causing scratches on the surface of your device. Once you've done that, tape the plug to the side surface of the electronic item. You should also tape the remote or user manual on the outside. This way, everything is safely placed in one box.
Step 06 – Cushion The Box With Styrofoam
After you've wrapped the product well enough, don't place it directly into an empty box. But add a styrofoam sheet at the bed of the box to act as a cushion for it.
You'd also need to stuff these sheets that act as buffers on the sides and corners to keep the product from shifting around in the box. After that, place all the additional accessories on top before sealing the box. Use tape that has the word 'fragile' on it for delicate electronics like an LED TV screen as the thin screen is going to be as fragile as wine glasses.
Step 07 – Label The Box
Always label wires and the box once you've taped it shut. If you've packed a TV, draw an outline of the side on which the screen lies so that no one uses it as arm rest or even worse, leans on it completely.
See also: Best Box Labeling Tips
Your main priority with the packing process is to –
Ensure the electronic item is wrapped well enough with bubble wrap.
To avoid the product from swaying in the box, stuff sheets of styrofoam on the sides.
Wrap accessories like remotes, controllers, wires individually and then place them inside the same box before sealing it.
You can make use of cable ties to keep long wires neat and in place.
Standard Tips To Follow For Packing And Moving Electronics
Do not use newspaper to provide cushioning; instead always use bubble wrap, blankets or a thick foam sheet. This would prevent the surfaces from scratches.
To save yourself from the headache of remembering which wire goes where, take a picture of the wiring structure and keep a copy of it on an online file.
Keep your laptop, cameras, mobile chargers, iPads, tablets in a bag that you can carry and don't allow these electronic products that you use everyday to sit in the back of a truck.
If you're going to place a number of electronic items together in a single box, place the heavier item below and the lighter ones on top of them.
Pack CDs in their original box to prevent them from breaking.
Be sure to defrost your refrigerator 48 hours before moving day to avoid dealing with leaks and molds.
Never pack electrical items with the battery inside.
Be careful about screws or small pieces that tend to get lost easily. Immediately place them in a ziplock.
Keep cords in the same box with the electronic device that they match.
Electronics and water don't go together. This actually might seem like an obvious tip but you have to be careful about this when it's time to pack.
Get rid of electronic devices that you no longer use in a responsible manner. You can donate, sell it back to a manufacturer or find a e-waste recycler.
FAQs
How to pack electronics for moving?
When it comes to packing electronics, you have to ensure that you're using enough bubble wrap or foam sheets to secure the product. Post that you would also need to fill all the empty spaces in the box with packing paper or styrofoam sheets to act as a buffer to prevent things from moving around.
Can I use bubble wrap to pack electronics?
Bubble wrap and foam sheets are great options to pack electronic products. Avoid using packing paper as it isn't sufficient to secure the product.
How do you pack electronics for moving?
Before you begin the packing process, make sure you back up any necessary data, give the device a good cleaning, unplug and secure any wires. Wrap the parts in bubble wrap and pack any separate parts in their own baggie or box, don't forget to label what is meant for what.
How do I pack my stereo equipment for moving?
The main aim for packing any electronics is to make sure they suffer minimal or no damage at all, stereos are no different. Whether you have a small wireless speaker or a multi-speaker surround sound system, make sure to remove any cables, cords and accessories, and pack them in a separate box or baggie. If possible, save the original in which they came in. Wrap the electronics with bubble wrap for protection. But also throw in crumpled packing paper, packing peanuts or just newspaper as cushioning inside the box you place them in, if at all it's going to be kept in a cardboard box with other stuff.
Is Bubble Wrap safe for electronics?
Bubble wrap is highly recommended when it comes to packaging electronics for a move. Not only are bubble wrap or foam sheets used to wrap the products by a number of manufacturers, but these materials also come in handy when you need to fill all the empty spaces in the box, in order to act as a cushion to prevent things from shifting inside.
How do you store electronics?
The first thing to do when storing any electronics is to back up any data that is required. If there is no need for that, then simply unplug the device, remove the batteries, if any, and store them individually like other detachable or delicate parts either in a separate box or a ziplockbaggie. We suggest packing electronics such as computers, use materials that prevent shock and electrical conductivity if you don't have the original boxes and packaging. More importantly make sure that your storage space isn't too hot or too cold as intense temperatures or even fluctuations in the levels of humidity could damage or warp electronic devices.
How do you pack tower speakers for moving?
Packing speakers is relatively easy. Get a box that is tall enough, their original shall come in handy, if not then get either one that can accommodate the height. Make sure to wrap the speakers in a good layer of newspaper or bubble wrap, plus any chords or stands as well as provide for extra materials like packing peanuts or even old clothes to act filler. Finally, secure the box with packing tape and ensure that while loading nothing rests upon it.
When should you start packing for a move?
We would recommend that you start full fledged packing 3 weeks before the actual move. The best way to go about it is to start by first packing up items like antiques, silverware, paintings, items in the attic or any other items that aren't necessary for everyday use. Get these out of the way as soon as possible to kick start the process.
How do you pack a microwave oven?
First and foremost, after you unplug it, thoroughly wipe your microwave down before proceeding to pack it. Pick a box, or the original if it's still there, that is a few inches larger than the actual device in order to have space to add cushioning materials like packing peanuts, shredded papers, moving cloth, foam etc. Make sure the box is properly reinforced with tape and straps. Label it fragile and which side is up, preferably don't lay the microwave on its side. But the most secure option would be to use a plastic crate if you can get your hands on one that is sturdy and big enough.
Can you put bubble wrap inside computer?
In general, it's not necessary to wrap the inside of a computer. You'd most probably package the regular items i.e. mouse, monitor, keyboard, speakers and CPU separately in either paper or materials that prevent shock and electrical conductivity, like anti static bubble wrap.
How do you safely move electronics?
Pack the electronics that your are least likely to use
Save the original box or use a large enough carton
Wrap the devices in either non static packing foam or wrap
Ensure there is sufficient amount of padding to absorb shock
Secure the box with tape and label as fragile
Is it safe to put electronics in storage?
Yes, it is completely safe to put electronics into storage. But bear in mind that you first have to back up the data from your device (if applicable) to be on the safer side. Then, disconnect and clean the devices. Make sure you use materials that prevent shock and electrical conductivity, and provide a storage space that isn't too hot or too cold.
Can you store electronics in a safe?
Yes it is entirely possible to store electronics in a home safe as long as the proper procedure is followed. You just have to make sure that the electronics are secured from moisture or any magnetics substance that can damage it.
How do I protect my speakers when moving?
If you don't have your speakers' original boxes, simply use a large sturdy box. Then pack the speaker with some bubble wrap, old newspaper or shrink wrap before placing it in the box that is lined with extra padding. Once that's done, secure the box with tape or shrink wrap.
How do you pack an amp?
You have to remove any tubes in the amplifier and wrap them in bubble wrap. Wrap the cord in paper and then the main device in bubble or shrink wrap. Start by filling the bottom of the box with styrofoam in order to keep the box sturdy and prevent the amp from moving around too much in transit.
How do you bubble wrap your speakers?
Position the speakers vertically, go around them and wrap 2 layers of bubble wrap.
Thereafter secure it with packing tape.
Then tape the corners at the top and bottom.
Finally, with another sheet of bubble wrap, cover the top of the speaker and secure it once again with tape.
---
Conclusion
Packing electronics is a lot easier than it seems when you break down the whole process of it into steps. We suggest beginning early so that you can efficiently pack all the electronics at your home safely. If you'd like professionals to intervene with packing complex electronics like fridge, dishwasher and so on, we can help you find the best moving companies to assist you.