Budget Truck Rental Review 2022


VanLines Inc
Secure Storage
Easy Booking Process
Fully Trained Employees
GET A QUOTE

Colonial Van Lines
Storage Services
Long-Distance Moves
Corporate Relocations
GET A QUOTE

Moving APT
Available Nationwide
Award-Winning Movers
Extensive Vetting Process
GET A QUOTE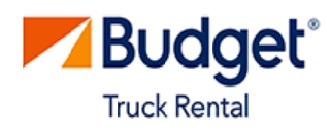 Let's see, you want to rent a truck within your budget. Looks like the moving gods have heard your prayers because your two primary needs are there in the name of the company itself, which we will be elaborating on in this article. Budget Truck Rental is the second-largest truck rental company in the United States with an impeccable reputation along with varied services.
It's always great to get truck rental services with certainty and lots of options. Budget Truck Rental can possibly be your one-stop destination because while it has truck rental services at the center of it, it also offers other moving services which you would potentially need to make your entire moving journey a breezy experience.
Types Of Moving Trucks
Budget Truck Rental is probably one of the few moving companies that offer truck rental services across the country and, unlike others, have services available in the majority of their stores. Here are the types of moving trucks they deal with, with all their specifications, details, and the categories they will fit into so that you know enough to make an easy decision:
Cargo Van
Renting a cargo van will be the perfect choice for you if you are moving from a small one-bedroom apartment or even a studio apartment. It is a two-seater van which is perfect for your small move and can hold up to 40 medium-sized moving boxes. It has a hauling capacity of up to 3,400 lbs which should be sufficient for all of your stuff if you are moving out from a small place. It is ideal to move small and medium-size mattresses, desks, cubbies, couches, and even water coolers.
12-Foot Small Truck
The 12' small truck will be an ideal option for you if you are relocating your office in town. This truck has a hauling capacity of up to 3,610 lbs which can effectively fit almost all of your office supplies. You can successfully fit up to 120 medium boxes in this truck and can even store 1-5 medium-sized furniture items. You should definitely consider renting this truck which comes with an air conditioner and a 35-gallon gas tank.
16-Foot Medium Truck
The 16-foot medium truck is a two-seater moving truck which can be ideal if your space has 3-4 rooms or if it is a 1-bedroom apartment. You can move around 250 medium boxes in this truck and it has a hauling capacity of up to 4,460 lbs which will be sufficient even for your big items. You can easily move 1-10 medium-sized furniture items in this truck because of its spacious nature. It is an ideal choice for medium-sized office spaces too. Additionally, it has a towing facility and comes with a loading ramp to make loading/unloading easy for you.
26-Foot Large Truck
The 26-foot large truck is the biggest truck offered by Budget Truck Rental which is ideal if you are moving out of a big house or are a hoarder like Monica from the show FRIENDS with an extra closet full of stuff. Either way, the 26-foot has 3 seats and more than sufficient space of almost 1,700 cubic feet with a whopping hauling capacity of 10,000 lbs. It can easily fit up to 500 medium-sized boxes making it an ideal option for a long-distance move. You will be able to transfer all of your stuff in one round which will save you time and money.
Cost And Pricing
Most of the companies charge additional mileage rates along with the vehicle's rental fee and that's where you are in luck if you hire Budget Truck Rental. Their mileage rate is one of the lowest among all the other truck rental companies for medium and large-sized trucks. It is possible for you to find a cheaper alternative with smaller trucks where you might not need to pay for mileage but almost all other companies have fixed mileage rates for their medium and large vehicles which can become an additional burden on your overall budget.
Budget charges $0.47/mile which is literally half the price when compared to its other competitors like U Haul which charges $0.99/mile. Budget Truck Rental is a perfect option for local moves because it has unbeatable affordable rates. If you are moving under 100 miles, you will need to pay an average price of $27.60 which is also comparatively cheaper than the industry average of $169.65.
You can definitely get better quotes in case of a long-distance move because Budget Truck Rental isn't exactly budget-friendly when it comes to moves over 100 miles. The average price for over 100 miles will be approximately $2,080 which is higher than the industry average of $2,077. In case of a long-distance move, we advise you to look at Home Depot or U Haul as they might offer a better deal.
Steps To Avail Of Budget Truck Rental
Budget Truck Rental has a very easy way to provide its services which can be done by visiting their website.
Go to the official website at www.budgettruck.com.
Select the 'Moving Trucks and Accessories' option. You will see the side-by-side trucks available along with their size and capacity comparison.
Click on the truck that you want to reserve.
On the right side, you will see an option that reads 'Make a new reservation.' Simply add your moving date, time, and all the necessary details.
You can also click on any add-ons.
They will provide you with all the available options and will get in touch with you.
You can directly contact their customer service to get information about availability.
Reasons To Rent From Budget Truck Rental
Other than the fact that Budget Truck Rental has pretty much all the things you will possibly need for a move so that you can plan to do the rest yourself (as the cool kids call it: A DIY move), there are plenty of other reasons for you to make that call and book them :
One-Way Rental Services
This is an absolutely brilliant service offered by them because it makes your move a lot easier and saves you money and time. If you are moving over a long-distance, a one-way rental service is your way to go where you can rent the truck for your one-way journey. As they have locations across various states in the country, you can rent a truck in one state and return it to their store in your destination state. All you need to do is get in touch with them, inform them about your locations and they will help you out.
Flexible Renting
It is very easy to book a truck from Budget Truck Rental because of its user-friendly website. There is a reservation section on their website where you can add all of your necessary details and they will get in touch with you with information on availability and quotes. You can also directly get in touch with their customer service and they will assist you with your truck requirements while providing you with all the information.
Commercial And Residential Trucks
Commercial truck rental services have a separate sub-section on the official website of Budget Truck Rental where you will find amazing discounts along with all the necessary information you will need. Their 16 and 26-foot trucks are ideal picks for a commercial move while their cargo van and 12-foot truck can easily house all the items to successfully carry out a local or long-distance residential move.
Affordable And Consistent Pricing
The biggest reason why anyone would want to do their moving on their own is to save money and Budget Truck Rentals understands the assignment. They have cargo facilities and three sizes of trucks available for you in an affordable range–the mileage being unlimited in case of a long-distance move. Though the prices may vary depending upon the availability and dates, their local move prices are still unbeatable and unbelievably cheap so you can be assured. Also you may check other affordable moving companies our article.
Widely Available
While other companies like Lowe's are rarely available when it comes to truck rental services, Budget Truck Rentals has easily available trucks across almost all of their locations, with an easy pre-booking system. You can add all the location details of your move on their official website and can easily get the truck as per your requirement along with estimated pricing.
Discount Codes
Everyone likes an additional discount and nothing can be better than getting a discount over an already good deal. It feels like a cherry on top of your favorite cake and that's the aim of the multiple discounts provided by Budget Truck Rental. Besides being a pretty affordable option, they always have a variety of discount coupons advertised on their official website which you can easily avail. They offer a 20% discount to Military and Police officers. They also have 15 – 20% off discount coupons for students, motor clubs, and AARP members.
Things To Consider Before Hiring Budget Truck Rental
Additional Charges
The 'Budget' aspect of Budget Truck Rental may not always prove to be accurate due to the additional charges that you might need to pay for while using their truck. Not only will you have to pay for tolls, fuels, and the like but you will also need to return the truck with a full gas/fuel tank which might cost you additional bucks. If you want to buy the add-on moving and packing supplies along with your rented truck, they might be comparatively expensive. You also need to buy insurance separately as the price you pay only covers the charges of the truck(s).
Mandatory Deposit
A deposit is mandatory when you are renting a truck from Budget Truck Rental. Once you have decided to book the truck, a refundable $150 along with the estimated rental cost of the deposit is required to confirm your booking which can also be deducted in case of any accidental damages to the truck.
Inconsistent Reviews
We understand that, as of now, Budget Truck Rental might be ticking most of your boxes but this is where it gets a bit tricky. Reviews are important as they add to the legitimacy of the company and are generally the first-hand experiences of actual customers. In spite of having many good things going on for them, Budget Truck Rental doesn't have consistently good reviews across all the platforms such as Google, Angie's List, and Yelp. Many customers have had unpleasant experiences with customer services in terms of their lack of professionalism and have experienced rude behavior from the staff. So we suggest that you be mindful of this discrepancy before booking.
Also See: Lowe's Truck Rental Review
Other Services Offered By Budget Truck Rental
● Loading and Unloading Services
How To Contact Budget Truck Rental
On-Call
This is the best way to book their services as you can directly call them at 1-800-462-8343
Email
If you are not a fan of phone calls, you can simply go to the 'Contact Us' section on their official website and drop your query along with your personal information. You can relax after that as they will get in touch with you.
In-Person
Budget Truck Rental is a huge company with offices across 2800 locations. Their headquarters are located in Parsippany-Troy Hills, New Jersey, United States but you can easily check your local store's address and go there if needed.
Does Budget Truck Rental Offer Insurance?
Budget always advises you to check the coverage on your pre-existing insurance plans but if you feel like it is low, you can always avail of the additional insurance services offered by them. They have many protection and insurance plans in place and you can simply opt for them while booking your truck and selecting the plan that fits your needs. Some of their insurance plans include Personal and Cargo (PAC), Damage Waivers (PDW & LDW), Roadside Safety Net (RSN), Supplemental Liability Insurance (SLI), etc.
What Happens When You Cancel The Move?
Pre-booking is a blessing in most cases but we cannot deny that the world is full of surprises and uncertainties. Knowing a cancellation policy definitely helps you manage the money better. Budget has flexible dates and a simple cancellation policy where you can cancel your reservation online at budget.com/reservations. You can also cancel by calling their contact center at 800-462-8343. You will need to tell your last name and confirmation number for the reservation.
The confirmation number is a 13-digit number that is provided to you at the completion of your reservation. If your credit card was required to make a reservation, you may cancel up to 48 hours in advance of your designated pick-up time without penalty but know that if you cancel in this time frame, you will need to pay a $75 cancellation fee.
Our Take On Budget Truck Rental
If you want to rent a truck for a short-distance move, we would recommend you to go for Budget Truck Rental without any second thoughts as it is one of the best options hands-down. Even if everything looks hunky-dory from the outset, always compare quotes from various truck rental companies because you never know which company might end up surprising you.
In case of a long-distance move, Budget Truck Rental might not be the cheapest option for you so look for truck rental services from other reputable companies like Home Depot, U Haul, etc. We concede by simply reminding you to have fun with the process whenever you can because it will be a long one and hey, these fun little moments over the course of your move can turn any momentary chaos into a fond memory.
FAQs On Budget Truck Rental
Can You Pay Cash At Budget Truck Rental?
The deposit will generally be made through your credit card online but you can pay in cash for the remaining amount. If you buy any additional supplies, you can pay for them in cash at the time of purchasing or pay along with the overall charges that will be calculated by the end of your trip. In the case of a one-way rental, you can pay while renting your truck.
Are Budget Rental Trucks Reliable?
Yes, in spite of a fair share of dicey reviews, Budget Rental Trucks are still reliable and are nonetheless one of the best truck rental services in the market with widely available trucks across states and locations. They have a really solid inspection process set across all the locations where they consistently add new vehicles and get rid of old, damaged, and broken vehicles in a timely manner. Their equipment are well maintained and in case of any unfortunate incidents, they also offer roadside assistance which you can access at any hour of the day.
What Happens If A Budget Rental Truck Breaks Down?
If your truck breaks down, the first thing you should do is take a breath, calm down and call the customer service of the branch where you got your truck from. They have roadside assistance in place so they will get in touch with you and offer you the assistance you require or will send a tow truck for you. If at all a scenario occurs where they are unable to help you, you will need to call a mechanic and get a tow truck.