Ultimate Local Moving Guide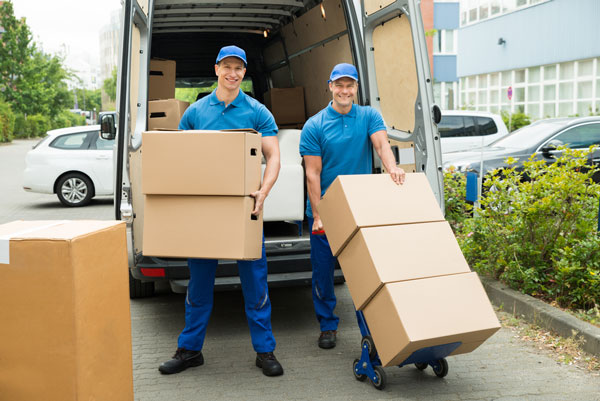 Moving is overwhelming sometimes, especially if it's the first time. However, it's a good chance if you find a better place for you and your family. The hassle of moving can be put off if you know the right way to move from one place to another. This ultimate local moving guide will help you with what to bring and pack them for a smooth transition.
Here are a few steps to help you in moving.
Find your moving date
The first thing is to find the best time for you to move out. It should be after 5 pm or before 9 am on workdays because traffic will always be heavy during this time, and it's also challenging to find parking spaces in the residential area.
See also: Best Time to Move
Request for time off at work
If your employer allows, it's advisable to get time off on a moving day because of the traffic issue previously stated. It's also not easy to move stuff during workdays. Try to request time off after work if possible.
Organize your boxes and tools
After finding the moving date, you have to start some preparation. First of all, organize some boxes for your belongings. You can look for used cardboard boxes in recycling centers near you. If it's hard to find one, go to any supermarket with big items such as appliances on sale and ask them for their used boxes. You can also use newspapers to wrap your fragile belongings.
See also: Find Free Moving Boxes
Know how much the local movers charge
Local movers typically charge around $90 to $120 an hour. However, the charges will differ from state to state. You have to check how much the local movers in your area charge.
Do some cleaning before moving day
On a moving day, you need to do some cleaning. Sweep your house and get rid of any rubbish in advance. This is also good for your future neighbors because they don't have to deal with an unpleasant smell of rotten food or moldy items on the street.
Draw a route map of roads between your old home and your new place
Drawing a route map is an essential task to do before moving. You can print out the maps on your computer or draw one yourself. Try to calculate the shortest time for you, and check for traffic jam spots so that you can choose another way. This will help you save time and energy when moving.
Pack up all your things
After drawing a route map for moving, you have to pack up your things. Remember not to overpack because you will want some free space in the truck when moving out. As for packing boxes, try to use small amounts of paper or newspaper as cushioning materials inside the boxes so that your belongings don't get damaged while being moved. Label and mark each box to avoid misplacing them.
Transfer all your bank accounts to the local banks
After you find your new home and move in, the next thing is to think of a good bank. Bank will play an important role in your life since we store our money and pay for daily purchases. Before moving out, try to check how many branches are near your old home or new place. If there are several branches, you will pick the most suitable one. You can also check on whether they support online banking or not if your internet service is fast enough.
Also See: How do you Setup Internet after your Move
Don't forget anything in your house before moving out
Normally, you miss your child's favorite teddy bear or your wife's kitchen supplies because you haven't seen them for a while during the packing process. So, take some time to walk around the rooms and check if you have left anything behind. This will help you avoid an unnecessary trip to your old place.
Keep an essentials box ready
When relocating, there will be valuable items that should be kept safely. The important box can also be used to carry valuable and irreplaceable things such as passports, birth certificates, school diplomas, and other priceless items.
Make a list of phone numbers
While moving out, you will need some phone numbers, so make a list beforehand. You can check your old home for phone numbers you might need later, such as the electric company and water supplier.
Help from friends will reduce costs
If you have many items, it's better to ask for help from your family or friends. They are likely to help because they are also going through this process differently. This will help you save money that can be used for other purposes.
Don't forget insurance while moving out
One of the most important things is to have some good insurance for your house or apartment. You can get insurance that covers damages like fires or robberies, so don't forget to ask for one before signing the contract.
Prepare an inventory list of your belongings
An inventory list is beneficial when declaring all your things at customs. Before moving out, you should take pictures of each room and attach them to a list. This can be used as proof if something gets lost during the trip.
Research on schools
Try to research online or ask your friends about any good schools, pharmacies, grocery stores, and hospitals near you. With this information, you can stay away from any troubles in your daily life.
See also: Best Places to Raise a Family in the U.S.
Ask for a forwarding address from the post office
If you're staying in a hotel, you should ask for a forwarding address at the post office. If you have to leave your old residence, check with the landlord whether they need a forwarding address or not. It's also better to let them know about where you are going to live so that they can take care of things when you move out.
Unpack everything when you arrive in the new neighborhood
It's time for you to relax after a long-day moving process, but don't get too comfortable because there are still things that need to be done after arriving in your new home. First of all, unpack all your boxes and put them in their rightful places. Second, make sure to provide a parking space for the moving truck. Third, arrange some furniture to start living as soon as possible.
Take a full inventory of your belongings
After knowing where everything is placed at home, you have to list down all of them by yourself or let the staff of your movers do it for you. This is important to ensure that everything is accounted for before signing the inventory report.
Also Read: How to Perform a Home Inventory when Moving
Enjoy your new home
Finally, enjoy your new home because it's time to relax after a long moving day. Make yourself comfortable in your bedroom and living room. If you have kids, take them to their rooms and let them play with the new toys they have.
Conclusion
The ultimate local moving guide is a comprehensive resource that will help you make the most of your move. From planning to packing and unpacking, this article has all the information you need in one place.
FAQ
How much does it cost to move out?
The price varies from one mover to another, but some services can help you for a reasonable price. For example, using online moving quotes can help you compare prices in your area.
What are the things I should do before moving out?
Several preparations need to be made before the actual move takes place. The process should start with gathering information about local laws and customs. You should also prepare a parking space for the moving truck and an address for forwarding your mail.
How can I find a mover?
You can find a mover by asking friends and family members to recommend their preferred movers or by searching online for reputable companies. You should check several websites you trust to compare prices and services.
What is an inventory list?
An inventory list includes a detailed description of every item you want to move. This list will be used to verify the number and condition of your belongings when they arrive at their destination.
What is a forwarding address?
A forwarding address, also called an "old address", is where your mover can take all your mail while you're away. It is very important to have one because it can prove that you are not behind any payments or transactions, especially if you still receive bills.
Why is it important to make sure my mover has insurance?
Your mover should have liability insurance if anything gets broken during the move. Uninsured movers are usually very cheap, but you should avoid such companies because they don't have the means to compensate you for any damages.
How can I find discounts and deals?
You can find discounts and deals online by looking at moving quotes from different movers. Keep checking the movers' offers and see which one can offer you the best price. By comparing prices, you can save a lot of time and money when moving out.
Who regulates moving companies?
Moving companies are regulated by the Federal Motor Carrier Safety Administration (FMCSA), a U.S. Department of Transportation (USDOT). The FMCSA provides safety standards to ensure that all moving companies provide safe services to the public.
How do I file a complaint against my mover?
If you think your mover has violated any federal regulations, you can file a complaint to the Federal Motor Carrier Safety Administration (FMCSA). Your complaint must include all supporting documents, like email correspondence and photos of damages on your belongings.
How long does it take to move out?
The time needed for a local move depends on the distance of your new home from your old residence. On average, it takes between 2-3 hours to load and unload a truck, but this is very subjective and can be more or less depending on many factors.
How far in advance should I book my move?
To ensure that you get the date you want for your move, it is recommended to book your mover in advance. If you book two or three weeks in advance, many movers can give you great discounts and low rates because they will know that they have a guaranteed profit at least.
How should I pack?
Packing is the most crucial part of moving out because this is where you get rid of all your junk and unnecessary items. You can use moving boxes or containers, packing paper, bubble wrap, tape, markers, and labels to ensure that everything is packed correctly.
What if I don't have a lot of money?
You can save on moving costs by using boxes that you already have at home. You can also save by packing your items as long as they are adequately protected and sealed to avoid any damage or dirt during the move.
How do movers price their services?
Movers price their services based on hourly rates, packing materials used, and distance. On average, a full-service mover charges between $90-$120 per hour, depending on the level of service you need. However, this can be more or less depending on many factors.
How does price matching work?
Price matching is when a moving company offers you a lower price than other moving companies. There are many strategies that your mover can use to win your business, but they usually have to have proof that they are giving the lowest quote, like being registered with the Federal Motor Carrier Safety Administration (FMCSA).
What is containerization?
Containerization is when goods are packed into a container for shipping to a new location. It can be very useful when moving overseas because it is one of the most effective ways of moving bulky items and large shipments with limited shipping space.
See also: Moving Essentials – 15 Things You Need When Relocating