Moving Essentials – 15 Things You Need When Relocating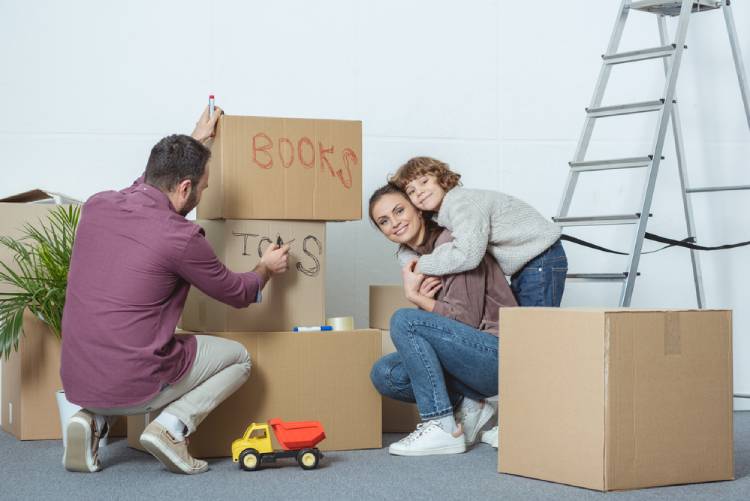 When it comes time to move, you have a lot of decisions to make and a lot of things you need to do. You need to find a moving company and determine what to do with your things. When you finally move into your new place, you're going to need some stuff. From packing up your home to deciding what moving company is right for you, there are many steps involved in the process that can be overwhelming if not planned.
So, before you start packing or call up your movers, take some time to go through this list of essential items that will help make your move easier and more efficient:
1. Boxes
This may seem like a no-brainer, but you would be surprised at the number of people who move without preparing for their relocation by collecting boxes. It is best not to use cardboard moving boxes because they are flimsy and can break apart if not properly handled. Instead, invest in quality boxes and moving dollies to help transport your things on moving day.
See also: Where to Buy Moving Boxes
2. Packaging material
Another item that may seem like a no-brainer is packing material. However, you would also be surprised at how many people do not provide enough cushioning to protect their belongings on moving day. This is imperative when dealing with items that are fragile or breakable. You can purchase an assortment of pads, bubble wrap, peanuts, and other products at your local moving supply store to help keep your items safe during the move.
See also: How to Use Packing Paper For Moving?
3. Cleaning supplies
Once you arrive at your new place, it's time to unpack and get settled. Unpack the essentials, take a break, and clean your new place from top to bottom. You deserve a well-earned break after all that unpacking and organizing. The last thing you want to do is spread dirt and grime to every corner of your new home. That is why you should not break out the mops and sponges until after everything is in its rightful place.
4. Phone chargers and speakers
Many people underestimate the inconvenience of having their phone die during a move. There are so many things you must worry about on moving day; why add one more item to your list? Keep your phone charged and ready with an external battery pack or car charger. Or better yet, invest in some Bluetooth speakers that you can enjoy while unpacking and organizing your new place.
5. Hangers
After the move is made, you will want to go through all your clothes and separate them into piles based on what you will keep, donate, or throw away. No matter how organized you think you are, it's easy for clothing items to get mixed up during a move and end up in the wrong pile. Make it easier on yourself by investing in some hangers and organizing your clothes into categories to avoid confusion and wasted time.
Also Read: How to Pack Hangers and Hanging Clothes for Moving
6. Munchies and drinks
On moving day, you can't forget about the most important part of the move: food and beverages! You have been working for hours upon hours on getting your home ready to move. Do not let yourself get so wrapped up in the job at hand that you forget to eat or drink water! Remember to take a break now and then and drink some water to stay hydrated.
See also: How to Plan Your Moving Road Trip
7. Box cutter or moving knife
After packing up your belongings, it is time to label the boxes. You will need something to cut open the boxes and write on them for movers to know where each box needs to go when they unload your moving truck. Always keep a box cutter in your pocket to avoid accidentally cutting yourself when moving boxes around.
See also: How to Pack a Moving Truck
8. First Aid kit
It's just a matter of time before someone gets hurt during the move. It could be you who falls down the stairs, or it could be your friend moving heavy boxes without using a dolly. Either way, it is important to have a first aid kit on hand for accidents that are bound to happen sooner or later. Spare yourself the hassle by always having medical supplies in your car in an emergency.
9. Furniture pads
Moving furniture is one of the most dangerous things you can do when moving. Make it easier on yourself and invest in some pads under your furniture when moved from point A to point B. By doing so, you avoid scuffing up hardwood floors or scratching tile in the new home. Not only that, but the furniture should have padding underneath in case there are any unexpected accidents.
10. Writing material
As you probably already know, moving supplies could last a lifetime if you use them all when moving. But at some point in time, you will need something to write with to label your boxes. Do not let yourself get caught unprepared, and invest in a pack of pens and pencils for the next time you move.
11. Sunglasses and sunscreen
Moving can be one of the most draining tasks you ever attempt to complete. Make it easier on yourself and get moving essentials that you can use while unpacking or during a break from packing. If your new home is outside, then you must always keep some sunglasses and sunscreen on hand during the move.
12. Basic cookware
You must have various pots and pans to use for your new home. Otherwise, how will you make dinner? You can find essential cookware at most department stores or online. The last thing you want to do is wait until after the move to buy necessities like these!
13. Pillows and bedding
After a long day of packing and unpacking, the only thing you want to do is lie down and sleep. But first, how will you make a bed? Invest in pillows and bedding so that you can feel comfortable at night. You also need extra sheets if your new home has different-sized beds than your old one did.
14. Overnight bag
You might think that you can fit everything into your car, but what if it rains? Keep a bag inside the car with a change of clothes and shoes if you need to sleep at a family member's or friend's house. It is always better to be safe than sorry about these things.
15. Pet essentials
Finally, you need to remember the needs of your pets before moving. Keep a first aid kit on hand for them as well as food and water bowls. Bring their favorite toys from home to have something familiar after the move. You might even consider investing in pet-safe cleaning supplies. After all, who wants to deal with pet hair in the new home?
Must Read: Moving with Pets
Conclusion
You are finally ready to move into your new home! To make the move as stress-free and seamless as possible, it is important to have moving essentials on hand. From packing tape to spare clothing for yourself or a pet, there are many things that you need to complete this process successfully. Make sure you invest in these items before your next move so that nothing stands between you and happy unpacking days!
FAQs
What are the most important things to consider when moving?
Whether you're moving or hiring a professional mover, there are two main factors to keep in mind when planning your move. The first is timing, which entails evaluating dates for closing on the new home and putting the current house on the market. The second factor is budgeting, which primarily addresses setting aside funds to cover expenses such as storage and insurance during the move.
How long does it take to pack for a move?
According to the American Moving & Storage Association, if you plan to hire professionals to assist with your move, they can have everything packed and loaded within four hours. With help from family members or friends, it can take up to half a day to pack for a move. You can expect to spend an entire day packing for a larger move, such as one involving a three- or four-bedroom home.
What are some 'must-haves' when it comes to packing supplies?
Save large furniture items and appliances for professional movers. You'll need numerous boxes of different sizes, moving labels, markers, packing tape, and more. Make sure you get plenty of boxes that are small enough to fit in your car if you plan on doing the bulk of the work yourself.
What are some essential things to consider when selling a house?
When selling your home, some of the most important considerations include pricing it correctly at the outset (which can't be done without an appraisal) and putting your home in move-in condition. It is also critical to establish a plan for how and when you will leave the house, select a realtor, and understand closing dates and timelines.
How do I choose a moving company?
If you're hiring movers, you must hire licensed and insured professionals who have plenty of experience for your move. Ensure they can show you references from customers who have moved with them before and request estimates before hiring the company to ensure there are no hidden fees. It's also important that you feel comfortable working with the mover- so talk about their policies, payment methods, etc., in advance.
How long does it take to move?
The amount of time it takes to complete a move can vary considerably. A full-service moving company can take between 3 and 8 hours to transport everything from your old home to your new one. Having friends and family help will speed up the process, as you'll be able to work together on dividing up your belongings and organizing them into boxes.
What are the most common mistakes people make when moving?
Some of the most common missteps made during a move include underestimating how much stuff you have, packing too early to avoid last-minute stress, and failing to plan for special items that require extra attention. Additional errors include:
Overbuying supplies.
Hiring the wrong moving company.
Letting emotions get in the way of making good decisions.
What are some important things to prepare before pets arrive at their new home?
Before you bring your furry friend to your new place, make sure you have all the necessary supplies for them! This includes pet travel carriers or crates, food dishes, pet medications or prescription medications, leashes, food and water bowls, toys, pet beds or blankets, litter boxes or bags to pack the litter in, pet shampoo, or wipes for cleaning up accidents during the trip.
What are some important things to do before moving out of my current home?
Before you officially put your home on the market, you must make sure your home is presentable for showing by the realtor. Set aside time throughout the weeks leading up to your move to make touch-ups in paint, put in an order for new carpeting, and do any staging that may be necessary for buyers to see your property at its best.