How to Plan Your Moving Road Trip


VanLines Inc
Secure Storage
Easy Booking Process
Fully Trained Employees
GET QUOTE

Colonial Van Lines
Storage Services
Long-Distance Moves
Corporate Relocations
GET QUOTE

Moving APT
Vetting Process
Award-Winning
Available Nationwide
GET QUOTE
Our Take
Price
Rating
Minimum Shipment Size
Storage
Booking Deposit
Cancellation Policy
Quoting Options
Discounts

Best Overall Value


GET QUOTE

2+ bedrooms




Free 30 Days




10%

Free up to 72 Hrs

Phone / FaceTime / Text

Senior / Same day Booking

Best Industry Reputation


GET QUOTE

1+ bedrooms




30 Days




20%

Free up to 72 hrs

Phone / Facetime

Seniors Discount

Best Customer Service


GET QUOTE

1+ bedrooms







Free up to 72 hrs

Phone / Virtual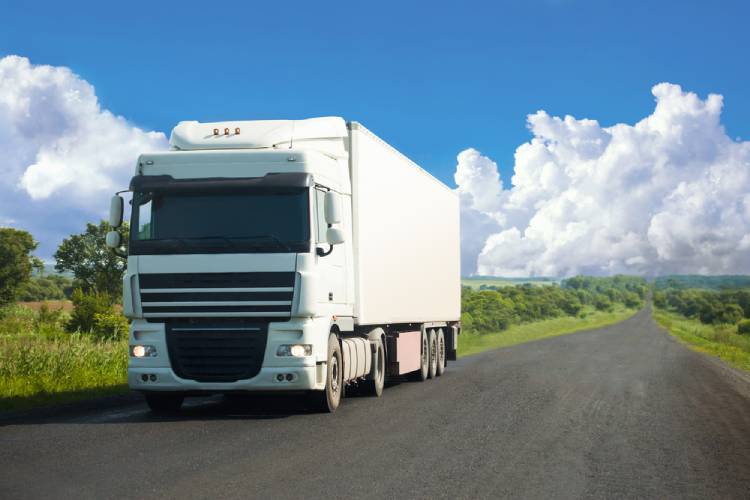 Hiring a rental truck is the easy part. But then driving it yourself to your dream home can seem like you're about to put yourself through a roller coaster of emotions and challenges. However, there's still thousands of people every year who are drawn to this approach of moving over hiring full-service movers. This is mainly because it is just realistically much more economical to rent a truck.
But even though it makes it easier to escape part of the financial load associated with moving, it also places a truck load of weight on your shoulders. Just to clarify, we're not just speaking figuratively about the load, but literally too, since you have to pack your rental truck independently. You would have to handle everything that a mover would handle for you. Such as the loading, unloading, lifting, dismantling furniture and even the prime task of driving!
Now we know it can get overwhelming to wrap your head around the driving, especially if it is your first time taking the wheel of a rental truck. But worry not, since there's a bunch of possible ways to smoothen this road journey for you and your family. The crux of tackling all the road bumps that lie ahead is planning and having a strategy in place for the road trip. And we have just the strategy sketched for you to plan your moving road trip efficiently. Yes, we've rolled up our sleeves and found every trick in the book, so do read on to learn more about planning for a moving road trip.
Tips To Plan A Moving Road Trip
Tip 01 – Find Ways To Make The Trip Comfortable For You
You're going to be spending long stretches of time in the moving truck, so you want to make things as comfortable as possible. Especially if this is a long distance move. Overall, you want your mind to combat the drowsiness or fatigue, while your eyes stay alert and set on the road. So these are few of our top pieces of advice when it comes to securing your own level of comfort after you take the wheel.
Driving for long hours can cause lower back pain as well as soreness, so it's best to keep a pillow to place on your lower back to help with posture.
We also suggest getting some form of entertainment on the truck. You could listen to podcasts, prepare a music playlist or simply listen to an audiobook. This would help your mind refrain from feeling drowsy on the road.
Before you leave your home, ensure you're wearing the most comfortable and breathable outfit from your wardrobe. Depending on the weather, you can also prep to carry your sunglasses, cap or a warm jacket.
Try and keep an extra jacket handy, along with a blanket for times when you need to take a refreshing power nap.
If you find yourself feeling sleepy, always park the car at the stop or a parking lot with shade and get some rest. Stepping out for some fresh air and washing your face could also help awaken you from drowsiness.
Always stay hydrated during the trip, this helps avoid the feeling of fatigue that comes from dehydration. It would help avoid soreness of muscles. We also suggest taking things a step ahead and carrying glasses or a reusable bottle with a straw. By doing this, you're not blocking road visibility when you drink directly out of the bottle.
Carry power snacks such as nuts, almonds, pistachios and peanut butter to help you stay energized and alert throughout the drive. Keep this within reach and near your seat.
Take sufficient stops to stretch your muscles and joints. Also, fuel your body with meals and don't keep yourself hungry for too many hours.
Carry your essential medicines and an emergency first aid kit, god forbid you need it.
Pack the basic toiletries like toilet paper, soap, toothbrush and paste in your essentials bag, as you would need it to freshen up.
Carry a cloth to wipe the windshield. A bird dropping or any other tough stains smeared on it during transit can actually trouble your visibility of the road. So naturally, it's best to have a cleaning liquid and a cloth around.
Keep perfumes of your favorite scents handy to ward off any stench in the car, simply because any unpleasant odor could eventually give you a headache while driving.
Also, keep a trash bag so that the cabin where you would be seated is neat and clean, without too many wrappers or food piling around.
This basically goes without saying, but you have to try your best to get enough sleep the night before the big drive.
Tip 02 – Take Certain Precautions To Avoid Being Stranded
If you're hiring a rental truck or driving your own vehicle to your new home, it is necessary to take certain measures for your safety. What we're saying is that it would be wise to make sure you're not stranded in the middle of a place you're not familiar with. We've compiled a list of few of the things you should be mindful of while planning your moving road trip. This will help you steer away from issues like being low on fuel. You can always keep coming back to this list and refer to it. If only to assure yourself you've tackled all of it before you step out to drive the rental truck you hired.
Check that the rental truck you hire is well-maintained. If it is your private vehicle, ensure it's serviced and fine tuned. Double check the brakes, car battery, head+tail lights, tires, oil and so on, before you leave. Speak with the company you've rented the truck from. It's important for you to be up to speed about the number of miles covered per gallon of fuel. It would only help you have an approximate estimate of when you'd need to fuel up.
Plan the route strategically by avoiding rush hours of traffic. You also don't want to be figuring the route out when you're on the road. It's advisable to also have the route planned on a sheet of paper. It's all about being prepared, so this helps in cases where your phone crashes or you're in a place with a bad network. If a friend or relative is riding shotgun with you, it's best to share the responsibility of navigation with them, as it can be difficult to drive and navigate.
Check the exterior of your rental truck for any scratches or damages. Post that, take a picture of the same to avoid any arguments with the rental company when it is time to return the moving truck.
Make a note of all the gas stops that fall en route. Check if there are any long stretches between the last time you fill up the tank. We suggest keeping ¼ of the tank full or even more at all times to avoid risks of running on low fuel.
Check the weather forecast and prepare your stops accordingly. For instance, if you're moving during the summers, you want to avoid driving during the soaring high temperatures, because you could exhaust yourself even faster. So, it would be best to rest at a hotel instead of driving through the scorching heat of the afternoon. Also, plan for things like keeping a cooler with chilled water in the truck, as it could also help ease the drive in heat. If it's snowy, you want to have things like salt, a shovel and blankets with you.
Make sure you've got roadside emergency numbers (triple A), a properly inflated spare tire, jumper cables and a flashlight on board with you.
If you're especially travelling during peak seasons, take an extra step to book your accommodation in advance. So, you're not in a situation where you don't have a place to rest and recuperate.
When it comes to documents, ensure you have your up-to-date license, vehicle registration and insurance policy.
Have your phone charged and carry a portable along with you as well. When you stop for the night at an accommodation to charge your energy, remind yourself to always keep your phone and portable for charge too.
Other Practical Aspects To Consider On Your Moving Road Trip
Don't underestimate the budget of your moving road trip. It is necessary to find a balance between the things you need to spend on. Create a figure in mind and curb your spending habits, as it's easy to go overboard. In other words, be frugal.
Carry some spare change and hard cash for tolls to avoid scavenging for cash when there would be a line of vehicles behind you.
Read up on road rules for the state or city you're moving into. This would help you steer clear from paying unnecessary fines.
Not every restaurant would be open 24/7, so keep a watchful eye on the time. You could create alarms on your phone or so to remind yourself about making meal stops among other things.
Be prepared to handle the rental truck if things go south. If things are not working as per schedule, have a backup plan ready.
See also: Risks of a Self-Move
Small Ways To Make The Move Fun
Plan Out Attractions
You may be in a rush to get to your new home, but if you like, you could make things a little interesting by visiting a few scenic places that fall en route. This would keep your spirits high and probably release the stress of relocating. You can also drive by parks and interesting places to eat. But do try and avoid a lot of junk dishes, as it could be counterintuitive and make you feel sleepy.
Take A Relative Or Friend Along
After a certain amount of time, driving alone can get pretty boring. If your friend or relative is up to accompanying you on the moving road trip, you would probably not realise how your time flew by. So do consider asking a friend, family member or relative to tag along, if only to make the drive less wearisome. You can then also choose to take turns with driving.
Now by this point, you should have a fair idea of all the things that must be taken into consideration to plan your moving road trip. But since it will also most likely be your first time driving a rental truck that is much larger in comparison to a normal car, let's look at ways you can efficiently drive the vehicle itself.
Things To Keep In Mind While Driving A Rental Truck
The Basic Ground Rules
Slow down at intersections.
Use your signal before you take a turn.
Never stop abruptly.
Don't drive in close proximity to the car in front of you.
Stay within speed limits.
Pay attention to road signs.
Keep your seatbelt on.
Use mirrors after adjusting them well.
Don't cut corners, slow down at speed bumps.
Avoid overtaking, drive slow.
See also: Cheapest Ways to Move
More Detailed Advice
Practice driving in an open parking lot to get a good grip over the wheel and navigation. Although your rental truck is a huge vehicle, they are designed to feel car-like. This feature particularly makes things much easier. So don't feel overwhelmed by the size of the truck, because you sure can get the hang of it.
Have a fair idea of the height of the vehicle, so that you're not scraping the roof at a bridge. If there are plenty of low bridges falling on the route you take, think of alternative routes instead. If you see signs like 'low clearance ahead' or you can see a low bridge approaching, try getting off the road. Like we said earlier, this is why it is extremely important to pre-plan the route.
Never leave your moving truck unattended. When you're taking a break at a restaurant, park your truck in an area where you can visibly keep an eye on it. Similarly at your lodgings, make sure the rental truck can be seen from your room window or is in a well-lit area. Request the staff to look out for your truck as well.
When it's time for you to reverse the vehicle, ask a friend to help you out with it as this could be a challenge.
When you load the truck, do your best to pack the weight of the boxes evenly. We also suggest checking whether all the boxes are in place 30 minutes after hitting the road. This is just a precaution to take to see if things are in place or getting tossed around.
---
Final Thoughts
There's a bunch of pros associated with driving to your new home. You get a chance to save on a good deal of cash. Moreover, the safety of your belongings are in your hands and you have lots of flexibility with the schedule of your move. But it is necessary to go over the finer logistics of things while planning a moving road trip. You also have to factor in the reality that there are certain burdens of driving a rental truck. There's physical as well as mental strains that you would be placing on yourself. Which is why it is absolutely necessary to plan your breaks, the route and other things to your comfort level, so you could tackle your moving road project more efficiently.
Frequently Asked Questions
How do I plan a moving road trip?
First and foremost, you need to plan your route and get your car or truck serviced. Make sure you book your lodging place in advance to avoid hunting for a place at the last minute. Don't forget to go through the directions on the map beforehand and make sure you carry all your important documents like your driving license. Research on the rules of the place you're moving to, especially if you're planning to move to a new state. Last but not the least, carry some food and emergency supplies with you before you hit the road.
How do I plan a long distance road trip?
For a long distance road trip, you'll have to plan your route and prepare your vehicle at least a week before you hit the road. Make sure that you schedule your destinations beforehand in case you want to stop in between for sightseeing and book an accommodation at a hotel beforehand. Another important thing you need to take care of is renting your vehicle insurance and carrying your driver's license. Don't forget to prepare an emergency kit which includes food and other essentials. Before you hit the road, make sure you have multiple navigation tools like maps downloaded in your phone and don't forget to save some emergency contacts to stay in touch.
How do people survive cross country driving?
A well planned road trip helps people survive a cross country drive. An adequate amount of sleep before the journey really helps to avoid exhaustion during the trip. Other precautions like staying hydrated, having healthy snacks and taking breaks from the drive really helps during the trip. Planning a few spots for sightseeing also makes cross country driving an exciting and entertaining drive.
Are cross country road trips fun?
Cross country road trips can be really tiring because of the long distance and exhaustion. But, cross country road trips can be made fun if you plan any sightseeing destinations in between or include certain stimulating activities or experiences along the way.
How far can you drive in a day?
If you drive for eight hours in a day while taking breaks of at least 15 minutes every two hours, you can cover around 500 miles. Having said that, there are certain other factors like traffic and fatigue among others that can affect your driving.
How do you find fun stops on a road trip?
You can turn your road trips into fun by stopping to enjoy the roadside attractions on the way. There are several apps that will help you find fun stops like RoadsideAmerica.com, Roadtrippers.com, AtlasObscura.com, etc. Make sure you do a proper research of all the routes you have as options and which one has more to offer.
Is it better to drive long distances at night?
In case yours is a trip that requires you to cross several cities on your way, it might get really tiring for you. That's why, planning your long distance trip at night will help you get rid of getting stuck in traffic but at the cost of you driving while you're sleepy.
What is the best day to drive?
The NHTSA (National Highway Traffic Safety Association) has declared Tuesday as the safest day to drive. You can plan your trip early in the morning to avoid any traffic on your way.
How often should you stop when driving long distances?
If you're planning a long distance road trip, you should take a break of 15 minutes every two hours as you may get tired of driving. It's good to not drive for more than eight hours a day as you may get exhausted while travelling.
Is it safe for a woman to go on a road trip alone?
Going alone on a road trip comes with risks as it is, especially when it comes to dealing with traffic and strangers especially at deserted places. That's why women should plan their trip beforehand and take precautions if they're going on a solo trip.
How do you survive a 30 hour road trip?
If you set a driving limit for yourself and take small breaks in between, you can definitely survive a 30 hour road trip. You can have your favorite music playing on while you're driving. Also, make sure you carry an extra charger and light and healthy food for your long drive.
What is the best route to drive across America?
Some of the best routes to drive across America are Overseas Highway Florida, Route 66 Illinois to California, Pacific Coast Highway (California) to Washington and Blue Ridge Parkway (Virginia) and North Carolina. You will get to greet some of the most breathtakingly beautiful views when you drive through these routes.
How often should you let your car rest on a road trip?
You should let your car rest for a minimum 15 minutes every two hours while you're on a road trip. Try not to drive for more than 8 hours a day as that may exhaust you and may affect your driving.
What can go wrong on a road trip?
Several things can go wrong on a road trip like running out of gas, road accidents, unpredictable weather conditions, traffic problems, getting lost, no accommodations, etc. That's why it's good to plan your trip beforehand and always have a back up plan for your accommodation, food and other important things.
Can I drive 1000 miles in a day?
Yes it is possible to drive 1000 miles a day if you drive continuously for around 16 to 17 hours. But that will get you exhausted while driving, making you more vulnerable to accidents, especially if you're driving alone. So it's best to avoid doing that.