How to Forward Your Mail When You Move


VanLines Inc
Secure Storage
Easy Booking Process
Fully Trained Employees
GET A QUOTE

Colonial Van Lines
Storage Services
Long-Distance Moves
Corporate Relocations
GET A QUOTE

Moving APT
Available Nationwide
Award-Winning Movers
Extensive Vetting Process
GET A QUOTE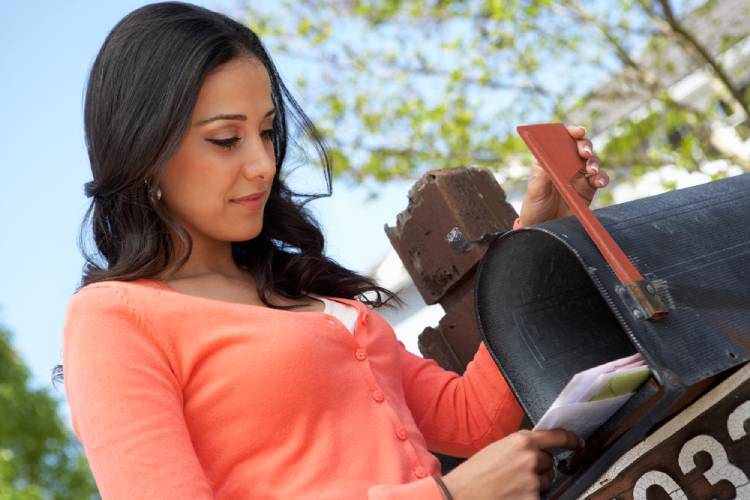 Moving to a new place can certainly feel like a fresh start quite often. No reason it shouldn't. But then again, it doesn't mean that we would want to let go of everything from that life. Our mails can surely fall under that category. Not updating your mailing address can lead to unnecessary challenges and headaches which are better avoided.
All our bills, letters, packages, deliveries and even magazines depend on it. To make sure that you start receiving all your mails at your new place, you'll have to rely on USPS to get your mail forwarded. Another reason why it's important to forward you mail is so that there's no risk of valuable information getting into the wrong hands.
While not always, the case of one's personal belongings or information being misused is not at all unheard of. So it's also a matter of reducing the possibility of such instances. Plus, getting your mail forwarded is not at all complicated, regardless of whether or not you're moving permanently or temporarily. To begin with, you will need to get a USPS form to officially update your address change.
So here are some tips on how to forward your mail when you move.
Filling the USPS Form For A Change Of Address
Like we mentioned, there's an official USPS form that you will have to fill as a part of the process. Let us break it down step-by-step so it becomes easier for you.
First Step: Answer the question, "Who is moving?".
Your options to answer this question would be 'Individual', 'Family' or 'Business'. This should be pretty straightforward for you. Depending on the nature of your move, you select your option. Just one thing to know. If you and your entire family are moving together. Each member will have to fill a form individually.
Second Step: You will have to fill out your "Contact Information".
This will include details like your full name, email address, your phone number and type of phone.
In case of a family moving, you will have to answer additional questions like, "Do all individuals moving from this address share the same last name?" and "Is anyone with this same last name remaining at the address?".
In case of a business, you will have to share the "Business Name" too.
Third Step: You will have to share, "What type of move is this?".
This is where you will be selecting whether you're making a permanent move or one that's temporary. However, the option "Temporary" is a bit tricky. You can select the option in a case where you would be moving to a new apartment for the duration of 6 months, only to return to your old house again.
At the same time, if you would be moving back home after 6 or 12 months, you will have to fill another form at that point.
Fourth Step: This is where you enter the date for USPS to start forwarding mail to your new place of residence/business.
You will have the option to fill the "Start Forwarding" and "End Forwarding" date. The latter won't be applicable for a permanent move. Keep in mind that USPS will take around 7-10 postal business days to start sending your mail, starting from the date you mentioned in the form. Also, you can't have a "Start Forwarding" date that is 3 months or more from the time you fill out the form.
Fifth Step: You will have to fill the fields to answer "What's your old address?".
Be as detailed as possible. Especially with the "Street Address" section. Don't leave out any details like your PO Box, if applicable, or your apartment number for that matter. An important point to remember here is that if you have a Private MailBox which is non-USPS, you won't be able to request for a change in address through this process.
Sixth Step: And finally, you will have to enter the sections for "What's your new address?".
Avoid the possibility of any confusion and make sure you fill out every last detail regarding your new address.
Online Address Change Fee: You will have to pay a minuscule amount of $1 to get your address changed. But the good news is that the transaction ends up serving a greater purpose of identity verification.
Changing Your Address Offline
If you prefer doing the process in person instead of filling an online form, that option is certainly available. If anything, it's also convenient and straightforward. Here's how you go about it.
Visit your local post office.
Ask the personnel for form 3575, which is the official code of the address change form.
Fill the form and submit it to the personnel at the post office.
After give or take 7 days, you will receive a confirmation mail
PO Box Address
In case you are going to switch from a personal to a Post Office Box address, you'll have to make a request for that too. Again, this can be done both online and in person. For online, you will first have to visit the USPS website to sign up. Then, you look for a PO Box that's available in the location you're planning to move.
For those unaware, the service works on a rental basis. You get to rent a locked, addressed box at a Post Office station, as a place for you to receive your mails and packages. You get to choose the duration of time you'll need the PO Box for. There's the option of choosing between 3, 6 or 12 month rental.
At the same time, you can also get options for the size of the PO Box. Choose whatever is ideal for the nature of mail or packages you frequently receive. All these options would be a part of your application form to sign up for the PO Box Address. Post this, you will have to get your form printed and take it to the post office, along with 2 forms of ID and the receipt you received on your email address.
Alternately, the process for setting up an offline PO Box is more or less the same. Only difference is printing the form, filling it manually, finding the nearest suitable Post Office and then submitting the form. After this, it's all about patiently waiting for the verification process to be completed.
See also: How to Set Up A PO Box When You Move
What is Premium Forwarding Service?
As the name suggests, this is a USPS service that comes at an additional cost. To begin with, there would be a one time enrollment fee involved. Moreover, you will also be charged a weekly shipment fee, as the service functions in a weekly delivery manner. Both the one-time fee and the weekly fee costs $21.90.Why this cost? That's because Premium Forwarding Service specializes in helping those making a temporary move, but for some reason haven't updated their mailing address.
Basically, it's suited for anyone who won't have clarity regarding their temporary stay and move or anyone who might've forgotten to get their mailing address updated. For that matter, the service also helps people who lead busy and hectic lives, to the point that they haven't had the chance to do something as essential as updating their mailing address. Do note that Premium Forwarding Service can only be availed for a maximum duration of 1 year. Good news is, the service also caters to businesses.
Things To Keep In Mind When Forwarding A Mail
You will need to update information regarding your new address with whatever subscriptions you have with various companies. This could include:
IRS: You will have to update your address by filling and submitting the 8822 form. This would only be applicable if there's any mail or tax refund you're expecting from the IRS. For a permanent move, it makes sense to do it anyway. 
Banks And Credit Card Companies: Banks do send bills offline, among other important communications and notices, be it with respect to your card or your account. It's best to have your address updated with them too. You could very well do this online, without having to go down to the bank physically.
Legal Domicile: Now this one is really important for anyone permanently moving to a new state for tax purposes. Before filling the Declaration of Domicile Form, do a bit of research on what the tax laws, requirements and essentials are in the state you will be moving to.
New/Updated Driver License: Get in touch with the DMV for this. You will need it in case you are planning to get a new driver license. Even if you intend to continue driving in the new state, you will have to get your license updated as per the regulations of the state you're moving to.
Voter Registration: Once again, in a case where you move to a new state, you will have to update the address on your Voter Registration Card. To do so, you will have to reach out to the office of the state election.
Beyond these things, you might have to update your address or details for Magazine Subscriptions, Memberships of Retail Stores or Gyms, or even Electricity and Gas Service Providers. It helps to plan everything in advance so that you don't have to worry about it after you've made the move to a new place.
See also: Moving Tips for Smooth Relocation
Conclusion
There are a lot of essentials to keep in mind. It's definitely easy to forward your mail when you move. But you have to make sure you individually get in touch with all the companies that send you mail which is important to you. The postal service can only do as much as send you the mail to your new address.