USDOT Number – What is It and How to Check It?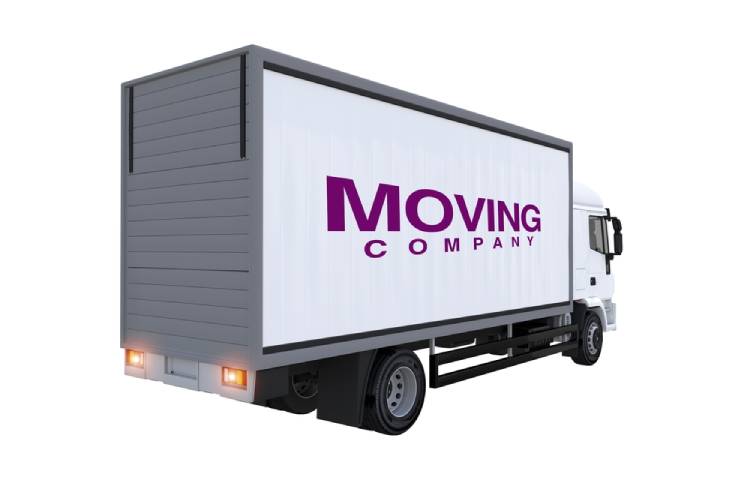 When your search for legit moving companies begins, you're probably bombarded with enticing advertisements and sales calls. But since hiring movers is not exactly something you're familiar with, you may not be able to pick the truth from tales. Before you sign off your mover, there are several ways to look up for red flags during the early stages. And one such method is looking up your moving company's USDOT number.
In simple terms, checking the USDOT number is almost like digging for dirt or doing a background check on the moving company you've selected. This is done all before you give them the green light to take care of your belongings. Looking to understand more about how you can track down the number and pursue this project? Here's what a USDOT number is & how to check it.
What Does The Acronym USDOT Mean?
All moving trucks crossing state lines possess a US Department of Transportation number (also just referred to as USDOT). This is a license provided to moving companies after they've registered their vehicle with the Federal Motor Carrier Safety Administration (FMCSA) division. The FMCSA introduced this procedure as a means to ensure all heavyweight rental trucks are complying with the safety regulations in place. It's also an efficient way for the organization to monitor rental truck operations and protect the safety of customers planning to move.
By checking the USDOT number, you can verify if the company is legitimate and playing by the rules. All you have to do is type the DOT number on the FMCSA website, and you can pull out records to see the number of complaints the company has received. You can even go to the extent of finding information on accident records and much more. We'll be covering all the data you can extort with a USDOT number. Overall, with the USDOT number, you conduct an extensive search to ensure your mover doesn't have a tainted image with the FMCSA.
What Else Does The FMCSA Do?
The FMCSA wishes to safeguard people, especially those moving for the first time from rogue movers. With the DOT number initiative, customers using rental trucks are reassured of the moving service they pick. In addition to that, you can also use handy guides like the checklist tool on the FMCSA website to protect your move. Moving companies must also comply with the FMCSA regulation to provide customers with a booklet titled 'Your Rights And Responsibilities When You Move'. This is a 23 page detailed booklet that serves as a guideline for customers to educate themselves on the requirements that moving companies are expected to follow by the federal law. A legitimate moving company with decades of experience in the industry would not fail to provide their customers with this information. This helps you dial down your search to a reputable company.
Does Every Moving Company Have A USDOT Number?
A moving truck that needs to cross over a state line must have a USDOT number. If this is a short distance move that would take place within the state itself, there's a slight possibility that your moving company doesn't have a USDOT number. Presently, there are 38 states that demand movers to obtain a DOT number, even if they only operate within state lines. The 12 states where even an intrastate moving company won't have a DOT number are Arkansas, Delaware, Hawaii, Louisiana, New Hampshire, New Mexico, North Dakota, Rhode Island, South Dakota, Tennessee, Vermont and Virginia. These are the only states exempt from the rule.
Where to find the USDOT number?
A moving company would be happy to share their USDOT number with the client. Unless of course, there's something they wish to hide from you. You can call and ask a prospective moving company for their USDOT number without hesitation. Or you'll probably just find the number on the mover's fleet. A majority of the companies also have the number displayed at the bottom of their homepage alongside the company address. In most cases, it's in fine print, but then again, reading the fine print is essential before committing to any agreement.
If your moving company is having compliance issues with FMCSA and doesn't have a DOT number, you can consider this as a sign that there could be something shady about the business.
In a nutshell – You may be unfamiliar with the tactics of rogue moving companies and scammers. But at the same time you surely don't want to compromise the safety of your belongings by picking the wrong mover. Therefore, looking up a USDOT number is just one of the several ways in which you can reassure yourself of the reliability of a moving company. The registration process to obtain a USDOT number is designed by the FMCSA with the aim of protecting customers from moving scams. Problematic movers can have their license revoked or issued fines against their USDOT number. Since all moving companies have to comply with these federal regulations, you can easily differentiate the bad movers from the good.
Now that you're well acquainted with what USDOT actually stands for and the weight it carries, let's move on to the execution part, so that you can learn more about the results of checking the USDOT number.
Steps To Check A USDOT Number
Step 01: Search for the USDOT number on the moving company's website or call the mover's representative to ask for it.
Step 02: Visit the FMCSA Safety and Fitness Electronic Records (SAFER) System website.
Step 03: Type the moving company's name or USDOT number to pull out a report.
The Safer Web system is an online portal where you can get access to a moving company's safety records, ratings, a summary of any crashes, vehicle inspection records as well as evidence of insurance. Without mincing words, you can use this portal to capture a snippet of all the information you need to avoid getting ripped off by an illegitimate company. The criteria for pulling out a report is having the USDOT number or company name. The data on this online portal is free of cost, since it is issued in the interest of customers using rental trucks.
See also: List of Best Moving Companies in America
How To Check The Report?
Once you've pulled out a report from the Safer web system, it might get confusing to understand what you should look for. The interface on the portal isn't the best, so it may feel like you're figuring out a Morse code. However, here's where we'll be able to help you. Below is a list of things you should be analysing to gain some insight into the legal performance of your moving company.
Here are the indicators to look for once you have the report:
Legal Name
For starters, it is necessary to double check whether the company's legal name is the same one that reflects in the FMCSA records. A notable company's name could be tweaked to something generic in order to lure in more customers. So by counter checking the legal name, you could help avoid rogue movers.
Physical Address
Keep in mind that a dishonest moving company's website could very well mimic an honest one. Which is why we suggest that you reconfirm if they've used the same address and phone number on their company website. The report would give you access to the street, city, state and zipcode of the company's principal office.
Operation Position
Under the section, 'operation classification', your movers should carry the status 'Authorized for hire'. This serves as indication that the company complies with the FMCSA regulations and has a good image. Steer clear of companies that hold the status of 'Inactive' or 'Unauthorized'.
Number Of Drivers
You can also glance at the number of drivers employed by the business. A reputable moving company that has been in the industry for long would have more experience and a good fleet of well-trained drivers.
Number Of Inspections
The next data that you should look closely at is the inspection segment. There are 5 levels of inspection that moving trucks have to successfully clear. In order to check the movers result, you would need to click on the hyperlinked text 'Inspections/Crashes in US'. You'll also be able to retrieve information on the total number of inspections conducted. We suggest looking at the last date of inspection to understand if the moving company has been keeping itself up-to-date with this requirement. Avoid dealing with companies that have a high percentage of out of service drivers and vehicles.
Crash Records
Each road crash is recorded against the company's USDOT number. It is necessary to check your mover's involvement with crashes to assure yourself that the company doesn't have a bad reputation with road accidents. In case of a higher number of reports against the number, it only goes to prove that the moving company doesn't have a good amount of well-trained drivers. There are three categories under the crash segment.
Fatal – To denote the number of people that were killed during a road accident that involved the prospective moving company's truck.
Injury – This number denotes the amount of times a moving truck was involved in a road incident where someone got injured. At times, even a well-reputable company that has been in the industry for years may have injuries in the range of 12-15. There should be some levy while making a judgement on this number.
Tow – This number denotes the amount of times the moving truck was towed since it got damaged in an accident.
Do note that if a crash calculation involves a fatality, over 3 injuries and a tow away, it would be recorded as 1 single fatal crash. Don't forget to check the date range for when these crashes were reported. The FMCSA provides indication of when these accidents were reported.
For example – The report would state something along the lines of 'Crashes reported to FMCSA by states for 24 months prior to: 12/09/2020'
Safety Rating
This is the most essential metric that determines whether a moving company complies with all the safety regulations introduced by the FMCSA. In simple terms, it is basically the overall grade that a moving company achieves and then to an extent can gloat about it. A moving company can obtain one of the following remarks at the bottom of the entire report.
Satisfactory: When the overall record shows no evidence of non-compliance with the demanded safety requirements.
Conditional: This is obtained when the overall record shows a small percentage of non-compliance with one or more safety requirements.
Unsatisfactory: This should be considered a red flag as it shows records of sufficient evidence of noncompliance.
Do note that the date when the company received the safety rating will also be mentioned. It is necessary to factor in the date, so that you're aware of when this report was generated.
Insurance Status
To check if your mover meets the requirements for insurance, you would need to click on the 'Licensing & Insurance' section, so that way, you can easily navigate. We'd like to mention that the section is located at the top right corner of the report in a blue box. To be completely honest, you may not be able to derive much from the insurance link, since the interface is not exactly what one can term as cooperative. We suggest looking for an indication if the insurance is revoked as that would be the main priority of checking this section.
Complaint History
A movers complaint record isn't part of the FMCSA report, hence you would need to head to the 'Household Goods Program' division to see the number of complaints registered against a moving company's USDOT number. Do note that you won't be able to read detailed complaints like you can on Better Business Bureau (which is a trusted website for ratings and testimonials). Instead you would just be provided with the number of complaints recorded per year. You can refer to the complaint table to find evidence on the types of complaints reported.
If you see a good number of reports filed under the category of unauthorized operation, estimates/final charges, deceptive business or weighing practices, loss/damage and hostage of goods, you can immediately consider these as red flags.
See also: How to Choose a Moving Company
Our Take On The FMCSA Report
Overall, the report is a great way to evaluate whether an interstate moving company is complying with the safety standards set by federal law. And before hiring a company, it is a good practice to dig deeper about the legal aspects of a company than just the rosy picture portrayed on the website. It also isn't an extremely time consuming task to pull out a report, once you have the USDOT number. That being said, just glancing over the FMCSA report isn't enough to determine if a company is legitimate enough. That is why, we've compiled a short list of other things you should bear in mind while selecting a moving company.
See also: How to File a Moving Complaint
Other Ways To Safeguard Yourself From Illegitimate Movers
You can gauge the reliability of a moving company by spending some time to read testimonials on Better Business Bureau and Google Reviews.
Always take at least 3 in-person quotes from moving companies before settling for one. Also, ensure that the estimate is derived based on weight (not cubic feet).
Put forward a request to opt for a full value replacement liability insurance.
Read the booklet titled 'Your Rights and Responsibilities When You Move' provided by the FMCSA to form a better understanding of the moving industry. This is only done so because you're most likely going to be unfamiliar with it.
A majority of the complaints received by FMCSA report issues with regards to being overcharged. Hence, you should keep in mind that it is illegal to be charged more than 110% of the provided quote before your goods are delivered to you. Keep an eye out for movers that demand large deposits.
See also: How to Avoid Moving Scams and Frauds
---
Conclusion
You can't really count on good luck to find a good mover. But it all boils down to starting your research a month or so in advance. The USDOT number surely helps you build your case of a reliable mover. However, we suggest you to also look up reviews and take recommendations from close friends before finalizing your mover.