10 Best Tuition-Free College Programs in the U.S.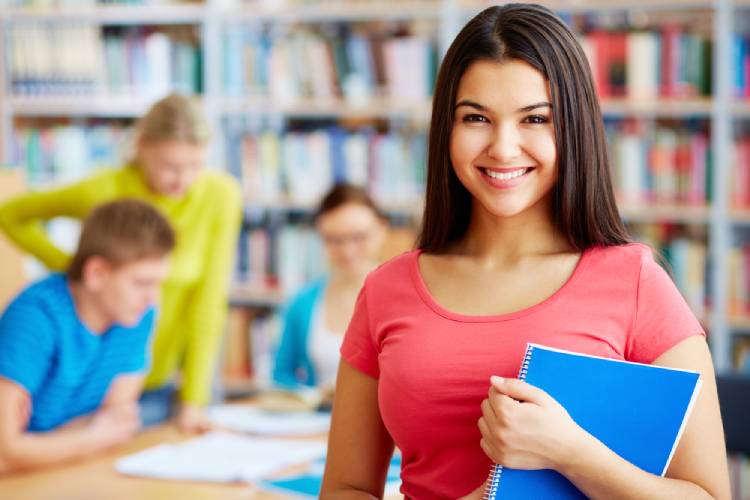 Most college students find themselves opening their eyes wide or taking a double look at the figures just to confirm what they see is real, upon digesting the actual amount that goes into paying college tuition. You could actually have that same exact reaction as we unveil the amount to you, which is approximately $8,000-$50,000 per year. The fee would vary depending on how long the course is and whether you'd be studying at a public, state or private university. The amount would fall in the higher range if you choose a private university and opt for courses linked to the field of engineering, business or even medicine.
Now we know that you wouldn't want to compromise the field you're interested in simply to escape the horror of student debt. Your parents and mentors out there would probably tell you that the smart move to make would be to research colleges that offer tuition-free programs. And that's probably something that got you here. So, we've done our rounds of research and now bring to you the Top 10 colleges offering tuition-free programs in the US.
Things To Keep In Mind
Competition for tuition-free programs can be fierce.
Be sure you apply well in advance.
Keep track of application deadlines.
Always widen your search to different states.
Be ready to deal with other college expenses like accommodation, meals, supplies and commute.
Read the fine print of the program.
Understand if you're eligible for the benefits of the program.
Ask yourself if you'd like to work part time and study.
Look at limitations of the program for out-of-state students.
Note: Tuition-free college programs doesn't mean that all the expenses associated with college education is free of cost. It just makes expenses more bearable and helps students save a ton of money. The responsibility of paying tuition fees is taken away but there are various other costs that you still have to bear. Also, keep in mind that each college has its own terms with the free tuition program they initiate, so it's advisable to read between the lines of these programs.
Top 10 Tuition-Free College Programs In The US
1. Berea College, Kentucky
It's true that no student at the Berea College has not to worry about paying tuition fees. With no burden of exorbitant tuition fees, you can invest in your education here with less stress. This is a completely tuition-free college and is a perfect choice if you want to pursue your studies specifically in liberal arts. The college has also won the title for 'Best Bang For The Buck' four times in a row, which gives away what it stands for. Because of the tuition-free program, students at Berea College, end up saving $176,000 over a period of four years.
Academic Scope
You have the opportunity to earn a Bachelor of Arts or a Bachelor of Science degree, and have 33 majors to choose from.
Other Pros Of Moving To Kentucky
You get to experience the charm of the South and are comforted by the slow pace countryside lifestyle. As a student, you would also have access to big city amenities in cities like Lexington and Louisville.
See also: Moving to Kentucky
2. Washington State University, Washington
If you've always wanted to study in the state of Washington for the exposure to its culture and amenities, this university could be the perfect fit for you. The catch is that students who wish to graduate from Washington State University can save annually on tuition fees. But do note that the free aspect applies to students coming from low or middle income families. Special thanks goes to the 'Cougar Commitment' and the 'Pull Grant program' that work towards taking the load of tuition fees away for students from low income families.
In addition to that, the University also has scholarships for out-of-state students who require assistance with tuition fees. You can check out the WSU General Scholarship Application and FAFSA (Free Application for Federal Student Aid) to see if you qualify for it.
Academic Scope
You get to choose from over 100 majors. Business, Management, Marketing and Social Sciences are few of the popular majors completed here.
Other Pros Of Moving To Washington
Great public transit options makes it even more convenient to save on costs. You would also have endless options for internships to grab onto because of the booming job market of Washington.
See also: Moving to Washington State
3. Warren Wilson, North Carolina
Free tuition is an initiative made possible at the Warren Wilson college through the 'North Carolina Free Tuition Plan'. The plan is applicable for a period of four years but limited to in-state students. However, don't let this deter you, as you could still earn a full-tuition scholarship by taking advantage of the 'Milepost One' program. This program is the ideal option for out-of-state students. However, there's a condition that only 25 students whose family incomes are below $125,000 can be eligible to claim it.
But worry not, since you could then take advantage of the Merit Scholarships that covers roughly $18,500 of your fees. All in all, Warren Wilson tuition free programs have limits. But it still makes it on our list as it tries its best to initiate different programs that help students graduate without a severe financial burden of debt.
Academic Scope
21 majors to choose from. The university also requires each student to develop service and work skills by doing an on-campus job.
Other Pros Of Moving To North Carolina
You have easy access to explore bigger cities like Washington, New York, Atlanta and Philadelphia from here. As a student, you could also take advantage of the numerous outdoor opportunities in North Carolina.
See also: Moving to North Carolina
4. Arizona State University (ASU), Arizona
The 'College Attainment Grant Program' and the 'Obama Scholars Program' are the two tuition-free programs at ASU that provide financial assistance to students. Both programs strive to reduce the financial stress of tuition fees for students specifically coming from low income backgrounds. But the benefits of this program are only open to Arizona residents.
If you're an out-of-state student, you would need to enroll yourself for the 'Western Undergraduate Exchange Program'. This program is limited to certain majors but brings down tuition fees from $28,800 to $16,064. So you can always give this approach a shot.
Academic Scope
The University offers degrees in a wide range of subjects. You could choose from roughly 450 graduate degrees and certificate programs.
Other Pros Of Moving To Arizona
The state of Arizona is home to some stunning landscapes and cultural events. The city of Phoenix is a cultural hub buzzing with a lively atmosphere that's great for students.
See also: Moving to Arizona
5. City University of New York, New York
Studying in the city that never sleeps is a dream for many students. The spirit of New York is what attracts thousands of students to the city. If you're on the hunt for a college that would help you curb your expenses by taking care of the tuition fees, you can opt for any college that falls in the CUNY system.
What is CUNY?: The acronym stands for City University of New York which is the largest university system of the state. It overall comprises of 25 campuses. The 'Excelsior Scholarship' in particular offered at all CUNY campuses is the program that makes college tuition free. Do note that it is specifically for all students coming from middle class families.
Baruch college, Hunter college, Queens and Brooklyn college are few of the best colleges that come under the CUNY system. Once again, a majority of the CUNY colleges provide full-tuition scholarships to New York students, whereas a partial scholarship for out-of-state students.
Academic Scope
You have 25 different campuses to choose from, all of which are offering a variety of courses. You can pick and choose from quality academics at an affordable price.
Other Pros Of Moving To New York
Great public transit systems help students curb their expenses even further and make the most of their finances. New York is also among the most diverse cities in the nation, so you do get exposure to different cultures and meet people from all over the world.
See also: Moving to New York City
6. Harvard University, Massachusetts
Getting into the university of Harvard is actually placed on a pedestal. If this has been on your dream board for long, you would be happy to know that the college offers financial aid to families from lower income groups. By this approach, the college takes steps to ensure that every student can afford to attend college at Harvard. If your family's annual income is less than $65,000, you don't have to worry about tuition, fees and even your room costs.
On another note, if you're particularly interested in studying in the state of Massachusetts, you can also consider attending college at a Massachusetts State university campus. We're mentioning this as most of these campuses come under the 'Boston Bridge' program that offers free tuition to make four-year college more affordable for residents.
Bridgewater State University, Massachusetts College of Liberal Arts and Worcester State University are few of the best state universities where you can take advantage of this program.
Academic Scope
Harvard offers more than 3,700 courses so it's almost like having a platter of a whole range of certificate courses and degrees to select from.
Other Pros Of Moving To Massachusetts
You get to experience the diversity of the multi-faceted city of Boston! You also have a ton of dramatic landscapes to explore here like Cape Cod, Berkshires and Cape Ann.
See also: Moving to Massachusetts
7. City College of San Francisco, California
City College is based in San Francisco and is powered by the 'Free City' program which aims to provide free tuition to residents of the state of California. The City College has appealing perks that has managed to attract over 60,000 students annually.
By completing the free city application form on the college website, you would be able to understand if you're eligible for the tuition free program. But you have to remember that only a Californian resident can gain access to the benefits of the Free City program. Therefore, it doesn't have much scope for out-of-state students.
In addition to this program, the state of California also provides free tuition via the 'California College Promise Grant' to students who attend community college. However, once again you have to be a resident of California and in need of financial aid to put this scheme to good use.
Academic Scope
You get to choose from 250 degrees and certificates courses by studying at the City College of San Francisco.
Other Pros Of Moving To California
You have blissful beaches by your side on days you need a break and great weather to accompany you year-round. The state of California also offers students great multicultural events to attend.
See also: Moving to California
8. Butler University, Indiana
By now you have realised that all of the universities on this list come under a certain program that caters to providing financial aid to university students. For Indiana, the program goes by the name '21st Century Scholars'. This includes 35+ colleges that can avail of the financial advantages of the program.
We particularly chose Butler University among the rest as it ranks among the top universities in the state of Indiana. Butler University also comprises of 6 other universities which opens up doors to more options.
All in all, ensure that the college you select in Indiana provides the 21st Century Scholarship. If you're eligible for the scholarship, the college covers 100% of your tuition fee and a few additional fees as well.
Academic Scope
You get to pick from courses linked to Arts, Business, Communication, Education, Liberal Arts, Pharmacy and Health Sciences.
Other Pros Of Moving To Indiana
The state of Indiana has a beautiful countryside that you can escape to and an impressive culinary scene.
See also: Moving to Indiana
9. University of Nevada in Reno, Nevada
The 'Nevada Guarantee program' in particular ensures that students who attend the University of Nevada graduate with little to no debt. This program is specifically designed for low income Nevada students who wish to pursue a four year degree. So you can definitely say goodbye to taking a student loan with this program in place. Do note that this program is applicable for full-time Nevada residents with a family income of $50,000 or less.
Academic Scope
Business, Management, Marketing, Health Professions, Engineering, Social Sciences, and Biomedical Sciences are few of the major courses offered at the University.
Other Pros Of Moving To Nevada
The state boasts of great weather for 8 months of the year. The warm sunny temperatures help you exercise outdoors which would be beneficial for your overall well-being.
See also: Best Places to Live in Nevada
10. Portland State University, Oregon
The 'Four Years Free Program' at this university makes courses affordable for those wishing to pursue their higher education at the Portland State University. If you enroll full-time, the standard tuition fees as well as a portion of academic fees are covered for you.
Once again, there are certain rules when it comes to actually being admitted into this program. The benefits are limited to Oregon residents, but if you're an out-of-state student, you can always opt for scholarships or the Western Undergraduate Exchange (WUE) program.
Academic Scope
Portland State University comprises of 7 colleges so you get to select from 123 fields of study.
Other Pros Of Moving To Oregon
If you're an outdoorsy person, you'll enjoy the fact that you can engage in all the adventure you can think of. The state has a long coastline, ski trails, waterholes, lakes, mountains for trails and much more.
See also: Moving to Oregon
---
Conclusion
If you look hard enough, you will realize that there can be quite a number of ways to escape huge student debts and get the degree you desire. By doing your homework on scholarships, grants and tuition-free programs, you can remain one step ahead of the game and save a considerable sum. This method works to get into prestigious institutions like Harvard too. You have to explore all your possible options, even beyond your home state to be able to successfully escape the burden of student loans.