Moving To A Cold State – A Detailed Guide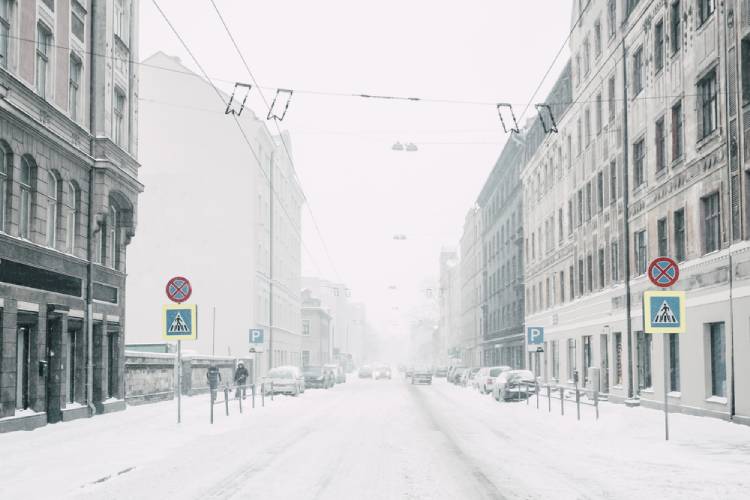 If you want to replace your sunny days with long winter nights, snowy mornings, and evenings with hot chocolate beside a fireplace, then try moving to a cold state. It's an entirely new experience that'll help you have a fresh perspective of the offerings of America's landscape. Adding to that, you'll finally know how to make snow angels that you've seen so often in movies!
Transitioning from a warmer climate to a cold one needs a bit of getting used to. Planning to move to a cold state anytime soon? Read our guide to know how to prepare and what to expect in a cold state.
Things You Should Know Before Moving To A Cold State
You should know what you are getting yourself into, and then see if that's something you'd like to pursue. There might be many reasons why you plan on making this move; it might be for work or maybe for a change of place. Whatever the reason is, here are some points to consider while you're looking up places to move to.
Expect High Electricity Bills
You will have to deal with electricity bills being higher than usual, and this can be quite the change for those especially moving from warm states. If the location you're living in has temperatures that fall between 18°F and 25°F, you're going to have to invest in a proper heating system. That's a no-brainer! And keeping your house warm by amping up the heater, say between 55°F and 60°F, all year round, energy bills are bound to become heavy on the wallet.
Before you make plans of settling in a cold state, say, for example, Maine, you will have to think about budgeting. Will you be able to manage these bills? Is it taking a major hit on your salary? Consider these questions especially if you're planning to buy a bigger home with more rooms in it.
Also, you will have to think about proper insulation for your new home. Things like insulation of pipes, changing of furnace filters, etc will have to be thought of beforehand.
You'll Have To Learn How To Deal With Snow
Sipping on a hot cup of coffee while you're wrapped in a warm blanket on a cold snowy day is comforting. But with that, also comes the fact that you'll have to deal with snow-filled driveways, slippery sidewalks, and icicle bordered homes. Dealing with all of that, especially for someone who hasn't seen snow in their entire upbringing, can become a bit overwhelming. Added to that, you have sub-zero temperatures to adjust with.
Before you move, look up websites that sell snow removal equipment. You can start by buying a good shovel to clear out driveways, a sturdy rake to remove those pesky icicles, and some snow-melting tablets to liquefy the ice in the roof gutters.
Dealing with snow takes some amount of getting used to. Will you want to live a life surrounded by cars, trees, and houses covered in thick snow? Think about this point while you're planning to move in snow.
Your Car Will Require Added Care
You'll have to see that your car is in top shape to survive the winters in your new state. Along with general maintenance, certain things will have to be done to enhance the longevity of your vehicle. For starters, you'll have to buy a good engine coolant or antifreeze for your car radiator to run smoothly even in lower than usual temperatures. Secondly, you'll have to put in motor oil specially designed for cold climates to avoid stalling. Battery health is affected immensely in cold climates, so checking its levels frequently is something you'll have to do.
Also, you'll have to wash and wax your car before it sees the first snow. This prevents the car from developing rust that corrodes.
On a side note, you'll need to have a car survival kit in your car at all times as well. Accidents are bound to happen during the peak winter season and this can make you wait in traffic for long hours. A car survival kit consisting of a small shovel, extra batteries, torches, medication, bandages, etc ensures that you're always prepared for the worst possible situation. This adds a layer of security, so always see that your car survival kit is updated with new stock from time to time.
Also See: How Do I Transport My Car Cross Country?
Light Blankets Won't Work
If you were used to light blankets to keep up with the chill nighttime temperatures in California, then that will certainly change when you move to somewhere colder like Montana. So, you'll have to get used to sleeping with thicker blankets, or blankets that are layered on top of the other. You might have some difficulty adjusting to these steep temperatures at first when you hit the bed even with the heating on. That's a heads up for you! But, as time goes by, you'll certainly get accustomed.
Apart from warm blankets, you'll have to invest in cotton flannels to make the bed cozier, and in some warm nightwear like nightcaps to help you sleep peacefully. If these are things you're willing to get acclimatized to, then you can consider moving to a cold state.
Health Risks Due To The Extreme Cold
Your health is another factor that you need to consider before moving to a cold state. If you have a medical condition such as diabetes or vascular disease, you might be at risk of developing frostbites. And this happens even if you're not that exposed to the cold. Also, you will always have to be at the mercy of your thick winter jackets and boots. Say by chance you forget them, and if you're stranded in a remote area, you could be at risk of getting hypothermia.
The elderly, especially those with arthritis, can have severe joint pain. So, if you're moving with your parents, or if you're advanced in age, extreme care will have to be taken. Also, you might see yourself catching frequent coughs, colds, and sore throats if your body hasn't fully acclimated itself to the cold. Therefore, keep this point in mind as well.
Some Tips For Moving To A Cold State
It's always good to prepare before doing anything, and the same goes when it comes to moving. Moving to a cold state will be slightly tricky, as you'll need to pay special attention to the packing. Post-move, it's adjusting to the weather that you'll have to deal with. But, moving won't be much of a strain with some of the tips we will provide you. Here are some that we think will be of utmost help.
Pack Your Things With Extra Protection
Since you're moving to a completely different state with cold temperatures, your things will certainly need that added protection to survive that climate. Especially items that are susceptible to cold weather such as glasses, ceramics, plastics need extra care. For better insulation, ensure that your items are packed with layers of bubble wrap. It'll help to keep the temperatures warm and prevent them from cracking.
Also, before you pack appliances that involve water, such as washing machines, refrigerators, make sure that you drain them completely, and clean them. If there's still any water inside while you're moving, the water will freeze and expand, in turn damaging the appliance.
Buy Cold-Weather Equipment After You Move
It might be tempting to buy heavy cold-weather gear before your move so that you can be better prepared for the cold. But, in truth, it's better to buy your boots, snow removal equipment, and clothing after the move.
Why? You may ask. By packing huge amounts of cold-weather gear, you're occupying a lot of space in the truck that could be used to transport something else instead. Apart from that, you have the pricing factor as well, because moving more things adds to moving costs. Also, if you're moving from a warm state, your woolen apparel suited for that climate won't work in this new cold state. Therefore, it's better to purchase all cold-weather gear after the move.
Leave The Moving To The Professionals
If you're moving from somewhere like California to a cold state like Montana, yours will be a cross-country move. Doing such a long-distance move on your own is never a good idea, as it will take a lot of mental and physical toll on you. Also, there are various risks involved by renting a truck and moving on your own such as slippery roads and snowy weather, where chances of getting into accidents are high.
Therefore, it's better to hire a professional moving company and let them worry about all the packing, lifting, and driving. With their immense experience, they know how to make the move in the smoothest and most convenient possible way. Even in severe conditions, their drivers know all the ins and outs of highways and know what to do when driving conditions get a bit tricky. So, again, as a final note: leave the moving to the moving professionals.
Teach Your Kids How To Prepare For The Cold And Prepare Your Pets Too
Along with you, your children will also be learning how to get acclimatized to the new weather. With children, they will have to be taught how to do so. Teach them the importance of wearing proper cold-weather gear while they're outside, what to do in case of frostbite, etc so that they're better prepared. Do this beforehand, maybe a few days before the move so that they're aware of what to do.
Pets too require special attention. Cats aren't much of a problem since they'll be in temperature-regulated homes. But, dogs require a bit more care since they require frequent walks, meaning they'll be more exposed to those cold temperatures. Speak to the veterinarian about how to take care of your pet's well-being in a colder state. For your furry little friend, you might have to buy dog boots or even a dog coat for enhanced protection.
Also See: Tips to move with Pets
Conclusion
Moving to a cold state is a novel experience altogether. True, you'll have to keep certain pointers in mind to acclimate yourself to the new climate. Most importantly, it'll take time. But, after you've got past that, living in your cold new state will be more of your comfort zone. Just be a bit careful of the roads while driving, they tend to get slippery, especially during peak winter months.
FAQs On Moving To A Cold State
Should I Move To A Cold Place?
Moving to a cold place is completely subjective. It may be for work purposes or maybe you want to have a new experience altogether. If you move to a cold state, you'll have fun outdoor activities, less frequency of allergies, fewer bugs to deal with, etc. If you're coming from a warmer state, it's the transition that you'll have to deal with.
How Long Does It Take To Adjust To Cold Weather?
It's completely normal to feel overwhelmed when you enter a cold state. You have new ways to deal with things such as snow-filled driveways, slippery roads, and icicle-laden benches. And it's much easier to adjust to warm climates than cold ones. However, you will learn everything as time goes on. Although it might take a little more time, give yourself at least two weeks to fully acclimate yourself to the cold weather.
What Are The Top 3 Coldest States In The U.S Right Now?
Alaska: the average temperature is around 25°F and can fall to -30°F during the peak winter season.
North Dakota: average temperature year-round is 38°F, and average winter temperature is 23°F. In January, ND sees temperatures as low as 2°F.
Maine: average winter temperatures round up to 11°F with snowfall averaging to 10 to 80 inches annually along the coastal belt. Inland Maine sees an average of 60 to 100 inches of snow per annum.