Tips for Moving in the Snow


VanLines Inc
Secure Storage
Easy Booking Process
Fully Trained Employees
GET A QUOTE

Colonial Van Lines
Storage Services
Long-Distance Moves
Corporate Relocations
GET A QUOTE

Moving APT
Available Nationwide
Award-Winning Movers
Extensive Vetting Process
GET A QUOTE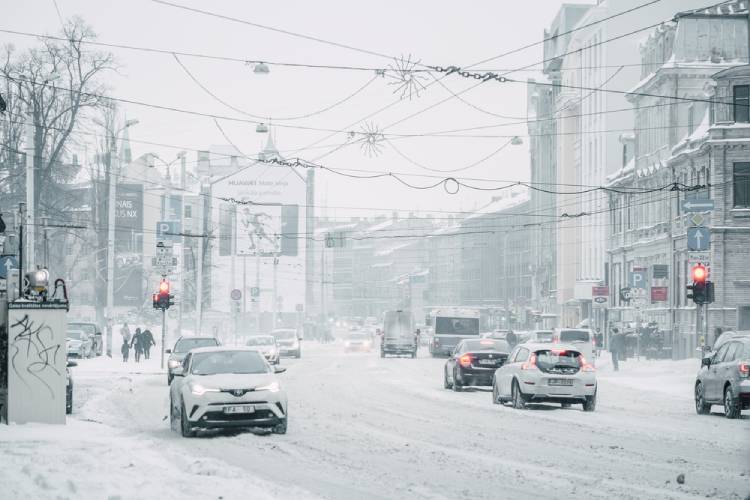 Of the numerous dreamy experiences that most people go gaga over, the thought of stargazing in a winter wonderland is one that makes it into countless bucket lists. It's understandable that many of us fancy the opportunity to send postcards featuring snow angels in a vanilla backdrop. But you have to admit, when you're living in a city prone to harsh winters and planning to move, dreamy thoughts soon turn to a frigid reality you rue.
Moving in the snow in the US is no easy feat by any stretch of imagination. For starters, there's the gruesome task of packing, transporting, getting things in order and trying to find an apt moving company. Add to that the possible sight of hail which can make even the most intricate plans fail. As if the moving wasn't enough of a challenge that the snow decided to create additional cruel challenges. It can even bring moves to a standstill if not planned well.
Doesn't matter if you're moving to capitalize on the affordable cost of real estate during the season or to escape the uncomfortable frosty nights, an extensive magnitude of planning and preparation will be required nonetheless. Especially if you want to avoid getting stuck or risk your belongings being damaged by the frigid winters. So keep reading on to learn about some helpful tips for moving in the snow.
The Planning
There's no way you're going to be able to manage moving in the snow without proper planning. At the same time, you'll need to be thoroughly organized so that you don't miss out on anything important. A winter moving checklist will come in pretty handy in this scenario. You could either use the old school notebook and pen or simply note things down on your phone. Both essentially do the same job.
Since planning is the most important step when moving in the snow, you should ideally start 2 months in advance at least. Hopefully, by this time, you have enough clarity regarding your move. Having that clarity is what will make it easier for you to create a functional winter moving checklist. But wait! Before you go on to create your winter moving checklist, you should ask yourself these questions:
Is your moving date finalized alongside the new place you plan to move to?
How much packing needs to be done?
Do you need the help of a moving company for only packing, only transportation or much more?
Do you have a vehicle that you intend to drive during your move?
Are you moving with pets and/or children?
Do you have all the essential winter supplies in place?
The reason it's important to ask yourself these questions is because these will determine exactly how you proceed. You not only have to account for the number of people moving but also how much you can handle by yourself. Then, there's also the matter of ensuring that you're aware of the D day so you can spread each task out and plan accordingly. Besides these, there's also the matter of taking your kids and pets into consideration for the move.
See also: Best Time to Move
Once you've figured out the answers to these questions, you can proceed to the part deux of planning. Basically, you can start creating a checklist of things you will need.
Winter Moving Checklist
1. Moving Company
If you're going to be moving during winter, there's a high chance that you will need the services of professional movers to some degree at least. Fortunately, moving during the winter means the cost of their services will not be too high. But that's all the more reason for you to do a thorough research of the moving company you choose.
Your research should ideally account for price, flexibility, reliability, reputation and most importantly, how well suited they are to your needs. Whether you're moving all the way from the East Coast to the West Coast, a couple of states down south, or even within your state, make sure that the moving company you choose is equipped to handle your specific needs.
Give them a proper inventory and be clear about your requirements. Check their ratings on Better Business Bureau, Angie's List, HomeAdvisor and Google Reviews too so you get an idea of how legit they are. It would certainly be a wise move to ask them for a quote based on your inventory. Most importantly, create a proper shortlist and start speaking to them all.
Compare each of them and get a proper understanding of their capabilities to handle moves during winter. Ask as many questions as you have to, and learn about their policies regarding change in dates, insurance coverage for your belongings, their operations during snowstorms and safety measures taken to protect your belongings from cold and moisture.
2. Packing Materials
Surely, there must be at least some level of packing that you would want to do yourself, isn't it? If so, then you will need packing materials. One thing we would strongly recommend, don't settle for used packing supplies. You won't be doing yourself any favors by saving a few chump change, only to risk your belongings by creating a possibility of the move costing you much more eventually. Invest in new, sturdy and good quality packing materials.
Count on U-Haul, Home Depot, Walmart and other such stores to help you get the best possible packing supplies for your winter move. You could also speak to some of the reliable local moving companies as most of them often sell packing materials too. If packing (partial or complete) is a part of the service you're getting from a moving company, they'll provide packing materials too. Grocery stores could also be a good place to get packing supplies.
See also: Types of Moving Boxes | Moving Boxes from Home Depot
3. Personal Vehicle
If you plan on driving your own vehicle during the move, make sure you carry out a proper maintenance check. The fuel tanks, engine, brakes, carburetors, horns, headlights and taillights and just about anything else – make sure they're all functioning properly. Also get your tyres checked along with their air pressure. Do keep a spare one in the trunk and also all the equipment needed to change a tyre yourself. You should ideally have a proper toolkit.
Another supremely important thing to keep in mind is additional fuel. You never know if any gas station will remain open if the weather gets a little bad. Moreover, it's always good to have some backup in case the long road doesn't bring up as many gas stations. So make sure you fill up your fuel tank completely and maybe have another large carton/gallon which you can carry on your drive as backup fuel. You don't want to be stranded in snow, do you?
When driving and moving in the snow, it's best to tread on the path of caution. So you would surely be wise to carry a few jumper cables with you, just in case! Similarly, there sure is no harm in you carrying additional windshield fluid with you, alongside a tow rope too, perhaps. You never know when one of these items can come in handy. Although, we certainly hope that it doesn't come to you actually needing one of these. To sum it up, get a proper and complete servicing done, check everything from the battery to the windows and windshield, and carry anything your vehicle might require on the road.
4. Travel Route
Know your route! Regardless of whether you'll be driving by yourself, hopping in a cab or any other option, plan your route well in advance. At the same time, keep yourself up-to-date with the routes that are accessible and the ones that are affected the most by snow. Stay tuned to the news and updates regarding any possible snow storms or hail storms which is expected to hit your route, the area you live in or even the one you'll be moving to.
You want to be prepared for all the challenges that the forces of nature could be throwing your way. Knowing your route and the alternate routes will be a lot of help during the transit. It also helps you stay in the knowhow of the kind of facilities you can find on the road, including places to freshen up, gas stations or even lodging establishments in case you are going to be on the road for long periods of time.
5. Winter Essentials
Now, we can't stress enough about how important this is. And there are 2 aspects to Winter Essentials that you must note. One comes in the pre-moving phase and the other would be for the moving day itself. For now, we'll touch base upon both these phases from a planning point of view. And then the preparation part we will cover in the next segment.
Pre-moving Phase
Here comes the woolies, cardigans, winter coats, scarves, gloves, jackets and every other piece of clothing that can keep you warm. You can even throw a hat into the mix. We get that this sounds way too basic and obvious, but if you don't have the proper winter apparels when going through the tedious process of moving in the snow, the frigidity can really wear you down. Keep yourself warm and healthy so that nothing throws off your entire planning.
Besides making sure you have all the above in place, make sure you have sufficient warm beverages. You'll certainly need those during your timely breaks. Additionally, make sure you check your room heater and water heater functions properly. Don't underestimate the importance of these things. Catching a cold or falling sick when you're planning to move won't do you any good since you'll need a warm comforting setup to do all the moving work.
Day Of The Move
This will be a day where the stakes are real high, which will require you to pour salt into anything that can wound you. We're of course talking about de-icing salt here. Your driveways, garage and sidewalks will certainly thank you for it. At the end of the day, it's all about getting rid of any obstacles that can result in any accidents, injuries or your precious belongings getting damaged, especially during the loading and moving process.
You need to make sure you clear your way as well as possible, be it for your own vehicle or the moving truck. A shovel will certainly come in handy during the D day. Some sand can also serve as an alternative to de-icing salt or even an additional item. This will particularly be helpful to avoid snow or moisture turning your walkways and driveways into a slippery disaster waiting to happen. Do make sure you get an ice scraper also as you'll need it.
See also: Moving Day Tips
6. Caretakers/Sitters For Kids and Pets
It's not even up for debate how much you will have on your plate when planning to move during winter. Having little ones or pets around only adds to the challenges. You not only have to worry about them unintentionally slowing down your planning, there's also the fear of your kids and pets accidentally hurting themselves. So it's best to speak to a few friends or relatives well in advance and have them look after your pets and kids when your house is going to be turned upside down to prepare for the move. Ideally, someone who can also keep them warm and safe. It's good to have someone look after them on moving day too.
The reason we're bringing this up during the planning process is because you would want to check with your friends, relatives or neighbors about their availability too. No matter how much someone wants to help you, if they're already preoccupied or have other commitments, there's not a lot either one of you can do. Set some dates aside for this on the basis of when you plan on taking care of packing and any other task which requires the little ones and your pets to be away from the battlefield.
7. Utility Services
By this point, we hope that you would have already finalized a place to move and a date to move. But since you're going to be doing so during winter, arrange for all the essential utility services in your new place even before you move. On the day you finally reach your new place, you would want water, electricity and natural gas supply running efficiently or your life will only get all the more difficult and everything will seem like an upward climb.
So call all the service providers and set it up, preferably starting from a day before you are expected to move in. Get a handyman to come and make sure the heaters are also functioning, especially if you're moving from one frigid place to another. Trust us, you want to get that checked because it will all be for naught if you arrive all chilly, only to find the heater not functioning properly. Wouldn't that be a bummer?
See also: Moving During the Holidays – A Detailed Guide
The Preparation
Now that we've taken care of the packing, it's time we get into the thick of things. To begin with, you might have to do some shopping. You will first need all the ammunition to help you in your battle against the snow that's been accumulated in your driveway and walkway! If you already have any of these in place, then great. However, in case you're someone who is going to experience a tryst with snow for the first time, it's best you consider purchasing some of these:
1. Snow Shovel
Even though it's a seasonal item, it's pretty essential when living in regions where snow manages to make that mandatory seasonal visit every winter. Do make sure that you're investing in one that is extendable and collapsible – if only for your back to thank you later. Shoveling snow during winter is known to have caused countless injuries over the years. Needless to say, investing in a shovel that's durable and sturdy enough is absolutely vital.
Keep in mind that your shovel shouldn't be too heavy. That only becomes counterproductive to the mammoth of a task you already had in your hands. Moreover, you should choose the one that comes with a D-grip handle as it makes life that much easier. Similarly, it would be rather beneficial to you if you choose a shovel whose blade size is either 24 inches or 30 inches. Reason for that is it would help you push and drag snow out just as well.
You shouldn't have any troubles finding one on Ebay or Amazon. You could just as easily get it from Walmart, Home Depot or any other home improvement stores around you.
2. Wheeled Snow Shovel Pusher
A Wheeled Snow Shovel Pusher essentially serves the same purpose as a traditional one. The only difference is the added convenience, size and price. However, we would surely suggest investing in one of these if you don't have any financial constraints and if you're expecting a rendezvous with snow in the future as well.
More importantly, however, we would strongly recommend getting these if you have back problems or don't really have the best of fitness levels. It not only reduces the risk of injuries, but also gets the job done much more efficiently. Ideally, you should be looking at one with a T-handle that's also collapsible and expandable.
The size of the handle not being optimal and making you agonizingly bend is not advisable to anyone. This equipment especially proves its worth when the volume of snow piled up is significantly high. Plus these wheeled babies can function well on rough or slippery surfaces too. Besides, this long term investment can be a secret weapon against those frosty winters.
You can get this at Home Depot, Walmart, local home improvement stores or you can even order one online from Amazon.
3. Traction Sand Bag
Clearly, as the name suggests, Traction Sand will happily fall at your feet and serve you unconditionally against those slippery surfaces created by snowfall. But that's not all. Sand also lends its helping hands to melt the snow blocking your path and creating more challenges. Since it's known to absorb heat, gently layering sand over snow will result in the snow eventually melting. Once again, you can trust Home Depot, Walmart and Amazon to get your hands on bags of Traction Sand.
4. De-Icing Salt
While sand works in two different ways, de icing salt is clearly and strongly focused on… well…melting ice. Throw some over your driveway, garage, pavements, walkways and even sidewalks. Slippery roads and pavements can also cause accidents when you're getting your vehicle ready to depart the city. In case you were wondering, the way this works is that de icing salt lowers the point in which water freezes.
Although, don't think that simply sprinkling salt over snow is going to end up being an exciting display of something magical. The salt takes its time and gradually melts the ice. At the same time, you should consider throwing some salt on the walkways and driveways before you expect snowfall. That could end up working even better. Apart from checking with your local convenience and home improvement stores, Walmart, Home Depot and Amazon are some of the other places where you can get your hands on De Icing Salt.
5. The Winter Survival Kit
You want to make sure that apart from all the warm clothes you're carrying, you also have some blankets with you for the moving day in your car. Similarly, if you don't have snow boots or the ones you have are worn out, it's time to buy a new one. While you're at it, don't forget gloves and scarves. Make sure you get these for your little ones and pets too. If it snows or gets super chilly, you want to stay warm and even more so, avoid the chances of frostbites.
It's good that you stock up on some meds and get a first aid kit too, in case you don't have one already. You never know how the cold weather affects you and your family. Some pills and balm for the cold would be good to have. Also, just to be on the safer side, you could also invest in some emergency flares. If not, having a good and functional flashlight would also do. Just make sure you get new batteries for them before you hit the road.
Packing For A Move During Winter
Now comes the heavy lifting part of moving in the snow. Well, not literally, but you get the drift, right? Thinking cardboard boxes, aren't you? Well, so here's the kicker alright. We know that cardboard boxes are pretty synonymous with moving and they're like the staple packing materials. However, it won't necessarily be playing the protagonist when packing for a move during winter.
The thing with a corrugated cardboard box is that it's prone to getting moist due to the weather, resulting in the box getting damaged. Consequently, the items inside the box can also get damaged. Cardboard boxes are not suited for the cold weather, unless you're only going to pack soft items like blankets, clothes, bedsheets and any other fabric related material. But even in that scenario, the items inside the box need to have extra protection.
Here are some pretty helpful packing materials to use for a winter move:
1. Plastic Containers
Think of this as a winter alternative to the good ol' corrugated cardboard box. They're not only sturdier, but they are also moisture resistant. But more importantly, plastic containers, when sealed shut, can also control the temperature to a small extent. So you don't have to worry about your valuables getting more brittle because of the chilly weather out there.
You can use such plastic containers to pack your clothes, bedsheets, little lamps and lampshades, books, stationary, and even other smaller electronic devices and gadgets. Plastic containers are also good to pack cutleries and perhaps even that chinaware set you're oh so attached to. It can even be used for packing smaller picture frames.
2. Insulated Polystyrene Boxes
This could be another good alternative to cardboard boxes. Once again, this will especially be useful when it comes to glassware, fragile items and things that can get all the more brittle due to the freezing temperatures outside. These boxes are meant to keep the cold outside and at the same time, they are also moisture resistant. So you could very well use insulated polystyrene boxes to pack your electronics as well to keep them all safe.
3. Wooden Crates
For larger electronics like your TV screen, you might have to opt for wooden crates. If you get one of the former boxes/containers in suitable sizes then great. In any other case, Wooden Crates would be your best bet. They are strong and are specifically designed to handle heavy objects. Even though they might not be the most moisture resistant option, they can still hold their own. And still a better alternative to cardboard boxes for sure.
4. Stretch Wrap
Doesn't matter which box you're choosing, you'll definitely need these. All your books, clothes, bedsheets and other fabrics should be wrapped around these before being boxed. The stretch wrap will act as an added protective layer against moisture and dirt. Another use for stretch wraps could be your previous footwear or even those random knick knacks! This will especially be useful for your electronic devices to cover it up entirely and shut all the possibilities and room for moisture to seep in and damage it.
5. Bubble Wrap
You must be wondering, "this is pretty much the basic packing material", isn't it?. You're not at all wrong here. Although, the significance of Bubble Wrap considerably increases when packing for a winter move. The reason behind that is beyond the usual job of creating padding and a safety cushion for your items, bubble wraps not only serve as a reliable moisture barrier, but it also ends up holding off the frigid cold that could possibly have an adverse effect on some of the things you pack. That's not too say that Bubble Wrap is completely cold resistant, but it sure helps. Besides, after mummifying something with Bubble Wrap, you're going to have to box it up. So with sufficient padding and protective layers, keeping it inside an Insulated Polystyrene Box or even a Plastic Container will only end up safeguarding it further.
Note: You will still require all the basic scissors, packing paper, glassine sheet, packing tape and scotch tape, permanent markers and just about anything else. The major difference in the packing process will be that you'll be accounting for the weather. Due to that, your reliance on cardboard boxes will reduce, if only to be replaced by another category of boxes.
Things To Keep In Mind When Moving During Winter
Taking up the challenge of moving during winter is no walk in the park. So don't hesitate to ask for help whenever possible. At the same time, don't overwork yourself. Plan things in a way that you do a little bit everyday and give enough breaks for yourself each day. The mental stress can also affect your physical health. Make sure you don't forget to look after yourself and keep yourself warm during winters.
No amount of planning can prepare you for the unpredictable way in which mother nature works. So stay tuned to the weather forecast at all times. Keep checking the weather status for the moving day.
Have a backup plan in place. Ideally, speak to your moving company and understand what are the options you have in case you have to postpone your moving due to any snow storms that hit your region. Roads usually get blocked during such times and it's not safe, so moving companies don't operate under such circumstances.
In a scenario where you have to postpone your move due to unfavourable weather conditions, make sure you get in touch with your landlord and inform them about the situation. Either that or your real estate agent.
Carry enough of blankets, snacks, warm clothes and all the essentials on the road for you, your children, your pets and anyone else involved in the move. Carry a thermos with you which can hold some warm beverage that will help you on the road. At the same time, make sure you've layered up for the long cold drive ahead of you. A couple of full sleeves T-shirts plus a thick warm jacket should be enough.
The moving day will have a lot of people going in and out of your house, resulting in the house getting dirty right before you leave. Not the way you want to leave your house. So you can lay down and spread out a few old blankets and towels that you don't mind getting rid of. These will not only soak up the dirt, it can also avoid the possibility of a slippery surface being created in the process. Similarly, you can also use sheets of plastic and line them up in the doorway and entryway to avoid the dirt and sand ruining the house.
---
Conclusion
As it is, the challenges that moving to a new place poses can be insanely nerve-wracking. Doing so when it feels like everything has taken a turn towards sub-zero only makes matters that much more difficult. Which is all the more reason why you should plan as much in advance as possible. Create a moving timeline and a checklist so that you don't miss out on anything. Take the help of experts instead of going solo because moving professionals will have all the tools and experience at their disposal to make your life easier. But most importantly, be careful and don't take any risks. Move only if it's safe enough outside.
See also: Moving in Winter: Tips and Strategies
Frequently Asked Questions
How do you move in the snow?
You need to keep a track of the weather conditions if you're planning to move in the snow. Aslo get yourself acquainted with the weather cancellation policies beforehand. Make sure you purchase a snow shovel, wheeled snow shovel pusher, traction sand bag and your winter survival kit. Always have a backup plan with your moving company in case the weather doesn't work in your favor.
Can you move in the winter?
Yes you can move in winter as the moving expenses don't really burn a hole in your pocket during this season. With proper planning, you can move in winter, just make sure you check the weather conditions, book your moving company in advance and don't forget to prepare a winter survival kit.
What if it snows on moving day?
In case it snows on your moving day, you'll have to grab a shovel and clear the path from your house to your moving truck. You can also put up a tarp or tent so that your items are protected from the snowfall. Make sure your moving boxes are sturdy enough and covered with plastic to protect them from the snow.
Can movers move in snow?
There are several moving companies that provide moving services even in snow, just check with your moving company in advance. Make sure you shovel the snow near your house and clear the path for the moving truck. Do keep in mind that your furniture and appliances are at a risk during a move in snow.
What is used for moving on snow?
Snow shovels, snow scoops or sleigh shovels can be used to lift, shovel or scoop the snow for clearing the path for moving.
How do you move in bad weather?
You will need to take extra precautions while moving in bad weather. Make sure you have blankets, towels, plastic covers, sheets or bubble wrap to cover your boxes so that all your items are protected from any damage due to the bad weather conditions.
How do you move furniture in the snow?
You will need to use waterproof packing materials to protect your furniture from snow like shrink wrap and plus-sized blankets. Wrapping your furniture with these materials will help protect the surface from precipitation and moisture.
Is it bad to move in the winter?
Moving in the winter season can have its downsides like rescheduling due to harsh weather. But the biggest one is definitely the snow damaging your belongings or risking your move.
Is it hard to move during the winter?
Moving can be hard in the winter because of the freezing temperature and snowfall. There are chances of your items getting damaged because of the snowfall. That's why it's best to hire professionals to help you load and unload your belongings if you're planning to move during the winter months.
Is it bad to move in December?
Moving companies are not that busy in December as there is less demand for moving in winter. Compared to summer when there is an increase in the moving rates, December has less expensive moving rates and therefore can be your best option.