Moving To North Dakota – 2022 Cost of Living & Relocation Tips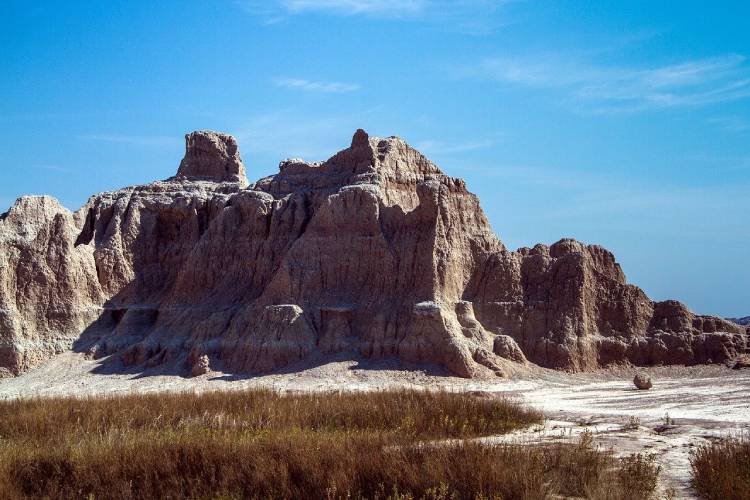 North Dakota is among the largest states in the US by size but ironically, is also among the top 10 least populated states in the country. This is why by moving here you'll find ample wide-open spaces with rarely any sights of spaces overrun by crowds, buildings, or traffic. So much so that in many parts of the state, you will have the luxury of absolute peace and quiet. You will also find small towns in North Dakota that live devoid of car horns blaring, construction work, and pollution. Sounds like just the change of scenery you need? Then continue reading and find the rest of the picture of all the things you'd wish to know before moving to North Dakota.
Weather In North Dakota
As you must be aware, the state of North Dakota sits on the Northern side of the United States and shares its borders with Canada. Due to its geographical position, the state experiences extremely harsh winters and prominent amounts of snowfall. If you're moving here from states like Florida, Arizona, California, or any other state with mild winters, you would take some time to adjust to North Dakota winters. On average throughout the year, you must be prepared for temperatures to be in the range of 4°F to 83°F. Let's also take a closer look at each season:
Winters
As mentioned earlier, expect bone-chilling freezing temperatures in the range of 5°F to 22°F during the winter months which last from mid-November to all the way up to March. Once you get used to the temperature, you will enjoy North Dakota for all kinds of snow activities.
The state receives an average of 51 inches of snow annually. This creates opportunities for building snowmen, making snow angels, sledding, and having a beautiful white Christmas. Snowmobiling, ice skating, and skiing are other outdoor activities that locals enjoy during the winters.
Also See: Moving To A Cold State – A Detailed Guide
Summers
Summers in North Dakota last from May to September and, on average, the temperatures sway between 55°F and 71°F. During the month of July, which is the hottest month, the heat will turn up, and at certain times, the temperature will hit 82°F.
Spring
Spring makes an appearance in April, May, and it is most certainly the most awaited season of the year. Daytime temperatures comfortably begin to warm up and roughly stay at 58°F. However, do note that night temperatures drop between 39°F and 46°F. The warm day climate finally gives residents of North Dakota a break from the gloomy winters with no sight of the sun.
You should know that although Spring temperatures arrive in April, the state still receives an average of 3 to 5 inches of snow during that month. So don't pack your winter wardrobe in completely.
Fall
Falling leaves, clear blue skies, and bright sunshine with pleasant temperatures between 42°F and 74°F are what the beautiful season of fall in North Dakota brings. Yellowstone River and Theodore Roosevelt National Park are serene places to visit during this time to soak in the beauty of fall.
Transportation In North Dakota
Bringing your four-wheeler along with you will be a great idea when moving to North Dakota since the state is flat and things are spread out. That's not to say that there are no public transportation options in the state but it's just that it's limited to buses that don't have super extensive coverage. The availability and frequency of buses will completely depend mainly on your location. For instance, towns like Fargo, Bismarck, Grand Forks, and Minot offer a good number of fixed-route buses, but the same can't be said for smaller towns in the state.
Roadways
The roadways in North Dakota are well-maintained and offer easy access to most of the state. This is why most people depend on their private cars to get around and it's almost considered a necessity to own one. The two main Interstates in North Dakota include I-94 and I-29. In addition to the Interstates, there are also a number of state highways that offer easy access to all parts of the state. If you're getting your car along, ensure you have a ton of practice driving on ice and know how to keep your car functioning in a state with severe winters.
Airways
North Dakota has a couple of primary international airports that are situated accurately in the biggest cities of the state. They are namely –
Hector International Airport in Fargo
Grand Forks International Airport in Grand Forks
Minot International Airport in Minot
Williston Basin International Airport in Williston
Railways
Fargo, Grand Forks, Devils Lake, Rugby, Stanley, and Williston are stations at which you can take the Amtrak's Empire Builder train line. You can easily avail this train route for travels beyond the state lines but not necessarily for intracity travel. The train stops at stations in Illinois, Wisconsin, Minnesota, Montana, Idaho, Washington, and Oregon.
Job Market In North Dakota
Few of the sectors making huge contributions to the economy of North Dakota include energy development, real estate, agriculture, and government institutions. The state relies heavily on these few sectors but the core industry here is agriculture. It is said that nearly 90% of the state's area is occupied by acres of farmland. This gives us no reason to doubt that a leading producer of a variety of crops for the nation is North Dakota. So if your line of work ties back to the agricultural sector, it will be relatively easy to find work opportunities here.
If you're scouting for opportunities beyond agriculture, Bismarck and Fargo are the largest cities here that you must aim to target. Both these cities have a welcoming business climate for startups and medium corporate size companies. You must also know that Fargo is home to a huge campus of Microsoft, one of the best places to work in the state. Grand Forks is another noteworthy city that has the presence of retail giant Amazon. To give you an idea of the other significant companies within the state, refer to the list below:

Some Of The Largest Employers Of The State Include:
MDU Resources (construction company)
Altru Health System (healthcare company)
Basin Electric Power Cooperative (electrical energy generation company)
Titan Machinery (agricultural and construction equipment)
Bell Bank (private banking company)
Hornbacher's (supermarket company)
You must also know that the median household income of the state remains at roughly $63,657 a year. This will be your benchmark of the earnings you and your family will need to bring home to live comfortably well in North Dakota. Do note that the unemployment rate of the state is 3.1%, which could be an indication that finding a job won't be as aggressively competitive as in other states.
Real Estate In North Dakota
Buying A House
For a first-time home buyer, the cost of real estate in the state of North Dakota is fairly reasonable. You won't have to worry about putting down a fortune just to live in a beautiful big house since the median home value is around $264,901 in the state.
Renting A House
The average rent in North Dakota is $1,200 per month, which is considerably lower than the national average of $1,650. In some parts of the state, rent is slightly higher than this average. They are namely – West Fargo, Burlington, Lincoln, Minot, and Williston. If you don't wish to splash huge bucks on rent, you might want to shift your lens from these few neighborhoods to others during your house hunt.
Crime Rate In North Dakota
The crime rate data of North Dakota is not as alarming since the violent crime rate remains at 3.23, which is lower than the national average of 4. In terms of aggregate crimes per square mile, the average number stays at 18 which is once again lower than the national median of 26.9! Do note that the lower the number, the safer the state is. So overall, there's no major concern about the numbers North Dakota records since the metrics certainly show that it is on the safe side of the spectrum.
Also read: 10 States With The Most Mortgage-Free Homeowners
Cost Of Living In North Dakota
It is highly possible that you'll find that by moving to North Dakota you're bringing down your expenses in half. The living costs here are decently low since the state holds the title of having the 16th lowest cost of living in the country. To give you a digit so you can paint a picture of how insanely cheap it is to live here, expect services to cost around 9.4% less than the national average.
For your monthly utilities, which include what you will pay for your electricity, gas, water, sewer, internet, and cable, on average, your bill will be roughly $332. To give a point of comparison for prices of groceries, a loaf of bread would cost you $3.36 and a gallon of milk costs $1.96 in Fargo, which is the most populated city. You should also know that sales tax in certain municipalities in the state is as low as 5%. Something that will make you super happy to take your four-wheeler out often is that the gas prices in North Dakota are roughly $3.823 per gallon. It is one of the few states in the nation where gas is lower than the nationwide average.
See Also: 10 Most Affordable College Towns in The US
Education In North Dakota
Top-Rated North Dakota Schools
Jefferson Middle School
Black Lake Elementary School
Roosevelt Elementary School
East Olympia Elementary School
Mckenny Elementary School
Top-Rated North Dakota Colleges And Universities
University Of North Dakota In Grand Forks
North Dakota State University In Fargo
Dickinson State University In Dickinson
Minot State University In Minot
University In Mary In Bismarck
Also read: Safest States In The U.S
Top Cities To Move To In North Dakota
Fargo
Fargo being the largest city in North Dakota is high on the list for several reasons for anyone considering moving here. The city is home to good schools, hospitals, and a thriving job market. Microsoft, Target, Walmart, Wells Fargo, Sanford Health, and Best Buy are some of the market giants within the city. The area also legitimately has a great number of parks and school systems like Kindred High School, Fargo Davies High School, and West Fargo Sheyenne High School. In its essence, the city makes a great fit for young professionals and families with children.
Median Home Value: $212,100
Monthly Median Rent: $823
Bismarck
You want to pick Bismarck for your family or yourself if you really wish to live in an area where the sense of community is strong. It's most likely possible that you will walk into familiar smiling faces time and again. Even though it is the capital and second most populated city of the state, it still gives away the vibe of living in a small town. There are very few towering buildings in the city, so you constantly have great views. Bismarck State College and the University of Mary attract youngsters to the city that contribute to keeping the town on its toes.
Median Home Value: $245,300
Monthly Median Rent: $867
Grand Forks
Grand Forks is another one of the largest cities in the state that sits at an interesting location since the city shares its borders with Minnesota. The city is also home to a good number of chain businesses such as Macy's, Amazon, Lowe's Home Improvement, Walmart, and Best Buy. The highlight of living here will be the Greenway, which is 2,200 acres of open green space for recreational activities. This is much bigger than the urban Central Park in NYC which is roughly just 843 acres of land. You would also be living in close proximity to the Red River which makes Grand Forks great for any outdoorsy type of personality.
Median Home Value: $210,300
Monthly Median Rent: $811
Minot
North Dakota has its fair share of sleepy and peaceful towns but Minot is not it. Minot is where all the buzz is. The town hosts the North Dakota State Fair and has unique eateries to dine at. Fishing is a big pastime and you might find yourself a good community group that plans trips to ponds for a fresh catch. All in all, the town has large museums, little boutique shops, events, making it a fun lively place to call home.
Median Home Value: $208,700
Monthly Median Rent: $913
Dickinson
Tired of living the urban sprawl and city congestion? Then you can easily escape it all in a town like Dickinson. You have the Patterson Lake Recreation Area that's just a stone throw's away and is perfect for camping, swimming, and fishing. The presence of Dickinson State University makes sure that Dickinson doesn't just remain a charming small town but also displays a thriving social scene.
Median Home Value: $238,000
Monthly Median Rent: $917
Summing Up
Moving to North Dakota can be a good choice for you if you wish to live in a place that balances the urban-rural setting and also offers an affordable cost of living. The state has a lot to offer to all kinds of people and you're likely to find a city and a neighborhood that easily fits your idea of an ideal place to call home. No matter your reason, if you've decided to make the shift to the Peace Garden State, you can easily reach out to us to plan the best possible move for you.
FAQs About Moving To North Dakota
Is It Worth Moving To North Dakota?
The answer to this question really depends on what you're looking for in a relocation. If you're looking for a quiet and peaceful place to live, with ample wide-open spaces, then North Dakota is definitely worth considering. However, if you're looking for a more urban environment with greater access to public transportation and a wider range of amenities, North Dakota might not be the perfect place.
What Do I Need To Know Before Moving To North Dakota?
Before moving to North Dakota, you'll need to be aware of the state's severe winters and be prepared to build your wardrobe to withstand the bone-chilling cold. In addition to the state's climate, you'll need to be aware of the fact that North Dakota is largely a rural state. Most of the state's population lives in small towns with agricultural and energy generation being the two flourishing industries.
Is It Expensive To Live In North Dakota?
It is not expensive to live in North Dakota since the state has the title of the 16th lowest cost of living in the country. From real estate to your monthly utilities, everything is available at rather affordable prices in North Dakota.
Also Read: Best Out of State Movers in the USA | Best Moving Companies In North Dakota