10 Most Affordable College Towns in The US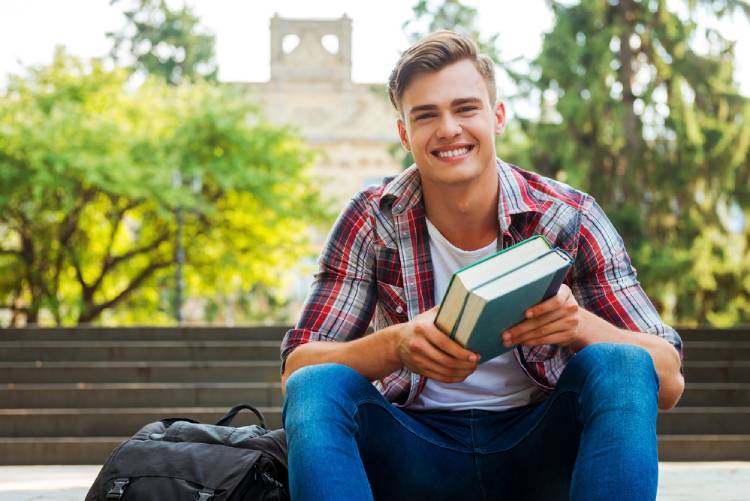 Graduating with NO debt is probably the eight wonder in the world for a college student. But how can you manage to achieve this? Well there's scholarships but let's be honest, that doesn't always work out for everyone. The other more mature and realistic option is to widen your search to modest affordable colleges instead of just top tier ones.
For instance, there are plenty of state colleges in the South and Midwest of the nation that are affordable but don't get the attention they deserve. And we've specifically picked these ones out for you. We've covered 10 of the most affordable college towns in the US that provide great value for money and help you steer away from sky-high student debt.
Top 10 Affordable College Towns In The US
1. Athens, Georgia
The city of Athens is a fantastic place to consider if you'd like to stay somewhere in the south of the nation. It's easy to fall in love with the city because of the old restored buildings and so many trees that beautify the streets. Walking and cycling is a preferred mode of transit here, which is great if you don't have a car.
The communities here are active and largely dominated by youngsters which is another pro if you want to find like-minded people. To top it all, the nightlife and breweries are phenomenal. You also have a river running through the city, which makes great spots for picnics.
Why did we choose Athens? – The rent here is very cheap, so you can save a ton on accommodation. Athens is also full of culture and life so you wouldn't feel like you're settling for a boring town but it's the exact opposite.
Median Home Value – $171,000
Median Rent – $856
Notable College – University Of Georgia, where the acceptance rate is 45%.
2. Blacksburg, Virginia
In Blacksburg, you get all the perks of living in close proximity to the Blue Ridge Mountains. The atmosphere and pace of living is lively and it's far from a sleepyhead town. There's a rich composition of things oriented towards students because, no surprise here, it's also largely a college town.
In Blacksburg, you'd find that there's no shortage of restaurants and places to hang around. You rarely hear of top-notch facilities and affordable prices going together, but it does in the case of Blacksburg. There's also plenty of things to do outdoorsy stuff to do like hiking, biking and visiting lakes that you can very much swim in.
Why did we choose Blacksburg? – We love that Blacksburg has an adventurous profile and it's probably something you'd enjoy if you're an outdoorsy person. This college town is also super affordable and retains a small-town charm. Not a fan of big metropolitan areas? Then this could be it for you.
Median Home Value – $298,400
Median Rent – $1,107
Notable Colleges – Virginia Polytechnic Institute and State University, where the acceptance rate is 70%.
3. Iowa City, Iowa
Iowa City has won the title of being the most affordable college town in the nation more than a couple of times.The cost of living in Iowa is typically low and the city itself is gorgeous. Diversity is great so you can meet and learn from people all around the globe.
If you haven't lived in the midwest part of the US, you might take some time to adjust to the cold winters here. Overall the city is big on arts, has great craft breweries and live music venues.
Why did we choose Iowa City? – The crime rate is low and there's tons of parks that aren't overcrowded. Overall, the city isn't sprawling and has a good student population.
Median Home Value – $125,100
Median Rent – $967
Notable College – University of Iowa, where the acceptance rate is 83%.
4. Fort Wayne, Indiana
Fort Wayne is another great place to live and also relatively affordable. The main pros for a student is that the city lies in close proximity to Chicago, Indianapolis, Detroit, and Cincinnati. These are all bustling metropolises that have lots to explore. If you do end up studying in Fort Wayne, you'd have the advantage to see these big cities as well.
Fort Wayne also boasts of a growing arts community and a momentum of a progressive fast-paced city. This city is a great choice for those of you that dream of living in a big city where the college atmosphere isn't overpowering other interesting areas.
Why did we choose Fort Wayne? – Fort Wayne is one of the cities on this list that possesses a peculiar profile. The city is huge so you have the freedom to explore things outside the college town bubble.
Median Rent – $764
Median Home Value – $115,100
Notable College – Purdue University Fort Wayne where the acceptance rate is 81%.
5. Boulder, Colorado
Boulder is another great city that is geared towards the younger generation. The immense amount of things to do outdoors allows you to maintain that great balance of work and play. The Rocky Mountains, Bear Peak and Chautauqua Park are few of the many fascinating places to explore in Boulder.
A simple bike ride across town will help you understand all the offerings that the city has for those who are young at heart. A great pro is that you'd always have the mountains surrounding you to provide tranquility at all times.
Why did we choose Boulder? – The atmosphere of Boulder is energetic. Residents here value being outdoors and are pretty enthusiastic about it. When you're young and in college, it could be incredible to connect with nature and adventurous people. Granted, this would entirely depend on whether you're an outdoor enthusiast.
Median Home Value – $442,766
Median Rent – $1,554
Notable College – University of Colorado Boulder, where the acceptance rate is 78%.
6. Champaign-Urbana, Illinois
This city is home to the University of Illinois and the students here are the main contributors to the vibe of the city. The cost of living in the city is low, so you get to enjoy all the offerings of C-U for a very reasonable price. For instance, you could probably get a car since you'll be saving a pretty good sum on rent. A large number of young people occupy the city which is excellent news for you as it allows you to engage with people like you and build your network.
Overall, there are lots of restaurants and spots to socialize with other young adults like yourself. Just a reminder that Illinois is also among the best states to eat and drink, you won't be disappointed with the wide variety of food trucks and restaurants. There's even a festival around food which is Champaign County Restaurant Week.
Why did we choose Champaign-Urbana? – Champaign-Urbana has a strong social personality. It is the social butterfly on this list and since college is the best time to make new friends and build your network, we felt this city earned a place on this list.
Median Home Value – $161,800
Median Rent – $952
Notable College – University of Illinois at Urbana-Champaign (UIUC), where the acceptance rate is 59%.
7. College Station, Texas
College Station is just the stop to a great affordable college town in the beautiful state of Texas. Students who pick this city can enjoy exceptionally low cost of living and lots of people saying Howdy to you! It is home to the campus of Texas A&M University, there's a larger population of students occupying the city. For the size of the city, the average rent is low and this helps you save your funds for bigger plans you might have.
Remember that College Station is not like a big metropolis city, so if you lean towards bigger cities then this could probably not be the place.
Why did we choose College Station? – The city allows you to build a strong network here since the community comes first in Texas. It is also a small town so it allows you to feel more safe and connected to people.
Median Home Value – $241,600
Median Rent – $983
Notable College – Texas A&M University, where the acceptance rate is 58%.
8. Columbia, Missouri
The city of Columbia is one among the many urban progessive pockets in the state of Missouri. If you're a water baby, you'll end up loving the city of Columbia and Missouri in general. The Lake of Ozarks is where the young and old crowd for parties, picnics and events. So, you'd have the opportunity to balance studies with social activities.
All in all, Columbia is where a huge number of young adults reside. The city has a rich history and you'd easily spot a number of architectural buildings. The atmosphere is easy going and there's no shortage of stores and chain restaurants. If you ever want exposure to a bigger, faster-paced city, you can always take trips to Kansas and St. Louis, which lie in close proximity.
Why did we choose Columbia? – It enjoys a good central location. As a student, you get to live in a small town with friendly communities. On the other hand, you even have access to internships and entertainment in big cities like Kansas and St. Louis.
Median Home Value – $191,800
Median Rent – $887
Notable College – University of Missouri, where the acceptance rate is 81%.
9. Manhattan, Kansas
Manhattan in Kansas shouldn't be confused with the prices in New York Manhattan because it's truly a contrast. The lifestyle in this city is cozy and friendly so you can easily fit into it without the feeling of extreme intimidation. Since, like all the other cities on this list, Manhattan is a college town, the atmosphere is diverse so you get to meet and connect with interesting people.
The city is calm, not overcrowded so you're not going to be dealing with things like crazy rush hours or traffic like you would see in New York City. There's also an abundance of natural surroundings so you can tune off and find spots within the city to unwind.
Why did we choose Manhattan? – The nickname of Manhattan is 'Little Apple' as opposed to the Big Apple which is New York City. It's true that this Manhattan is a small town but it is quite something! You could probably make real connections here that last a lifetime. The acceptance rate at the various colleges here is also pretty high.
Median Home Value – $209,700
Median Rent – $910
Notable College – Kansas State University, where the acceptance rate is 95%.
10. Madison, Wisconsin
The city of Madison is a mid-sized that's also the capital of the state of Wisconsin. Like other state capitals, this city is the center of attention for residents of Wisconsin. It's filled with plenty of bike trails and rivers which makes it a gorgeous place to be if you like staying outdoors. It also has a great number of parks per capita. Winters here could be a drawback but the city looks incredible with a blanket of snow.
Why did we choose Madison? – The cost of living here is reasonable and the public transportation is great. You get to live in a city that's a capital, so the exposure for a college student is fruitful.
Median Home Value – $246,300
Median Rent – $1,118
Notable College – University of Wisconsin-Madison where the acceptance rate is 54%.
Most Expensive College Towns In The U.S.
Most of these lie in the Northeastern and west coast of the nation. Few of them are –
Los Angeles – UCLA
Seattle – Washington University
Berkeley – University of California
New York – Columbia University
Cambridge – Harvard University
Also Read: 10 Best Tuition-Free College Programs In The U.S.
FAQs
Which states have the most affordable college towns?
Georgia, Virginia, Iowa, Illinois, Indiana and Missouri are few of the states that have plenty of affordable college towns. The cost of rent in these states are considerably low. The tuition fees are also lower than private universities that lie on the northeastern or west coast of the nation.
Which are some colleges that have the cheapest college tuition?
South Texas College, Indian River State College and Elizabeth City State University have the cheapest college tuition in the nation. Most community colleges in states like Kansas, Nebraska and Iowa also have cheap college tuition.
What is the hardest college to get into in the US?
With an acceptance rate of a mere 4.6% in 2020, Harvard University in Cambridge, Massachusetts is the hardest college to get into in the US.
Which state in the USA is cheapest to live for students?
Wyoming is known for providing both USA-based and international students with the least expensive education and very low living costs. In fact, students in Wyoming end up spending only half of what they would have spent in some of the more expensive states. Apart from Wyoming, North Dakota, South Dakota, and Texas are some of the states that are the cheapest to live for students.
Also Read: Moving To Wyoming
Where is the cheapest college in America?
Here is a list of some of the cheapest colleges in America and the states in which they are situated:
Indian River State College: Florida
South Texas College: Texas
Sitting Bull College: North Dakota
Palm Beach State College: Florida
Chipola College: Florida
Elizabeth City State University: North Carolina
What states have the cheapest colleges?
Wyoming, Florida, Montana, Utah, New Mexico, Idaho, etc., are some of the states that house the cheapest colleges in the USA. Not only are the tuition fees lower, but one can also expect the cost of living to be considerably low in these states.
What's the cheapest city to live in USA?
Fort Wayne, Indiana is known to be one of the cheapest cities to live in the USA. A major factor that contributes towards the lower cost of living in Fort Wayne is the housing cost which is almost half of the national average housing cost. The median home price here is $135,100.
Apart from that, the cost of transportation, utilities, healthcare is also low which makes living here super affordable. Along with Fort Wayne, some of the other cheapest cities to live in the US include South Bend (Indiana), Dayton (Ohio), Toledo (Ohio), and Wichita Falls (Texas).
What is the safest college campus in America?
A college that provides its students with a safe, healthy, and crime-free campus environment allows its students to have a positive learning experience. Piedmont University, Concordia University, Marymount California University, Molloy College, and The King's College (New York) are some colleges that have the safest campus in America.
What are the prettiest college campuses?
A college with beautiful campus aesthetics ends up attracting a lot of students. Wesleyan University (Connecticut), Colgate University (New York), Baylor University (Texas), Trinity College (Connecticut), and University of Notre Dame (Indiana) have some of the prettiest college campuses in the USA.
Which is the best state to study in USA?
According to the 2019 Best State Rankings, Massachusetts provides its residents with the best education in the whole of the USA. More than 87% of the students have graduated from a public high school and roughly 50% of its population is college-educated. Apart from Massachusetts, New Jersey and Florida are some of the best states to study in the USA.
What city has the most college students?
New York has the greatest number of college students. More than 1.3 million students currently study within the city. This city has the most college students because it houses some of the biggest and the most prestigious universities like NYU, CUNY, Columbia, The New School, and Fordham.
Is it cheaper to go to college out of state?
Each and every state of the USA individually runs a state-specific education system. This means that the education system is not controlled by the federal government in the USA. The public institutions that are run by the state are funded by the taxes that are paid by the residents of that state.
That's why the students are charged with lower fees for attending schools and colleges in the state of their residence. Attending an out-of-state college would definitely cost a student more as the out-state tuition tends to be higher. Not to mention the additional living costs that are associated with moving to another state.
How can I avoid paying out-of-state tuition?
There are 5 simple ways in which one could avoid paying out-of-state tuition and reduce their educational costs. Here are the things you can do to avoid paying higher out-of-state tuition.
You could become a resident of the state in which you want to attend college.
It is advisable to choose a school that is an academic common market.
Some colleges waive off fees for high-performing students. Look for colleges that offer to waive off a major proportion of your fees.
Members of the military and their family members who are dependent on them can avail of the in-tuition fees.
Do get in touch with the Financial Aid office.
---
Final Thoughts
Most of the cities in the south and midwest regions in the US take the lead when it comes to affordable college towns. It's true that colleges in the northeastern and west coast are in high demand but ultimately a decision like this comes down to costs. By picking affordable college towns, you lighten the financial burden on yourself.
Overall, making a decision on this can be tough and we'd say spreadsheets are the way to go to reach a conclusion. Have clarity of your objectives so you can pick the right college town. Also, go ahead and include these 10 affordable college towns into the sheet because they do have campuses where the costs-to-value ratio is great.