Moving Grants – How to Apply for it?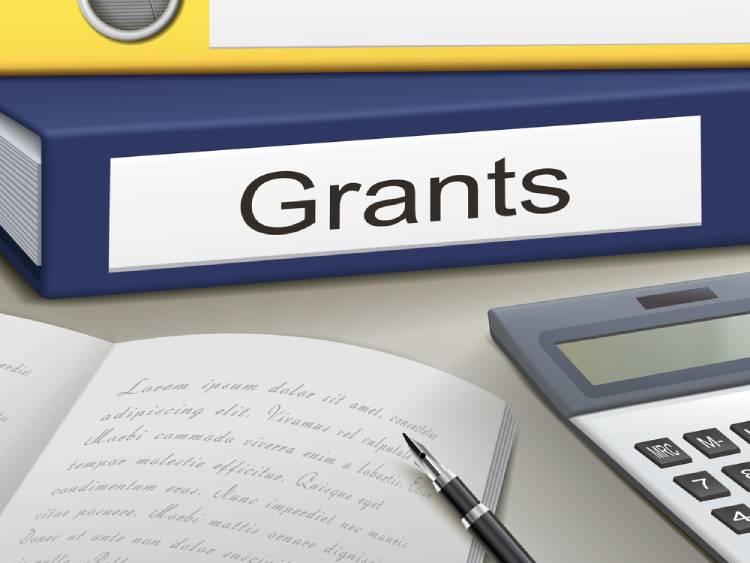 There is no denying that moving homes is an expensive affair. Friends who have moved before you, family and even your movers will remind you that there's some humongous bills coming up. It could get pretty bleak and it's okay to start feeling the pinch when expenses increase. So, if you want to save more than a few bucks on your move, you can do so by applying for a moving grant. Let's look at what this scheme is and whether it would prove to be beneficial for you.
What Is A Moving Grant?
Just like students have the chance to work at earning a scholarship so they aren't paying the complete fee, you stand that similar chance with a moving grant. In simple words, it is a lump sum of money granted to an individual moving home. Not every single person who applies for the grant is eligible for the fund but a few lucky ones would be picked. The case is almost like the movie Charlie And The Chocolate Factory, the lucky one with the golden ticket wins a cash prize.
So, if you're in need of financial assistance for your move, such a grant will prove to be fruitful. Currently, Move.org which is a platform that is closely associated with reviewing and providing informative guides regarding moving, does have an active program to fund individuals. Now, there are a few more places that give out applications for grants and we'll cover the details so that you can take advantage of it.
Where Can You Apply For A Moving Grant?
Move.org
The informative moving website 'Move.org' has previously had great success with giving out moving grants to individuals. If you apply for this grant, you stand a chance of winning $500 from this platform. You can use this money to reduce the financial strain of your move as you like. You should also note that they give out these funds only if you hire a moving company that they are associated with.
So, you are eligible to get $500 off the estimate you receive from the following moving companies –
1-800-PACK-RAT
SmartBox Portable Storage
U-Box Portable Storage & Moving Containers (U-Haul)
Budget Truck Rental
Enterprise Truck Rental
Penske
The Home Depot Truck Rental
Ship A Car Direct
Something to remember is that you have to use a moving company from this list itself. The other catch is that they don't just give out the money but need a favor in return.
If you get the fund, you would need to be their eyes and ears. By this we mean that the platform would like you to keep them updated about everything from start to finish. They'd like to learn more about the services and the experience you had so they can write a truthful review of the company.
So, you should expect a couple of interview styled phone calls and conversations from a Move.org employee during and after your move. They would try to dig deeper to understand whether the moving company is as good as they sound online. You would also be asked to take pictures as a way to document your move for them. This is the simple exercise in exchange for $500 off the bill you pay the moving company.
If you're planning to move in the next 6 months, you can fill out the application form available on Move.org. In short, you'll be helping the platform with a survey and getting a reward of $500 in return.
Salvation Army
You've probably heard about Salvation Army and the good work they've done within the US and globally. They have roughly 8,000 outlets in the nation and each of them run different projects. Few of their branches run some programs that aim to help individuals from low income groups with their move. This comes under the homeless prevention initiative managed by this charitable organization.
You would need to contact a Salvation Army branch that's in close proximity to your home to find out about the ongoing programs. We highly recommend ringing them up on the helpline number which is 1-800-SA-TRUCK (1-800-728-7825) before going. It's also possible that they would ask you to bring some proof to show that you're from a low income group to be eligible for any fund.
Also Read: Donating Items To The Salvation Army
Young Women's Christian Association (YWCA)
Now this organization is similar to the Salvation Army but works more oriented towards helping women. They assist women who are victims of domestic abuse and encourage them to leave their homes, as they would willingly provide them with finances to move out. If you feel that your case is strong and you're in dire need of financial help to move homes, you can fill out a funds application at YWCA.
To find out more about the ongoing programs make sure to ring them up to see how they can help you financially.
Catholic Charities USA
Catholic Charities USA is a network of multiple charities across the nation working towards empowering the poor through financial support and more. They have various programs and some are geared towards preventing homelessness from becoming a reality. They provide emergency housing services and could be of help to fund your move.
Depending on your case, they would choose to provide you with funds, especially if you're on the verge of homelessness. To learn more about which program is currently running, you would need to call up their agency which lies in close proximity to your home. Most programs have an end date, so it's best to confirm by contacting them.
Federal Relocation Assistance Program
This is another agency that solely helps individuals with moving assistance. The program covers transportation costs of the move, but it can be a time consuming process to be eligible for this grant. There's various conditions and the grant is provided only in extreme cases where the chances of being homeless is high.
For instance, if your house was destroyed by a natural calamity, the process could work faster and you could get your grant. The funds are provided based on how strong and urgent the case is. We suggest opting for this agency only if you see yourself in an extremely unfortunate situation.
Additional Tips
● Try asking the charities and churches in your community for financial assistance with the move. Even if they could provide a small amount, it could help cover the amount you'd spend on packing supplies.
● If you're moving homes because of your job, you are eligible for a relocation package. Speak with the HR Department and work on a package that covers a huge chunk of the expenses.
● Most moving companies have discounts or offers for senior citizens, veterans or military personnel. It's best to ask about such offers and take advantage of it.
● Start looking for moving companies in advance and book them early. If you delay the booking, then you end up paying way more because the mover would understand that you're in a helpless position.
● Certain boxes can be shipped to your new place by the Amtrak railway service. Depending on where you're moving and if a railway station is nearby, you could consider this option.
Other Ways To Cut Down Moving Costs
Do The Packing Independently
Try opting for partial services when you book a moving company to bring down costs. By taking this approach, you would independently be responsible for packing your belongings. The moving company would be in-charge of loading the truck and transporting it to your new home.
Consider Booking Movers During The Off Season
If you can work around your schedule, you should book moving services in the off season. This is from October to February when less people are on the move and companies offer discounts and coupons to lure customers. You can take advantage of relatively lower quotes and save money which can at times be almost the same as getting a moving grant of $500.
See also: Best Time to Move
Put Together A Yard Sale
Organize a yard sale so that instead of applying for a grant, you could in some way earn the funds that will reduce the financial burden of the move. If you don't have enough household items to put on sale, you can ask families in your community to pitch in. This way you can have a huge success.
Sell Your Clothes Online For Cash
Consider selling a few of your clothes, premium handbags or quirky furniture online. eBay, Poshmark, Mercari, ThredUp and Tradesy are good companies to look at to sell clothes. Remember to give yourself sufficient time to set up your accounts and list your items on these sites. This task requires patience but you could make a decent amount of money.
Find Packing Supplies For Free
Don't always buy packing supplies but find them for free. Craigslist, Freecycle and U-Haul Customer Connect are great options for free corrugated boxes. You should also visit local retail stores or chain ones like Walmart, Target, BestBuy and Dollar General for boxes.
If you run out of luck at retail stores, don't worry as you can always hit the liquor store (for boxes). Besides the liquor store, you should also drive to libraries, pet shops and recycling centers as they usually have a load of sturdy boxes they need to discard.
Save Discount Coupons
Another great way to reduce the final estimate you receive from your move is to use coupons. If you visit a USPS, there would be a high possibility that there's Amazon vouchers and rental trucks coupons lying around. You can pick a few and claim the offers on these coupons so you're not paying the full price but a discounted one.
Consider A Do It Yourself OR Self-Move
If you take the self-move approach, you can save a ton of money in comparison to hiring full-service professional movers. In a DIY move, you must take on the task of packing, loading, unloading, driving the rental truck on yourself. But on the plus side you save a considerable sum.
If you don't like the idea of driving a rental truck, you can hire a portable storage unit. This is when a ground level container is dropped to your doorstep and you pack it at your convenience. The box will then be delivered to your new home. Companies like PODS, Zippy Shell and UPack provide these containers.
Purge And Reduce The Weight Of The Move
Re-evaluate your belongings and downsize as much as possible. The lesser things you have to take, the lower your quote will be. This is the most essential exercise to do while moving homes. It might take you time to sort, clean and go through everything you own to take out the unwanted items but it will be worth it.
Key Takeaway
We've shared these additional ways to cut down moving costs since applying for a moving grant is not a piece of cake. Applying for on-going grant programs is beneficial but it's not for everyone. It's like a lottery where you try your luck and apply but waiting for a response and following up to see if you got the grant is time consuming. Also, time is of the essence when it comes to moving homes. So, you can also look at alternative ways above to save on costs instead of applying for grants, especially if you have less time on hand.
Conclusion
If you're thinking about applying for a moving grant, ensure that you have sufficient time to deal with the formalities of it. You know how they say – time is money, and the statement truly applies to this scenario. Like we said earlier, time is an important commodity when you move homes.
Most of the moving related tasks will require you to meet certain deadlines so it's best to analyze the situation you're in first. We suggest not limiting yourself to depending solely on grants but also getting competitive estimates from different moving companies.
FAQs
Can I get a grant to move?
Depending on your personal circumstances, you can get a grant to move. Individuals from low income groups or facing a situation of homelessness are most likely eligible to receive a moving grant. Charities and independent organisations that wish to reduce homelessness operate such programs.
What is financial relocation assistance?
Relocation assistance is a situation wherein you're asked to move cities for a job. In such cases, it is the company's responsibility to aid you financially with the relocation. Employers work on an agreement with the HR department to ensure that the employee is either getting reimbursed or a lump sum payment to cover all the costs associated with the move.
Do you have to pay back relocation assistance?
You may have to pay back for a percent of the relocation assistance you received from your employer only if it is stated in the contract built with the HR. This aspect is taken into account to ensure that employees don't bail on the job post all the relocation amounts are paid for. It's essential that you look at ways in which you are benefiting from the relocation policy before agreeing to all the terms on it.
What is a relocation grant?
Relocation grants are expenses that the government or employers cover for an employee who is relocating to a new location because of work. But that's not all – relocation grants apply to students also in specific circumstances where they could be eligible for a relocation program with their university and have their expenses covered. Similarly, in some cases, residents of a particular community, village or neighborhood could also be eligible for a relocation grant in cases of redevelopment projects being taken up.
Can you get help with moving costs?
Yes you can get help with moving costs with the help of several local organizations or national charities provided you are eligible. The moving assistance programs by Salvation Army, YWCA, etc. usually help people from low income groups, homeless people and even veterans.
How do I get money for relocation?
First of all, you'll have to ask your company for the relocation assistance policy. You can approach your company's HR and assess what all things are covered in the policy like rental assistance, spouse employment assistance, temporary housing, travel allowances, etc. Discuss the terms of the policy before you sign up for all the terms and conditions mentioned in the contract.
Who can help with moving expenses?
There are several local and national charities like the Salvation Army, YWCA, Catholic Charities USA, Modest Needs, Federal Relocation Assistance Program, etc. that will help you with moving expenses.
What states will pay you to move there?
Maine, Alaska, Lowa, Kansas, Maryland, Minnesota, Ohio, Oklahoma and Vermont are some of the states in the U.S which will pay you to move there.
What is a generous relocation package?
The relocation packages will be different for renters and homeowners. A package of between $21,327 to $24,913 for renters and $61,622 to $79,429 for a homeowner can be considered a generous package. Generous relocation package will usually cover the costs related to house hunting, travelling allowances for the employee and his family, temporary housing, etc.
What is the HOPE program about?
The Housing Opportunities and Preventions of Eviction Program (HOPE) offers rental and utility assistance to disadvantaged people, or people with housing issues and low income groups. They also provide a training program that helps people find jobs.
What state pays you $10000 to move there?
Northwest Arkansas will pay you $10,000 to move there under the Life Works Here initiative by its council as revealed by Forbes.
What states pay you to move there 2021?
West Virginia, Oklahoma, Kansas, Northwest Arkansas, Lowa, Ohio and Mississippi are some of the states that will pay you to move there in 2021.
Can I get a grant to help me move house?
There are several grants like the Housing and Urban Development Relocation Assistance, Homelessness Prevention and Rapid Re-Housing Grant, The Emergency Housing Fund, etc that will help you move your house provided you're eligible and meet their criteria.
Does Social Security help with moving expenses?
Social Security Insurance (SSI) recipients can get help with moving expenses under certain circumstances like families from low income groups, individuals with fixed incomes etc. Relocation assistance can also come directly from the federal agency or the individual state the SSI recipient resides in. All you have to do is get in touch with the Social Security Office or public assistance agency in your locality.
What is the average relocation allowance?
The average relocation package for a renter is between $21,327 to $24,913 and for homeowners it is between $61,622 to $79,429.
What is a good relocation package?
A relocation package of about $21,327 to $24,913 for renters and about $61,622 to $79,429 for homeowners can be considered as a good relocation package.
Do you have to pay back relocation assistance?
You don't have to pay back the relocation assistance unless you've signed a contract or an agreement that states reimbursement of relocation expenses to the company.
How do I apply for the HOPE program?
In order to apply for the HOPE program, you will have to complete the application form which you can find online on their Forms and Documents Page or just request for one by mailing them. Make sure you enter all your details, especially your mailing address and your signature. Only after completing the requirements in the form can you email or mail it to the HOPE program, or at your local DHHS office.