Lowe's Truck Rental Review 2022 (with Pricing)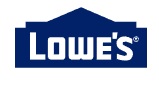 The entire process of moving is one in which an ideal medium of transportation plays an important role. Any journey can become an unpleasant memory if you do not have the best vehicle to take you through it, which is especially crucial for your moving journey. Selecting the right vehicle to move your stuff becomes a task because you will quite literally be putting your entire home in this vehicle for the journey and any carelessness might cost you your favorite things.
Lowe's has been in the market since the 1920s and it has managed to build a reliable and impeccable reputation in the industry, especially for moving supplies. What remains unknown to many of its customers is its truck rental services which are one of the most affordable and convenient services, in case you are looking to hire a truck for your big or small moving needs.
Overview Of Lowe's Truck Rental
Moving has to be flexible and sometimes your car just won't cut it. Whether you need to rent a truck to bring in supplies or are hiring their moving services, getting all the information related to the availability and pricing prior to the move is always a good idea. In the case of Lowe's truck rental services, you can be assured that you will get the flexibility within your budget upon booking a truck.
Types of Trucks
There might be moments when you go to a particular website to check out information on rental trucks and feel lost in the ocean of options mentioned there. Well, you do not need to worry about that with Lowe's. They have a standard-size truck that can accommodate almost any moving or storage needs you might have.
They have a Chevy Silverado 1500 model truck which comes along with an 8-foot bed with a standard cab. In case you are worried about the hauling ability, you can be assured because the hauling capacity of Lowe's rented trucks is around 1 ton each so basically they will help you move even the heaviest items you have in your house. All the trucks offer the necessary safety measurements beforehand along with any roadside assistance you might need so you can rest easy!
Cost And Pricing
Transparent, flat pricing is one of the best things about renting a truck from Lowe's. It has flexible pricing that can fit your budget as per your requirements. They have a great rental policy in which they charge $19 for 90 minutes and after which you will need to pay $5 for each additional 15 minutes. This service is a convenient and budget-friendly option for those who want to rent a truck for no more than 4 to 5 hours–for a small, local move or even a little trip to the market to get some moving supplies.
In case you are looking to rent the truck for a longer period, Lowe's has got you covered. You can hire their full-day rental services at $89 which will prove to be comparatively cheaper if you want to use the truck for a longer period of time. It offers unlimited mileage so you don't need to worry about your kilometers as long as you refill the gas tank.
Steps To Avail Of Lowe's Truck Rental Services
All good things are limited with only a few lucky ones reaping the benefit. This is the case with Lowe's Truck Rental Services too! We agree that after reading all the great things we've said about Lowe's so far, you might be itching to make the pre-booking, but take a step back here! Lowe doesn't have their truck rental services in all of their stores, which means that whether or not your local Lowe's offers this service is entirely up to chance–and your luck!
If you are one of the lucky ones and want to avail of their services for an upcoming move, you can follow the steps mentioned below:
Call your local Lowe's store to check if they offer truck rentals because as aforementioned, this is not a standard offering and, therefore, not all states offer these services. Unfortunately, they also do not have a hard-and-fast list of all the specific stores that do, so this is the first step you will need to take.
Now, they do not offer pre-booking services for truck rentals as most of the trucks are given on a first-come-first-serve basis. So you will need to visit the store to make the booking and avail of the service.
You will need to take your Driver's License along with insurance proof and credit card with you without which they will not rent you the truck. You may also read our guide on How to Drive a Rental Moving Truck.
They will not hold the trucks for you but we would still recommend you to try to talk to the concerned person beforehand and try to convince them as you never know the wonders of polite communication.
Reasons To Choose Lowe's Truck Rental
Transparent Pricing
Lowe's Truck Rental has one of the most affordable rates about which they provide all the information first hand. They have two types of services–one that's convenient if you want to rent the truck for a few hours at an affordable price and another that is perfect if you want it for longer. For 90 minutes, you will be charged a standard sum of $19 while renting for the entire day will cost you $89. Their transparent pricing policy is their best feature as you will not need to worry about any additional hidden charges.
Offers Roadside Assistance
Roadside assistance is your saving grace if any misfortune happens to your vehicle over the course of the moving journey. While we always hope for a pleasant, smooth journey, it's not always guaranteed to us, so this service will help you in the case of any accidents or hitches on the way. All you need to do is get in touch with the Lowe's store where you picked your truck from and they will send help to get the problem fixed for you as soon as possible.
Have One Standard Size For All
This can also be considered as one of the pros because you will not need to look any further for options. They have a standard Chevy which comes with a bed and has a huge hauling capacity which can possibly fit almost anything. Having one standard size saves you loads of time and extra brainstorming as this will be the perfect fit for your smaller and local moving needs.
Easy To Rent (If Available)
While we all know that renting is always cheaper than owning, it sure can be a hassle many a time because of the extensive paperwork and multiple steps involved. Here is where the best part of Lowe's truck rental services comes in. If your store has the rental service available, all you need is your Driver's License, insurance proof, and credit card to pay your bill, and voilà! You've got your truck, so get started!
Things To Consider Before Choosing Lowe's Truck Rental
Limited Availability
The one thing that makes Lowe's truck rental difficult is its needle-in-the-haystack nature. Not only do they have very limited availability but there is also no concrete information whatsoever about the specific stores that do. There are entire states across which not even a single Lowe's store offers truck rental services.
No Pre-Bookings
Even if your local Lowe's has the facility, there is no guarantee that you will be able to get one because of their first-come-first-serve policy. Because of Lowe's limited number of trucks and affordable rates, they are out of stock pretty fast so there is a very practical possibility of you not being able to get the truck when you need it.
No Additional Moving Supplies
We are sure that you might be aware that moving is not a linear process and that at every step, you will need extra help and supplies. This is true for a moving truck too. One major con of Lowe's is that even if you manage to rent a truck, they do not come with any additional supplies which you will most certainly require. This necessitates the need to buy packing supplies on your own which will be an added burden on your pocket.
Not Ideal For A Long-Distance Move
Why we would not recommend going for Lowe's in case of a long-distance move is due to their return policies. As mentioned earlier, there are only a few stores that offer the truck rental facility and once you are done using the truck, you will need to return it to the exact location you took it from. If you're moving long-distance, the trip could span over hundreds of miles and it would make no sense to drop the truck back after covering the distance again. It would prove to be an unnecessary hassle as well as an added expense.
No Driver's Facility
There will be moments when having some extra help will make your move easier, and in some cases, this can be in the form of a driver. In some cases, you might be too tired or ill-equipped to drive the distance and a professional driver along with a truck might be a beneficial service but, unfortunately, Lowe's does not offer that. You can check out their competitors like Home Depot or U Haul to scout for this (and other) service(s) that match your requirements and compliments your budget.
No Online Support
When the entire world is moving online with people googling nearly everything before finalizing, this is where Lowe's lacks. Though they have a functioning website that is user-friendly and updated, they are yet to have a dedicated and informative section about truck rentals which is a service that could potentially benefit many.
How To Contact Lowe's
On-Call
You can get in touch with their customer service member at 080676 74000 but their truck rental services are location specific so, we will advise you to directly get in touch with your local Lowe's store.
Email
Lowe's mostly operates offline but if you prefer to get in touch with them through email, you can drop them a mail at publicrelations@lowes.com.
In-Person
Their headquarters are in Morsvile in the North Carolina of United States. You can always contact your local Lowe's store which obviously will have a different address depending on your location.
Insurance Plans Offered By Lowe's
Lowe's truck rental services come with roadside assistance where they take care of any misfortune that might occur during your move for which you need to make a down-payment with your credit card while getting the truck. Other than that, there are no protection/ insurance plans for truck rental services.
What Happens When You Cancel The Move?
As stated earlier, Lowe's doesn't have a pre-booking facility so there are no cancellation policies whatsoever. You can get their trucks on rent only on a first come first serve basis which happens on the spot.
Our Take On Lowe's Truck Rental
We are sure that you're feeling quite informed after reading this extensive guide on Lowe's rental services and now know enough to make an informed decision. We would personally recommend you to go for it if you have a small move or just need the truck for a few hours. But, Lowe's Truck Rental is not recommended in case of a long-distance move because you will need to return the vehicle at the same place you picked it from with a full gas tank, and let's be honest, no one would want that much hassle after a hectic move day! Home Depot, U Haul, and Flickr are some of the other alternative options you can look into which also provide affordable truck rental services that might have higher availability and suitable options for a long-distance move.
FAQs On Lowe's Truck Rental
Do Lowes Rental Trucks Have Tow Hitches?
Lowes rental trucks do not offer you any additional moving supplies that you might need and it is completely on you to get them. In the price that you will pay, all they offer you is the truck with the bed for the specific time. But hey, since you are already at Lowe's, you might as well pick up some supplies along with your truck. Just remember that you will need to buy the supplies as they do not rent them.
Does Lowes Charge Mileage For Truck Rental?
No, Lowe's doesn't charge mileage for truck rental. In fact, it is one of their best features that they offer unlimited mileage with the truck you rent. Be it the hourly service or for longer, mileage is not an issue as long as you take care of the gas tank. Additionally, remember that you cannot return the truck with an empty gas tank; you have to fill the tank before returning it once you are done with your move.
What Do I Do If My Lowe's Truck Breaks Down?
This is where the roadside assistance offered by Lowe's comes in to save your truck–and hopefully some time! Unfortunate incidents like having a flat tire or facing a hitch on the road can happen to anyone. But in such cases, you can stop freaking out and simply call the store where you got the truck from and they will send over professionals to help you sort out the situation so that you can get going. You will need to share your location and provide the necessary information to the concerned person and just wait it out while they arrive with help at the earliest.
Also See: How Much Do Two Men and a Truck Cost