How to Find Free Packing Supplies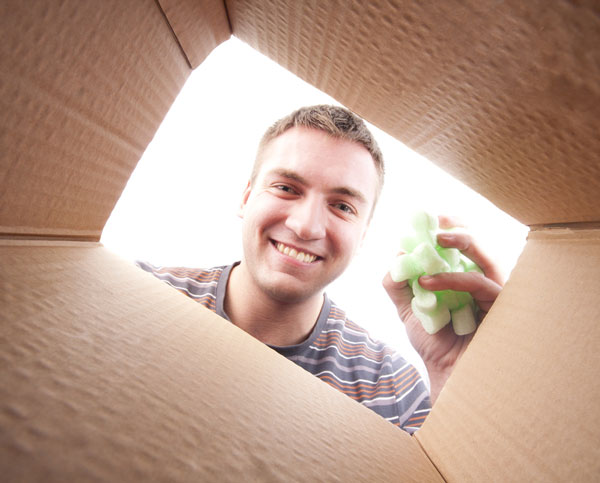 Everyone probably warned you that moving is an expensive affair. But you probably only realize how expensive it can get after seeing the bills with your own eyes. The bills for essential shopping and travel expenses. There's also movers to pay and downpayments to make.
When you sit to add up all these initial expenses of the move, it's normal if you start to feel 'the pinch'. If you're thinking about how you can bring down the expenses, you can do so by getting free packing supplies. Now there's several places where you can find free packing supplies and we've got it all covered here for you.
Where To Find Free Packing Supplies
1. Craigslist
Craigslist is among the most popular websites to visit when you're looking to crack a sweet deal and it works even for getting packing supplies. Just a heads up that you'll probably have better luck with boxes and not anything else.
To find boxes, check out the 'community' and 'for sale' section on Craigslist and type out the word 'free'. Always filter out your locality to see if anyone has listed free moving boxes so you don't have to drive too far. The closer the place is the easier it will be for you to pick up the free stuff.
We do recommend Craigslist for boxes, but keep in mind that it can be a time consuming process so it's best to start the hunt for free boxes and packing supplies in advance.
See also: How to Find Free Moving Boxes
2. Freecycle
Freecycle is another great platform for hand me down boxes and much more. You can put up a request you have and wait for responses. Users put up requests for dog supplies, working turntables, wood pieces and lots more. There's requests for all kinds of things so don't feel shy to put up a post asking for boxes, tape, bubble wrap and more.
This organization also has a huge following on Facebook too (roughly 342,621 members). If you like, you can choose to become part of the community on Facebook. Once they've accepted your request, you can put up a short post on Facebook and see if you get any responses.
Remember that any Freecycle item is free of charge but must be picked up directly from the person who is giving it away. So ensure you're not making any payments and getting trapped in a scam.
3. U-Haul Customer Connect
The U-Haul Customer Connect is a platform where you can chat with other customers just like you. You can connect with people in similar circumstances and exchange boxes or even supplies. You simply have to put up a request on the platform such as 'Boxes needed for moving'.
You can also go ahead and also mention that you're looking for medium sized or large boxes. Then write a couple of lines saying that you would be ready to accept anything else that could help with the move for free and would greatly appreciate the help. You would also need to leave your location so that the person who reads the post can respond if they live somewhere nearby.
Just a heads up –
With these options above, you have to put a good deal of effort to ensure you get free supplies. You would need to write a post then call up the person offering the things for free. At times, you would need to contact them via email and then keep following up till you get your free stuff. You also have to go pickup the boxes yourself.
We highly recommend reading the description and gauging if the person is being legit by calling them up so that you're not wasting your time. All in all it can be time consuming, but moving homes is a time stringent project. So we've got a couple of suggestions of what to do if you're low on time.
Low on time, not getting responses? Try this.
Retail Stores
If you don't ask retail stores, the answer will always be a no. So, ensure that you drop by some of the largest retailers in your vicinity. We suggest trying your luck at the following stores:
● Walmart
● Target
● SamsClub
● Costco
● Kohls
● BestBuy
● Dollar General
● Walgreens
Drive around these stores and ask if you could take some of the cardboard boxes that they would be getting rid of anyway. Some other places that usually give boxes for free are:
Liquor stores – Usually a wine or liquor store would be more than willing to lend boxes. Some of the boxes that they hand out would be a perfect fit for your kitchen glasses. The dividers that come built in these boxes give good support to cups and wine glasses.
Dormitories – Students who have just moved into dorms would be happy to give you boxes for a very small amount or even for free. Dorms don't really have much place in them to store the boxes students bring with them, so they usually would be happy to give it to you.
Social Media – Put out a well drafted short message on your Facebook, Instagram or Twitter accounts asking people you know for boxes. You never know which of your friends might be hoarding boxes for recycling and would love to give it to you.
Libraries – Most residents donate books to a library in big boxes and then soon enough most libraries have their book shelves full, but also a truck load of boxes. You'd actually be doing your local library a favour by taking the excess boxes they have. Also, the upside is most of these boxes are way more sturdy, since they carry the weight of books. Barnes & Noble has a larger number of outlets, so we'd suggest trying here.
Commercial Offices – Now most offices and even your own would probably have an area where the printer and copier machine lies. Most of the paper that comes in is delivered in sturdy paper boxes. We suggest asking a colleague or a clerk about the boxes and whether you could take a bunch of them for packing. If you work in a high-rise building, there's a high possibility that they have a separate recycling area where you could also get some boxes for free.
Pet Stores – Pet food and toys come in huge packaging boxes that aren't like the flimsy ones used for smaller items. So you'll definitely strike a good deal for boxes at a pet shop. PetSmart and Petco are 2 of the biggest pet stores and we highly recommend dropping by to ask for some free boxes.
Recycling Centers – Most cities have independent recycling centers where people drop the boxes they don't need for responsible recycling. Now this is a far fetched idea, but at times the boxes sent over are in extremely good condition. If you try this option, it may almost be like you've hit the gold mine since there could be heaps of boxes you can pick from.
BoxCycle – The objective of this organization is slightly different, but it can be beneficial if you're looking for extremely cheap boxes. Chances for free boxes are low, but it's a huge marketplace for dirt cheap cardboard boxes. You can try your luck here, but like we said it won't be free.
Facebook Marketplace – If you actively use Facebook, there's no harm in scrolling through Facebook Marketplace to see if there's anyone offering supplies for free. At times, people list supplies for a very low price and if you feel you're getting a good deal, why not? Ensure you've filtered the search based on locality though, so that it's not a listing in a completely different state.
The upside here is that you save time and money. Like we said earlier, with other websites, you have to search and wait for a response on your post. But if you're running low on time, you can find cheap boxes here.
Additional Tips
● Save packing paper and packing peanuts when you order something from Amazon or anything online.
● Few alternatives for packing paper are towels and old clothes. You can also use newspapers, but make sure you put the item in a plastic bag to prevent the ink from staining the item.
● Use suitcases and plastic containers to pack clothes if you've run out of boxes. We don't recommend doing this for a long distance move though.
● Don't take boxes from food or grocery stores if they have grease marks on them. This could rub off on the items you pack and be counterproductive.
● Inspect the box you take and secure the bottom with sufficient tape before you place anything in it.
● Target friends and family for help before you put up a post on websites and social media platforms on the internet.
● Start putting up posts for free supplies in advance as it is a time consuming process and you would have to keep following up on responses.
● Don't take a whole bunch of big boxes even if it's tempting. Small and medium size boxes are more efficient for packing since you can actually lift it out with ease. Big boxes may be difficult to haul.
● Visit websites like BoxCycle and Boxsmart where you get boxes for cheap but not free. Compare the prices on these platforms with local stores and consider buying boxes if it's falling to be cheaper.
● You can go to the USPS to get coupons that offer discounts for rental trucks or ordering from Amazon or Lowe's.
Other Ways To Cut Down Moving Costs
Consider moving homes during the off season which is from October to February. Most moving companies offer discounts and the quotes are relatively way cheaper in comparison to the prices from April to November. So, you could take advantage of this.
Re-evaluate your belongings and purge as much as possible. The lesser you have to move the cheaper the move is going to be. This is mainly because you won't need an extreme number of boxes but you'd just need to purchase a few.
Think about selling a few of your clothes online for some cash. If you make a successful sale, you'd be able to use that money towards buying supplies. Read our blog 'Where to Sell Clothes for Cash Online When Moving Out' for more information. You could also organize a garage sale and make some cash by selling items other than clothes.
We can't really stress on this point enough, but do your best to begin your moving journey in advance. If you keep things for the last minute, you would have a hard time getting a good deal for a rental truck and supplies as well. Take advantage of offers at retail stores and start preparing for the moving project ahead of time so that things work in your favor.
If you have some small boxes that need to be shipped, you can use UPS, FedEx and DHL to get them shipped for a reasonable price. Another option is to use the nationwide passenger railway service 'Amtrak'. They also would be able to ship a few of your boxes to the closest station near your new home.
Also Read: 2 Cheapest Ways To Move
Final Thoughts
Finding free supplies is possible but it can be a time consuming task. It can take time for people to see your request for boxes. At times, you may luck out. However, often people would also take their sweet time to revert to you and then you have tto make efforts to follow up. If you're taking this approach, we highly recommend that you have sufficient time on your hand so you can wait for the right offer to pass by you.
If you ask us, we feel that if your move is going to be hectic and you have a tight schedule, it's best to make rounds to a Home Depot or a home department store in your locality. You could also order off the packing supplies from Amazon or ask the moving company you selected for discounts on the supplies. These are just a few of the things we'd suggest to keep in mind while on the hunt for free supplies.
FAQs
What are the cheapest places to buy packing supplies?
Amazon, U-Haul and Home Depot are some of the cheapest places to snag packing supplies. You may also get a good deal on Craigslist, OfferUp and Facebook Marketplace.
Where can I get free bubble wrap?
You can visit a few of the local retail stores in your locality and ask a clerk for bubble wrap. Most small run businesses also receive tons of their packages wrapped in bubble wrap so they do tend to have an excess of it lying around.
You can try a pet clinic, cake store and even a medical shop for bubble wrap. If you don't have bubble wrap, you can use socks, towels and old clothes to wrap fragile items.
Where can I get free packing supplies?
You can ask for free cardboard boxes from big-box stores which are basically chain stores. Walmart, Walgreen, Dollar General, Costco and Target are few of the retail places you can try asking for free boxes.
Besides these stores, you could even try your luck at schools, libraries, commercial offices and local recycling centers. If nothing works, we recommend putting out messages on your social media accounts like Facebook, Twitter and Instagram.
What is the cheapest packing material?
Poly bags, plastic bags, or cardboard boxes are the cheapest packing materials you can use for packing and moving things.
Can you buy packing peanuts at Walmart?
Yes, you can buy packing peanuts at Walmart and choose from different companies and sizes depending on your packing needs.
What is the best packing material for fragile items?
Bubble wrap or foam sheets are the best packing materials for fragile items that add a protective layer for your items to reduce any kind of damage. Other than that, you'll need special moving boxes, packing tape, and lots of packing paper to carefully pack and move your fragile items.
Can you use packing peanuts in bottom of planters?
Yes, you can use packing peanuts to fill in the bottom of your plants but only if you use the ones that don't dissolve in water. Otherwise, it's best to use natural materials like wood chips, leaves, and sticks which is the best sustainable alternative for you.
How can I get free bubble wrap?
You can approach local retail stores or local businesses for free bubble wrap. These stores get a lot of their items delivered in bubble wrap which you can get for free. Just in case you don't find any bubble wrap, you can use your old towels, socks, or clothes to wrap and pack your fragile items.
What can I use instead of newspapers for packing?
Packing paper is the best alternative to use instead of newspapers. When you use a newspaper for packing, there are chances of your items getting stained by the newspaper ink. Plain packing paper, on the other hand, is the best for packing any of your items without the risk of spoiling its beauty. Other than that, you can use bubble wrap, but that'll be expensive compared to plain packing paper.
Where can I buy cheap shipping bags?
You can get cheap shipping supplies on Amazon, Uline, or Online Labels where you can get discounted rates. Other than that, you can get cheap or sometimes even free shipping supplies from shipping companies and local businesses.
Where is the cheapest place to buy packing tape?
You can get packing tape at cheap rates from Craigslist, Home Depot, Walmart, or Amazon. You can also ask your moving company or any furniture, electronics, or department stores near you.
How can I get free USPS supplies?
To get free USPS supplies, you will have to create your account on www.usps.com/shop and select the "Shipping Supplies" in the left-hand navigation. You can also order free shipping supplies over the phone by calling the Package Supply Center at 1-800-610-8734.
Can you mail something in bubble wrap?
Yes, you can mail your item in bubble wrap but it would be better if you cover it up with a poly bag or pack it up in a box.
Related: How to Pack for a Move | Tips to Pack Your Bathroom for a Move