Laws On Moving A Mobile Home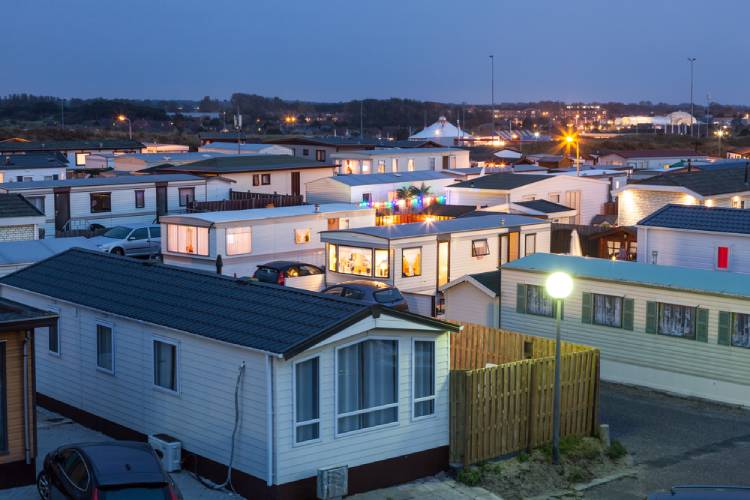 Once associated with poverty and instability, mobile homes have emerged as a success story in the last few years. What started out from the need to have a temporary home is now preferred by many who come from sound financial backgrounds too. Mobile homes can be compared to that one poor kid who got their big break on a reality show and now everyone's talking about them. Also known as trailers, park homes, or trailer homes, mobile homes are becoming increasingly popular in America and they are sure to make your life convenient.
What remains constant about moving is that it's excruciating and expensive, which stands true in the case of your mobile home too. Now that you are planning to move your mobile home, the most important thing is to be aware of the basic laws related to moving them, and that's why we are here. We will take you through all the basic information that you should know about moving a mobile home so that your move can be convenient and free of any unpleasant surprises courtesy of the law.
Things To Keep In Mind Before Moving A Mobile Home
Now that you have made up your mind to move your mobile home, there are things other than the law that are necessary for you to keep in mind. These tips will not only give you a smooth transition but will also prevent the occurrence of any unfortunate accidents:
We understand that you live in a mobile home which basically has 'mobility' in the name but moving it is not as easy as you might think. First and foremost, you ought to set a moving date so you can make your plans accordingly.
After deciding the moving date, we would recommend you get in touch with your utility person and give them a 2 months notice of the move to avoid any additional fees.
Instead of buying storage boxes, try to source them so that you can save some bucks.
Though it's a mobile home, we would recommend you don't move it with excessive supplies and furniture as it increases the risk of accidents.
Make sure that the concerned person disconnecting your mobile home utilities is insured so that you don't need to pay any additional fees.
Budget Approximation And Factors Affecting The Cost Of Moving Your Mobile Home
You might be under the illusion that mobile home moving won't cost you much and we hate to break it to you but they do cost a lot. However, we are sure that the money you've saved while living in this mobile arrangement will more than cover the expenses of your move. The approximate cost of moving your mobile home begins at $1,000 and can go up to $20,000 depending upon multiple factors that can impact the sum.
Distance is a major factor that can cause variations in your overall moving budget. If you are moving close by, the move will obviously be a lot cheaper whereas if you are moving across the state, be prepared to spend a good amount of money. If you're moving your mobile home over a distance that spans less than 100 miles, it can usually be done by movers for less than $5,000.Moving a single wide mobile home within 50 miles generally costs between $4,500 and $9,000, whereas moving a double wide the exact distance costs between $10,000 and $14,000.
The size of your home is also a factor that can impact a lot on the moving cost. The smaller your home, the cheaper it's going to be when moving due to the easy nature of transportation. Double-wide homes will be expensive while single-wide homes will be comparatively cheaper to transport thus reducing your overall moving costs.
Weight is also one big factor that affects the overall cost of your move when it comes to mobile homes. The old homes are lighter in weight as compared to the new homes making them cheaper to move. The condition of your mobile home also plays an important role in determining the price of your move.
You will be required to hire a licensed mobile home mover as it is mandatory in many states. So if you decide to hire a moving company, we would recommend you take quotes from multiple companies and negotiate where there is a possibility of getting the best deal. The price that the moving company quotes are an important factor that can impact your overall moving budget.
Laws On Moving A Mobile Home
Before we begin taking you through the laws that you certainly should keep in mind while deciding to move your mobile home, we would advise you to separately check the laws and guidelines that are specific to the state(s) that you are moving to and from.
Here are some basic laws on moving a mobile home that you must abide by to avoid any unnecessary conflict:
Moving Permit
When you finalize a moving date, this is the first thing that you need to take care of. If you think you can simply move your mobile home, that cannot happen and might even lead you to trouble. The right way to go about your moving permit will be to get in touch with someone from the local Municipal Government. Remember that this will be a time-consuming process where you might also need to attach proofs.
You will need to attach a certificate from your County Treasurer stating that there are no unpaid and/or overdue taxes on the property. Along with this, you will also need to attach a Certificate of Title for the property, or a copy of the same. Some counties will also require a copy of the application for a Certificate of Title that you have submitted to your state's Department of Motor Vehicles. The time it would take to attain the moving permit depends entirely upon your local municipality officers but make sure to move ahead only after getting the permit.
Updating Your Home Code
In order to be able to relocate your mobile home, this is another crucial step. In many cases, you will not be able to move your mobile home if it is built before 1976. HUD Codes were implemented in 1976. This is basically the Federal Manufactured Housing Construction and Safety Standards Act which was issued by the Department of Housing and Urban Development in 1976. Due to the unreliable nature of mobile houses built before 1976, many states don't allow you to move them.
Many municipalities also have this law with their imposed age limits along with other strict local requirements to cater to the contemporary building standards of the home and its internal systems. Due to these standards in place, in some cases, even some models built in the last two decades might not pass for a home code. The HUD Codes are the ones that put your mobile home on the map legally so it will not be possible to move without updating them.
Preparing The New Moving Site
It is always smart to be familiar with the new site you are moving to. We would also recommend you go to the local municipality office to be acquainted with their area-specific laws and regulations. Some parks also have their own set of rules that can be related to time restrictions, certain kinds of food, pets, etc to maintain a balance, so it will be a smart approach to get acquainted prior to the move to avoid any future confusion. We would also advise you to be informed about the utility systems and to get in touch with the building commissioner of the new place so that they can help bring you up to speed with all the necessary local formalities.
Getting A Licenced Mover On Board
Hiring a moving company should be important and is mandatory in many states too. Doing a mobile move by yourself might look tempting and cheap but trust us, it is not a good idea and the hassles will not be worth it. Get a licensed and professional mover on board who will not only help you move your mobile home but also take care of many of the legal permits and formalities. Do not forget to make sure that the company is insured, licensed, and experienced along with getting a quote in advance.
Vehicle Regulations
When you get the permit and decide on the final date, the next step should be to get all the information about transportation permits. In the case of a long-distance relocation, there might be some transportation-related laws and regulations that you will need to consider. In most cases, your mover will help you through them but it is always good to be informed.
Preparing Your Mobile Home
Get in touch with your local utility person and give them notice of dislocating the supplies at least two months prior to your move so that the utility supplies can be disconnected on time without last-minute hassles. If you do not give notice, you might get in trouble. We would also suggest you have as little stuff as possible in your home to maintain your budget. Do not hoard unnecessary stuff because neither is it good for your move, nor does it benefit your life in any way.
Some Facts About Mobile Homes
Mobile homes have had a long interesting journey that should be credited and known. Here are some interesting facts about your mobile home which have come a long way–quite literally :
The earliest existence of mobile homes can be traced back to the roaming bands of gypsies in the 1500s.
The first mobile homes in America were built around the 1870s, which were movable beach-front properties built in the Outer Banks region of North Carolina. The earliest movers were a team of horses!
Mobile homes grew increasingly popular after the end of World War II when veterans came home and were met with issues of housing.
Mobile homes are derived from the old travel trailer and were started for the sole purpose of providing mobility.
Since June 1976, U.S Mobile Homes are legally referred to as Manufactured Homes.
Some states count mobile homes as personal property if the wheels are attached and you will be required to pay taxes for it as personal property. If the wheels are not attached, you might need to pay taxes as real estate.
Mobile homes are required to meet FHA (Federal Housing Administration) requirements since June 1976.
These homes are becoming an eco-friendly and cheaper alternative to traditional housing where hassles are less and convenience is more.
Mobile Homes started as a temporary housing solution but with changing times and increasing focus on sustainability and travel, people have started looking at them as a long-term living arrangement too.
The smaller your mobile home is, the easier it will be to transport it.
Being aware is always a good idea which becomes a necessity when matters are as crucial as moving from one place to another. A moment of ignorance or laziness can cost you a lot if you are accidentally found breaching any laws. Not only will it ruin your entire moving experience but it can also have long legal consequences. We hope that this article was informative enough to keep you out of any trouble and will make your mobile journey a little bit easier. Now that you are prepared, we wish you the best for your move.
FAQs On Moving A Mobile Home
What Is The Oldest Age A Mobile Home Can Be Moved?
As we mentioned above, you might not even get a moving permit if your mobile home is built before 1976 due to safety concerns. Just for this reason, many moving companies, too, follow various rules. While some might not accept your move if your home is 10 or 20 years old, some may have no rules in place whatsoever. It depends entirely upon the local mobile moving laws along with the rules and regulations of the specific moving company.
Can You Move A Mobile Home With Furniture In It?
As we said, the lighter your mobile home is, the easier and cheaper it will be to move it. Removing all the heavy and delicate stuff before the move will be very wise so that there are no unnecessary hassles. Some moving companies have very strict rules when it comes to moving mobile homes and they will require you to empty your entire trailer before the move. We advise you to have minimum stuff or if possible, completely empty your homes before the move as this will be ideal to reach your new destination with maximum ease and smoothness.
Can I Move My Mobile Home Myself?
We understand that while a DIY move might look like a tempting option especially when you have budget constraints, we would strongly advise you against it and so will the government. In order to assure a safe move, it is mandatory to have a moving company on board and not any random moving company but a professionally bonded, licensed and insured one.
Also See: List of Best National Movers in the US