Gold Standard Moving And Storage Review


VanLines Inc
Secure Storage
Easy Booking Process
Fully Trained Employees
GET A QUOTE

Colonial Van Lines
Storage Services
Long-Distance Moves
Corporate Relocations
GET A QUOTE

Moving APT
Available Nationwide
Award-Winning Movers
Extensive Vetting Process
GET A QUOTE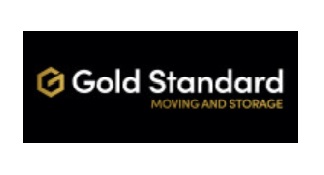 Not only for the sake of a name, Gold Standard Moving And Storage actually embodies the concept of offering gold standard service to its customers. You may have heard of the company but before you go ahead with hiring them, you probably have a ton of hovering questions. No need to worry as we've covered it all, keep reading as we take you in depth in this Gold Standard Moving And Storage Review!
Overview
Gold Standard Moving And Storage federally registered and regulated moving company based in Lauderhill, Florida. It's a family-run moving company with over ten years of experience in providing services across all 50 states of the country. With that kind of experience, it has every right to call itself an industry leader.
Now even if Gold Standard is a leader, it's always advisable to conduct deep research about the company and the kind of services it provides. So, let's give you a quick rundown of the services Gold Standard Moving offers.
What Services Are Offered By Gold Standard Moving?
Gold Standard Moving And Storage positions itself to be completely transparent when it comes to the services it offers. It also follows a "no hidden costs" policy. Always ready to go the extra mile for its customers, the company constantly strives to make moving a rewarding and fun experience.
But before you dial the digits and book a move with Gold Standard Moving, you must take a look at the services provided by them and what you can expect in terms of pricing for any sort of move.
Long Distance Moving Services
We can all agree on how tedious long-distance moves tend to be. Knowing the arduous process that goes behind pulling off a successful long-distance move, you'd definitely look for a company that's well-versed in the procedure. This is where your search ends! With 10+ years of experience under their belt, Gold Standard Moving is one of the finest companies to carry out long distance moves. It very proudly claims to be specialists in long distance moves and has the accolades to prove the same.
It's always reassuring to know that the company you've hired is experienced enough to carry out the services in a smooth and hassle-free manner. Even if it's from the East Coast to the West Coast, Gold Standard excels in transporting your belongings with care.
One thing you must check before hiring a moving company for a long distance move is whether or not it's federally licensed to move items over state lines. Not all companies are properly registered and licensed to carry out long distance moves. Luckily for you, Gold Standard Moving and Storage LLC maintains federal registration (DOT# 3422711 and MC#1106845) as a broker for transporting items for relocation purposes. So you can count on Gold Standard Moving to deliver your belongings in an unrestrictive manner.
Packing And Unpacking Services
Whether it's a local move or a long distance move, you'd want your belongings to reach your new home in one piece, without any damage. To make sure that happens, you'll need to dedicate time to pack every item in proper boxes depending on their size. Seems a bit tiring, doesn't it? Let Gold Standard Moving relieve you of this stress.
The company provides packing and unpacking services to save you time and effort that you could invest in other important tasks. The company takes utmost care while packing and moving your belongings like it's their own. The family-owned aspect of the company further substantiates their claim of providing special care and treatment like you would to your family members.
To ensure maximum efficiency, Gold Standard has boxing options and packing materials ready and on-hand when the need be. This is a testament to how minute its planning extends to.
Like all the companies that provide packing services, Gold Standard expects you to keep out certain items like medications, important documents, electronic devices and chargers, jewelry, etc. from packing in the boxes. The reason behind this is to ensure the safety of valuables from the off-chance they get lost or damaged during transit. With such all-round servicing, the company promises that once you go Gold Standard, you never go back.
Storage Solutions
One of the other areas where Gold Standard can help you is with storage solutions. You can reach out to them to assist you with commercial as well as residential storage solutions. This can especially be a beneficial service to opt for when your new house isn't necessarily ready to move into but your lease is up. You can also trust Gold Standard with some of the more taxing commercial moves where hauling of heavier items comes into sight. It will take care of packing, hauling, moving, unpacking, and storing your items as per your requirement as well.
With them having storage solutions, you don't have to scout elsewhere for storage companies. All in all, if you aren't just looking for movers but a company that can also help you with storing your belongings, Gold Standard has got you covered.
You should also know that if you book its moving truck services, Gold Standard provide you with FREE storage for up to 30 days. This could be a win-win situation for you and is a running offer that you should certainly consider cashing in on.
See Also: 5 Best Self-Storage Companies in the U.S.
Gold Standard Moving And Storage Costs And Pricing
Based on the reviews from various customers, the average interstate move, if you hire Gold Standard Moving, is $3,574 which is about 23% cheaper than the market average. While on the other the average moving cost for a local move by Gold Standard Moving is $126 which is 94% less than the market average.
To give you a rough estimate of the costs you'll incur by hiring the company, let's go over some of their quotes for particular moves. Do look at the table below with the pinch of salt as it is only a rough average:
| | | | |
| --- | --- | --- | --- |
| Moving From | Moving To | Number Of Rooms | Service Costs |
| Florida (local) | Florida (local) | Partial services | $674 |
| Colorado | Florida | 1 Bedroom | $3,500 |
| California | Oregon | 1 Bedroom | $3,600 |
| Texas | South Carolina | 2 Bedroom | $5,000 |
The above estimates are based on customer reviews where they left the quotes they received. However, you need to remember that your quote could vary. To get an accurate estimate, you can contact Gold Standard directly and discuss all the specific requirements that your move needs.
Also See: Top 10 Moving and Storage Companies in the US | Moving Cost Calculator
How To Book Gold Standard Moving And Storage?
You can visit the official Gold Standard Moving And Storage website to get a free quote. All you have to do is fill in information about your move on an online form. The company will get back to you with a quote and discuss your inventory, plus requirements in detail.
How To Contact Gold Standard Moving And Storage?
There are two ways to contact the business and have all of your questions answered. You may reach them by phone at 888-220-8664 or by email at info@goldstandardmoving.com
Their website offers a free quote option wherein you will receive an estimate on your phone and email after entering all of the facts regarding the move. To get an exact quote, you must give a thorough inventory of your property to be moved.
Reasons To Choose Gold Standard Moving And Storage
Storage Services
As the name suggests, the company provides storage options too. The company is pretty vocal about this particular service and has every reason to be. Not all companies provide you with storage services let alone a free one. Yes, you heard that right! Gold Standard offers you a 30-day FREE storage option which you can avail of and save precious bucks on your total expense. But do note this is on the condition that you book the truck services as well.
Transparency
Regardless of the sector or the services you use, you'll frequently find yourself spending more than you bargained for. This method is prevalent in the moving industry. Many moving firms may charge you additional fees without telling you what they are for until you see it for yourself on the final bill. However, Gold Standard believes in complete transparency and customer satisfaction to the highest level. The company gives you the total estimate of your move in the beginning so that you don't need to worry about paying extra for anything during the transit.
Things To Consider Before Choosing Gold Standard Moving and Storage
Inconsistent Reviews
Although the company has been around for a while, there are bound to be contrasting reviews from various customers over time. There have been some complaints about the change in pricing mid-move and some refund issues too. So, it's always advisable to do thorough research before getting into business with any moving company for your relocation purposes.
The Company Is Federally Licensed Moving Broker
You should also know that Gold Standard Moving And Storage are licensed moving brokers. The company doesn't own the moving trucks but work with credible companies that have licensed trucks. There's a chance that you may consider this as a disadvantage as the company can be more of a middleman.
Our Take On Gold Standard Moving And Storage
Being one of the most trusted moving companies in South Florida, Gold Standard Moving And Storage is a good choice for all your relocation purposes. The company provides storage solutions too, which gives it an edge over most moving companies. On their mission to make moving an exciting and fun-filled experience, it can be worth tagging along with them and experiencing the ride.
FAQs On Gold Standard Moving And Storage
Is Gold Standard Moving And Storage A Broker?
Gold Standard Moving and Storage LLC is a federally registered broker for the transportation of household goods. The company's DOT number is 3422711 while the MC number is 1106845.
What Kind Of Boxes Do I Need For Moving?
Generally, when you're moving you should have a mix and match of different boxes. You've got to make sure you pick large boxes for light items. You'll also need a couple of medium and small boxes in which you can fit heavier items. Make sure to use packing paper and foam peanuts to prevent your items from getting damaged in the boxes.
How Do I Know If A Moving Company Is Legit?
To check if a moving company is legit, you should ideally look up the company's USDOT number. You should also spend time reading company reviews on Better Business Bureau and Google Reviews.
Also See: Bellhop Moving Review | Cross Country Moving Group Review | Joyce Van Lines Review | Clutter Moving Company Review