Moving from Houston to California – Expert Tips and Advice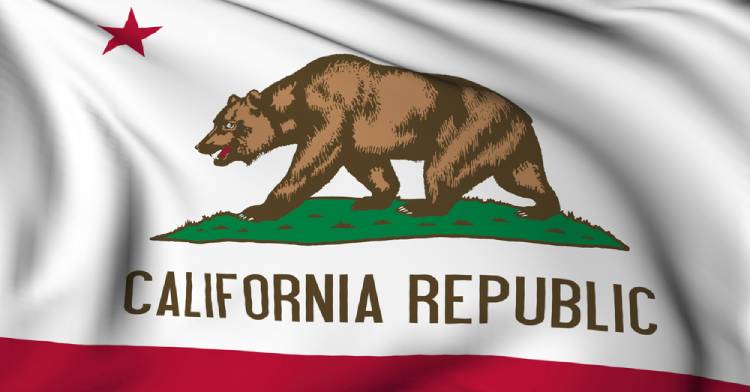 Houston is unofficially known as the world capital of air-conditioning since many stay indoors and use ACs to survive Houston's harsh heat. But, if you're looking for a place to do more outdoorsy stuff, then California will not fail you. Known as one of America's most bustling cities filled with all sorts of opportunities, California has been the seat of many technological revolutions. Not only is it home to Disneyland, but it also has a plethora of big prosperous cities and is regarded as the genesis of Hollywood!
What else extra does California offer in contrast to Houston? Read our article to know everything you would need to know before moving from Houston to California. Don't thank us just yet, scroll on!
Factors To Consider Before Moving From Houston To California
Weather Conditions
Houston has a humid subtropical climate, and during the peak summer season, its temperatures can cross beyond 100°F! Their summer months are visited by frequent thunderstorms and afternoon showers, taking some edge off the heat. But even then, many people do use air-conditioning in Houston since that's the only way to survive its heat.
On the other hand, California's climate varies according to the terrain. The coast belt receives a Mediterranean-style climate, making summers dry and warm, while the desert areas receive hotter and harsher summer temperatures. You will only have to worry about going out in those desert areas during the peak summer season because the temperature can cross 100°F here. So, better check the local forecast before heading out. Otherwise, on the whole, California's summers are known to be temperate, clear-skied, and beautiful.
Here's the difference in temperature that you can expect during peak summers:
Houston in July – Average temperature falls in the range of 76°F to 91°F.
California in July – Average temperature falls in the range of 67°F to 84°F.
Winters in Houston are dry and moderate and are a huge relief from the summer heat. Temperatures rarely go below freezing in this city, although there's a possibility of that happening due to the current streak of global warming. On the other hand, winters in California are more manageable throughout the day since they're warm. Night times can get a bit chilly, so ensure that you buy warm clothes once you reach the state. It does rain during the winter months and snow is immense in the northern alpines of California.
Here's the difference in temperature that you can expect during peak winters:
Houston in January – Average temperature falls in the range of 45°F to 60°F.
California in January – Average temperature falls in the range of 39°F to 54°F.
Cost Of Living
When it comes to moving to a new state, the cost of living is an important factor to consider. If you're thinking about making the move to California, then you should know that California is around 20% more expensive than Houston. Groceries, transportation, real estate, and utilities are the driving factors for such an increase. Let us inspect some more factors that sway your monthly budget so you get a better picture of the living expenses of both these cities:
Buying A House
If you're looking to fulfill your dream of buying a house in California, then you better be having huge savings because houses in this state are 200% higher as compared to house rates in Houston. That is a whopping margin! The main reason for this is that California doesn't have adequate land. Sure, it is one of the country's larger states by size, but most of that space consists of hills, mountainous parts, and desert regions. Building on such terrain is challenging and that's why you'll see some neighborhoods in California cramped in terms of houses, which is very true if you head towards the coastal side of California.
Here are the figures for you to see the difference in costs between Houston and California:
Median Home Value In Houston: $251,607
Median Home Value In California: $758,360
Renting A House
Renting is the next feasible option if you cannot keep up with California's expensive real estate. However, as with buying, renting is also more expensive in California as compared to Houston. For a 1-bedroom apartment, you'll pay a monthly rent of around $1,964 in California as opposed to Houston's monthly rent of $1,293. Putting it in percentages, rent in California is 51% higher as compared to rent in Houston.
Utilities
In addition to rents and mortgages, utilities eat into some amount of your salary as well. When it comes to electricity bills, you'll be saving a bit more in California because its average monthly electricity bill comes to around $101. Houstonians pay a bit more ($155 per month) on electricity bills because they need proper air conditioning to survive the Texas heat. Due to this, energy bills in Houston bump up a bit. On the other hand, many of California's nuclear plants have been replaced by solar power stations. And that's why California has lower energy bills.
As for groceries, if you were to buy a loaf of bread, you would have to pay around $3.30 in California as opposed to just $2.44 in Houston. Due to the increase in gas prices, imports have become expensive and some amount of the gas prices are covered by the consumers. So, be prepared to fork out more for groceries in the Golden State. Speaking of gas prices, gasoline in California costs approximately 42% higher compared to the gas rate in Houston. Per gallon of gas, Californians pay $6.16 as opposed to what Houstonians pay – $4.33.
Job Market
Everyone knows that California is one of the nation's primary economic contributors. The Golden State's economy is so huge that if it were a separate country, its economy would overtake the economies of nations such as India, the United Kingdom, and Germany.
One of the main reasons why California can consistently contribute such vast amounts of revenue to the country's GDP is because its economy is extremely diverse. California's Silicon Valley has a strong foothold in the tech sphere providing mass job opportunities to tech enthusiasts. Other regions of California's economy are dominated by the business, manufacturing, and government service industries. Central Valley in California takes care of the agricultural operations of the state, producing an impressive amount of the nation's vegetables, fruits, and nuts.
However, Houston is not far behind as healthcare, aerospace, and the energy industry are primary contributors to its economy. These fields have provided substantial job opportunities to its residents as well. But you already know this, considering that you've already lived out your spell in Houston.
Here are some of California's top employers. They provide some of the most lucrative job opportunities, so keep an eye out for any available vacancies in them:
Apple Inc.
Meta Platforms Inc
Alphabet Inc
Allied Universal
Kaiser Permanente
Wells Fargo
When it comes to unemployment rates, Houston (5.3%) and California (5.4%) are at par with each other. They're slightly above the national average of 3.8%, but you won't have to worry about finding a job in California because its economy is diverse and booming. Also, you will earn a lot more in California than in Houston. This helps to keep up with California's high cost of living. Look at the figures below and see the difference in earnings:
Median Household Income In Houston: $52,338
Median Household Income In California: $75,235
Transportation
Getting around in California is quite a breeze due to its extensive road networks that connect most of its major cities and its efficient public transportation. There are many ways to travel around the Golden State. Let us look into them.
If you're wondering about rail networks, California has a wide variety that connects to all its major cities. They're also a great way to travel around if you're on a budget or if you want to save gasoline. Here are some prominent rail services in California that you should know about:
Pacific Surfliner has railway stations in San Diego, Santa Barbara, LA, and San Luis Obispo.
San Joaquins travels between Oakland, Sacramento, Yosemite, and Bakersfield.
Capitol Corridor stops at Oakland, Sacramento, San Jose, and Vallejo.
CalTrain touches major cities such as San Francisco, Redwood City, Palo Alto, Sunnyvale, San Jose, etc.
BART travels along the San Francisco Bay area.
Metrolink commutes passengers between Los Angeles, Orange, and Ventura.
COASTER commences from Oceanside and touches downtown San Diego.
Altamont Commuter Express commutes mainly between San Jose and Stockton.
Light rail networks are also available in this state. They're mainly found in San Diego, Los Angeles, San Francisco, Sacramento, and San Jose. Plus, they're a pretty fun way to get around the state.
California is a huge state and it can take hours to drive from one city to another. If you're not fond of driving, you can catch a domestic flight to reach your desired destination more efficiently. California has 24 airports in total, but here are some of its prominent ones that cater to international and local air travel:
Palm Springs International Airport
San Diego International Airport
Los Angeles International Airport
Sacramento International Airport
For bus travel, you can use the Greyhound Lines, CA Shuttle Bus, Lux Bus America, and Megabus bus services to get around the state. They're a pretty cost-effective way to travel as well.
California's Strong Points
California has a much more comfortable warm climate when compared to that of Houston. You can thoroughly enjoy California's coastal side without the fear of getting sunburnt.
California's economy is thriving and diverse. Its job market is ever booming and we're sure you'll bank a lucrative gig in this state.
California's public transit system is efficient and has one of the most extensive state highway networks in the United States.
Top Cities To Move To In California
This is the city where everything goes in California. Being one of California's busiest and bustling parts, Los Angeles has a lot to offer to its residents. From world-class food joints and cafes to sports, entertainment, and clubbing scenes, many have called Los Angeles the City of Dreams because it just keeps on giving. Any day can be called a Diversity Day here because of Los Angeles' culturally diverse neighborhoods. From Little Armenia, and Olvera Street, to Thai Town and Chinatown, you're bound to bump into people of different ethnicities. And this is what makes Los Angeles vibrant and interesting.
Median Home Value: $944,651
Monthly Median Rent: $1,450
You might recognize San Francisco from its Golden Gate bridge, but this city goes beyond that monument. Surrounded by hills, amid the chill weather, many have called San Francisco home due to its proximity to the beach, the bustling city lifestyle, and immense work culture. You'll find that this city has a plethora of iconic restaurants, historic landmarks, and many more. The San Francisco Bay Area is home to a variety of tech giants such as Facebook, Apple, Netflix, and Google. Thus making the city an attraction to many young professionals who seek to make a substantial living in the tech sphere.
Median Home Value: $1,097,800
Monthly Median Rent: $1,895
If you've been yearning to get some of that Vitamin 'Sea', then try buying a house in San Diego – one of America's popular beach destinations. Apart from enjoying warm swims and sun-basking days, you'll get majestic views of the Pacific Ocean. And after you've had your visual fill, you can fill your stomach by snacking on some lip-smacking food from the restaurants situated on the boardwalk.
Basic amenities are very close to each other so you won't have to worry about driving to the supermarket to buy a crate of beer or a sandwich. In addition, the nightlife is vibrant, and job opportunities are plentiful. If you want to be part of the work hard, play hard culture, then you won't have a problem fitting in, in San Diego.
Median Home Value: $944,228
Monthly Median Rent: $1,950
Sacramento
Sacramento is the less flashy and quieter part of California. It has also been nicknamed the 'City of Trees' because it holds more trees than any other city in America. Due to its proximity to the coastline, you'll be blessed with serene views of the first rays of the sun lightly touching the calm waters along its banks. And since this city is quite away from the bustle, many who desire to start a family in California choose Sacramento as the ideal place. Apart from that, this city offers a rich art scene, a good job market, active nightlife, and a vibrant population. Therefore, it will be safe to say that living on this side of the state will be pleasant and enriching.
Median Home Value: $494,278
Monthly Median Rent: $1,764
Santa Barbara
We couldn't help but add another city that's along California's coast. People move to Santa Barbara to enjoy its beachy town weather, historic monuments, and laidback lifestyle. Since it's situated amid the Pacific Ocean and Los Padres National Forest, Santa Barbara spoils you with a selection of aesthetic views. In addition to the beauty, Santa Barbara also has the brain as the University of California, Santa Barbara (UCSB) and the Santa Barbara City College have been established here. So, you're bound to see a lot of young faces scurrying along the sidewalks of Santa Barbara. Whether you're a retiree, a young professional, or someone looking to just start a family, this city caters to all kinds.
Median Home Value: $1,717,072
Monthly Median Rent: $1,650
Things To Take Care Of When You're Moving From Houston To California
California's cost of living is higher compared to Houston. Therefore, it's better to ensure that you have a high-paying job in California or substantial savings to bear the increasing costs.
People in California like to drive around since it's efficient, but the downside to it is the air pollution it causes. San Francisco and Los Angeles see a lot of black smoke rising in their lanes and that's something you'll have to deal with.
Wildfires, earthquakes, and at times, droughts can break out in California. Pay heed to warnings when a calamity has been forecasted.
Houston To California Moving Costs
Long distance moving, in general, is pretty heavy on the pockets. So, when you see your bill exceeding a couple of thousand dollars, you shouldn't be surprised. California is 1,764.2 miles from Houston and the estimated cost of the move would be anywhere between $2,501 to $4,253. However, you should know that these figures are based on people's experiences shared on reputable online forums. Factors such as distance, time, size, and location of the move are major contributors to affecting the net costs of the move.
See also: Best Movers in Houston TX
There are different ways you can go about your move. You can either hire a professional moving company, rent a moving container, or a truck. The former option will do practically everything for you! The heavy work such as loading, unloading, junk removal, and even auto transportation will be done by them. The only thing is that they are a bit expensive. The former two options are cheaper but at the expense of you doing all the heavy lifting. In the case of truck rentals, you'll have to load and drive as well.
To help you get a better understanding of the costing, here are some estimates of a moving company, a truck rental, and a moving container. See which option suits you best according to your budget and needs:
Professional Moving Company: $3,546 – $5,482
Moving Container: $3,007 – $3,798
Rental Truck: $1,373 – $1,735
Summing Up
California has a lot to offer. It has a productive and diverse working culture, and tons of different amenities to enjoy along and around its thriving streets. Just that you will have to take care of the cost of living since it's a bit on the pricey side, but you'll earn that much to keep up with it. Now, you will have to weigh the pros and cons of living in California yourself and see if it's the perfect fit for you. Happy moving!
Also See: 10 Cheap Places to Live in California
FAQs About Moving From Houston To California
What Is The Median Price For A Home In California?
Buying a house in California is going to cost you quite a lot of money since its median home value is $758,360. Real estate might not always be a good option for those who have newly shifted to the city unless they have a fantastic well-paying job or savings set aside for precisely this reason.
How Much Does It Cost To Move From Houston To California?
Such a long distance move from Houston to California will cost you between $2,501 to $4,253. Those are just estimates, however. Factors such as time, distance, and size of the move are major influencers on moving costs.
How Many Fortune 500 Companies Are There In California?
There are 53 Fortune 500 companies in California, making it the third-highest state in the country to have the most number of Fortune 500 companies. Mattel Inc., Reliance Steel and Aluminum, Jacobs Engineering Group Inc., and Edison International are a few top names on the list.